Anything can happen in Bollywood movies.
People fly on giant batata vadas, get cured of amnesia in a road accident and change into a dozen costumes in 60 seconds. Even use a bath towel to do a lot more than dry their gym-toned bodies.
Observe.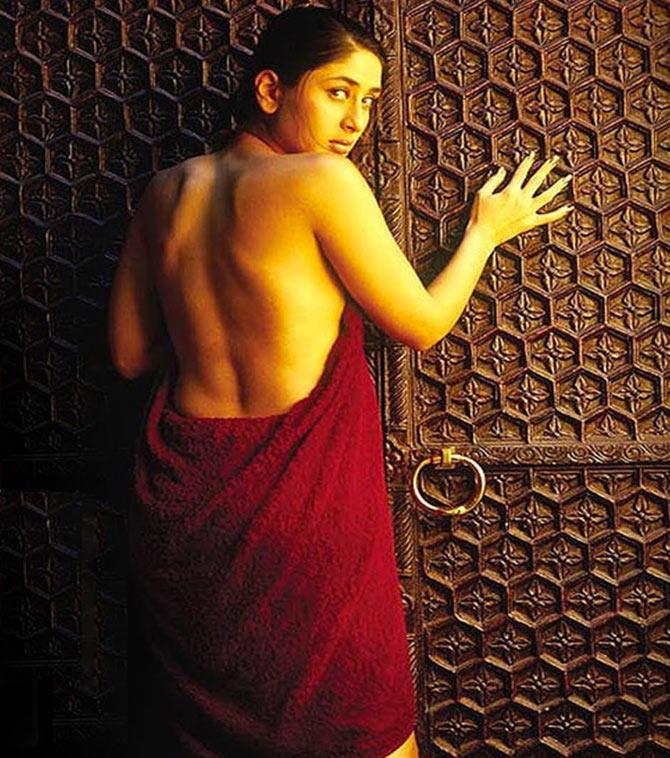 IMAGE: Kareena Kapoor in Bewafa.
Why waste money on a Roberto Cavalli when a simple towel in the bathroom can achieve the same smouldering effect.
Right, Bebo darling?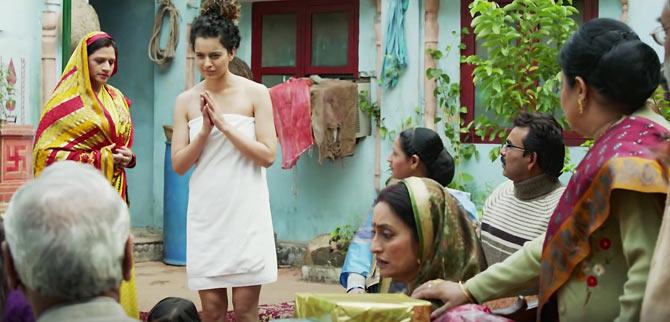 IMAGE: Kangana Ranaut in Tanu Weds Manu Returns.
Towel as shock therapy?
Kangana Ranaut tries it to hilarious effect when she emerges in front of her sister's prospective groom and family wrapped in one.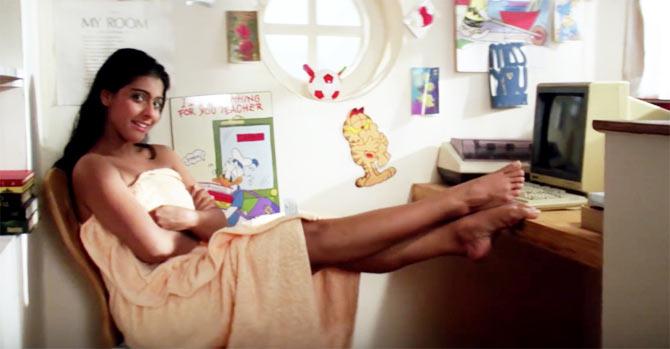 IMAGE: Kajol in Dilwale Dulhania Le Jayenge
Kajol gives computer savvy an altogether sexy spin in her towel-clad eagerness to check mail.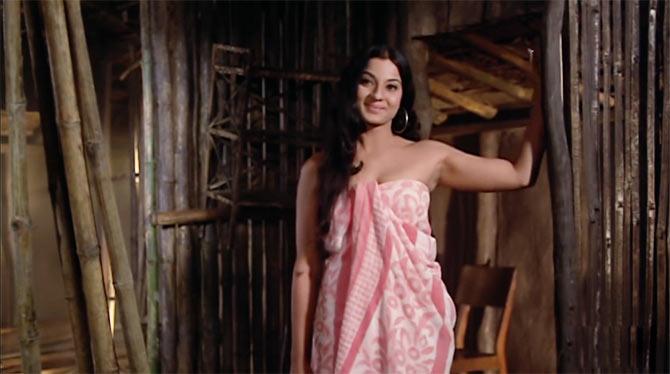 IMAGE: Tanuja in Do Chor.
Years before, mommy Tanuja showed off her curves whilst demonstrating the benefits of a handy towel if caught in the middle of a rainstorm.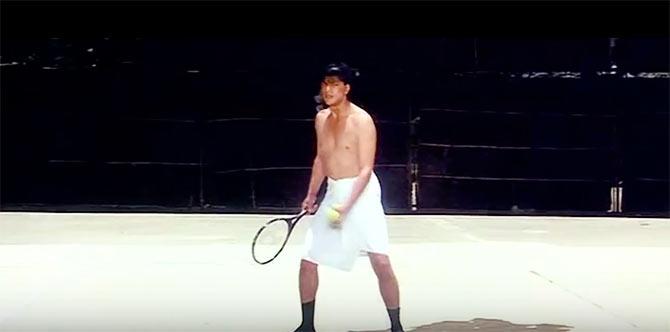 IMAGE: Shah Rukh Khan in Baazigar.
Towel as tennis wear? Shah Rukh Khan favours it. You can too.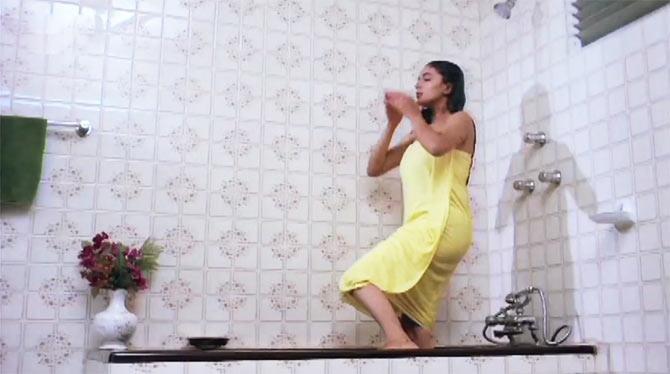 IMAGE: Madhuri Dixit in Kanoon Apna Apna.
Ever took a shower with your towel on? Madhuri Dixit has.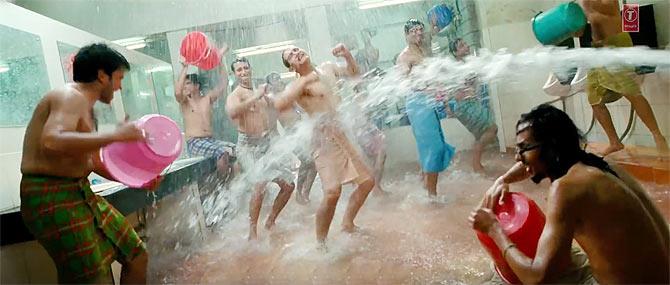 IMAGE: Sharman Joshi, Aamir Khan and R Madhavan in 3 Idiots.
Aamir and other members of the towel gang have a ball doing their version of a hostel Holi.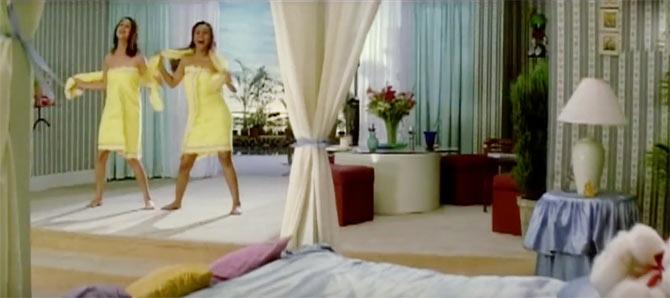 IMAGE: Preity Zinta and Rani Mukerji in Har Dil Jo Pyar Karega.
Ditto for the girls!
Towel draped Preity Zinta and Rani Mukerji bond over shampoo and shimmy.
IMAGE: Juhi Chawla in CID.
No shame in using towel as sarong. The trick is to keep it colour-coordinated.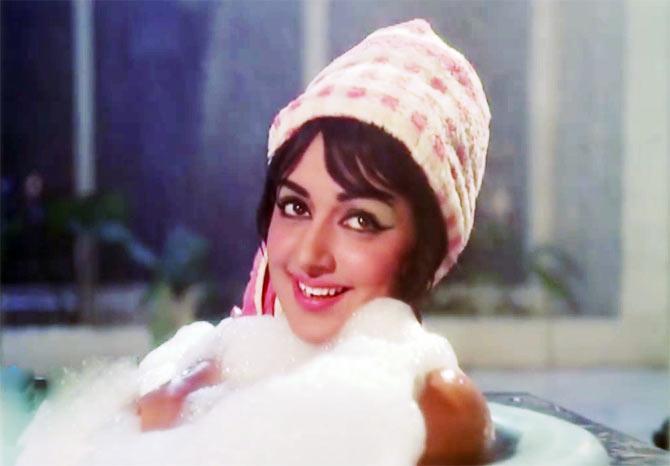 IMAGE: Hema Malini in Abhinetri.
Get creative. Wrap a towel around that pretty head of yours in the shape of a cute beanie like Hema Malini.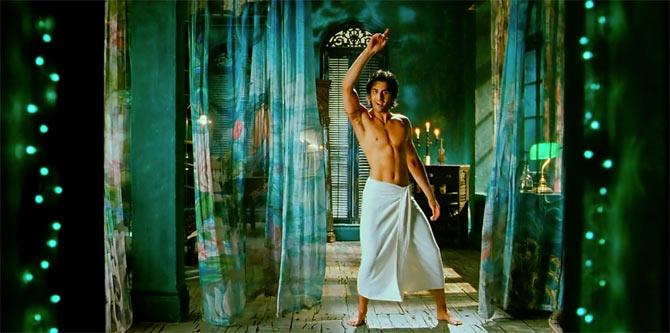 IMAGE: Ranbir Kapoor in Saawariya.
Flaunt, flash, drop, Ranbir Kapoor's towel is like the ultimate prop for mischief.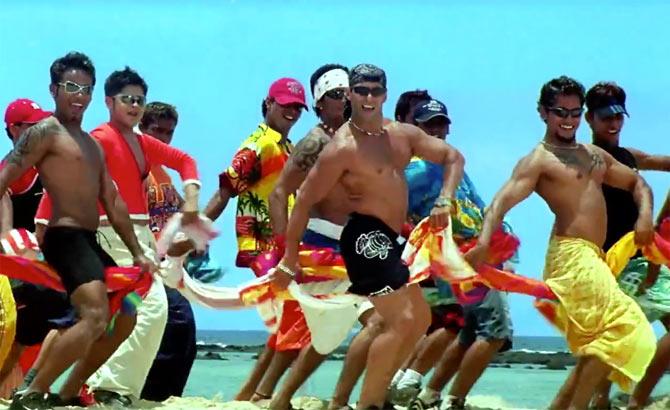 IMAGE: Salman Khan in Mujhse Shaadi Karoge.
Some twirl around a guitar, others use a matka.
Our man Salman Khan creates signature dance moves using an ordinary towel.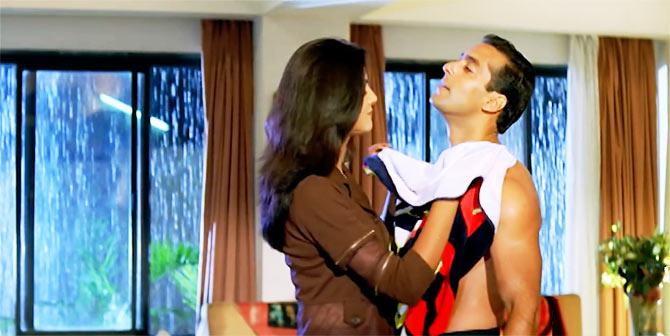 IMAGE: Sushmita Sen and Salman Khan in Biwi No 1.
Also a device to get up close and personal, if this flirty moment between Salman and Sushmita Sen is any indication.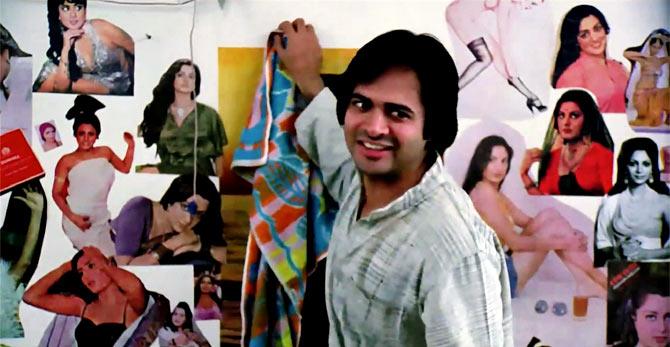 IMAGE: Farooque Shaikh in Chashme Buddoor.
Use a towel at hand like Farooque Shaikh to screen a suggestive poster belonging to roommate in order to save yourself from embarrassment in case a sweet saleswoman shows up.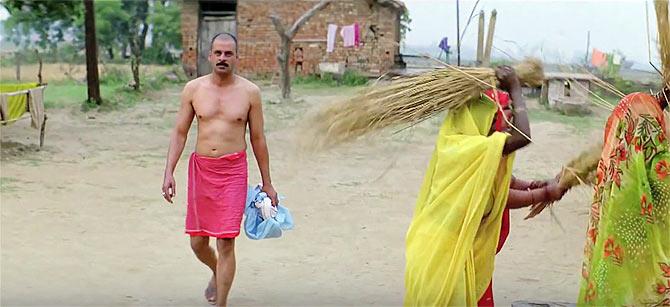 IMAGE: Image: Manoj Bajpai in Gangs of Wasseypur.
Never underestimate the power of the humble gamcha. How's that for desi swag?