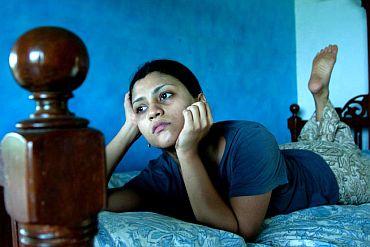 Joining the rank of artists like Jaya Bhaduri, Shabana Azmi, Naseeruddin Shah, Farooq Sheikh and Paresh Rawal who have performed across America, a new generation of brilliant Indian artists, including Konkona Sen Sharma and Ranvir Shorey, are appearing in a play in 10 American cities.


The Blue Mug, directed by Atul Kumar who has two decades' experience in Indian theater and described as an experimental play with a wide appeal, has been staged in key Indian cities, eliciting wide media coverage.

In New York, it is being presented on April 24 by the Indo-American Arts Council and Bharat Jotwani, who has produced some of the biggest star-driven and musical extravaganzas.


The memory or lack of it is the key to the play that unfolds against an intriguing background of Indian social history. But its producers promise that it is not going to be a heavy drama. It is full of wit, fun, as well as poignancy. 

The Blue Mug's international production comes to America after engagements in the Persian Gulf countries. It will also travel to Brazil and Canada.
Among the stories the play offers, with a nod to neurologist and bestselling author Oliver (Sacks of Awakening, The Man Who Mistook His Wife for a Hat), is that of a 40-year-old man from Punjab who travels to Mumbai for medical treatment with his family and loses his memory.

He remembers things only prior to his 20th birthday. His doctor takes it upon himself to unravel the beauty in his memory loss. The play also features Rajat Kapoor, Sheeba Chadha, Munish Bhardwaj and Vinay Pathak, who according to the production notes 'go down the path of their personal memories -- their childhood, adolescence and youth, and also immediate past in their middle age.'

It depicts the larger canvas of Indian memory through monologues and improvised scenes between the actors, the production notes add.
Many Indian actors have said audiences in America warmly embrace a theatrical production if it touches and provokes them.
"I have found the audiences in America and Canada to be not only generous but also forgiving," the director Ramesh Talwar, who toured with Jaya Bhaduri over a decade ago, had said. "With each performance we become better because the feedback and applause are genuine."
New Jersey-based marketing and event management firm Media Sphere has produced the play along with its partner Shailja Productions. The Blue Mug, said Media Sphere's Shruti Tiwari, "has a brilliant cast, and given its interesting subject, it can touch people anywhere in the world."

Image: Konkona Sen Sharma in The Blue Mug
Photograph: Anusha J Yadav