'Itna passionately kissine mujhse pyaar nahi kiya.'
Despite starting off with a dud, Fugly, Kiara Advani's career changed overnight after she caught Karan Johar's eye.
He cast her in Lust Stories, and that was only the beginning.
The gorgeous actress wears a no-makeup look in Kabir Singh and shares good chemistry with co-star Shahid Kapoor.
Kabir Singh is the first of an impressive line-up including Good News, Laxmmi Bomb, Indu Ki Jawani and Sher Shah.
"When things didn't go my way after my first film, I did not want to get out of my house or meet people. My mother told me that I must work hard; if I sit at home, no one will come home to say they have a script for me," Kiara tells Patcy N/Rediff.com.
Are you nervous?
I am a bundle of nerves before every movie release, and that is only natural.
It's a mix of excitement and anxiety.
You are waiting to share with your audience.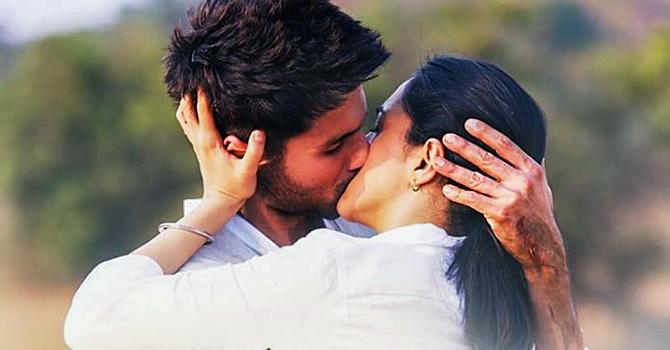 What makes Kabir Singh special?
This is my first love story.
It's a passionate and intense romantic film, with a lot realness.
I don't think I could have asked for a better opportunity.
Arjun Reddy was a cult film; one of those love stories you have not seen in a long time.
It's so real and unapologetic in the way it is told.
How much did Shalini Pandey, who played the female lead in Arjun Reddy, influence your performance?
I had seen Arjun Reddy much before I was offered Kabir Singh.
After I signed it, I did not go back and watch the original because I wanted to follow Sandeep (Reddy Vanga, director) sir's vision.
It is the same person directing her as well as me, so naturally there will be similarities in how he guides us.
I didn't want the thought -- that I am doing the same thing -- to cross my mind.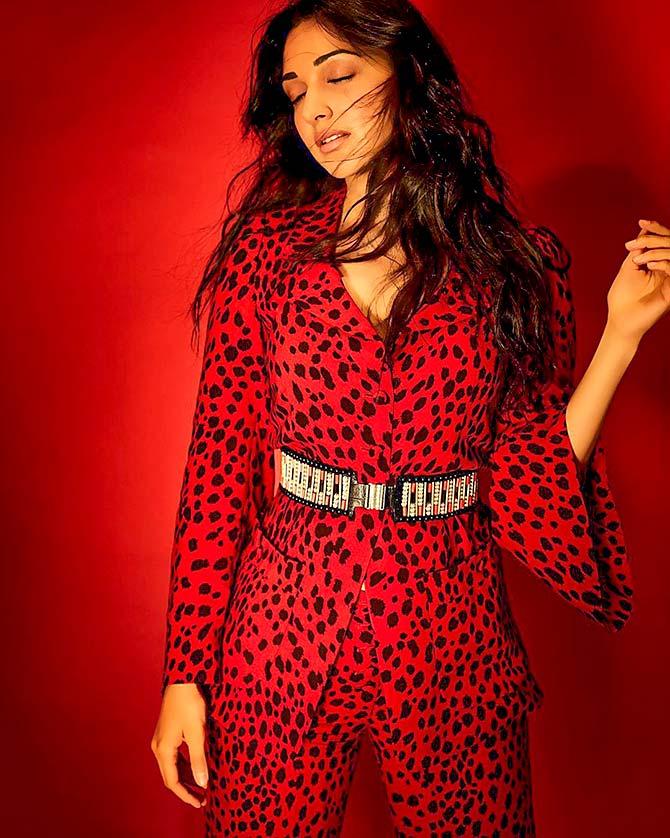 Have you ever had a crazy lover like Kabir Singh?
I wouldn't call Kabir that.
He is a very passionate lover, very protective.
I feel everyone, who has been in love and gone through heartbreak, has gone through some level of it (what you see in the trailer). Like, you don't want to get out of bed, you feel depressed... it's a moment in your life when you are at your lowest.
Unfortunately, I have not experienced such a level of heartbreak.
I have had heartbreaks, but not like Kabir Singh.
If I had someone who loved me so passionately, I will still be with him, but itna passionately kissine mujhse pyaar nahi kiya (no one has loved me so passionately).
How was it working with Shahid Kapoor?
Our chemistry on screen happened organically.
A film like this, which is a romantic love story, I feel it's important to feed off each other's energy, especially since we are playing two opposite characters.
Preeti is the opposite of Kabir.
Kabir is vocal and expressive; he is antsy and reactive.
Preeti is more responsive, demure. She is simple, calming.
I was lucky I had Shahid playing Kabir, so there was no effort involved. The minute they said 'action', it felt effortless.
Shahid is very easy to work with.
He does not have the baggage that 'I am Shahid Kapoor, I have so much experience' even though he does have it.
He would take my opinion if the shot was good, or another should be taken.
There was a lot of team effort.
He made me comfortable enough to tell him, 'Let's do one more take, we can do better.'
Were you a Shahid Kapoor fan before?
I have been a fan of his performances in Ishq Visk, Haider, Udta Punjab, Kaminey... if I say Vivah, he will kill me! (laughs)
I liked him a lot in Jab We Met.
Your real name is Alia and you changed it to Kiara.
I debuted in 2014 and changed my name then.
We did not want to confuse the audience because Alia Bhatt was already established and a superstar.
So it felt right to change my name and have my own identity.
'Kiara' was choosen by me.
We were brainstorming with lots of names and I remembered watching Anjaana Anjaani, and the way Priyanka Chopra introduces her character: 'Hi, I am Kiara.'
I loved the way she said it.
I had loved it so much that I thought if I ever have a daughter, I would name her Kiara.
So when I wanted a name, I used it for myself.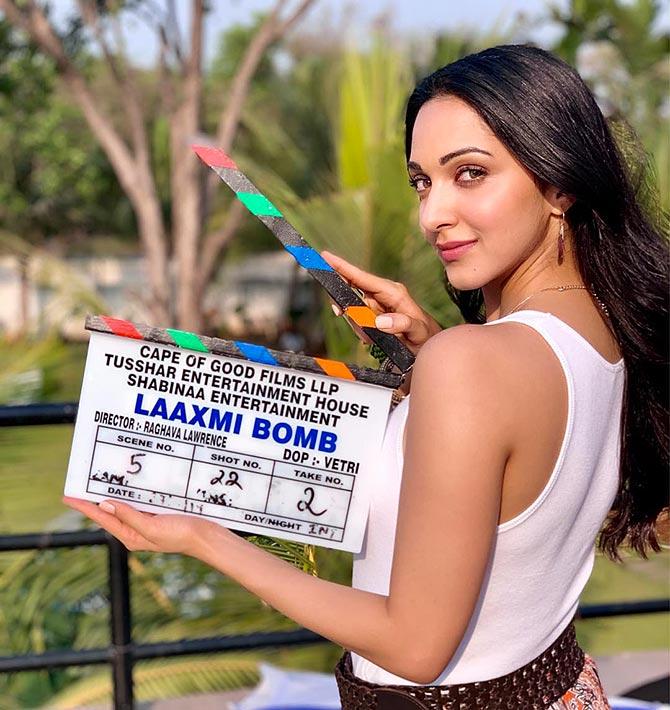 You have Laxmmi Bomb coming up after this. Have you become the go-to girl for remakes?
I am lucky that I got that film.
The original Kanchana is a blockbuster, it's a franchise film.
The story is very interesting. It is a horror comedy.
Raghava (Lawrence) sir is a brilliant director especially for a film like this because he directed it, and even acted in it.
Akshay Kumar produced your first film Fugly and now, you are co-starring with him...
Yes, he really brought me into this industry.
He gave me my first opportunity, and I am working with him in two films: I have finished Good News and now, there's Laxmmi Bomb.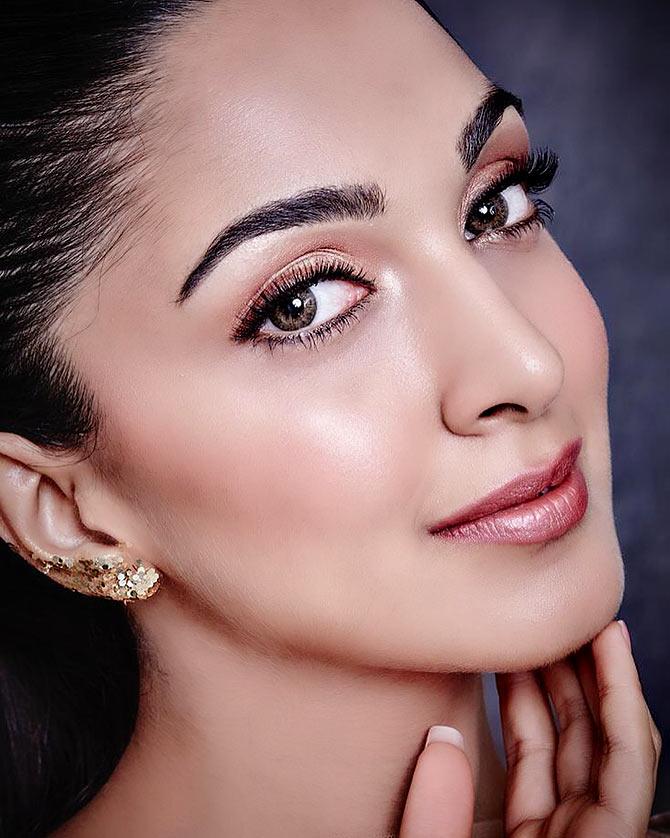 Kabir Singh is the first of an impressive line-up of films, including Good News, Laxmmi Bomb, Indu Ki Jawani and Sher Shah. Is this the best phase of your career?
Yes, absolutely!
I have finally getting these opportunities.
When you dream of becoming an actor, the hardest thing is to get your first film. Once you get that, you think the rest will flow.
But you don't realise that after the first film, it is equally hard to get more opportunities.
My first film did not work and did not give me that instant connection with the audience and the industry.
It was disheartening.
I was not sure where my career would go.
But I knew that I could act and that I would not give up on this dream.
I decided to go back and work hard, give auditions and go for meetings.
After Fugly, a lot of people from the industry were not even open to meeting me. They thought I was a privileged girl from South Bombay and her family knows Salman Khan toh isko toh asaani se milaa hoga (she must have got a break easily).
But it was not like that.
It was not easy.
Some people may help you meet directors, but those directors would say they didn't have anything coming up then.
But you should not let these things dishearten you.
You should use them to make you stronger because then you will work harder.
And that's what I did.
I did not let these things dishearten me.
Today, those directors are liking my work in MS Dhoni or Lust Stories or the promos of Kabir Singh and they want to meet me.
You have to work really hard and not sit at home.
I remember when things didn't go my way after my first film, I did not want to get out of my house or meet people.
My mother told me that I must work hard; if I sit at home, no one will come home to say that they have a script for me.
You have to be prepared when that opportunity comes.
In this generation, there are so many new actors -- sons and daughters of actors -- and you are excited to watch them.
Like I was very excited to watch Sridevi's daughter (Janhvi Kapoor) because Sridevi was my favourite actress. So I wanted to see what her daughter would do. Or even Sara (Ali Khan).
With so many debutantes coming in every year, you have to be out there.
So I decided to do a film like Machine, and took up the offers that I was getting at the time because I thought something may click.
Machine did not do well, it was disastrous.
But when I go to small towns, people know me for Machine.
So there is an audience for every film, you never know what clicks.
I am finally getting opportunities now.
This is the best phase!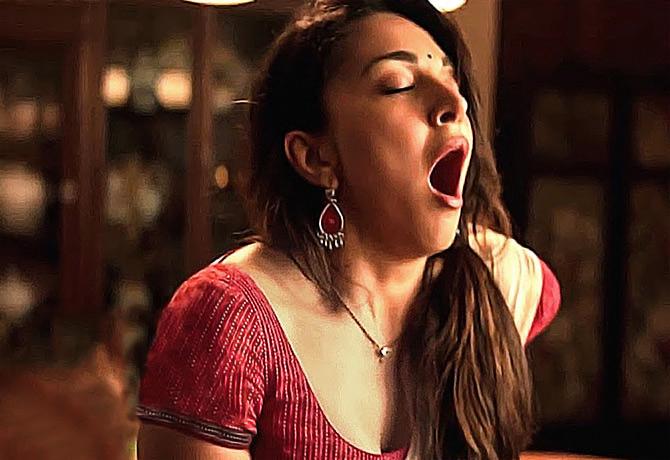 Was Lust Stories and working with Karan Johar a career-changer for you?
I got very lucky that Karan gave me the opportunity and a role like Megha in Lust Stories.
Being directed by Karan Johar was the cherry on the icing!
He is special in my life because he saw it in me before everybody else did.
You have been part of two hits down south, Bharat Ane Nenu with Mahesh Babu and Vinaya Vidheya Rama with Ram Charan Teja. Will you continue doing south films?
I would really like to continue to entertain the south as well if I get the opportunity.
I am reading a few scripts, but nothing has been finalised.
Actresses who don't do well in Hindi films usually go down south, do well, and then make a comeback in Bollywood.
When I did my first south film, it was a dream launch.
I had a big director, Siva Koratala, and a superstar, Mahesh Babu, and they had done a blockbuster (Srimanthudu) and were making a comeback.
The heroine's role was important, so even though it was a Mahesh Babu film, people noticed me.
Mahesh Babu's wife Namrata was in touch with me for a long time to work in south films, but I was not ready as I was not sure I would be able to pull it off, as I did not know the language.
But when I decided to do it, it was a fearless decision.
After its release, with the love I got, I decided to be a pan India artist.
Language should not be a barrier. What counts today is content.
Today, everybody is doing south films; look at Shraddha (Kapoor) and Alia (Bhatt).