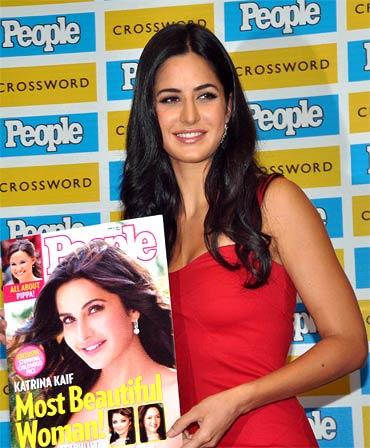 People
Magazine recently unveiled the latest edition featuring their annual list of India's Most Beautiful women at Crossword in Juhu, a western Mumbai suburb.
The highlight
was the event was Katrina Kaif who pips Kareena Kapoor to claim the top spot this year.
Katrina sported a red dress and looked radiant as she unveiled the latest issue of the magazine.
Katrina made a quick exit after interacting with her fans who'd turned up to catch a glimpse of their favourite actress.