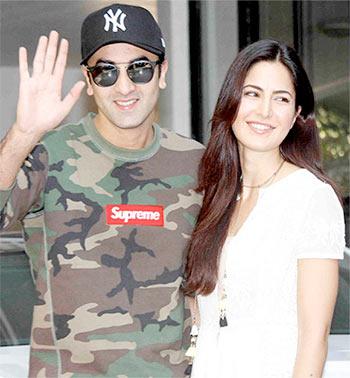 Before finding their 'happily-ever-after', some Kapoors have endured and inflicted heartbreak.
Beautiful, passionate, demanding and famous, Bollywood's Kapoors are not an easy lot to date.
Not every individual can handle their powerful starry persona and devotion to the Kapoor khandaan. And quite a few hearts have been broken in the process.
The latest is apparently Katrina Kaif.
While the world waited for the Fitoor actress and Ranbir Kapoor to announce their wedding date, word of their split came as a rude surprise.
Katrina and other hearts that the Kapoors have broken...
Katrina Kaif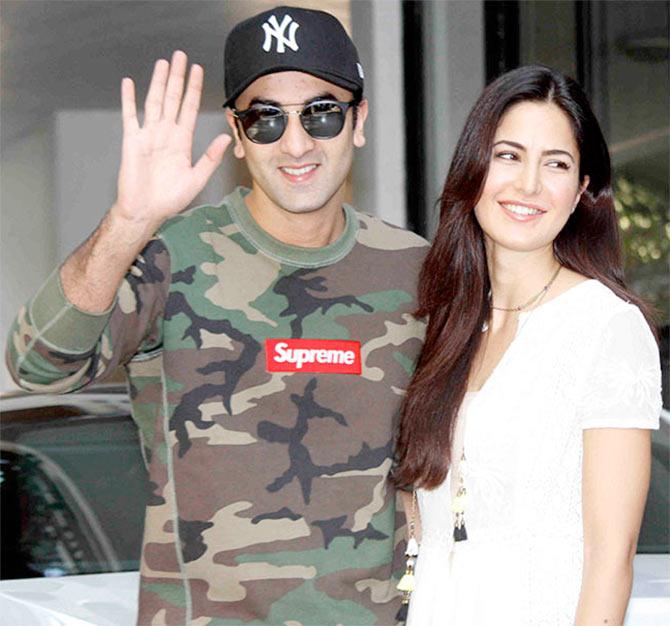 Sparks flew between Katrina and Ranbir while they were working on Rajkumar Santoshi's rom-com Ajab Prem Ki Ghazab Kahani.
The duo kept mum about their relationship until intimate photographs of their Ibiza holiday surfaced.
Ranbir's first cousin Kareena Kapoor teased with promises of dancing to Chikni Chameli at their wedding even as the couple moved in with each other.
Ranbir leaving his beloved Mama and Krishna Villa in Pali Hill, where he grew up, to set up home with his British-born love.
But rumours of Neetu Singh -- who is said to be very, very, very, picky about her son's girlfriends -- not approving of Katrina refused to die.
Close on the heels of their much-photographed appearance at Ranbir's granduncle Shashi Kapoor's Christmas lunch, news of a tiff, an irreconcilable one as it turns out, emerged.
Ranbir moved back to Krishna Villa while Katrina has returned to her apartment (hopefully the leaky ceilings, which she once complained about to one of our colleagues) has been fixed!
Deepika Padukone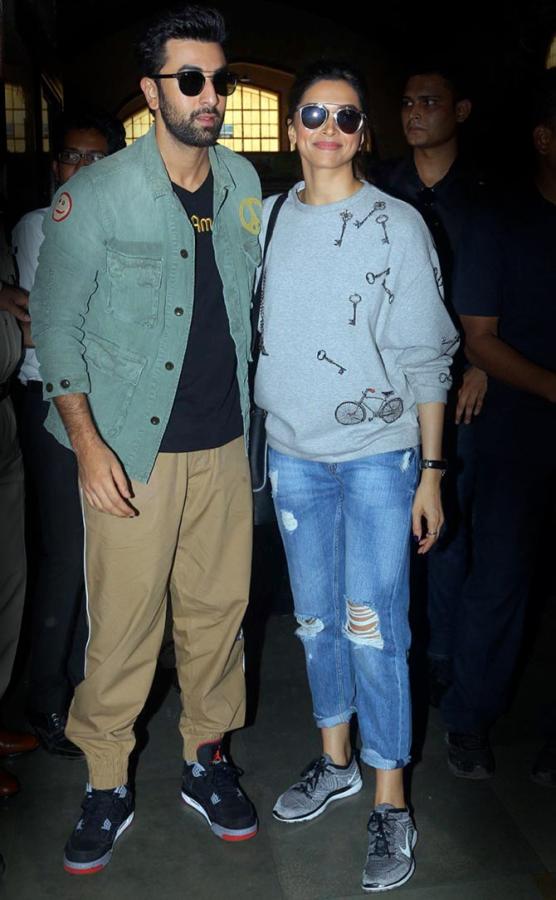 Another apparent victim of possessive mama's thumbs down.
While shooting in Sydney for Bachna Ae Haseeno, the yummy couple fell in love and were much in love. Remember the passionate liplock before the IIFA Awards?
Ranbir's glad eye ('he should endorse condoms,' Deepika remarked wryly on Koffee With Karan) and Neetuji's distaste for Deepika signed finis to the romance.
We don't know if Deepika's subsequent slide into depression was the outcome of the break-up, but we are mighty glad she is fine now and the reigning empress of Bollywood.
Shahid Kapoor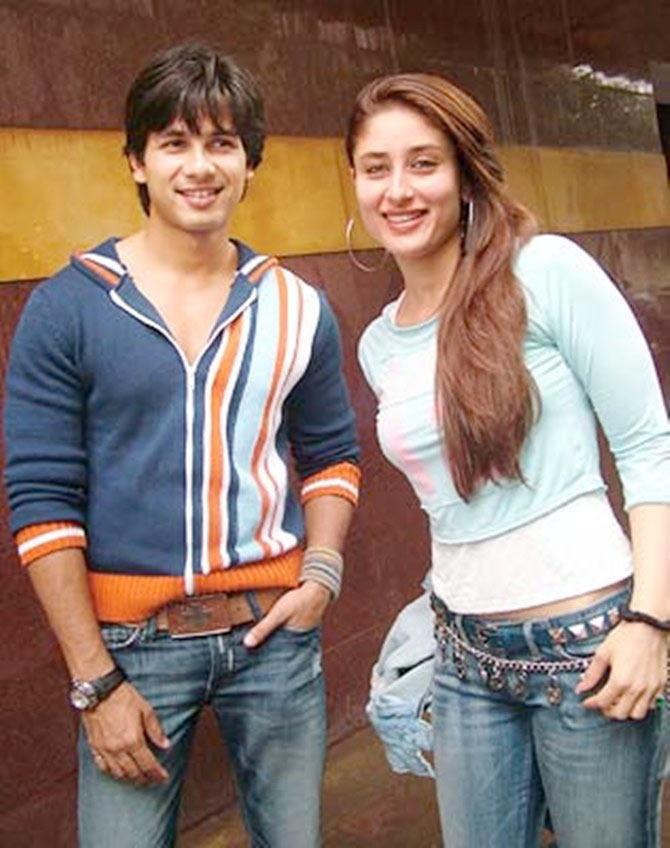 When Kareena Kapoor dumped Shahid Kapoor -- after years of being an item -- Bollywood was startled.
Bebo had even turned docile and veg for the famously controlling Shahid.
Intriguingly, the couple had gone separate ways -- Kareena to find love with the future Nawab of Pataudi, and Shahid to one rocky relationship after another before he finally settled for a non-star Delhi girl, 11 years his junior -- when Jab We Met released. Though they refused to promote the movie in the other's presence, Jab We Met was a blockbuster and clearly the best movie work they did together.
Though they don't share screen space, Kareena and Shahid feature in 2016's Udta Punjab.
Abhishek Bachchan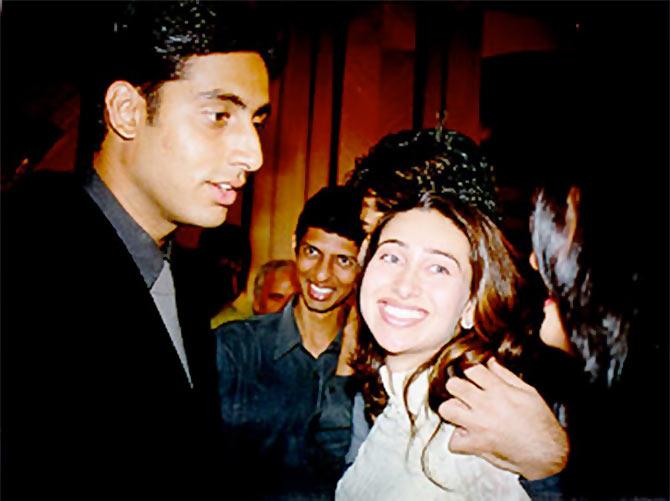 No one knows why they abruptly broke up, almost 12 years after it occurred.
Abhishek and Karisma Kapoor were planning to walk down the aisle and were so, so, much in love.
On his dad's 60th birthday, the two families even announced their engagement. But a few months later, Abhishek broke it off, mysteriously.
Gossip-wallahs painted Karisma's mom Babita as the villain, her monetary concerns apparently rattling the Bachchans. But no one knew for sure. Neither family was talking.
Four years later, Abhishek wed the gorgeous Aishwarya Rai in Bollywood's shaadi of the new century. Nine years later, the couple, touch wood, seems very happy.
No such luck for Karisma. Her marriage to Delhi tycoon Sanjay Kapoor has wound up in court, with Sanjay airing some ugly allegations against Karisma.
Nargis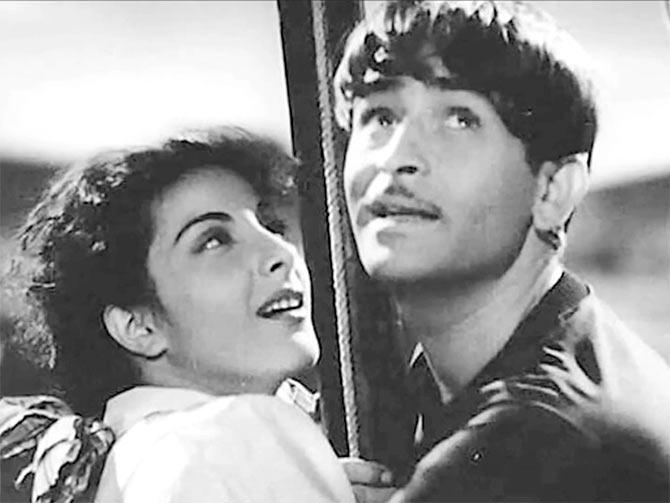 The mother of all heartbreaks.
Nargis held a very, very, special place in Raj Kapoor's heart.
The star of his iconic movies, Raj Kapoor was head over heels in love with Nargis (he recreated the scene when he first encountered the actress in Bobby when Rishi Kapoor sees Dimple Kapadia for the first time).
Raj Kapoor -- married by then and the father of three children -- would likely have thrown it all away for Nargis, but he suddenly got very cold feet.
'My wife is not to be my actress, and my actress is not to be my wife,' he said, ending the relationship.
Heartbroken, Nargis married one of the two actors who played her sons in Mother India, affection turning into love when Sunil Dutt rescued her from a fire on the sets.
Vyjayanthimala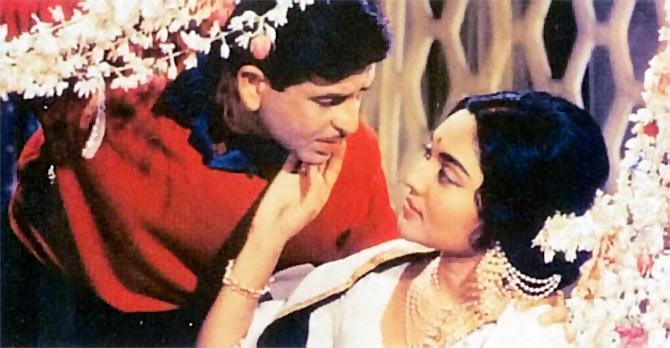 In her memoir, Bonding... A Memoir, Vyjayanthimala claims her romance with Raj Kapoor, her Sangam director and co-star, was only a publicity stunt for the movie.
Rishi Kapoor, the Great Showman's third child, challenged that view and revealed that his mother Krishna and her children had moved out of the RK Studios in Chembur, north-east Bombay, and shifted to a hotel because of Rajji's dalliance with Vyjayantimala.
That decision probably brought Rajji to his senses, husband and wife patched up, leaving Vyjayanthimala to locate an anchor in physician Dr Chamanlal Bali.
The dancing star married the good doctor, bid adieu to her acting career, re-embraced dance and took to politics (she has been a two-time Lok Sabha MP and a Rajya Sabha MP).
Nagma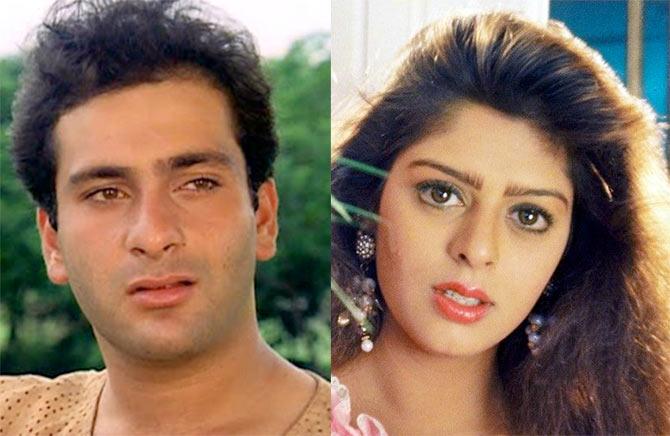 Nagma, who made her debut opposite Salman Khan in Baaghi and achieved stardom down South, was in a romantic relationship with Raj Kapoor's youngest son Rajiv. There was even talk about marriage.
Though his first film Ram Teri Ganga Maili was a hit, Chimpoo Kapoor's acting career never took off.
He was expected to bounce back as a director as well as resurrect the RK banner with Prem Granth. His decision to sign the commercially viable Madhuri Dixit over Nagma didn't go down well with his girlfriend, resulting in the split.
Chimpoo has stayed single while Nagma, after a rumoured fling with one of India's finest cricketers, has moved onto politics.
Sarika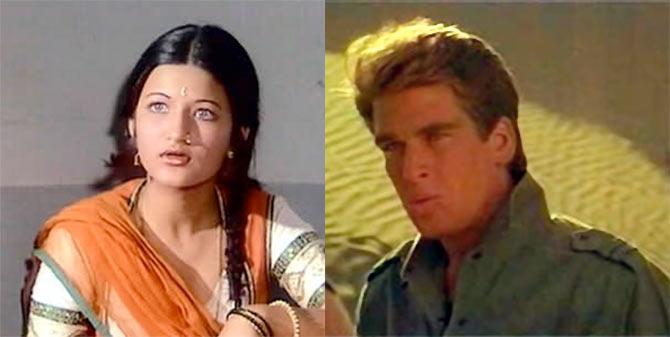 Years before Sarika found Kamal Haasan, she briefly dated Karan Kapoor, Shashi and Jennifer Kapoor's blue-eyed second son.
In her book Selective Memory, Shobhaa De writes how, 'Without money but with the Kapoor name, Karan was viewed as quite a catch.'
The model-turned-photographer boldly moved in with his star girlfriend in tiny paying guest accommodation till they realised the relationship had run its course.
Bina Ramani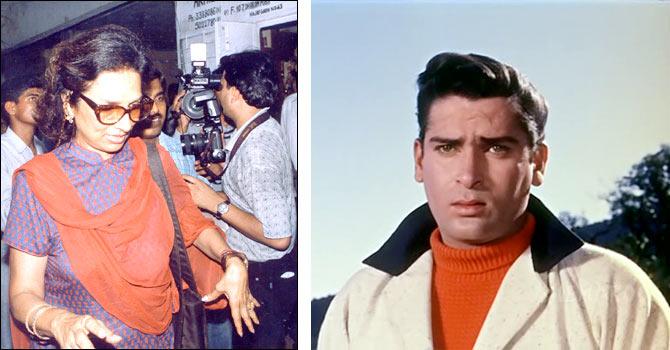 ''I wish I had married Shammi Kapoor. I regret marrying my first husband Andy Ramani and moving to San Francisco,' socialite Bina Ramani admitted in her autobiography, Bird in a Banyan Tree: My Story.
Bina met Shammi almost a year after he lost his wife Geeta Bali to smallpox. He was lonely, she was awestruck, and with Shammiji's sister-in-law Krishna Raj Kapoor playing cupid, there was no turning back.
At least that's how things appeared to be until Raj Kapoor disapproved and Bina's reluctant parents decided to intervene and play spoilsport.
Aditya Bhattacharya

Aditya Bhattacharya, who directed Aamir Khan in the cult classic Raakh, was only a teenager when he bumped into Sanjana Kapoor while hanging out at the Prithvi Theatre, which Sanjana's parents Shashi and Jennifer Kapoor had set up.
Aditya was the heir to a famous film dynasty as well -- his maternal grandpa was the legendary Bimal Roy, his father director Basu Bhattacharya.
Aditya and Sanjana lived in for six years before making it official. Alas, the marriage didn't last.
Sanjana has since married the formidable tiger conservationist Valmik Thapar. Valmik's father, the distinguished editor Romesh Thapar, incidentally, acted in The Householder, which featured Sanjana's dad in the lead.
Aditya has found a soul mate in his Italian countess wife Maria Giovanna.