What do you think, folks?

One of the highlights of the recently concluded reality show Bigg Boss 8 were the two romances that kept the viewers glued to their television sets.

Of course, Karishma Tanna and Gautam Gulati have given their own views about their romances on the show.

This isn't the first time that the audience was made privy to budding love stories on the show though.

As we take stock of all the onscreen (or otherwise) couples that Bigg Boss has given us in its eight seasons, you vote for YOUR favourite jodi at the end!


Karishma Tanna and Upen Patel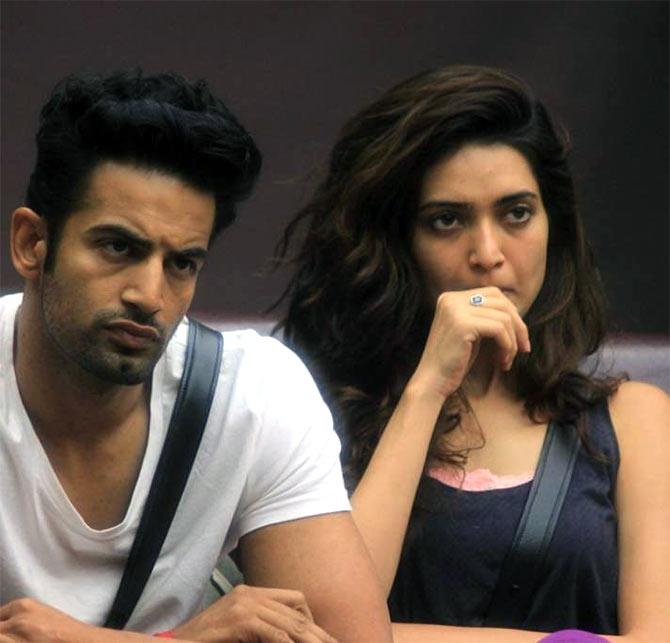 Upen was evicted from the Bigg Boss 8 house a few weeks before the show concluded.

When he made a surprise comeback, reports suggested that he was brought back to ensure Karishma's win.

Once in the house, he set out to woo her with a vengeance and it did not take Karishma long to fall for his charms.

Let's wait and watch to see how this love story pans out.
Diandra Soares and Gautam Gulati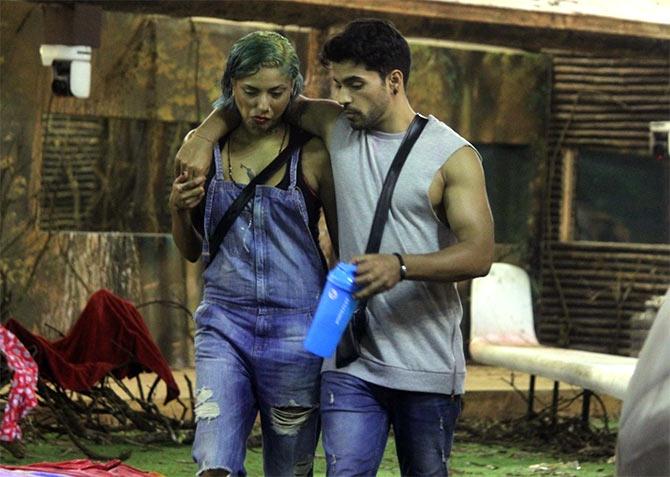 This romance crashed and burnt faster than we could say 'fake'.

Diandra seemed to be into a much younger Gautam way more than he was into her. The short-lived affair weathered kissing controversies and snide remarks from fellow inmates before the curtains were drawn on it upon Diandra's ouster.
Gauahar Khan and Kushal Tandon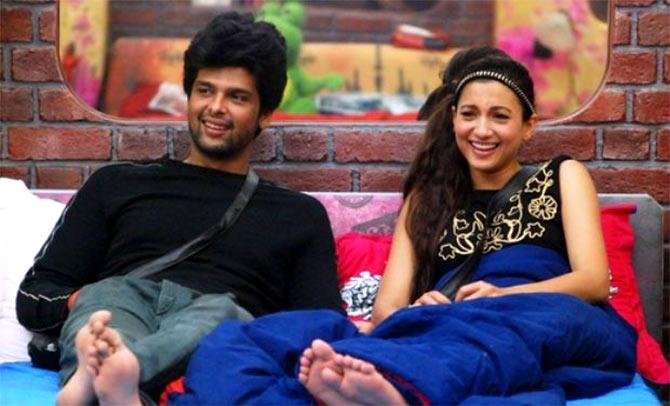 Gauahar Khan left the Bigg Boss house with the winner's trophy and an arm candy in the last season.

While the lovebirds immediately set off on a vacation when the show concluded, they were seen together on Khatron Ke Khiladi right after BB 7.
Tanissha and Armaan Kohli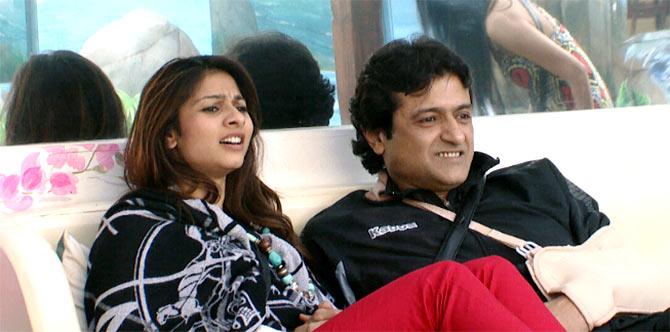 This one seemed right out of a 1970s Hindi family drama.

She, of an esteemed filmi family, fell for the rowdy, has-been actor Armaan Kohli, much to her starry family's dismay in Bigg Boss 7.
Tanissha stood by her man through harsh criticism and other allegations, took a trip with him, only to call it quits a few months after the show ended, presumably succumbing to familial pressure.

Pooja Bedi and Akashdeep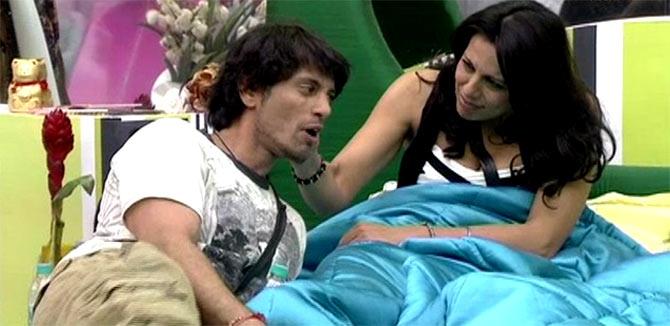 Pooja Bedi and television actor Akashdeep were steadfast in their claim that they were just friends through their respective stints on Bigg Boss 5.

While they were spotted at almost all social dos together, Pooja Bedi spoke openly about their relationship in 2013, while Akashdeep (Sky) got a tattoo of her name on his bicep.
Veena Malik and Ashmit Patel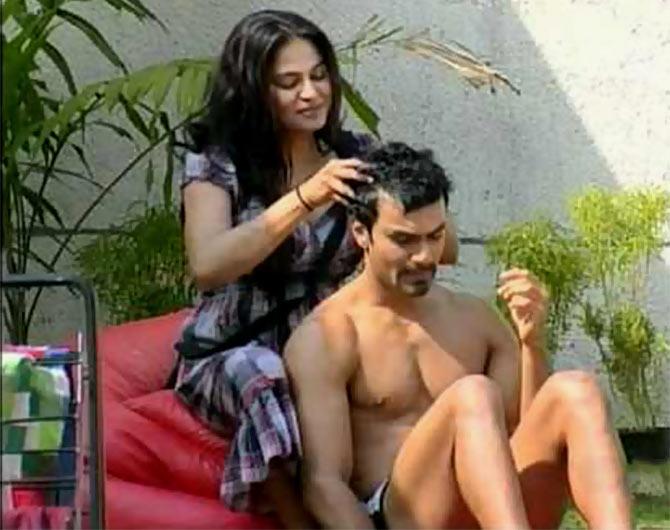 This was, by far, the most touchy-feely Bigg Boss couple.

While inside the house, Veena and Ashmit made promises to take it forward when the show's foruth season ended.
Cut to 2015, Veena is happily married with a son while Ashmit is well, probably still struggling to stay afloat in showbiz.
Pravesh Rana and Claudia Ciesla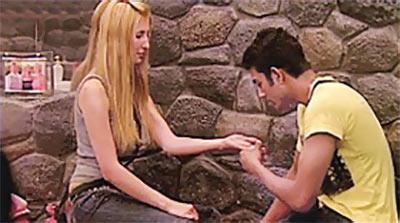 Like a deer caught in headlights, German starlet Claudia Ciesla was navigating her way through games and politics in the third season of Bigg Boss.

Then Pravesh Rana arrived on the scene and rescued the damsel in distress.

To say that the romance was short-lived would be understating things.

Rana admitted to a media person in 2010 that he didn't even have Claudia's phone number.
Sambhavna Seth and Raja Chaudhary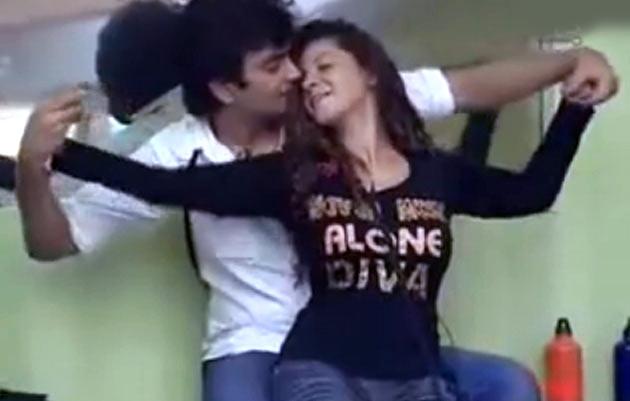 What happens when two people known for their mercurial disposition get together?
Bigg Boss 2 inmates Sambhavna and Raja would know.
Their romance went sour pretty quickly and things got so bad that they were often seen abusing each other on the show.
Monica Bedi and Rahul Mahajan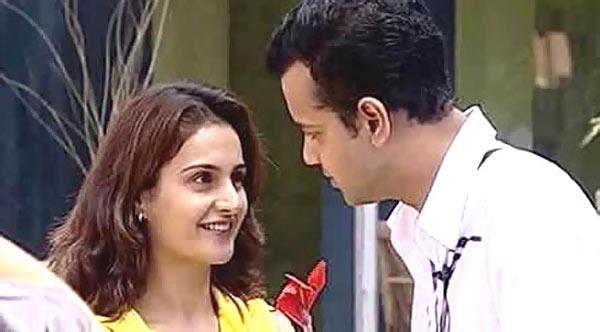 After openly cavorting with Payal Rohatgi on Bigg Boss 2, then single Rahul Mahajan proceeded to serenade Monica Bedi.
He even proposed marriage during the show.

Mahajan then went on to star in his own Swayamvar and married Dimpy Ganguly. The couple, now separated, were reunited as inmates in Bigg Boss 8.
Diana Haydon and Ashutosh Kaushik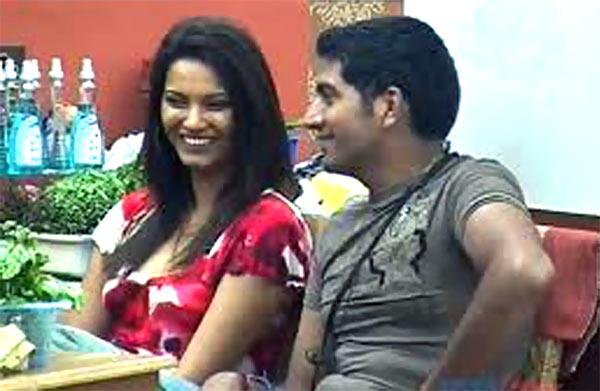 This was possibly the most unlikely of pairings.

Did the former Miss World really fall for the uncouth former Roadie winner?

This romance, needless to say, didn't survive a day after Bigg Boss 2 got over.
Anupama Verma and Aryan Vaid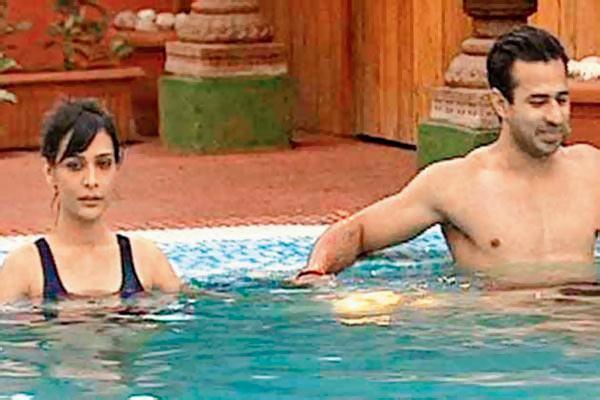 Back when the show premiered in 2006, two former models and colleagues -- Anupama Verma and Aryan Vaid -- made the viewers sigh with their chemistry.
Thanks to the show's format though, they quickly turned foes.
So what are you waiting for? Vote now!