Happy Friendship Day, folks!
For all their larger-than-life existence around high-end glamour and dizzying adoration of millions, even the biggest of stars are lost without a friend.
In the fickle and self-serving world of Bollywood, fair weather pals are common and soul mates are hard to find. But some filmi dostis are rock solid and survive the test of time and changing circumstances.
We celebrate Friendship Day with a toast to Bollywood's BFFs.


Amrita Arora-Kareena Kapoor Khan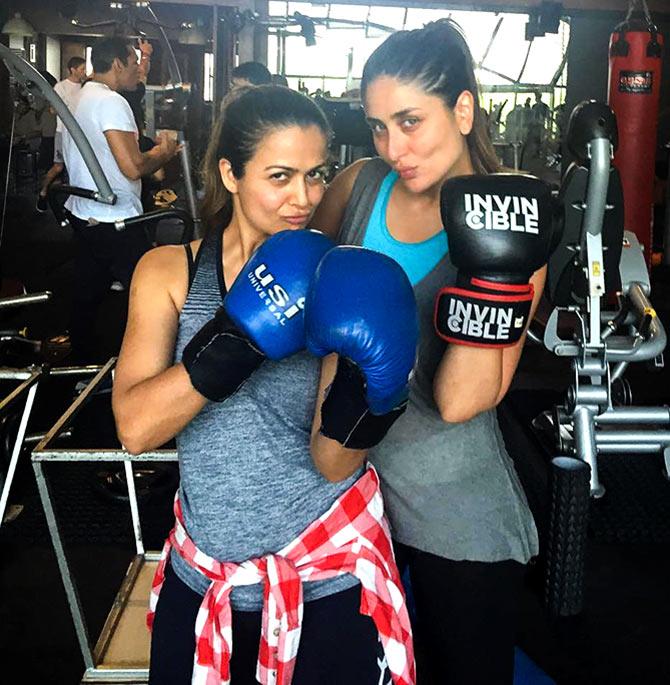 Fashion, fitness, food, films, family love, there's tons Bebo and her best friend for over a decade, Amrita, share in common.
They became inseparable while working on Golmaal Returns and Kambakth Ishq and went on to be each other's bridesmaids.
Whether partying with siblings -- Karisma and Malaika -- or playing cool mum to their respective boys, these two girls live life to the hilt.


Farhan Akhtar-Ritesh Sidhwani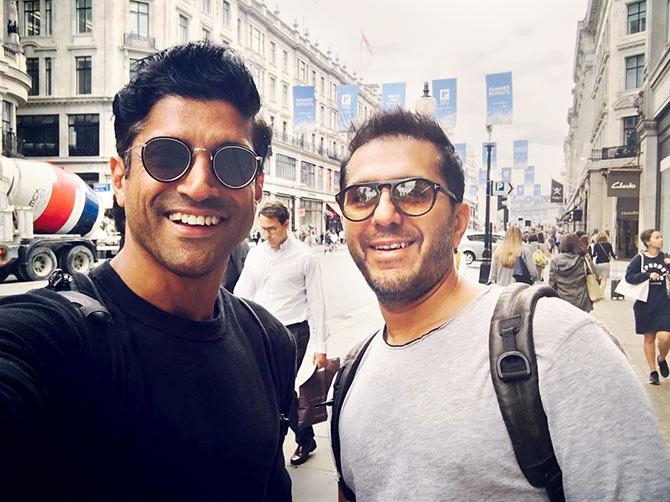 Long before setting up Excel Entertainment, the production house behind hits like Dil Chahta Hai and the Don remakes, Farhan and Ritesh bonded over football on the grounds of their alma mater Maneckji Cooper School in Juhu, a passion they follow till day.
'There is obviously that comfort level that comes from knowing each other for so long, but besides that we also have the same sensibilities, likes and dislikes, we know each other's creative space and our relationship has evolved over the years,' is how Ritesh once explained the secret of their lasting friendship.


Esha Deol-Shilarna Vaze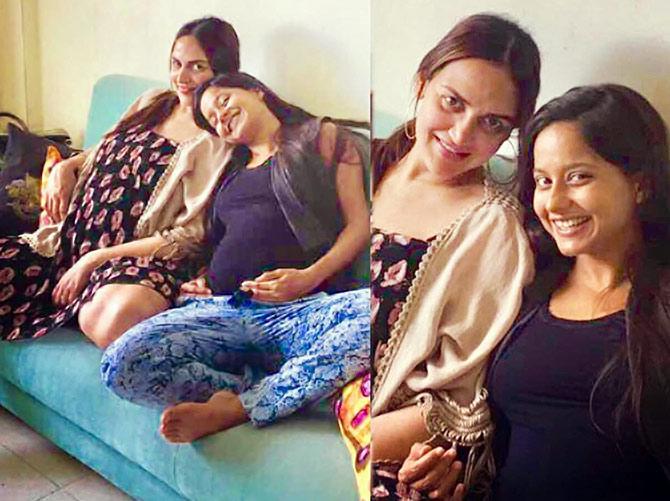 They've been besties since Class 2 and continue to partner-in-crime as eagerly as ever.
When Esha decided to follow in the footsteps of her famous parents, Hema Malini and Dharmendra, and become an actor, her pal went on to make her mark in the culinary work aka Chef Chinu.
Nothing can be a greater sign of their deep dosti that they even got pregnant around the same time.


Ranbir Kapoor-Ayan Mukerji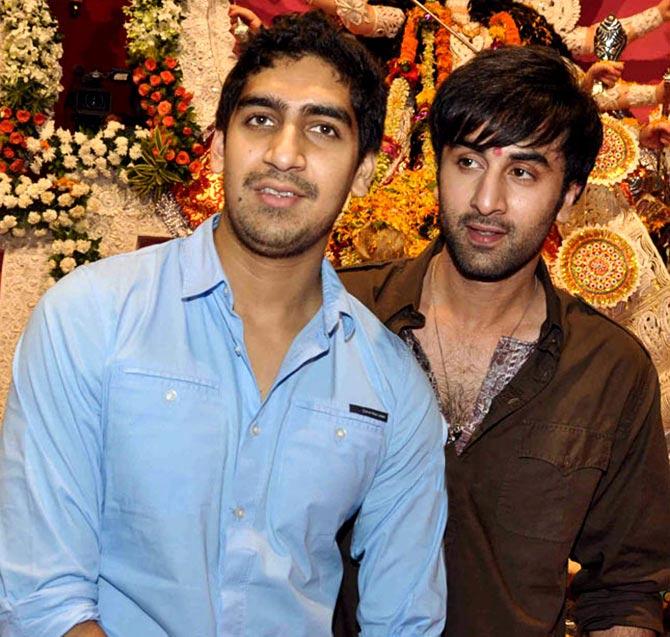 Director Ayan developed an instant rapport with his leading man on the sets of Wake Up Sid and they've remained thick since.
The comfort level during the course of projects like Yeh Jawani Hai Deewani and the under production Dragon has grown so much that the director views their friendship as an old marriage.
'I can ask him for anything as easily I'd ask my parents,' he's been quoted saying.


Twinkle Khanna-Gayatri Oberoi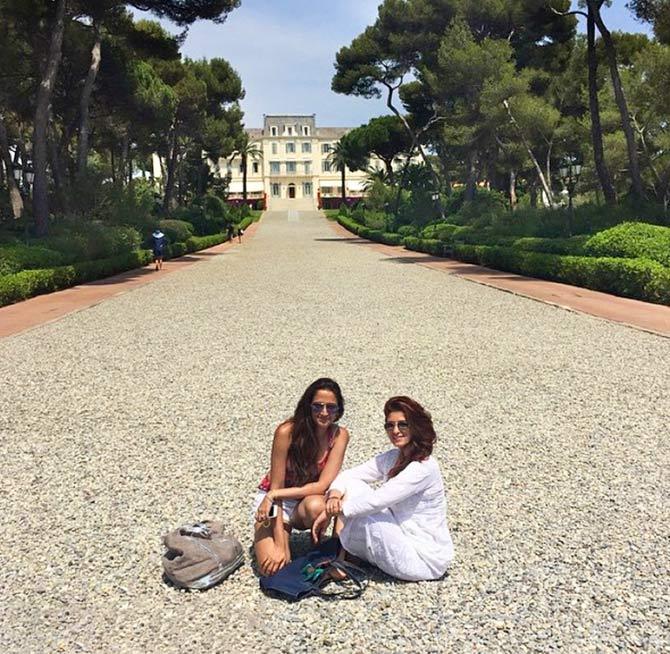 Given her wit and charm, it's easy to see why Twinkle has a wide circle of friends.
Among her best pals, there's Gayatri Joshi nee Oberoi, the serene Maharashtrian model who made her debut in Ashutosh Gowariker's Swades and quit acting thereafter to marry property magnate Vikas Oberoi.
Both Twinkle and Gayatri's significant other are friends and the duo often double date and holiday together.


Anil Kapoor-Anupam Kher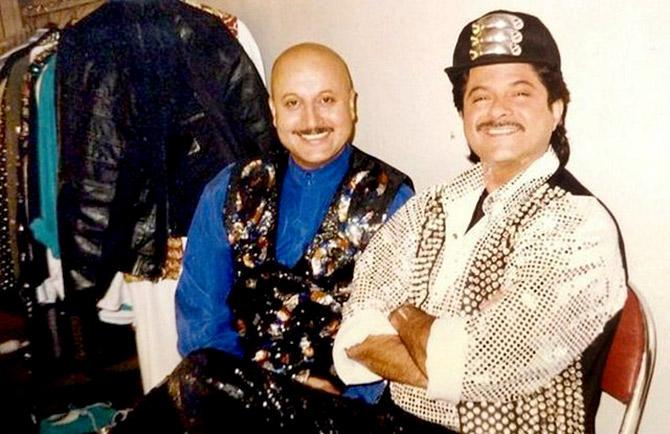 Though they could not be more different in their approach to their work, Anil and Anupam have done some of their most memorable work together and peaked as actors around the same time.
In the course of their sturdy camaraderie on screen and off it, the co-stars of Parinda, Mr India, Tezaab, Ram Lakhan and Lamhe have had their share of ups and downs.
They even stopped talking for a while over conflict of interest triggered by Kher's Maine Gandhi Ko Nahi Maara and Kapoor's Gandhi My Father, but eventually realised the futility of it all.
And so when Sonam Kapoor calls Anupam her father's second wife, it says a world about their affection.


Manish Malhotra-Karan Johar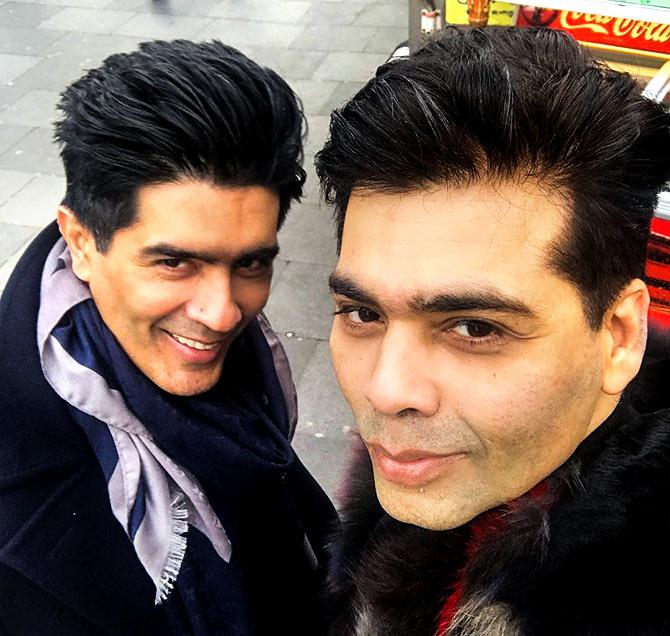 Karan may be super duper close to pretty much every important person in Bollywood, but no one holds a candle to BFF Manish Malhotra.
The two have known each other since Gumrah, which was produced by Karan's late father Yash Johar. Manish was assigned as Sridevi's stylist.
Karan may have fallen out with Kajol, pulled out of his exclusively for SRK to warm up to the other Khans, but Bollywood's favourite fashion designer remains a constant in his life and he left no stone unturned to ensure the latter's 50th birthday was a lavish affair.


Bipasha Basu-Dino Morea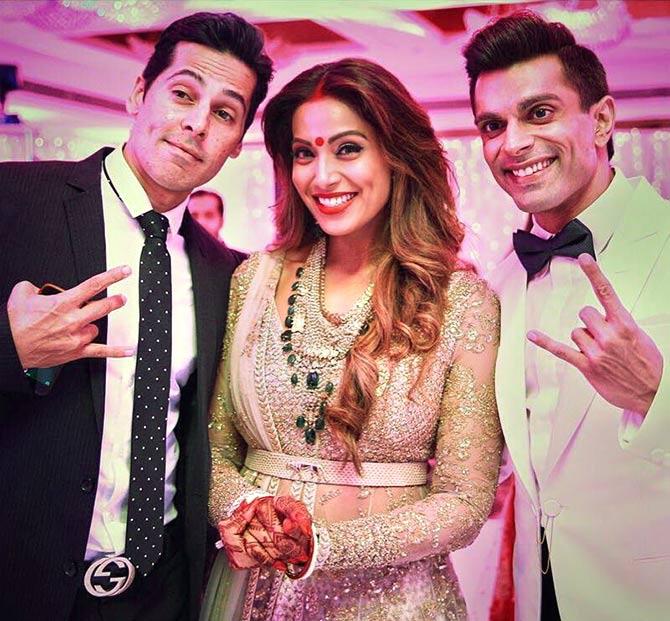 They romanced on reel.
They dated for real.
And then they broke up.
But Bipasha and Dino have stayed good friends post-split even if wasn't for a movie.
So healthy is their camaraderie, Dino was around on the occasion of her wedding to Karan Singh Grover whereas Bips once gushed on Koffee With Karan about how there's 'no negative energy ever' around her Raaz hero.


Waheeda Rehman-Helen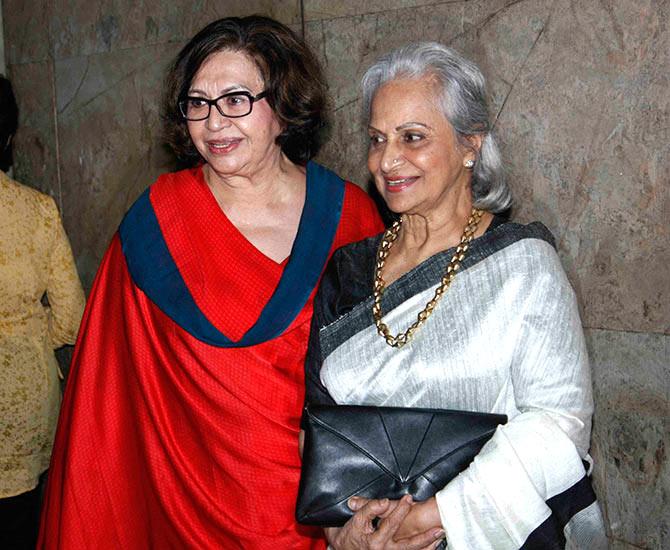 Anyone who believes actresses can't be friends is oblivious to the 1960s girl gang of Waheeda Rehman, Sadhana, Nanda, Helen, Shammi and Asha Parekh.
A far cry from the catfights and gnawing rivalry associated with female stars, these actresses kept their professional endeavours away from their personal equation and continue to meet and travel with mutual respect and warm nostalgia.


Ajay Devgn-Rohit Shetty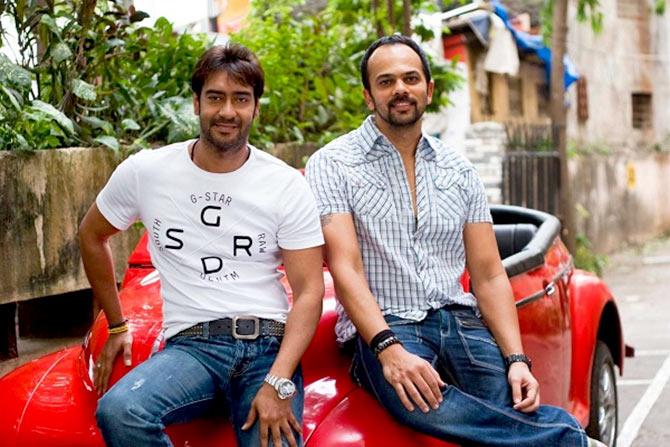 Back in 1991, when Ajay was making his big screen debut with Phool Aur Kaante, a teenage Rohit was working his way behind the scenes serving as first assistant director.
From looking up to his hero to directing him and becoming best mates, a relationship based on deep trust was found.
They've collaborated on several successes together -- the Golmaal and Singham franchises -- and share an obvious soft corner for spectacle and daredevilry.
Rohit's formula for a hit friendship, 'don't change' for your pal.


Katrina Kaif-Alia Bhatt
There's an unexpected mutual admiration society floating between the hottest and cutest leading ladies of Bollywood.
But for once, it's genuine and agenda free.
Though they started their career almost a decade apart, Katrina and Alia instantly hit it off over sessions of salad, swimming, snoozing and bunny hopping during the Dream Team Tour to the US alongside Parineeti Chopra, Varun Dhawan, Sidharth Malhotra and Karan Johar.
Their fondness for one another is all over their social network accounts. The Jagga Jasoos has rechristened Alia 'Alu' and the 24-year-old powerhouse reciprocates in kind, or should we say 'Katy.'


Sonam-Rhea Kapoor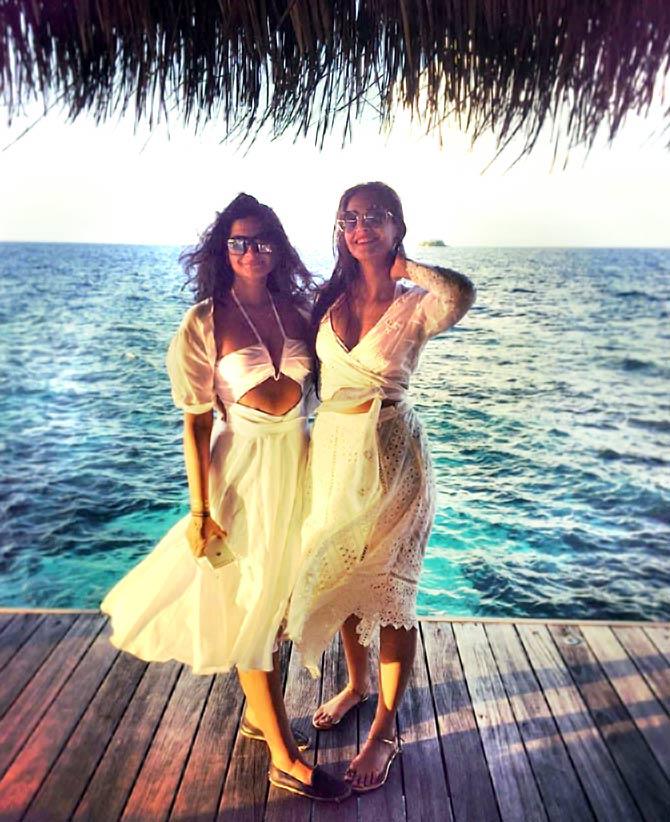 They live together.
They work together.
They shop together.
They holiday together.
They socialise together.
Sonam and Rhea are not just sisters and business partners, but also the best of buddies.
Warmth just flows in a photo feed inundated with their pictures together.