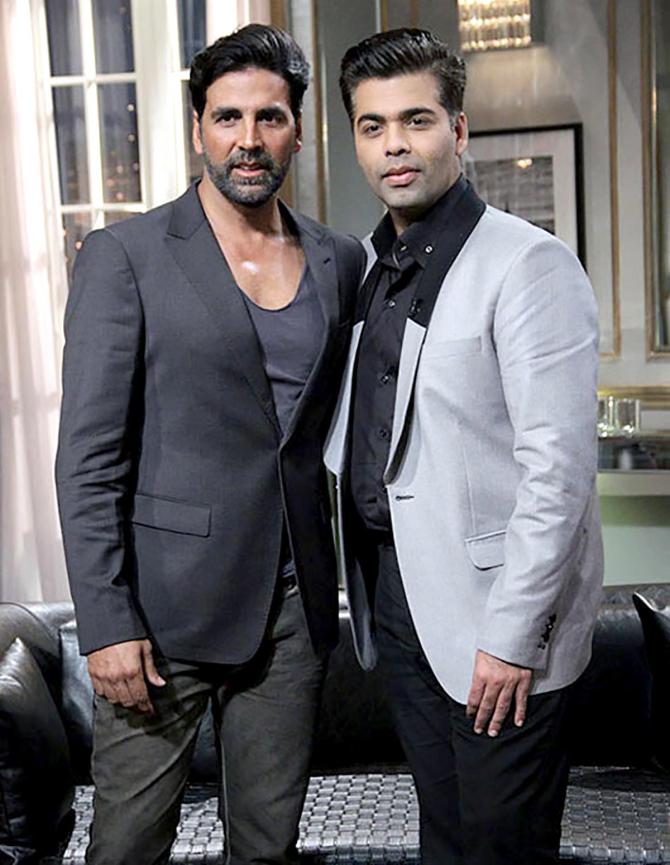 Dostana 2 has been in the pipeline for more than 10 years but it's yet to find its cast.
After Kartik Aaryan exited from the film in April, there's buzz that Akshay Kumar has taken over the project.
The other two leads -- Janhvi Kapoor and newcomer Laksh Lalvani -- are likely to be replaced too.
But Karan Johar refutes it.
"Janhvi and Laksh are very much part of the film," Karan tells Subhash K Jha.
Is Akshay Kumar taking over?
"My lips are sealed. Will announce soon," KJo replies.
Tarun Mansukhani, who directed the original film in 2008, will not direct the sequel. First-timer Colin De Cunha has been roped in for that.
The project has been troubled from the start.
Way back in 2009, Karan had announced the sequel with Tarun as director and the original leading men -- Abhishek Bachchan and John Abraham -- coming back with Katrina Kaif replacing Priyanka Chopra.
But Karan didn't like the script that Tarun came up with.
Let's wait and watch if Dostana 2 takes off.