What is Shah Rukh Khan's life like?
What is it *really* like to be a superstar?
What's it really like to be loved by millions of fans all over the world?
Khan may try to keep it as natural as he can, but there's no doubt that he's stolen a piece of everyone's heart, and some of these pictures are proof of that.
As the actor turns 56 on November 2, we piece together beautiful moments from his life so far.
Please click on the images for a better look at SRK's life.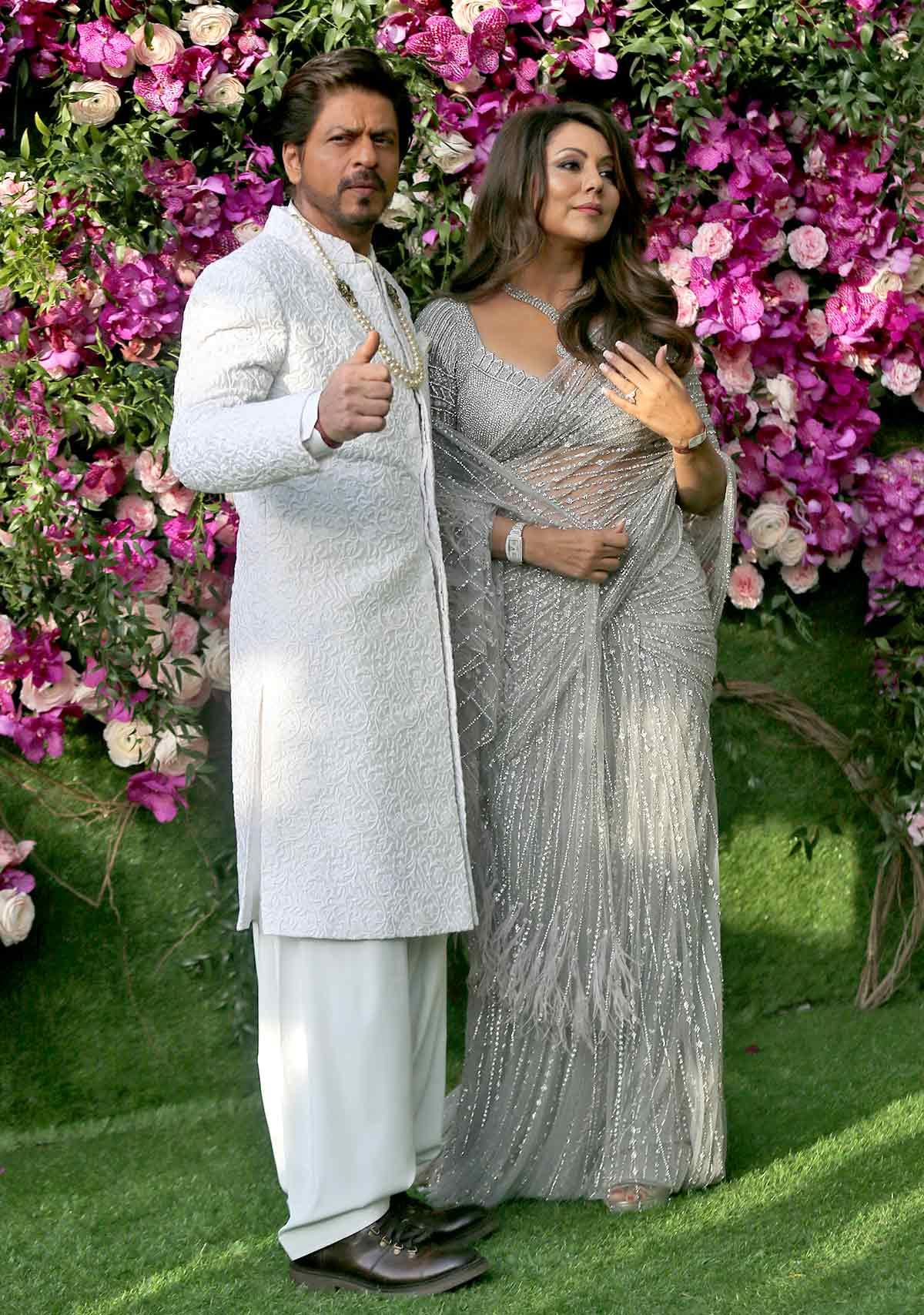 IMAGE: Shah Rukh and wife Gauri look perfectly colour coordinated as they attend Akash Ambani's wedding in 2019.
Photograph: Francis Mascarenhas/Reuters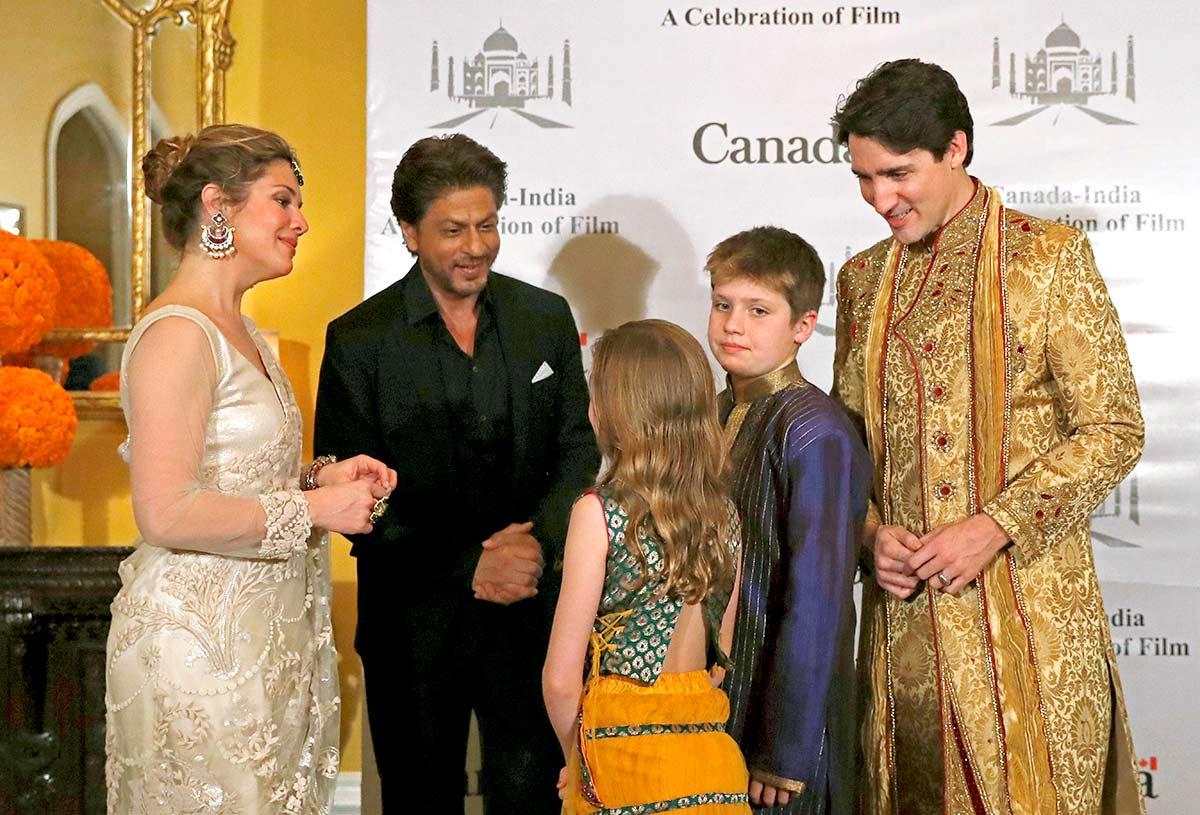 IMAGE: Shah Rukh has enthralled people of all ages and across all boundaries. Here, he holds Canadian Prime Minister Justin Trudeau's young daughter Ella Grace in captive audience, even as Trudeau, his wife Sophie Gregoire Trudeau and son Xavier look on.
Photograph: Danish Siddiqui/Reuters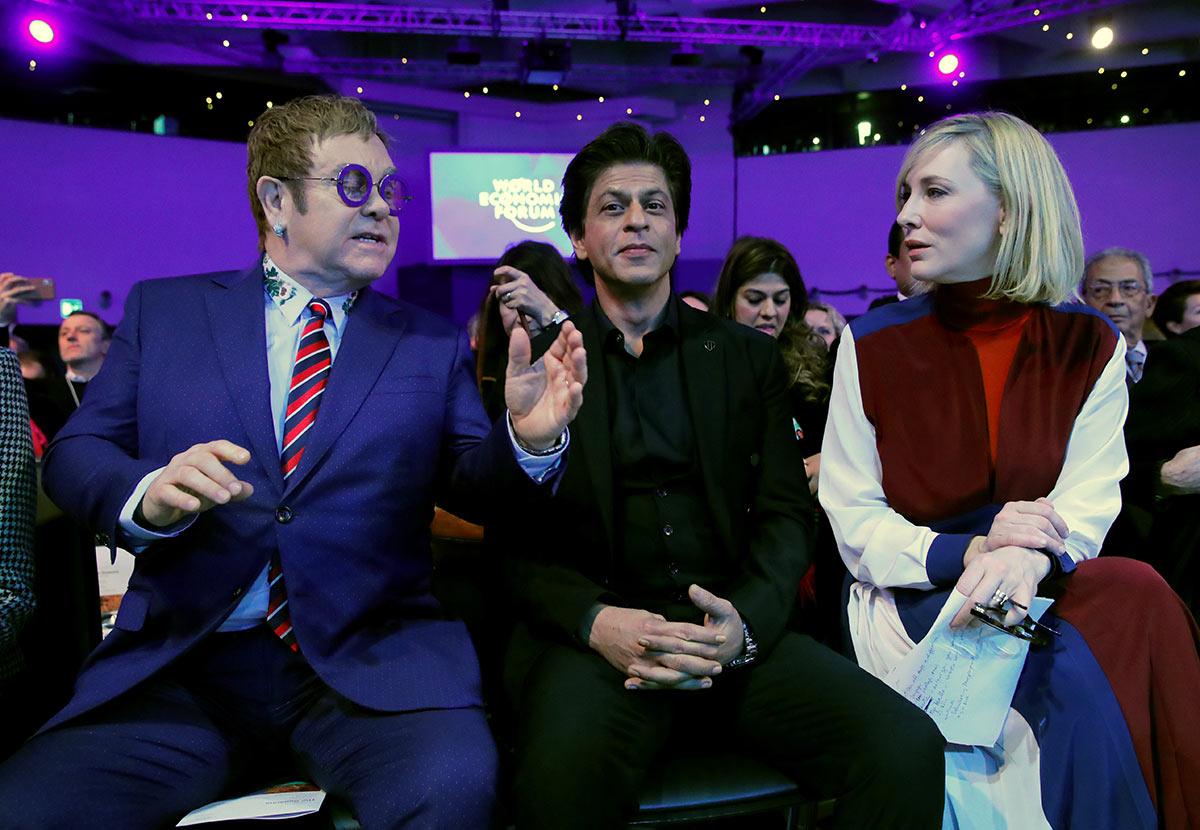 IMAGE: What's it like to be sandwiched between Elton John and Cate Blanchett at an event in Switzerland in 2018?
Photograph: Denis Balibouse/Reuters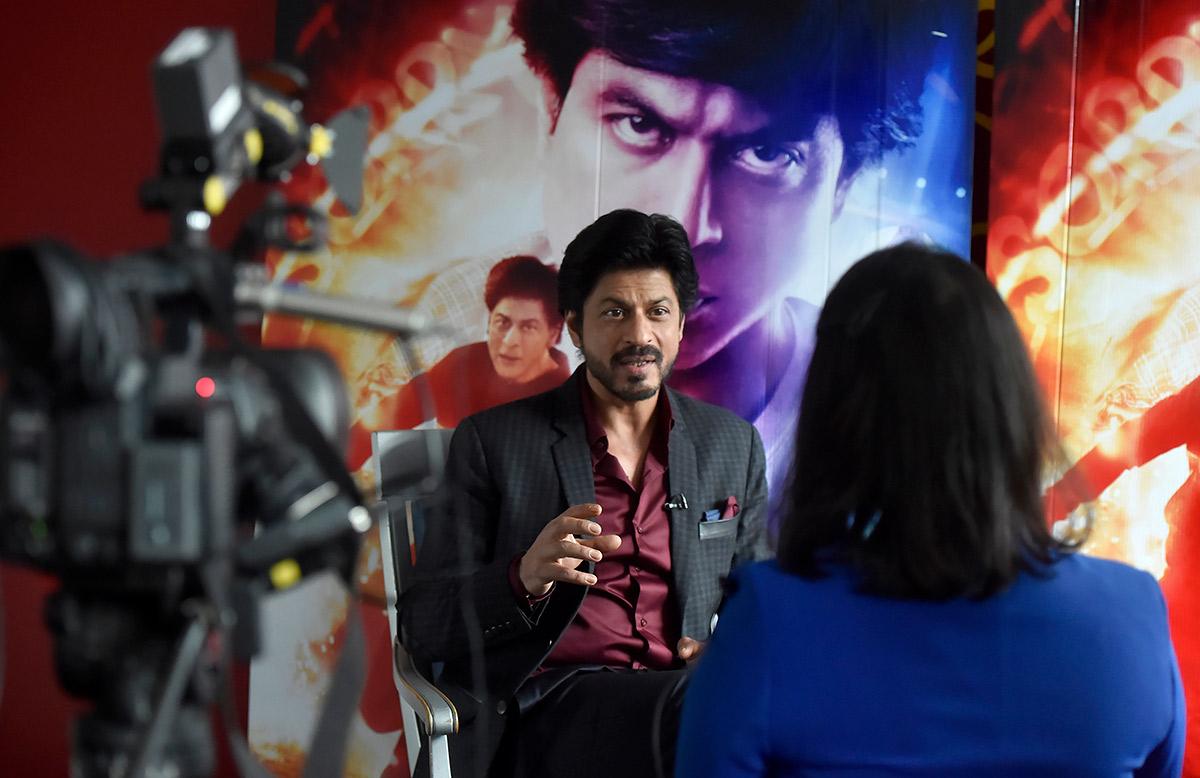 IMAGE: The Maneesh Sharma-helmed Fan was the first Bollywood movie to be shot at London's Madame Tussauds.
Photograph: Hannah McKay/Reuters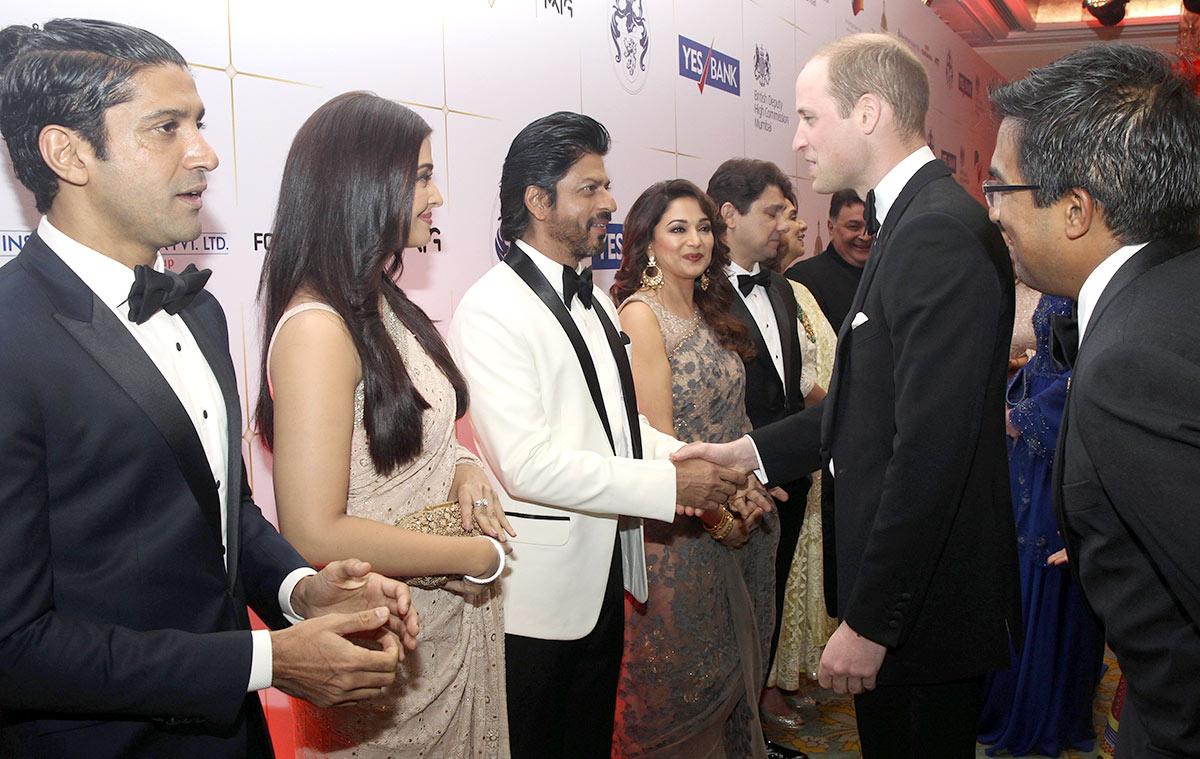 IMAGE: Prince William exchanges words with Shah Rukh during his visit to India in 2016.
Photograph: Rafiq Maqbool/Pool/Reuters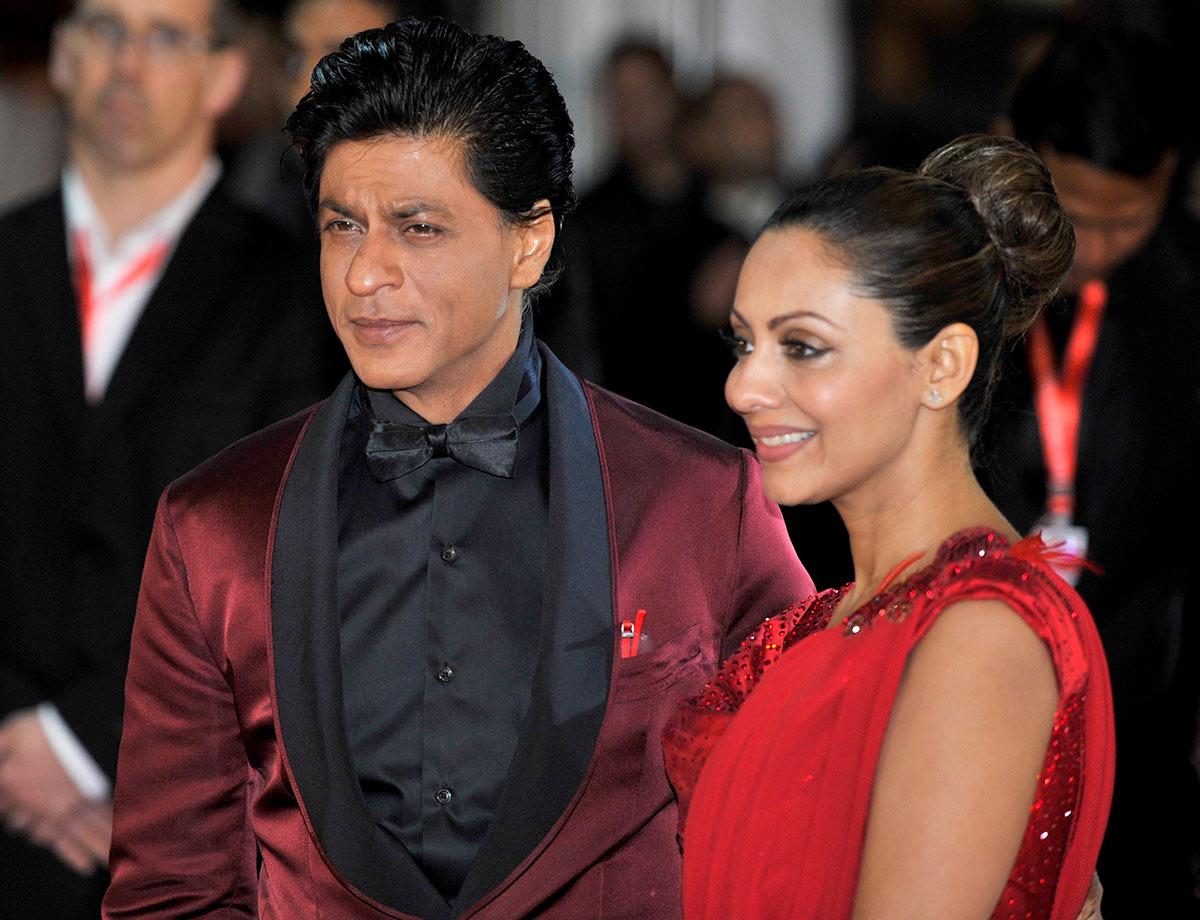 IMAGE: Gauri and Shah Rukh attend the Inaugural Times of India Film Awards in Vancouver in 2013, and as usual, they are perfectly colour coordinated.
Photograph: Jimmy Jeong/Reuters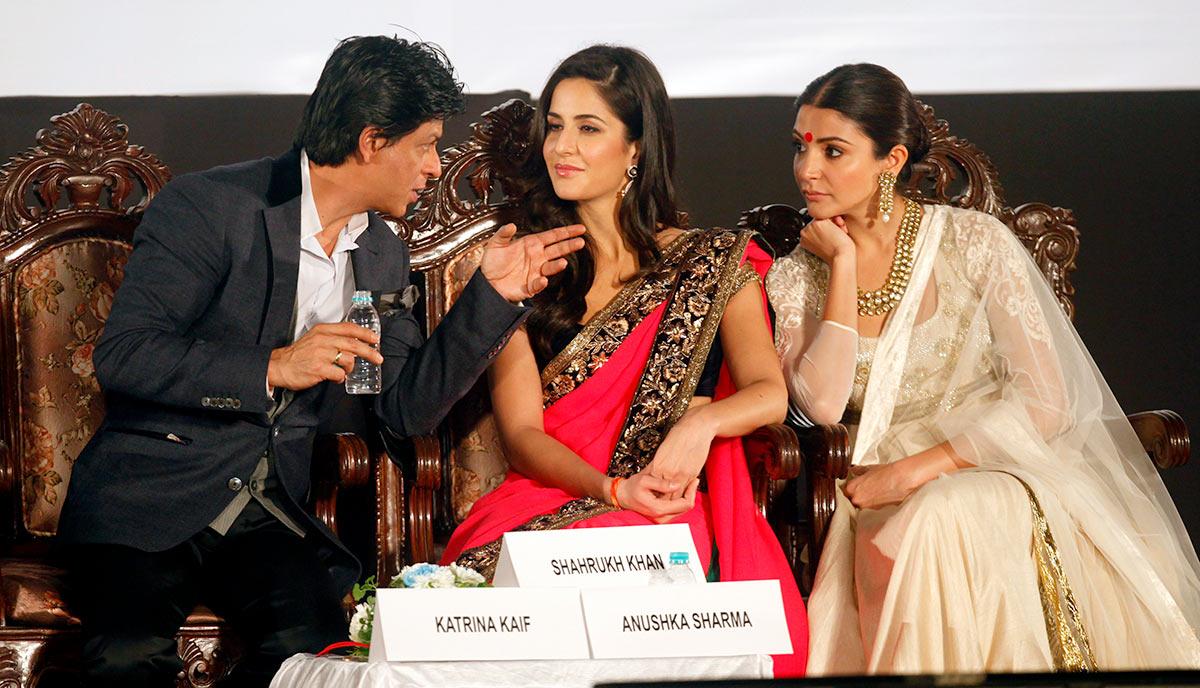 IMAGE: Does Shah Rukh find his Jab Tak Hai Jaan co-stars Katrina Kaif and Anushka Sharma as hot as we do? Is that why he's holding on to a bottle of water? :)
The actors get together at the inauguration ceremony of the Kolkata International Film festival in 2012.
Photograph: Rupak De Chowdhuri/ Reuters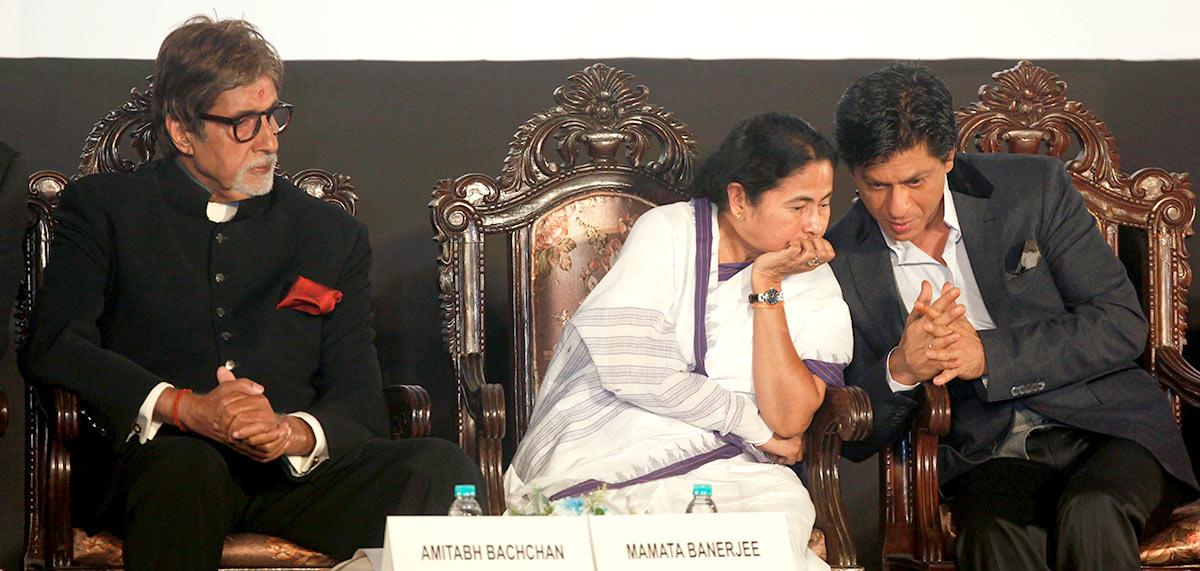 IMAGE: So who is Shah Rukh a fan of? West Bengal Chief Minister Mamata Banerjee, he says.Didi and Badshah exchange notes while Amitabh Bachchan looks on at the Kolkata International Film festival in 2012.
Photograph: Francis Mascarenhas/Reuters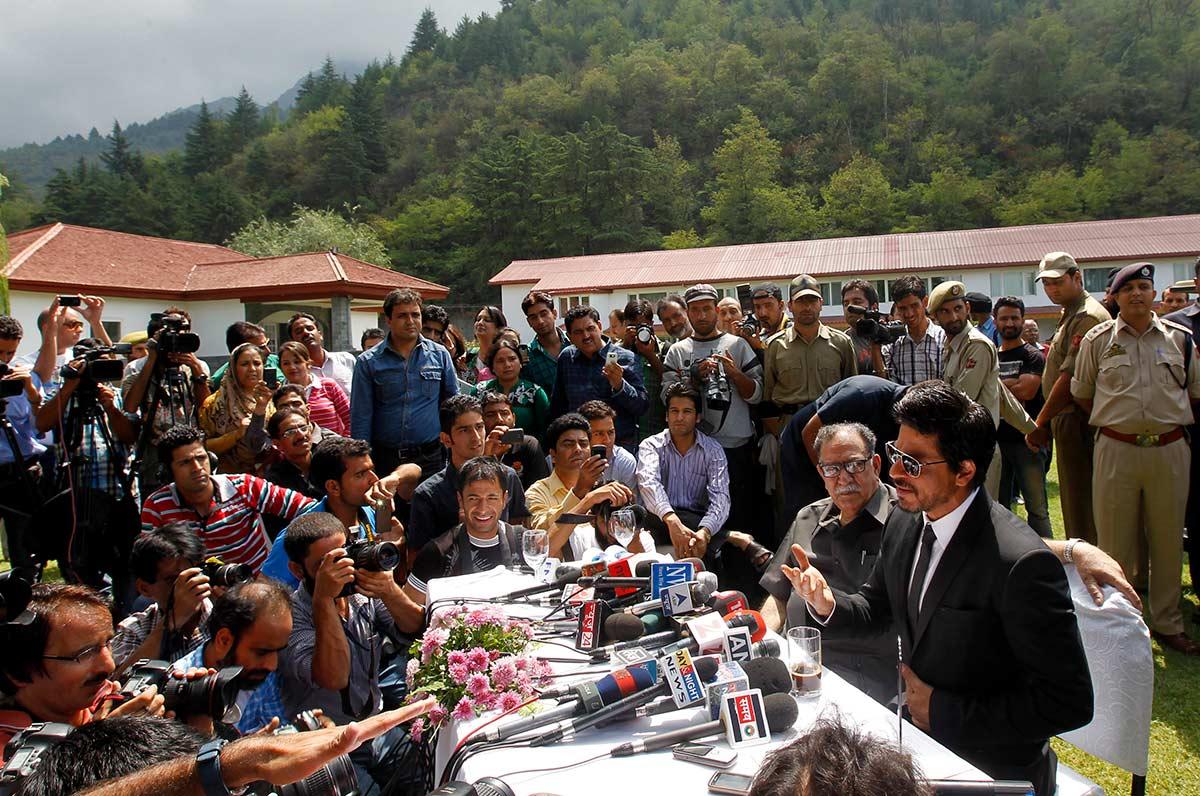 IMAGE: Shah Rukh's fans extend from the tip of Kashmir...
Photograph: Rupak De Chowdhuri/Reuters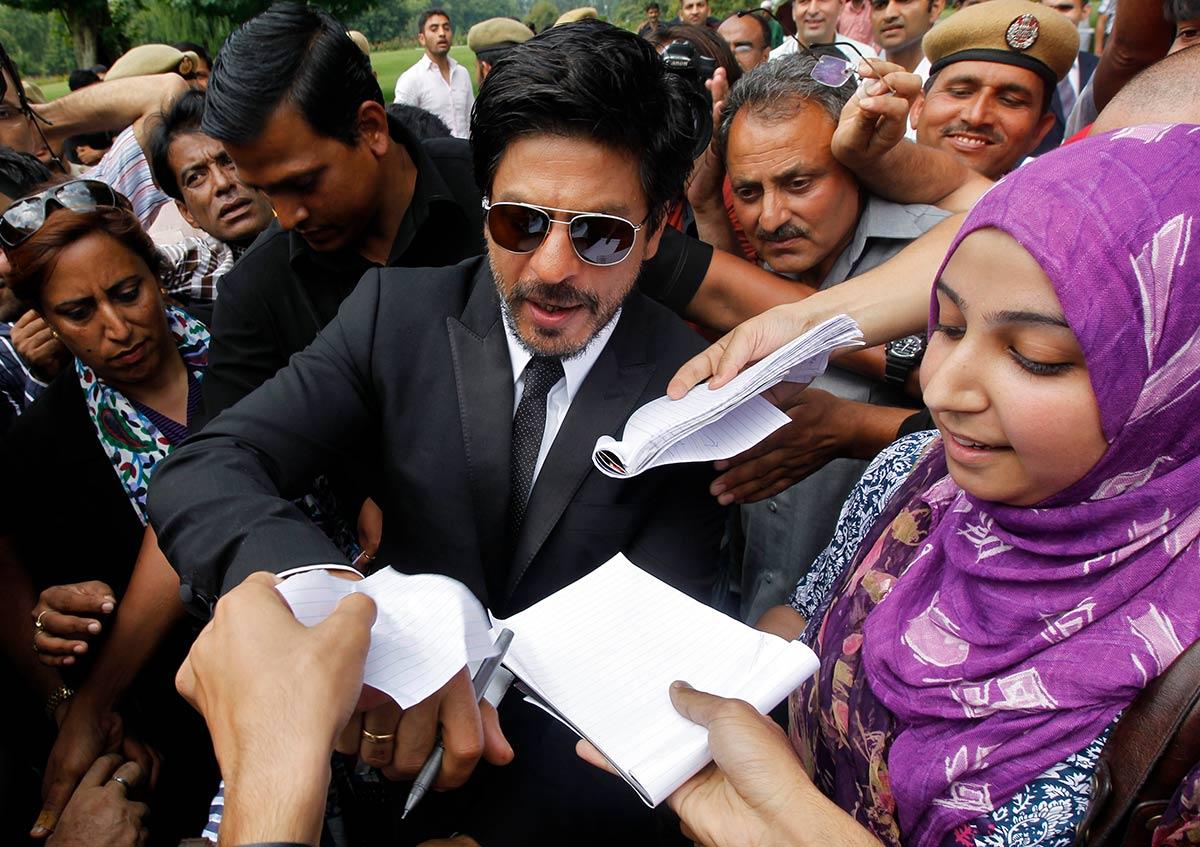 IMAGE: ...Where everyone wants a piece of him...
Photograph: Fayaz Kabli/Reuters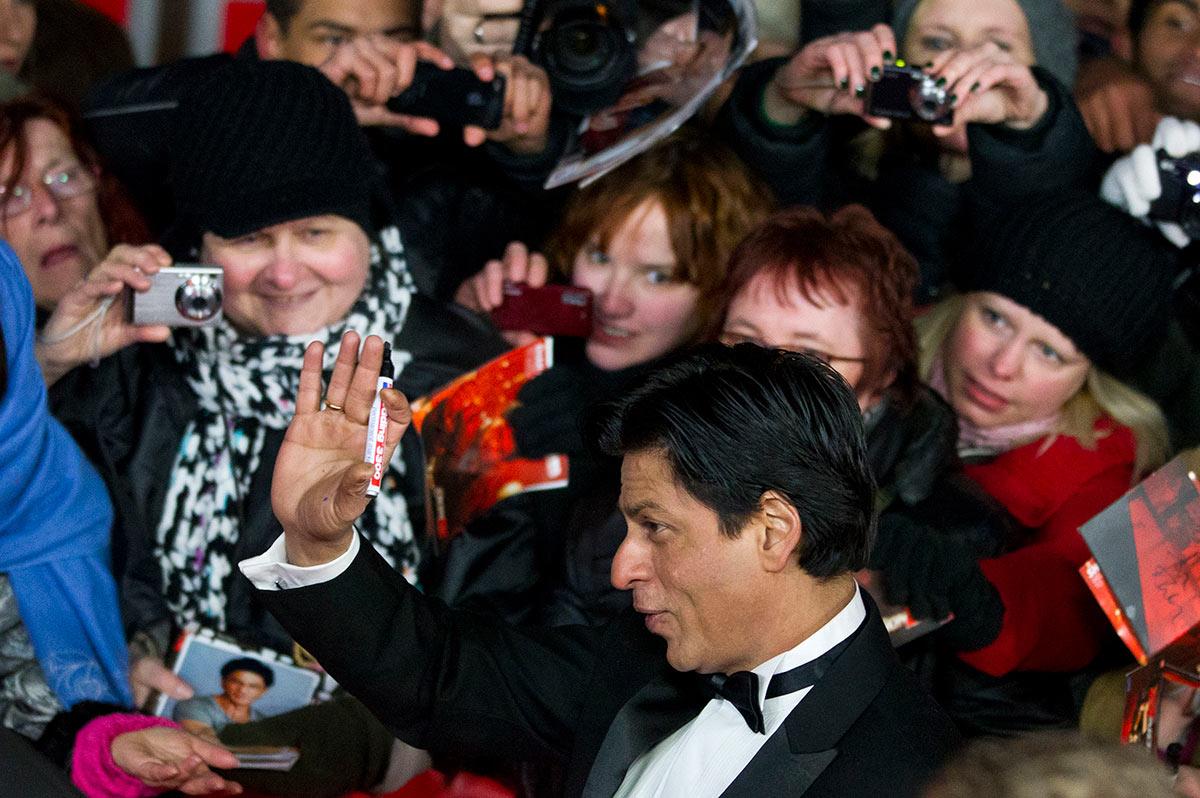 IMAGE: To Germany...
Photograph: Thomas Peter/Reuters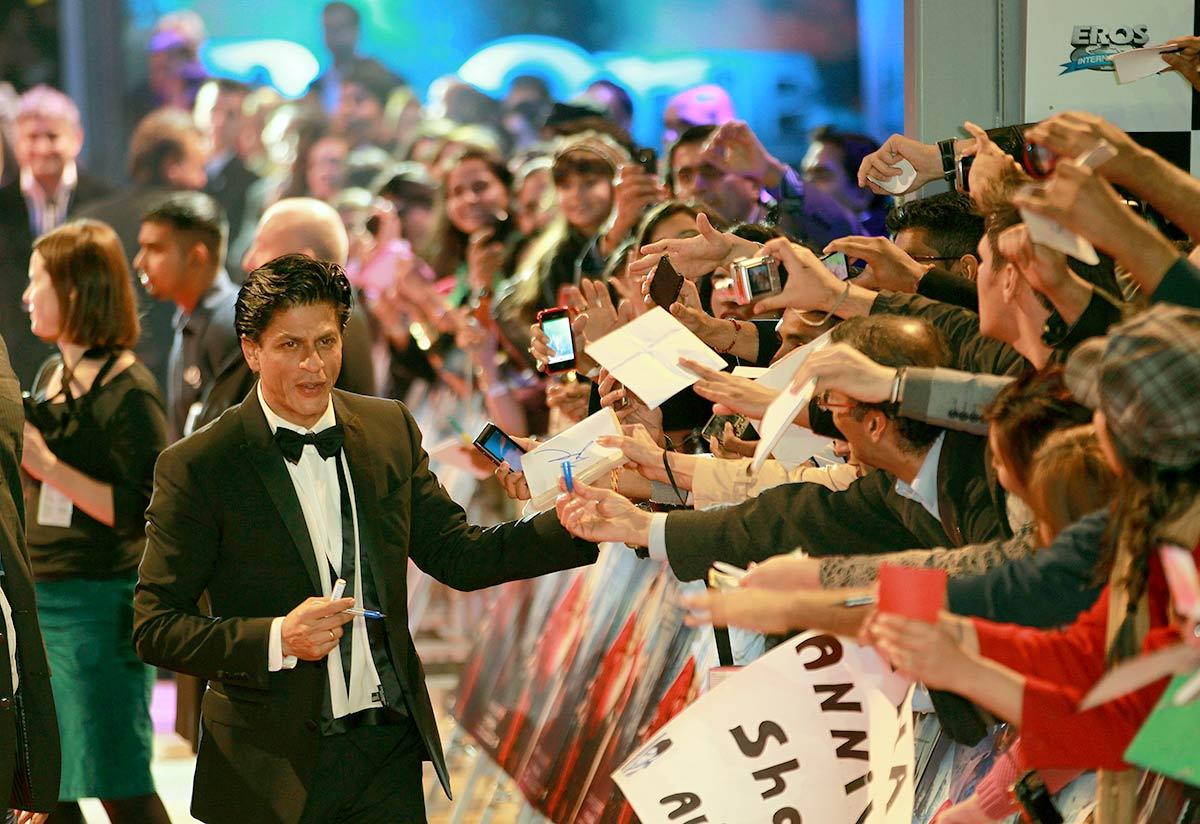 IMAGE: To London...
Photograph: Olivia Harris/Reuters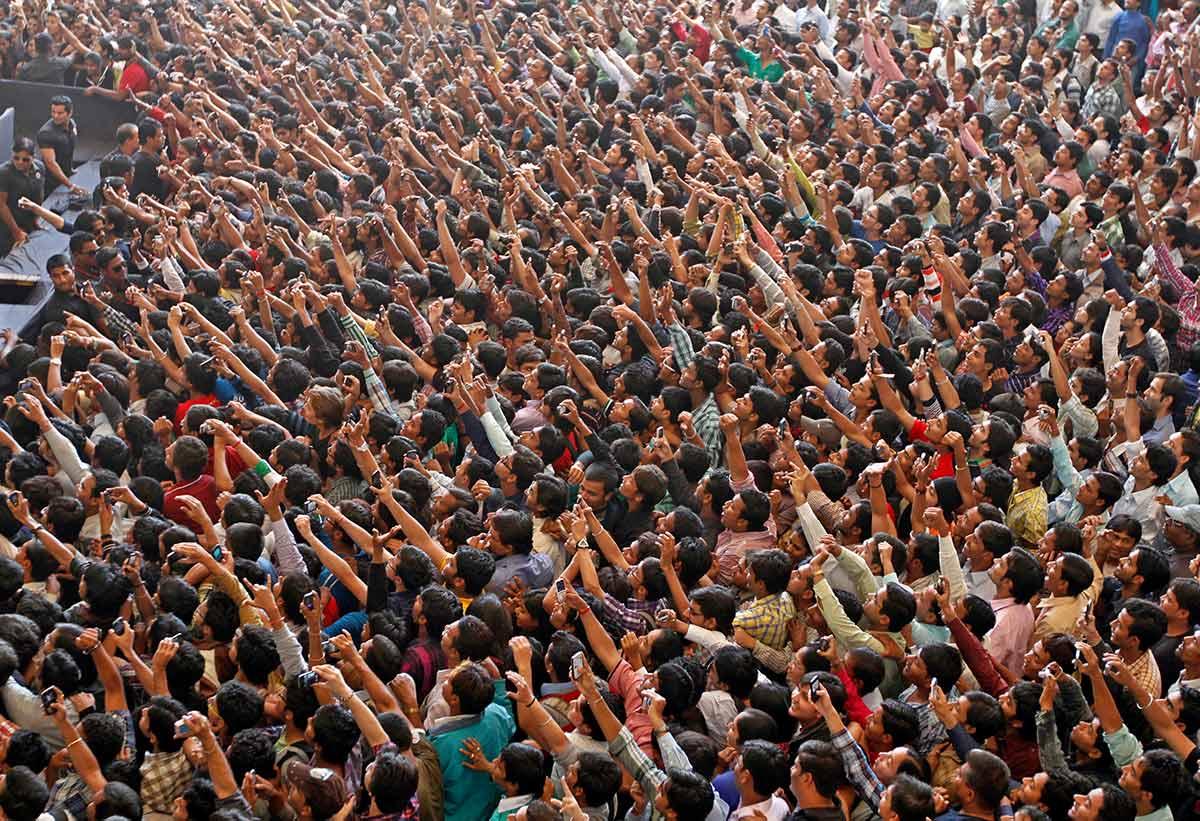 IMAGE: ...To Ahmedabad, where everyone tries to reach out to him.
Photograph: Francis Mascarenhas/Reuters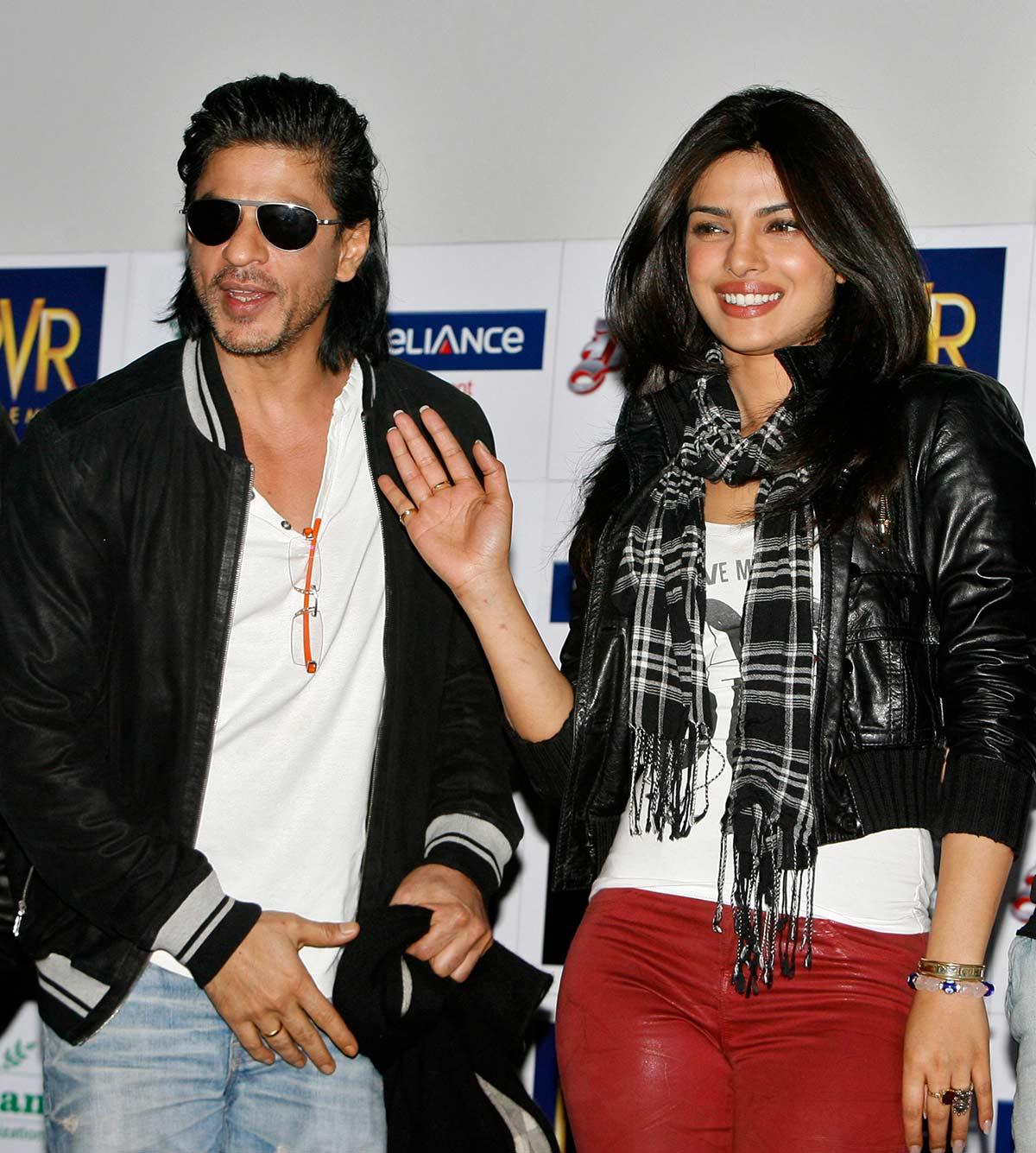 IMAGE: Shah Rukh at a promotional event with his Don 2 co-star Priyanka Chopra in 2011.
Photograph: Ajay Verma/Reuters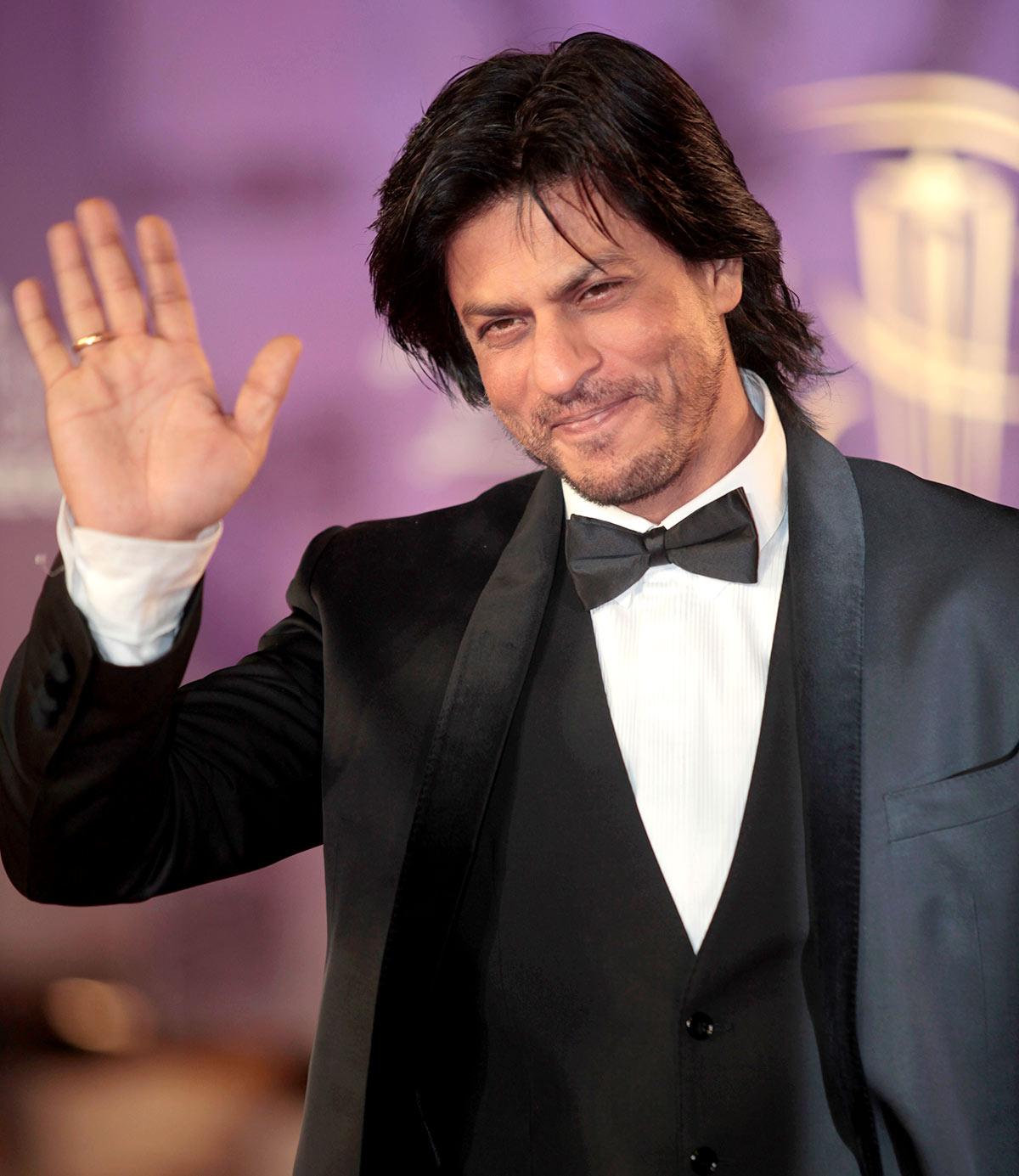 IMAGE: Shah Rukh takes his swag to the Marrakech International Film Festival.
Photograph: Jean Blondin/Reuters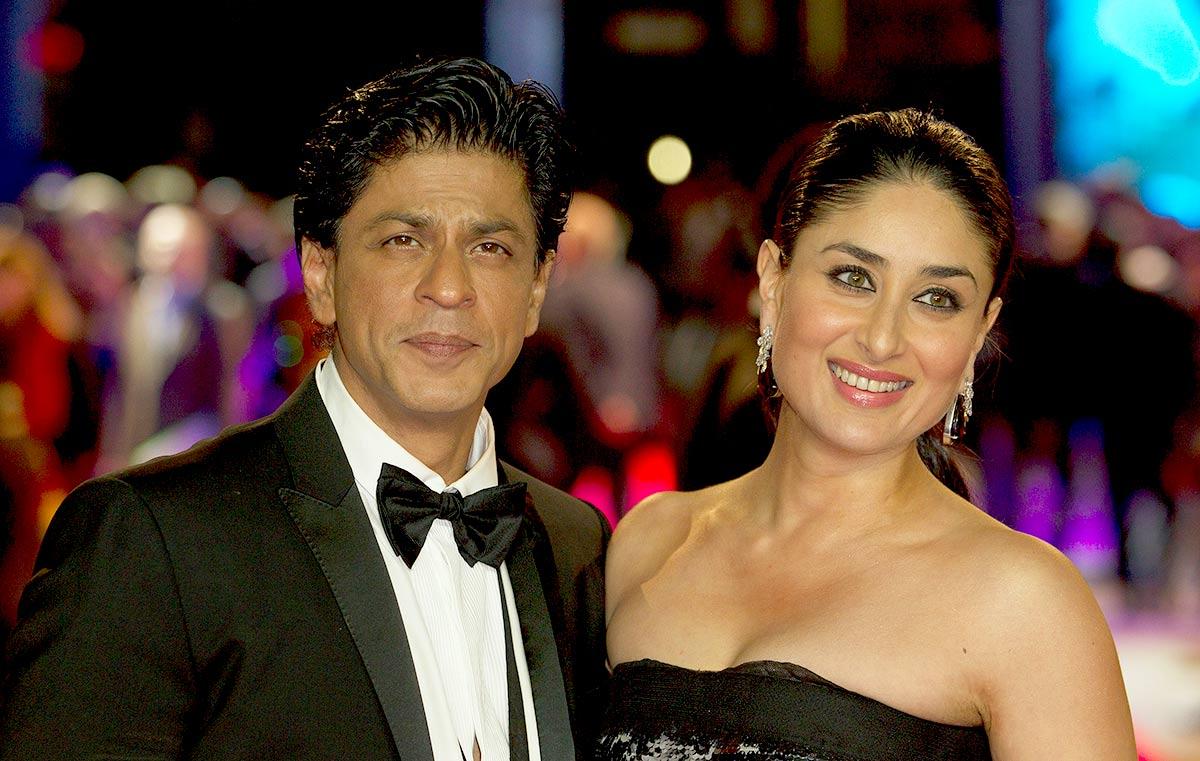 IMAGE: Shah Rukh and Kareena Kapoor take Ra.One to London in 2011.
Photograph: Olivia Harris/Reuters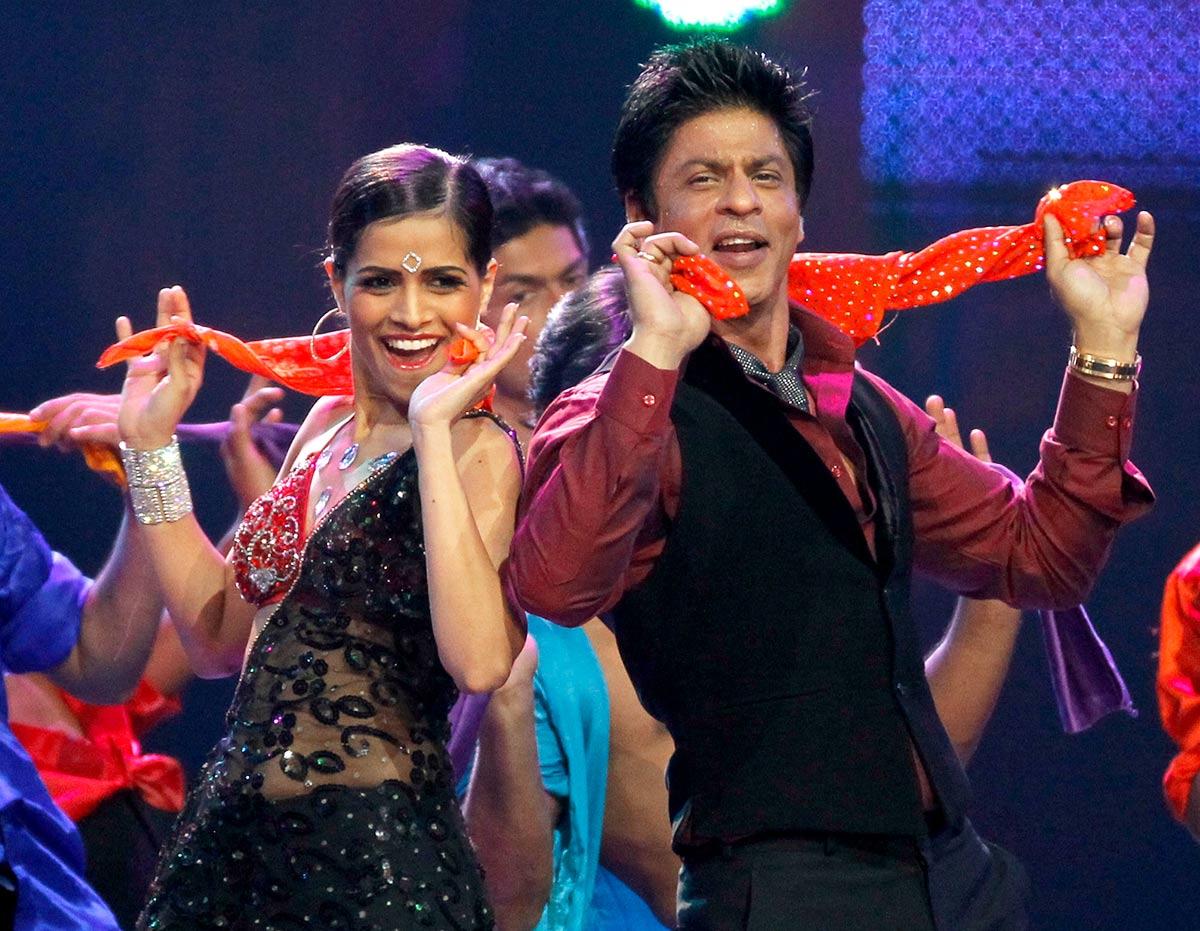 IMAGE: What's a Shah Rukh Khan concert like? Here's a glimpse of one in Toronto in 2011.
Photograph: Mark Blinch/Reuters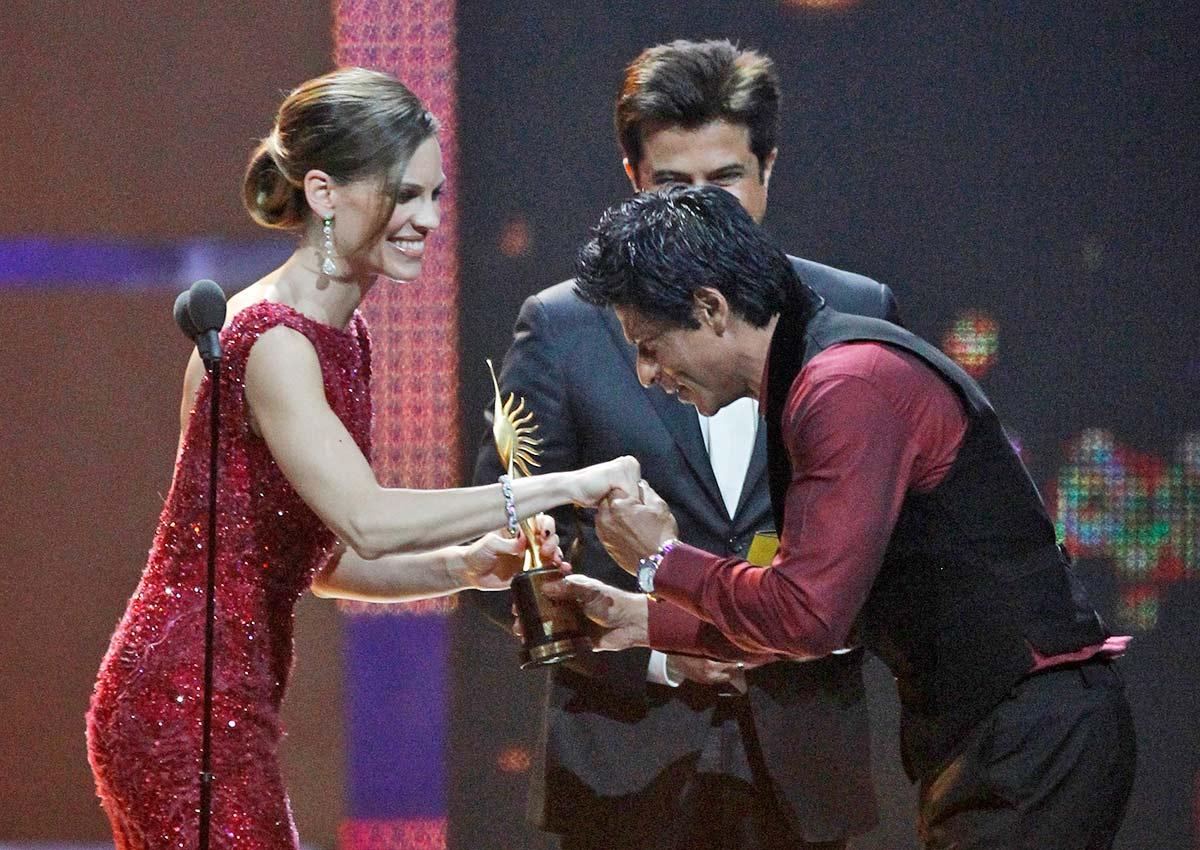 IMAGE: Shah Rukh charms Hilary Swank, as Anil Kapoor looks on, as he accepts the Best Actor award at IIFA-Toronto in 2011.
Photograph: Mark Blinch/Reuters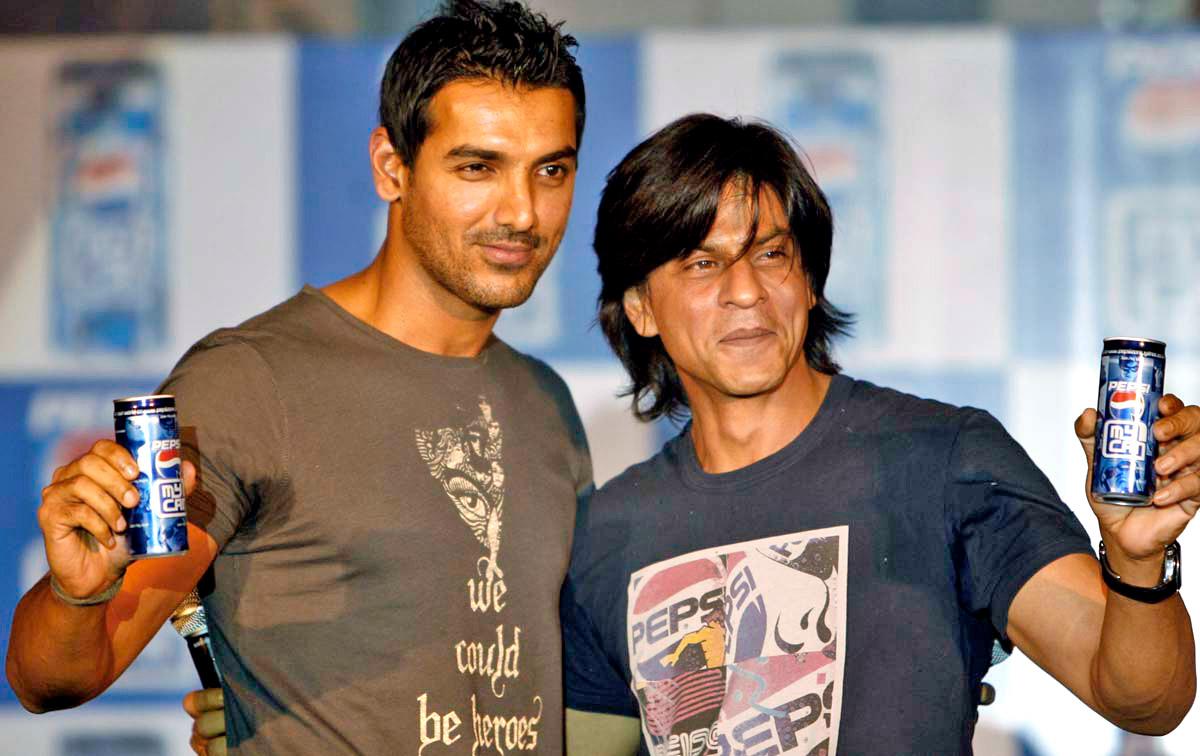 IMAGE: Shah Rukh with John Abraham at a product launch.
Photograph: Punit Paranjpe/Reuters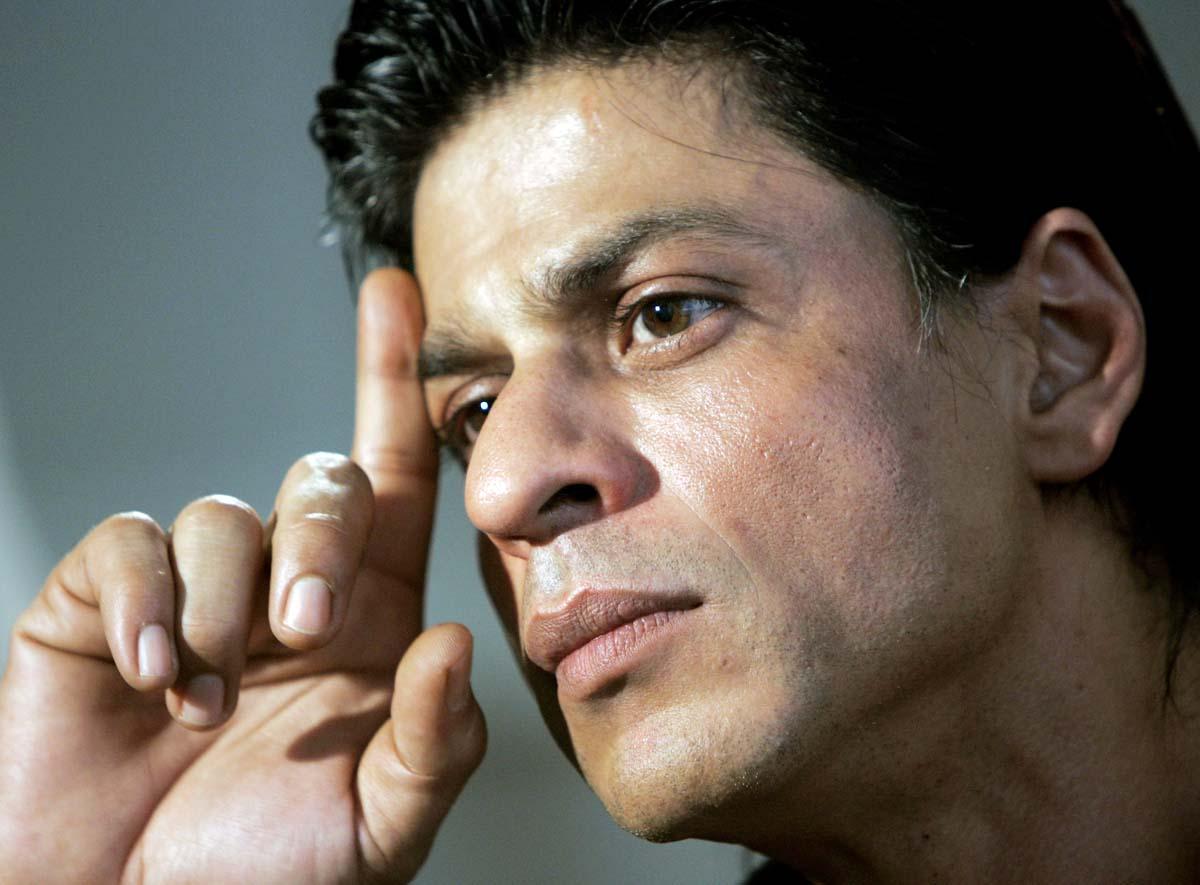 IMAGE: Shah Rukh, up close, during a promotional event for Chak De! India in 2007.
Photograph: Luke MacGregor/Reuters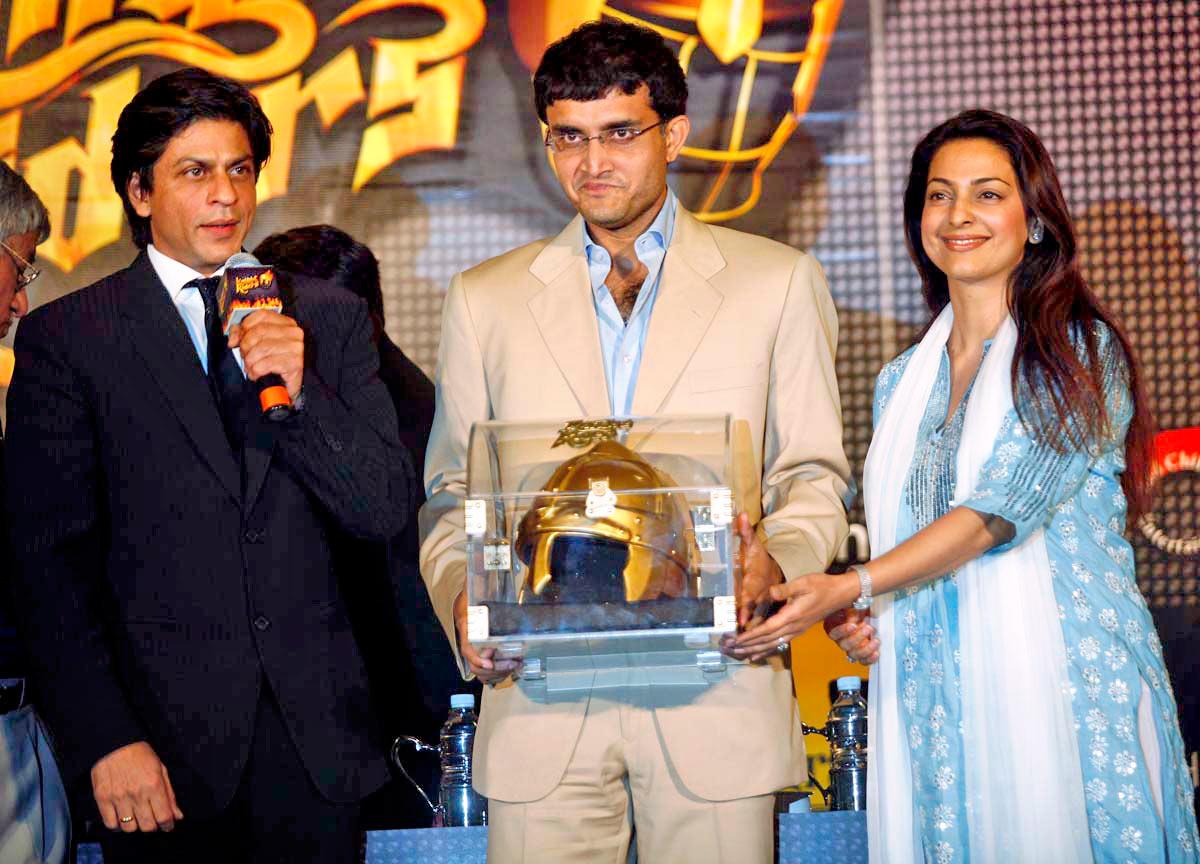 IMAGE: Shah Rukh has had an especially close bond with Juhi Chawla ever since they did their first film together, 1992's Raju Ban Gaya Gentleman. The bond extends to their IPL team, Kolkata Knights Riders, which they unveil here with the team's then captain Sourav Ganguly in 2008.
Juhi stood surety for Aryan Khan when he was jailed for an alleged drug bust.
Photograph: Jayanta Shaw/Reuters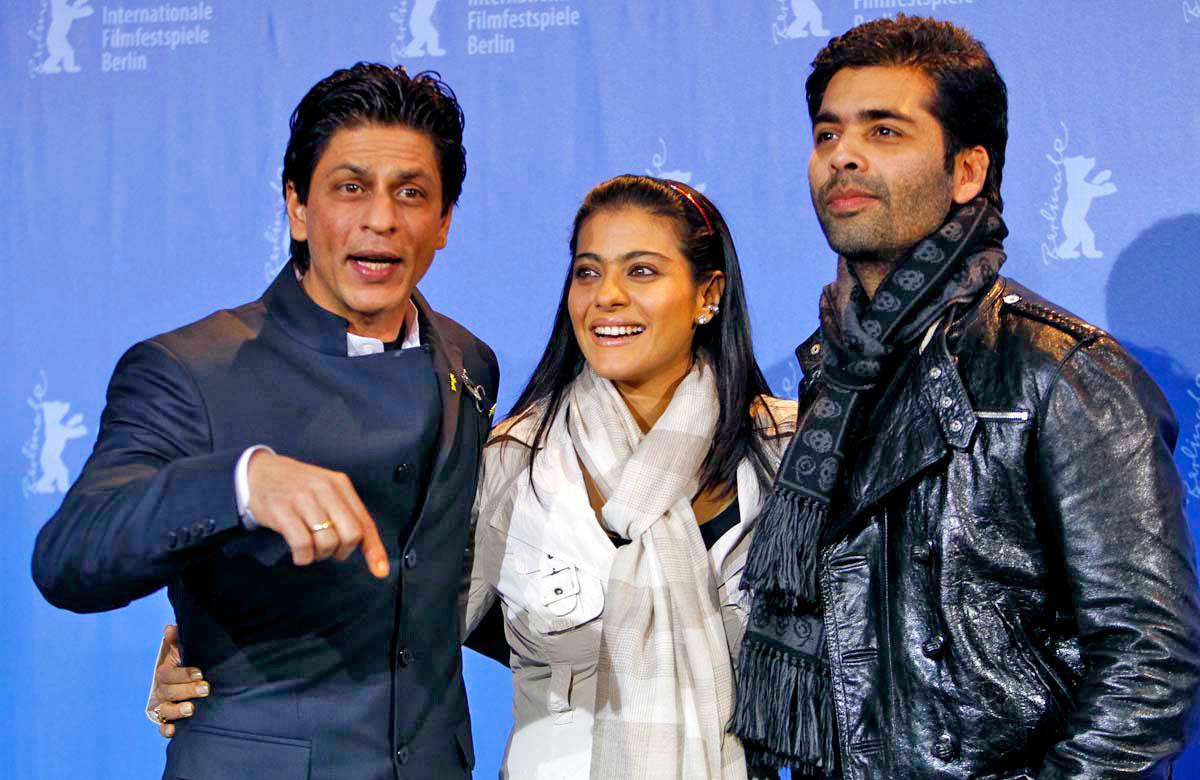 IMAGE: Kajol and SRK promote My Name Is Khan with Director Karan Johar at the Berlinale International Film Festival in 2010.
Photograph: Christian Charisius/Reuters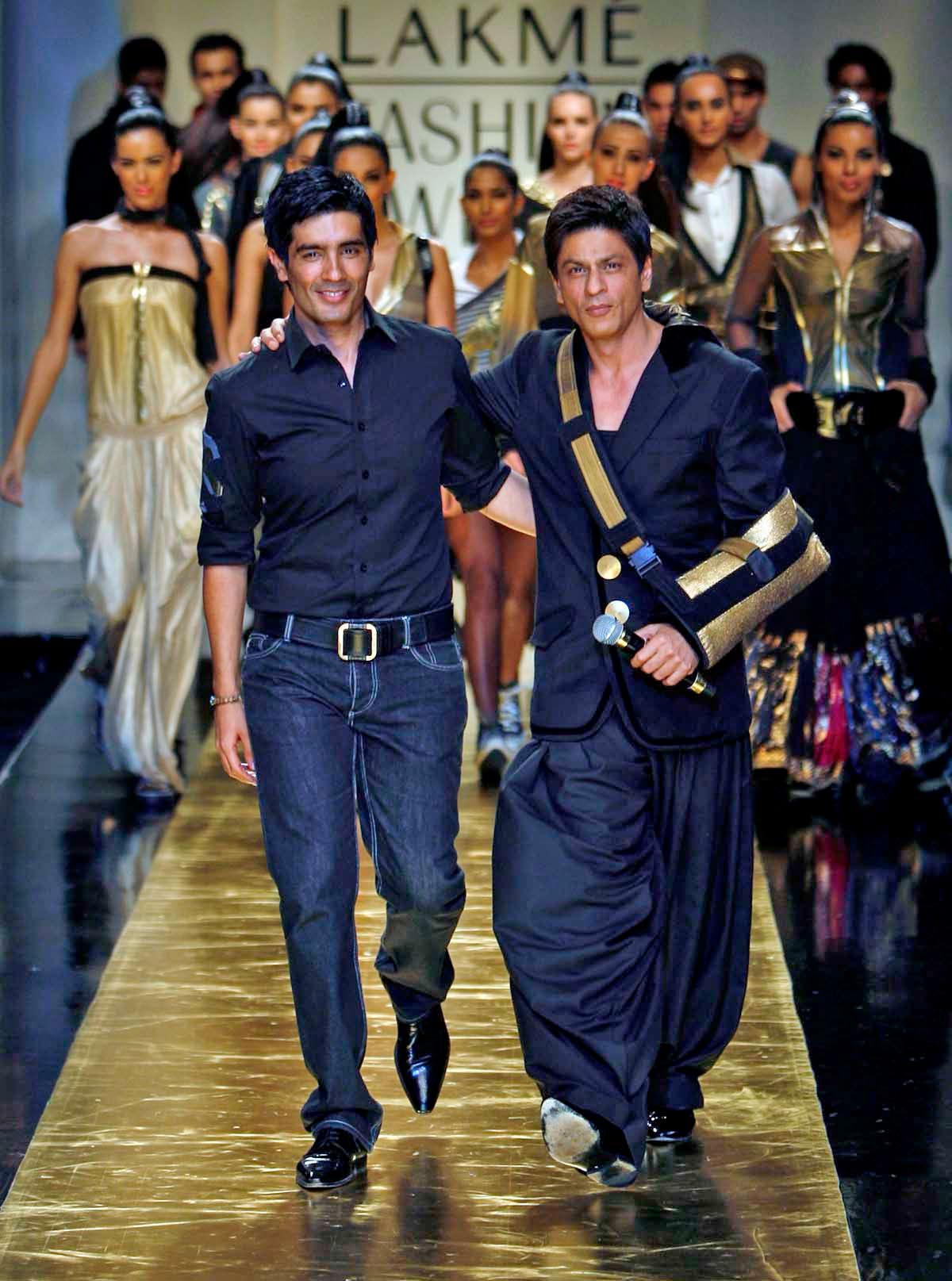 IMAGE: Shah Rukh makes an impression on the ramp. Here, he's with Manish Malhotra at the Lakme Fashion Week in 2009.
Photograph: Punit Paranjpe/Reuters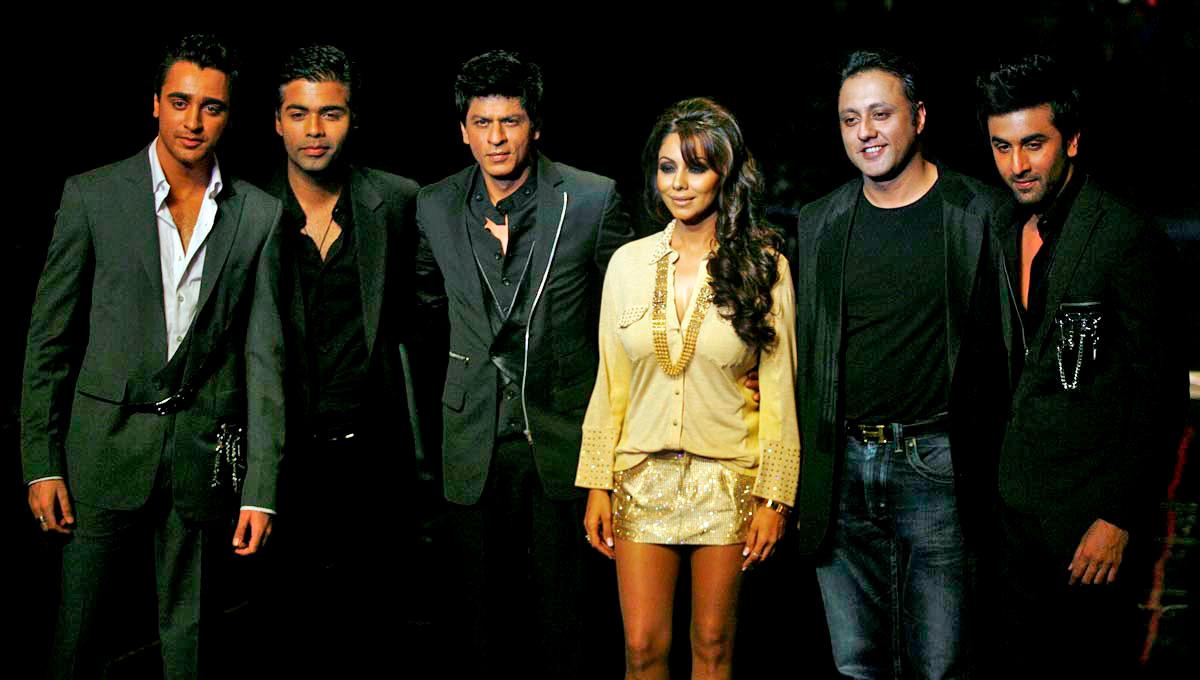 IMAGE: Men in Black: Imran Khan, Karan Johar, Shah Rukh, designer Varun Bahl and Ranbir Kapoor at a fashion show with Gauri Khan in 2009.
Photograph: Punit Paranjpe/Reuters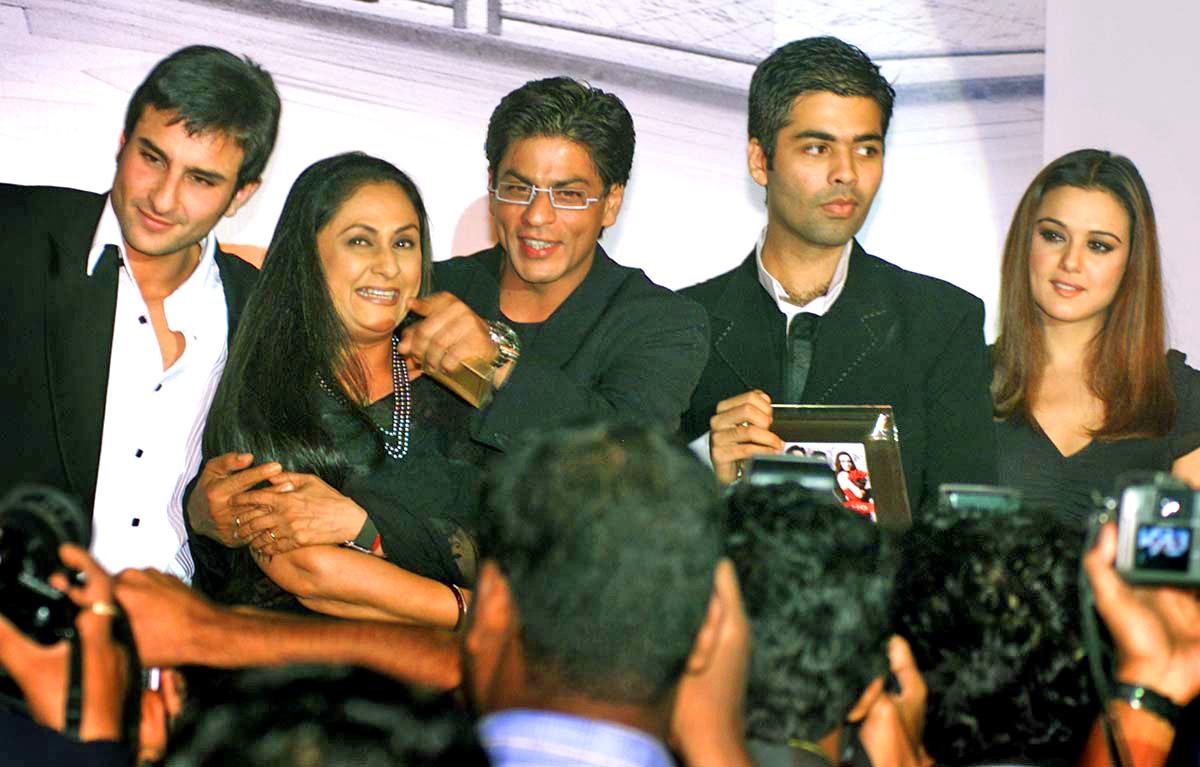 IMAGE: Shah Rukh with his Kal Ho Naa Ho co-stars Saif Ali Khan, Jaya Bachchan and Preity Zinta, along with Producer Karan Johar.
Photograph: Reuters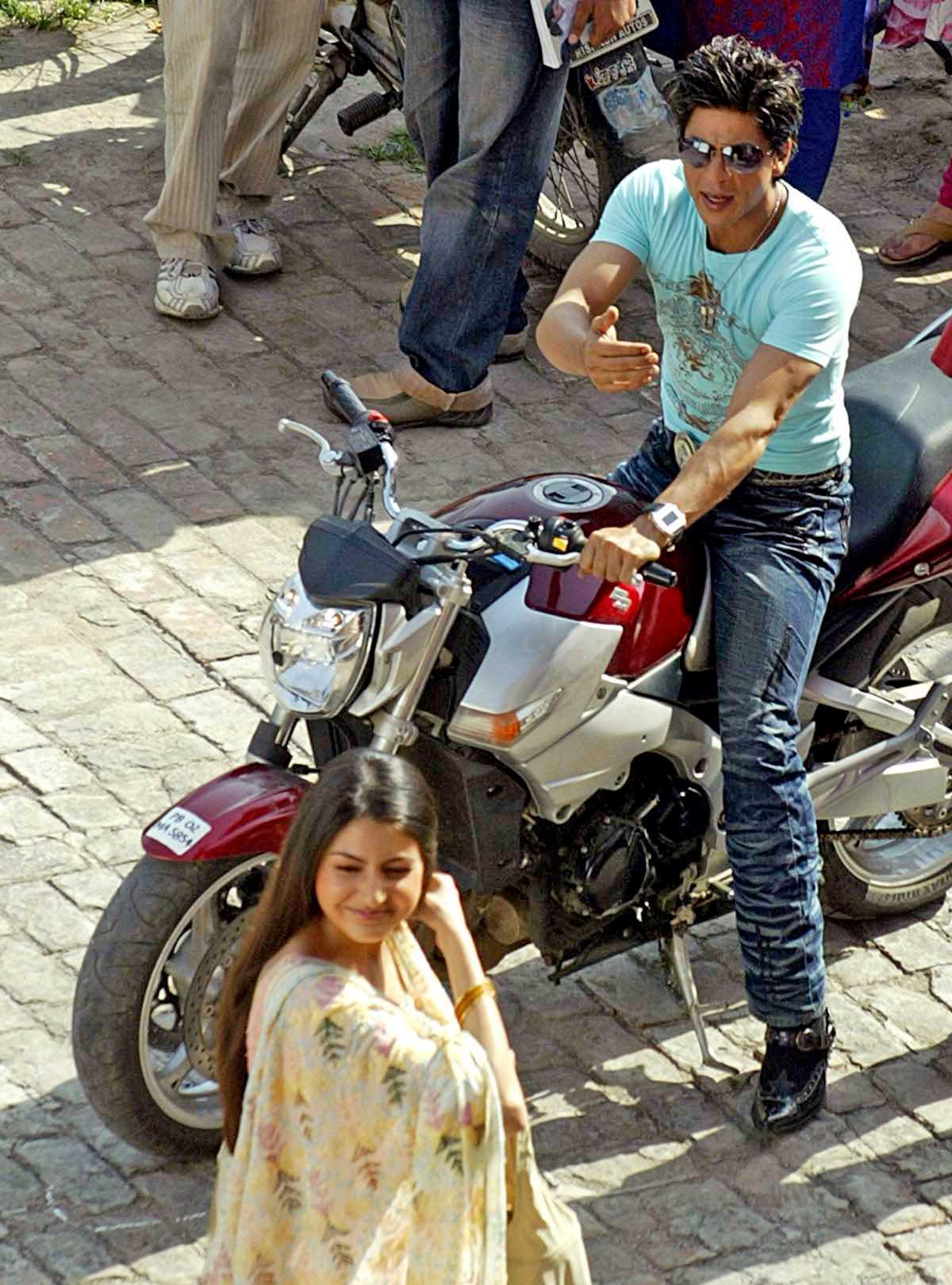 IMAGE: Shah Rukh shoots Rab Ne Bana Di Jodi with Anushka Sharma at a college in Amritsar in 2008.
Photograph: Munish Sharma/Reuters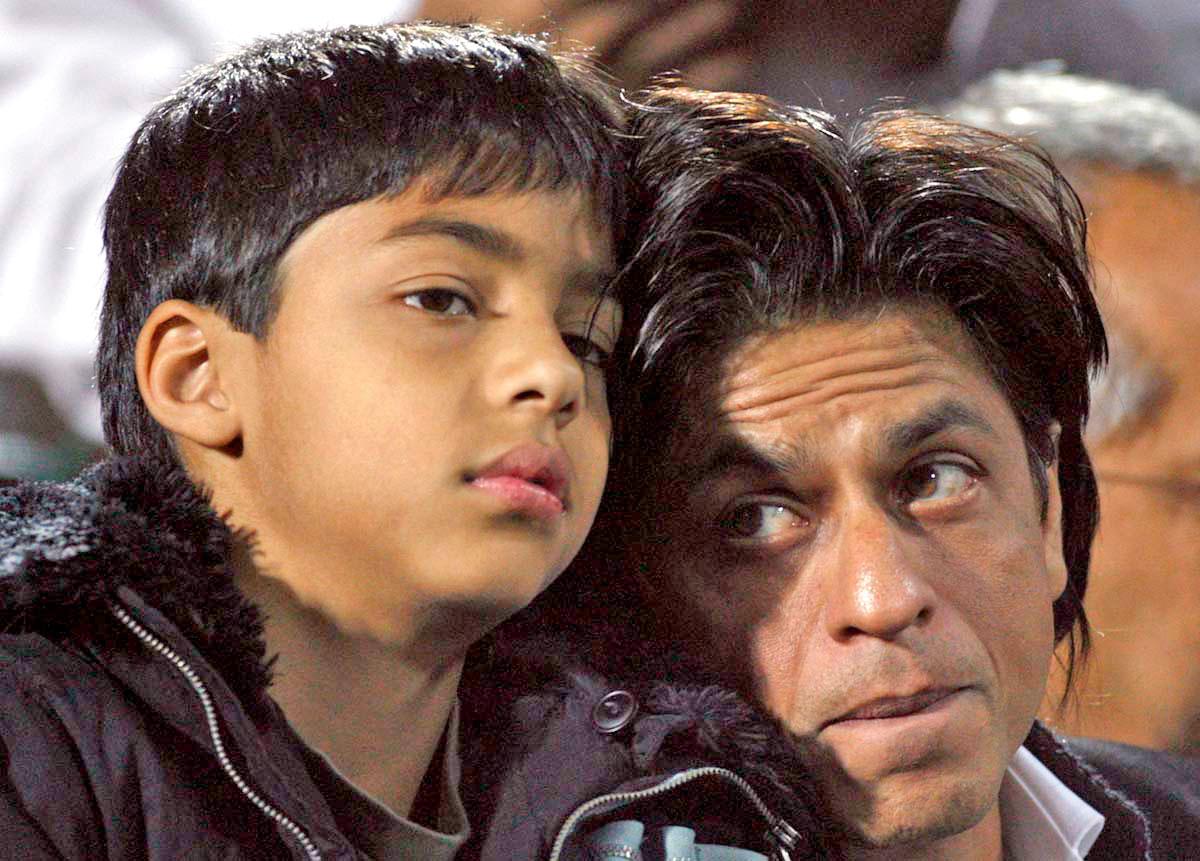 IMAGE: Shah Rukh watches a cricket match with son Aryan in 2007.
Photograph: Adnan Abidi/Reuters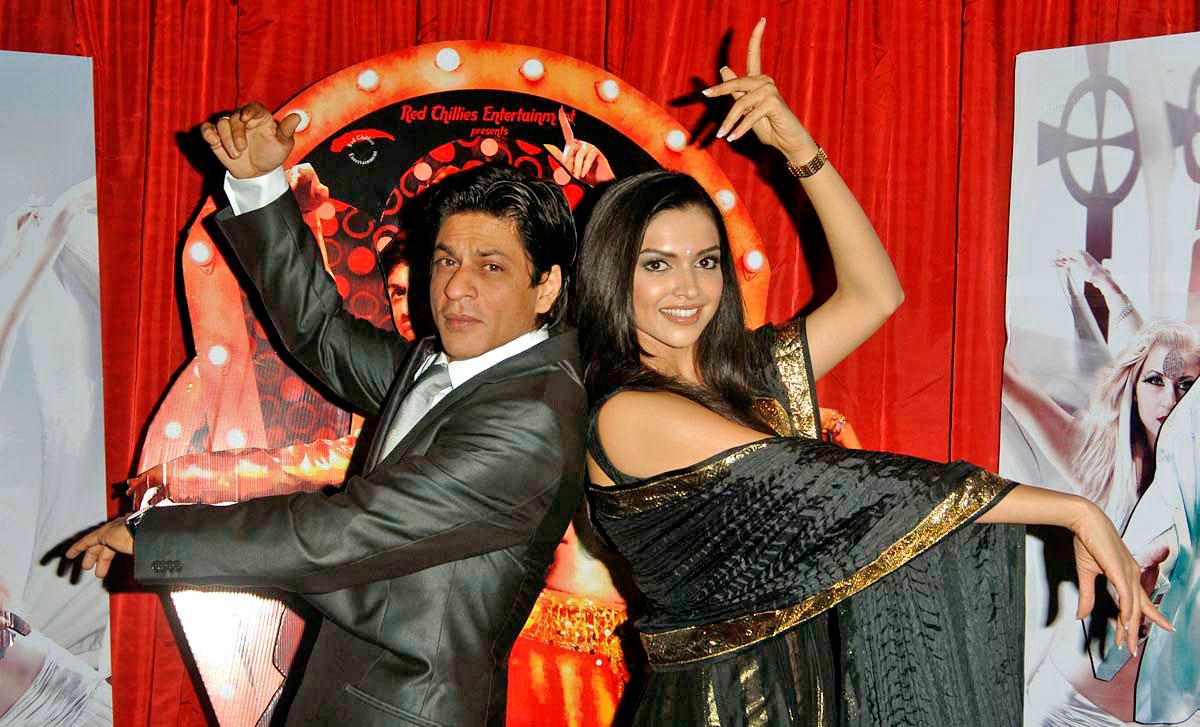 IMAGE: Shah Rukh strikes a pose with Deepika Padukone as they promote Om Shanti Om in London in 2007.
Photograph: Anthony Harvey/Reuters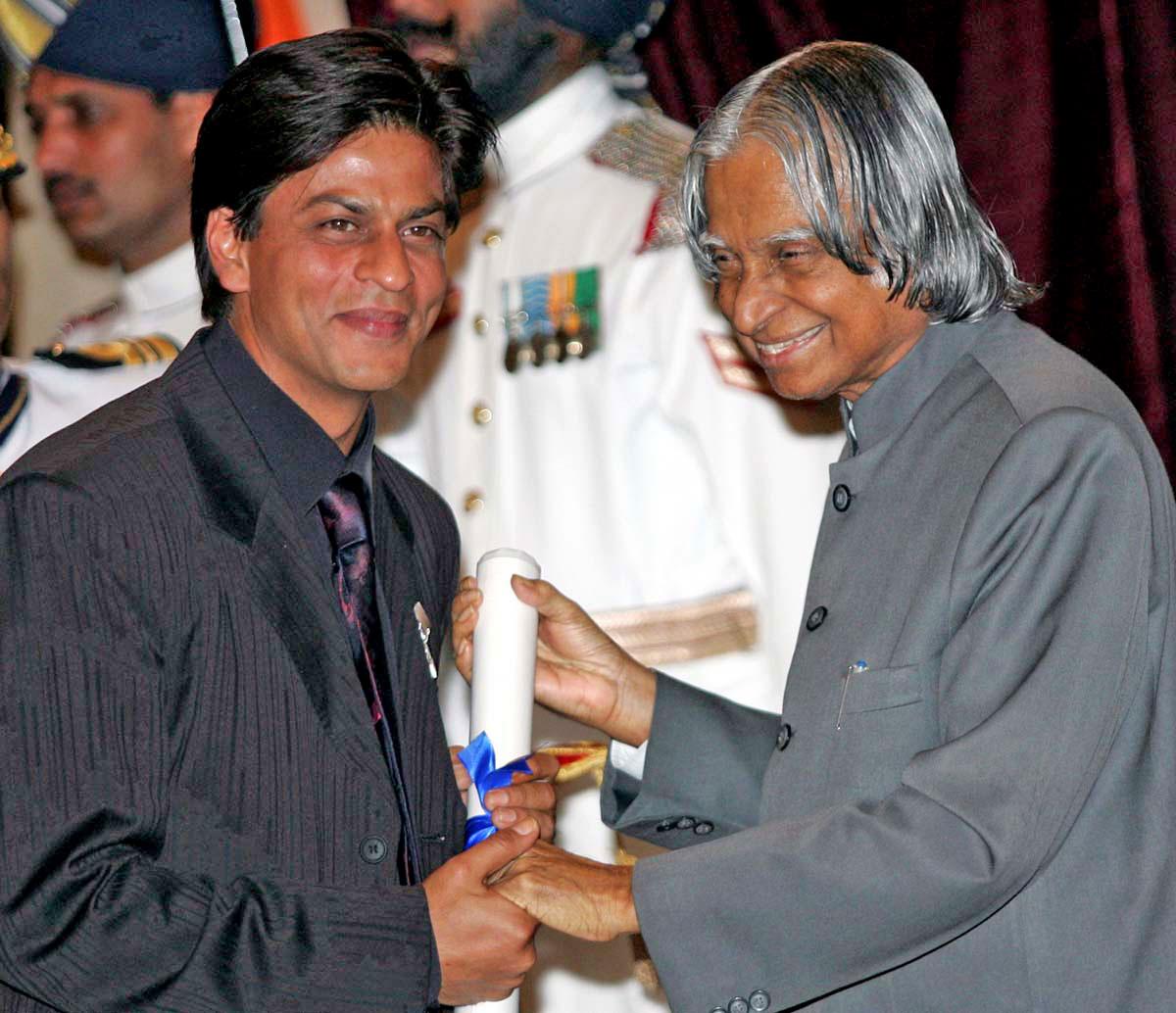 IMAGE: Shah Rukh receives the Padma Shri from President A P J Abdul Kalam in New Delhi in 2005.
Photograph: B Mathur/Reuters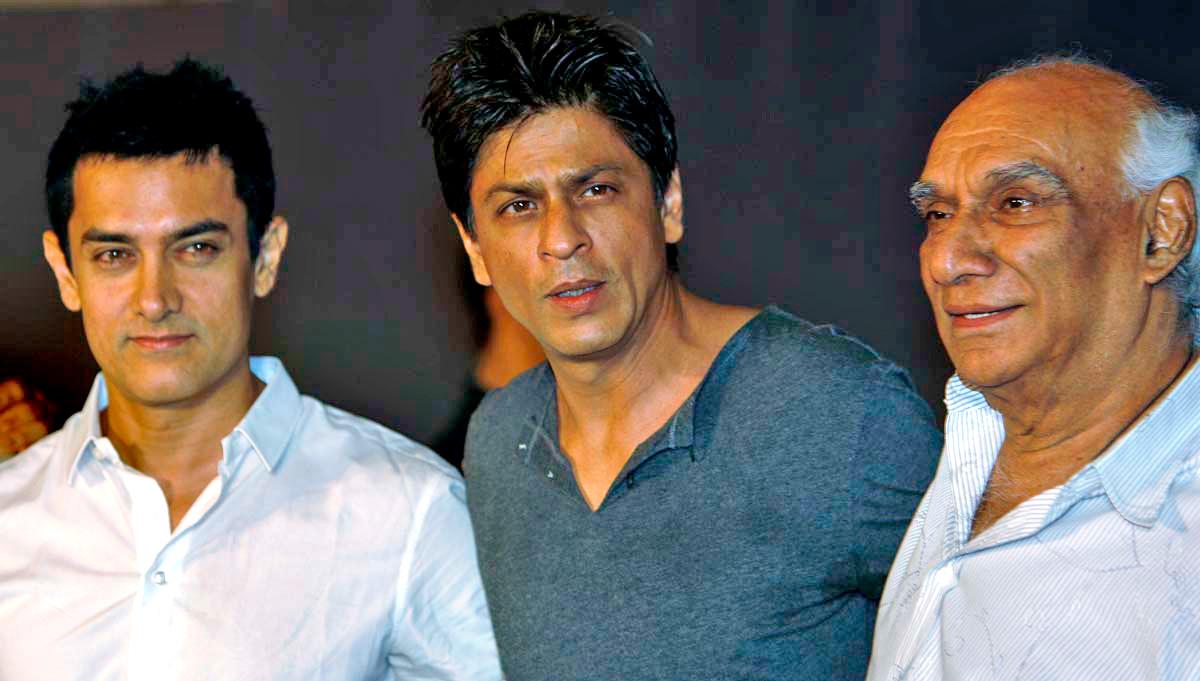 IMAGE: Shah Rukh has always stood up for Bollywood in times of need. Here, he supports Aamir Khan and Yash Chopra when producers threatened to go on strike.
Photograph: Punit Paranjpe/Reuters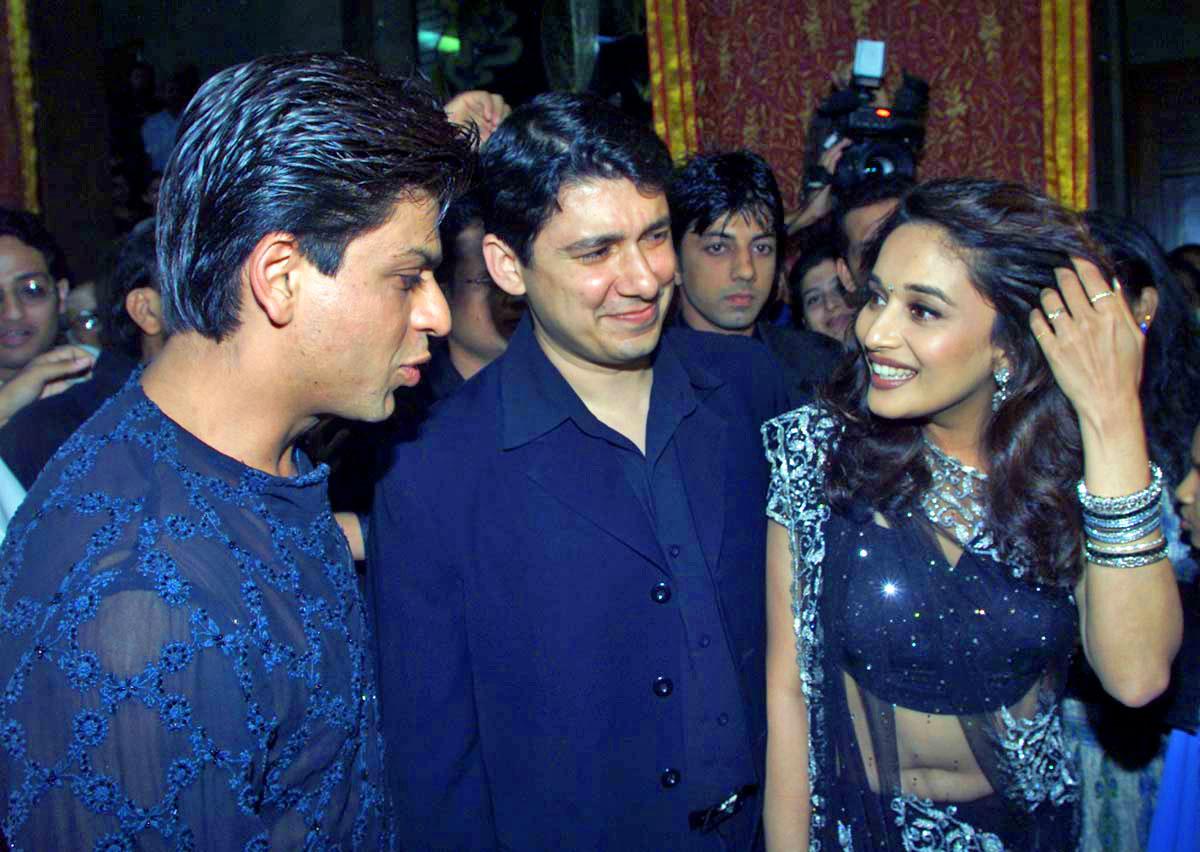 IMAGE: Shah Rukh shares a light moment with Madhuri Dixit Nene and her husband Dr Sriram Nene at Devdas's world premiere in Mumbai in 2002.
Photograph: Roy Madhur/Reuters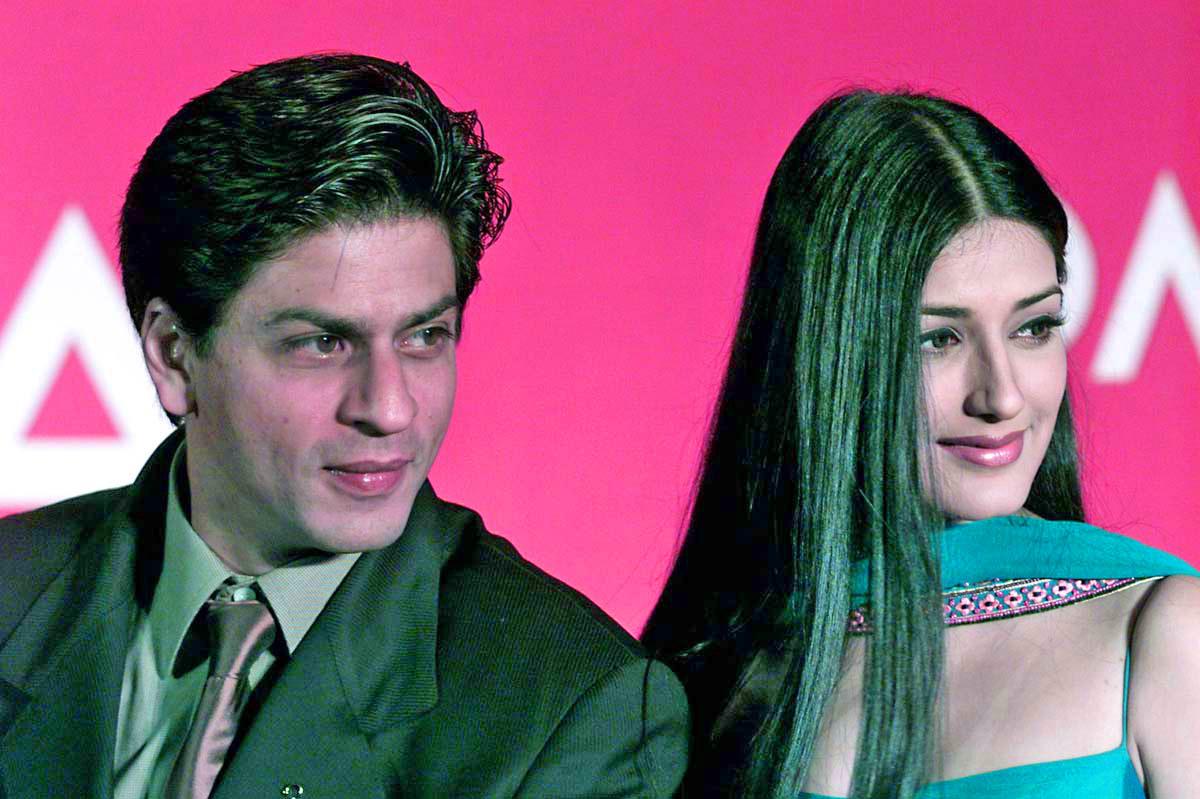 IMAGE: Shah Rukh and his English Babu Desi Mem co-star Sonali Bendre endorse a product together.
Photograph: Pawel Kopczynski/Reuters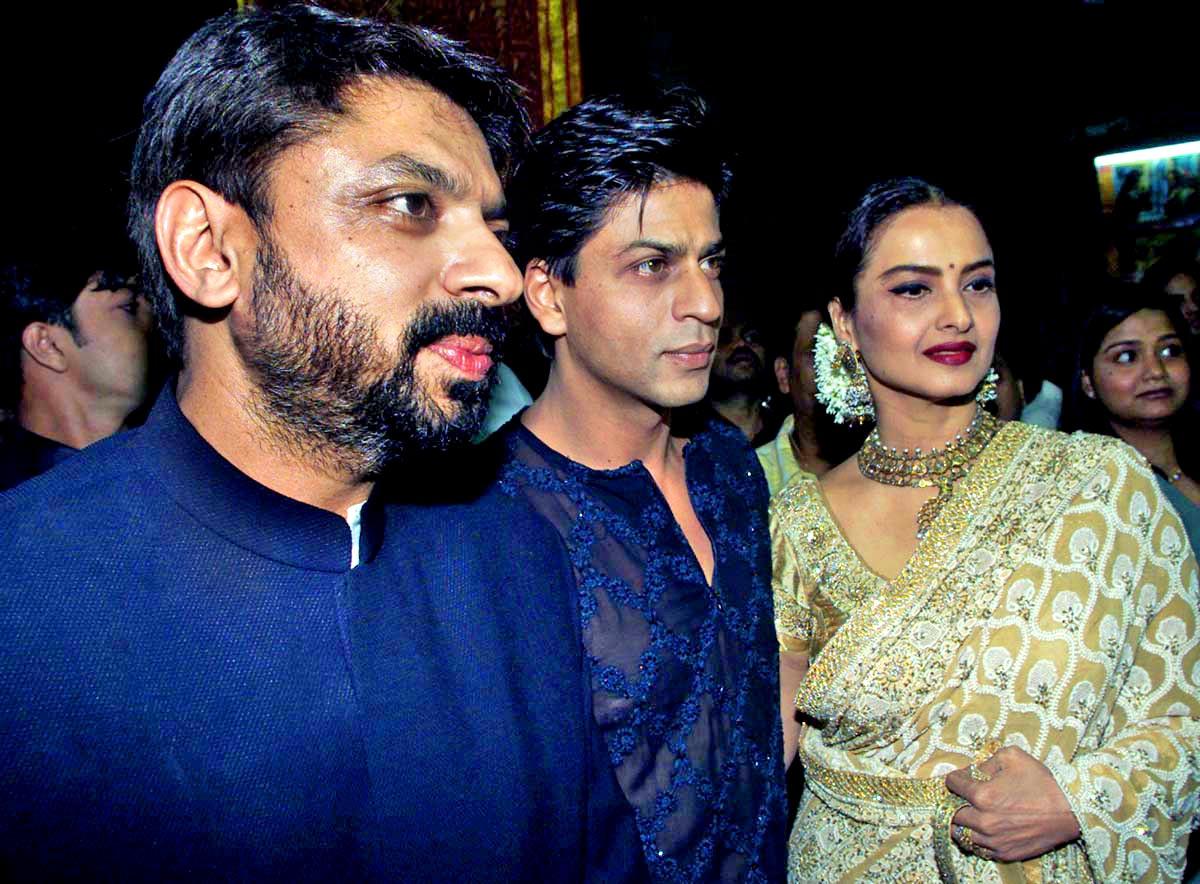 IMAGE: Shah Rukh at the Devdas premiere with its director Sanjay Leela Bhansali and Rekha.
Photograph: Roy Madhur/Reuters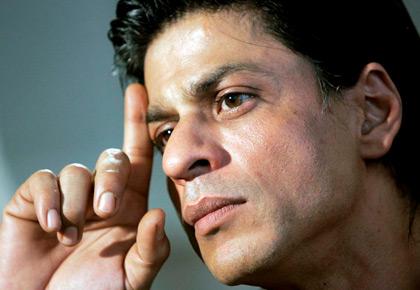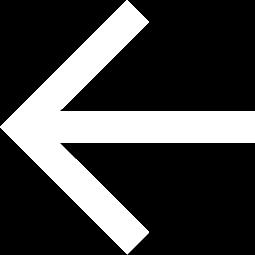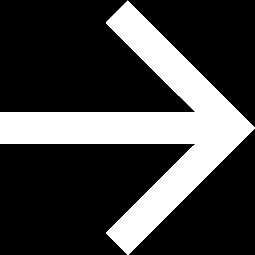 X