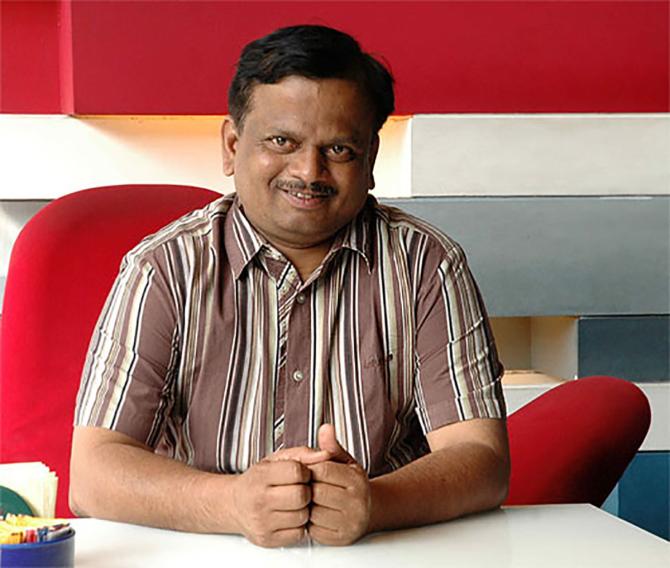 K V Anand, the noted Tamil film director and cinematographer died in Chennai early on Friday morning after a cardiac arrest, sources close to his family said.
"He passed away in a hospital at 3 am due to a cardiac arrest. He was 54 years old," Riaz K Ahmed, a film industry publicist and movie buff said.
Anand began his career as a cinematographer in the Malayalam movie Thenmavin Kombath in 1994.
Following a decade of work as a cinematographer, he made his directorialdebut in the Tamil film Kana Kanden (2005).
Thenmavin Kombathbagged the National Award (Best Cinematography) for Anand.
Kamal Haasan said Anand began his life as a photo journalist and established himself as a distinguished cinematographer-film director due to his relentless efforts and initiatives.
'His passing away is a big loss to the film industry. My condolences,' Kamal Haasan said.
"Anand's colour sense is unique and his camera worked magic on screen. In Sivaji, he made a new attempt to portray Rajinikanth in a different light (in the Oru Koodai Sunlight song) which was a huge hit among Rajini fans," film industry tracker M Bharat Kumar said.
Ko, Ayan, Maatraan, Anegan, Kavan and Kaappan were Anand's popular directorial efforts.