'Even my chemist was shutting down by 8.30 on Thursday nights to catch the telecast.'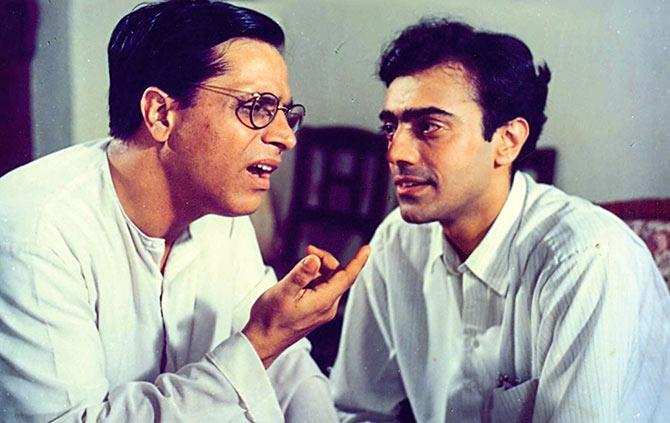 Doordarshan's 1993 serial Byomkesh Bakshi -- based on Saradindu Bandyopadhyay's Bengali novels -- was an instant success.
It made Rajit Kapur something of a star.
Now, it is back on Doordarshan as a part of the package for Indians to enjoy during this prolonged lockdown.
"Byomkesh Bakshi has always been back," Kapur -- seen above, right, with K K Raina -- tells Subhash K Jha.
"Doordarshan has been showing the series every two or three years for the last 25 years. It's only because of the lockdown that this revival has suddenly got focus."
Rajit is glad the series is reaching out to a new audience.
"I guess another generation will watch it now... and many are watching it again."
The actor -- who is known for his performances in Shyam Benegal's films Suraj Ka Satwan Ghoda, The Making Of The Mahatma -- recalls the days when Byomkesh Bakshi was first telecast.
"I was quite surprised by the volume of popularity that Byomkesh Bakshi gained. It was unexpected. So much so that even my chemist was shutting down by 8.30 on Thursday nights to catch the telecast," Rajit remembers.
"I never had that kind of fan mail from across the country. Quite overwhelming," he adds.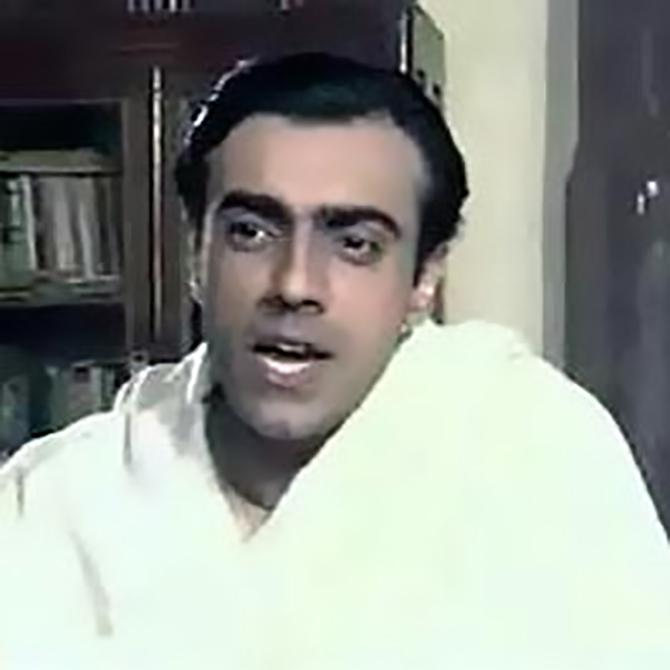 Why did subsequent versions of Byomkesh Bakshi -- including Dibakar Bannerjee's film starring Sushant Singh Rajput as the detective -- never gain popularity?
"I am not sure," he replies. "I guess the simplified storytelling of the original was unbeatable."
Rajit has never been tempted to return to Byomkesh although he did make a "special appearance" as a retired Byomkesh in a series, Tripling Season 2 last year.