Single or committed?
The answer is...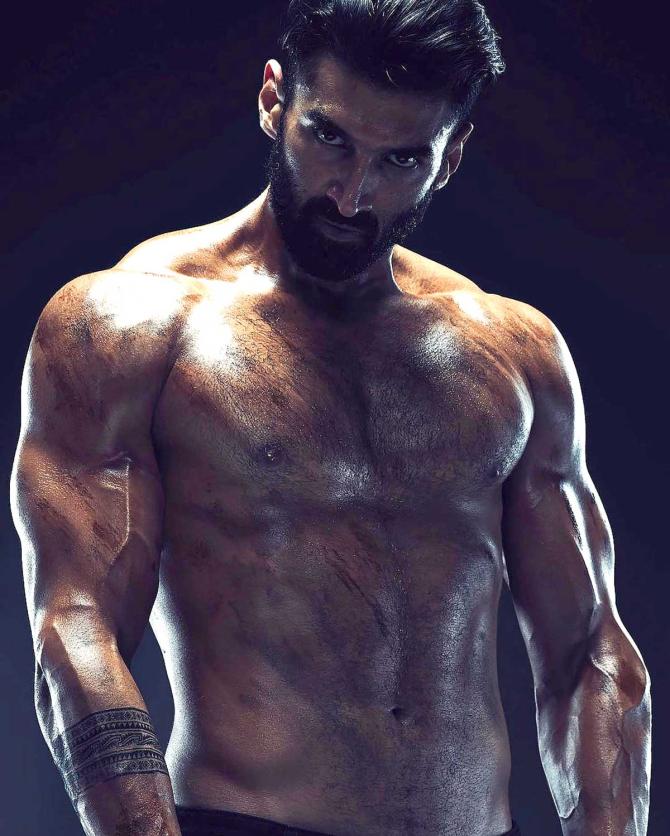 After declaring that he is no girlfriend stealer, Aditya Roy Kapur lets his guard down and gives us a peek into his thoughts.
All this, in the Games Round of Neha Dhupia's chat show, No Filter With Neha.
Read on:
Interviewing or getting interviewed: Interviewing.
Playing the thoughtful artist or playing the macho man: Macho man.
Aashiqui 2 or Malang: Aashiqui 2.
Motor Bikes or Fast Cars: Motor Bikes.
Lockdown or locked up: Locked up is jail, na? So, then I would say lockdown.
Single or committed: Single.
Blocking or Ghosting: Be clear, na. Blocking is at least clear.
Being caught making out in public or peeing in public: Peeing in public will just be wrong for me to choose. It's just a wrong message to give out. So I would take a hit of being caught for making out in public. Though both have happened in life.
Drinking alone or drinking with strangers?: I'd take a chance with a stranger.
Photograph: Kind courtesy Aditya Roy Kapur/Instagram