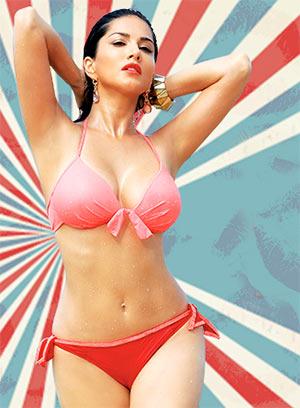 Loads, if we go by these movies!
Sunny Leone will return to the big screen with yet another adult comedy film called Mastizaade.
Censor Board chief Pahlaj Nihalani may have his reservations -- even though he's made such movies -- but this genre always seems to make money at the box office.
We take a look at how money-spinning adult comedies are.
In the picture: Sunny Leone in Mastizaade.
Grand Masti
Box office collection: Rs 102 crore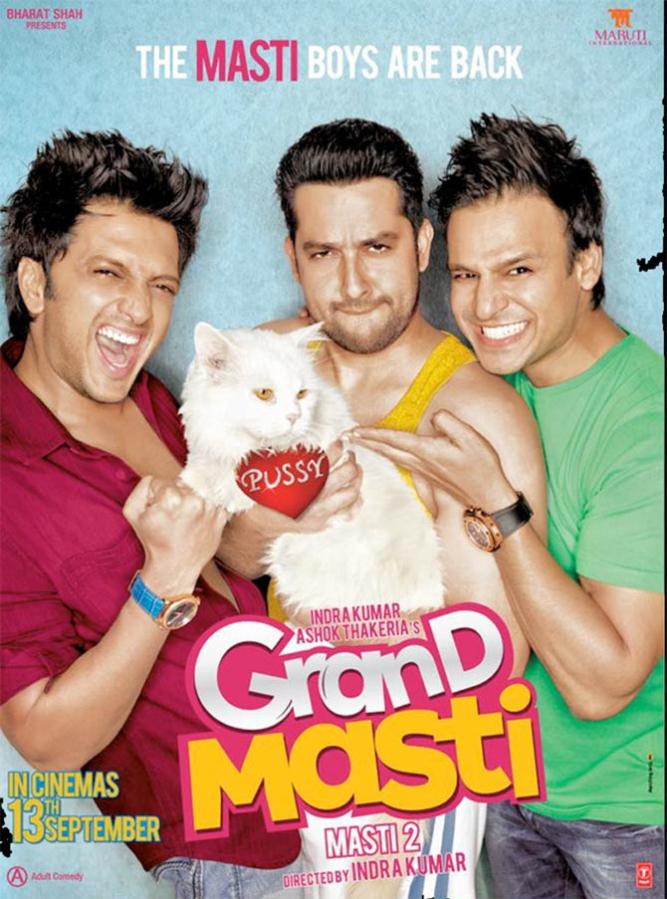 No one, possible barring director-producer Indra Kumar, probably expected Grand Masti to become such a big hit.
The film comfortably surpassed the Rs 50 crore mark and stormed its way into the 100 crore club.
For cast members Riteish Deshmukh, Vivek Oberoi and Aftab Shivdasani, the film with outrageously below-the-belt comedy was a major unexpected success.
Delhi Belly
Box office collection: Rs 52 crore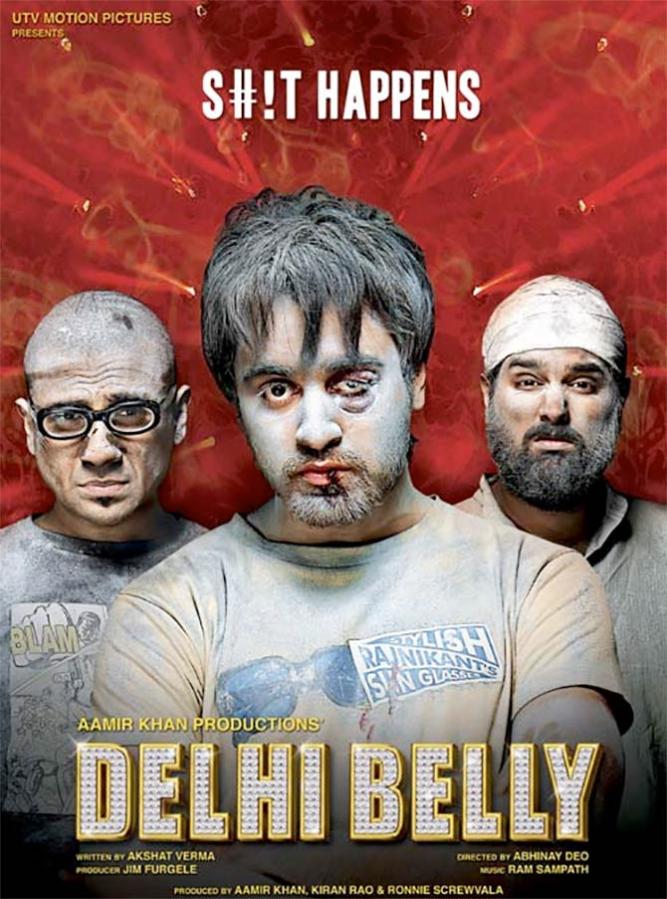 Such was the adult content of this Imran Khan, Vir Das and Kunal Roy Kapur starrer, that producer Aamir Khan had to design its entire promotion around the warning that under-18 folks should away from it.
The film was a no-holds-barred affair -- from its overall content, visuals, language and innuendos.
Its double meaning song Bhaag DK Bose turned out to be a chartbuster and is popular till date.
Kya Super Kool Hain Hum
Box office collection: Rs 46 crore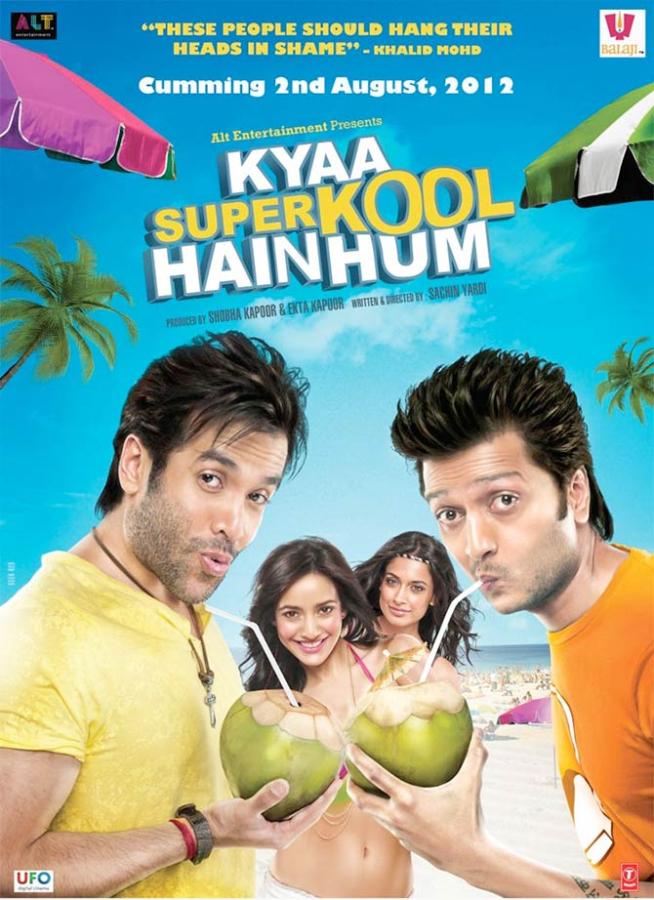 Riteish Deshmukh has made a career out of adult comedies.
With Kya Super Kool Hain Hum, he crossed further boundaries and let his hair (and pants) down.
The audience did not mind, and Tusshar Kapoor joined the show as well.
With Anupam Kher getting his usual antics into play, the film also gained from a couple of chartbusters. Remember Dil Garden Garden?
Masti
Box office collection: Rs 21 crore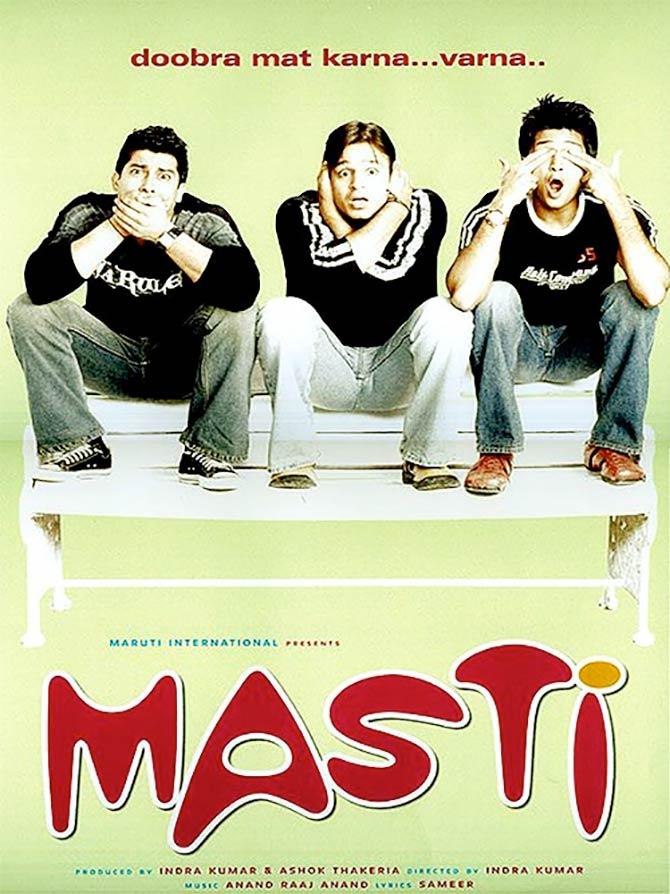 It all started with Masti.
None of the films belonging to this genre had ever worked before Indra Kumar's Masti.
He showed terrific conviction and alongside him, Riteish Deshmukh, Vivek Oberoi and Aftab Shivdasani let go of their inhibitions as well.
The result? A hit that shocked the audience and then some more.
Hunterrr
Box office collection: Rs 17 crore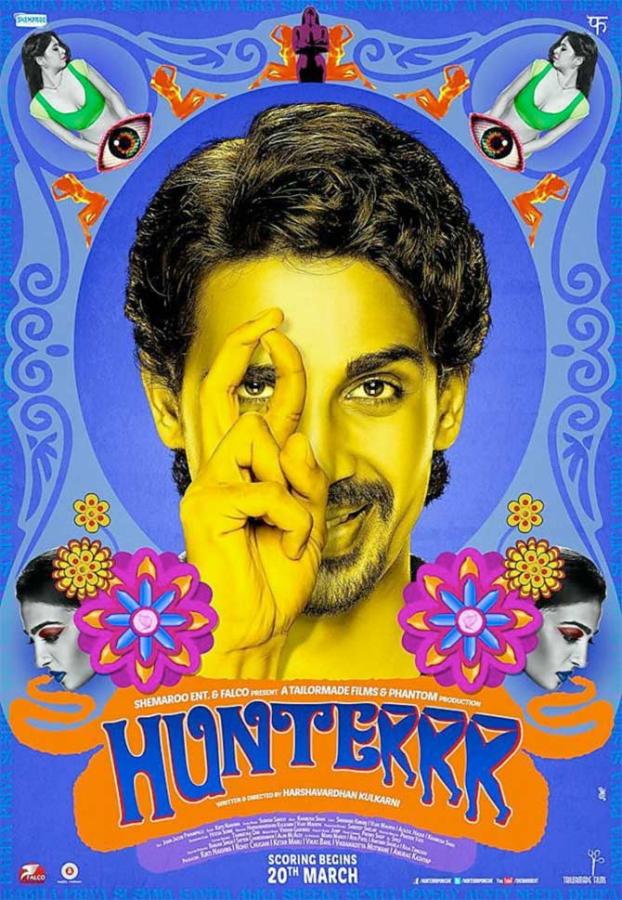 One of the film's posters showed a banana being peeled off, and that pretty much conveyed the kind of entertainment the film had in store.
The makers found an unusual choice for the central protagonist in Gulshan Devaiah.
A quintessential sex comedy, which was made in a realistic space instead of a make believe environment, the film did risk stepping on the other side of the thin line at many points.
Kya Kool Hain Hum
Box office collection: Rs 15 crore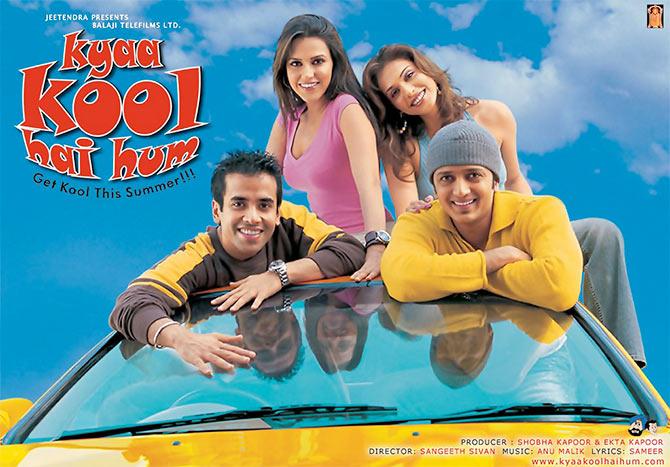 A year after Masti became a success, producer Ekta Kapoor unleashed her own brand of adult humour with Kya Kool Hain Hum.
Riteish Deshmukh was an old hand by now, but it was a whole new world for Tusshar Kapoor, and he didn't mind the dirty talk.
A film aimed at the youngsters, it worked big time.
Kuch Kuch Locha Hai
Box office collection: Rs 3.25 crore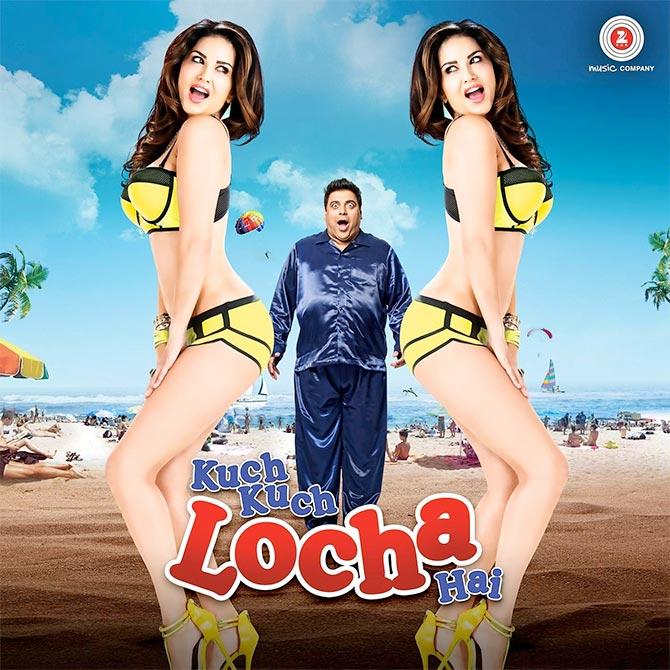 When Sunny Leone was roped in for the adult comedy Kuch Kuch Locha Hai, it seemed that nothing could go wrong.
After all, the film's theme was also relevant -- a middle aged man (played by Ram Kapoor) was lusting for a sexy actress (played by Sunny Leone). But the execution was so bad, the audience preferred to look the other way.
Yeh Kya Ho Raha Hai
Box office collection: Rs 3 crore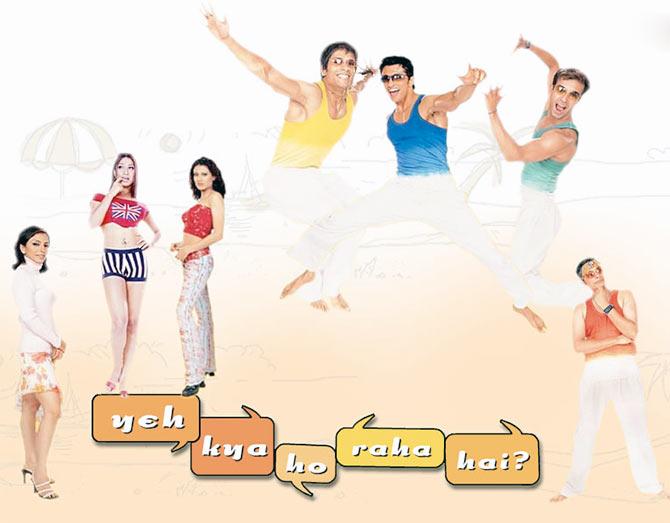 One of the first adult comedies to hit the screens, Yeh Kya Ho Raha Hai is remembered and discussed for this very reason.
But that's it.
The American Pie inspired film featured a bunch of youngsters, and offered a few steamy scenes, dirty talk and a boring narrative. Director Hansal Mehta moved on to making hard-hitting films like Shahid and Aligarh.
Mixed Doubles
Box office collection: Rs 1.5 crore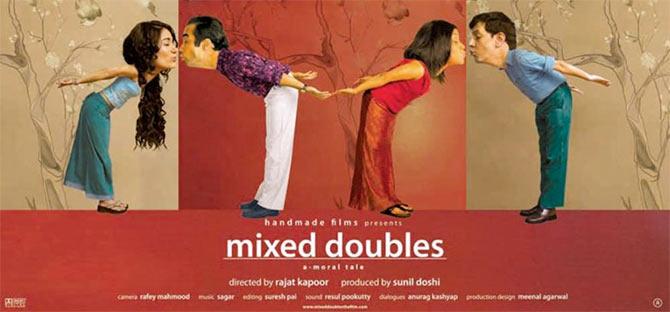 A cheeky tale on wife swapping, Mixed Doubles came without a noise and went quietly too.
Since the film was set in a realistic zone, things were comparatively toned down. In fact, one would have expected more humour in this Ranvir Shorey, Rajat Kapoor and Konkona Sen Sharma starrer but the treatment was rather dramatic.
Straight
Box office collection: Rs 1 crore
Chances are, you wouldn't have heard of this one.
Starring Vinay Pathak and Gul Panag, Straight was about a man wondering about his sexual orientation. The film brought on some chuckles but was largely very dramatic.