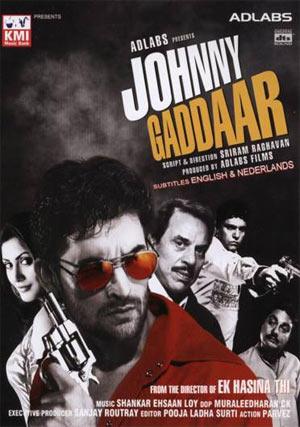 Sriram Raghavan's Johnny Gaddaar, which released in 2007, received good reviews. It marked the debut of Neil Nitin Mukesh, and brought back Dharmendra on screen.

The film will now be made in Telugu by a new production house, Kubera Cinemas, and is directed by Lakshmikanth Chenna (director of Hyderabad Nawabs and Ninna Nedu Repu). The shoot of this yet-untitled remake is already under way.

Asked why he chose to produce a remake of Johnny Gaddaar as his maiden film in Telugu, Deepak Baldev of Kubera Cinemas said: "Keeping new trends in cinema in mind I chose a subject that would attract the present generation and not just make a regular movie with three fights. So, we bought the official rights of Johnny Gaddaar from Reliance Entertainment."

As far as the casting goes, newcomer Krishi Arimanda will play Neil's role, Sai Kumar will play Dharmendra's role and Gracy Singh will play Sai Kumar's wife.
Brahmaji, Ashish Vidyarthi, Subbaraju, Lekha Washington, Roja, Ruby Parihar and Ravi Babu are part of the cast.

Jawahar Reddy is the director of photography, Varma is the art director and Lokesh is the editor. Agastey composes music and Solomen (who is also doing Eega, Bezawada) handles the stunts.

On hearing about the remake, Sriram Raghavan, the director of Johnny Gaddaar, says, "I am happy, curious and looking forward to seeing what the interpretation will be like. I hope whatever small flaws there are in the film will be corrected in the remake."

Shooting began more than a month ago in Ghatkesar (close to Hyderabad) and Hyderabad. The film will be also be shot in Vijayawada and Bengaluru. For the famous train sequence, a new train is likely to be designed in Ramoji Film City, according to the producer.

This untitled film is slated for release in January.