'I work for almost 16 hours, which includes travelling, having breakfast and dinner in my car because I need to go home and sleep for six hours.'
'I never got to meet my family, friends, watch a film or go to the gym.'
'I will never do a show again, where the shooting place is far from the city limits.'
Ruslaan Mumtaz is relieved, as well as disappointed, about his new show Balika Vadhu wrapping up.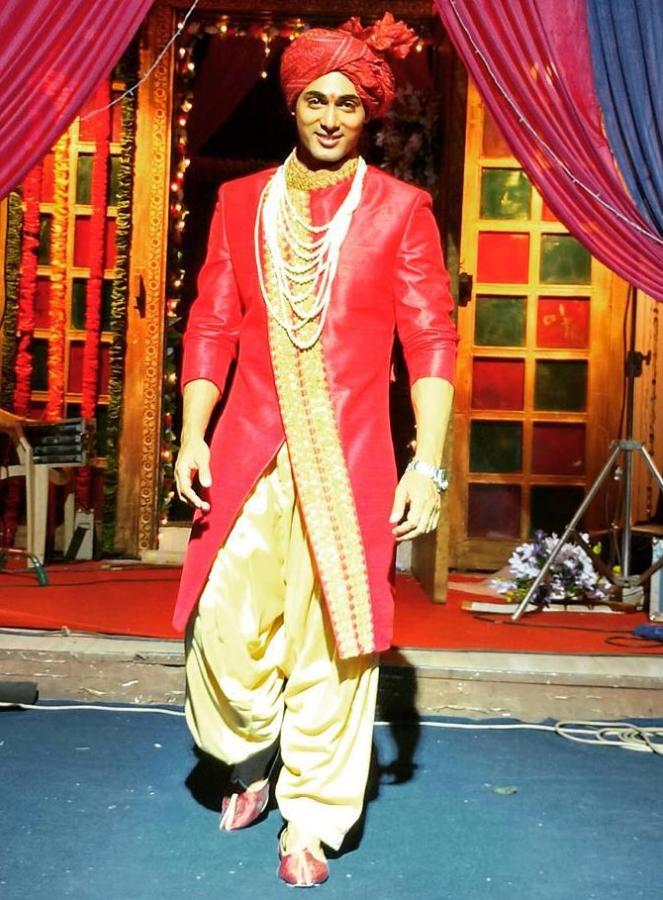 IMAGE: Ruslaan Mumtaz in Balika Vadhu. Photograph: Ruslaan Mumtaz/Instagram
After eight years of ruling the TRP charts, television serial Balika Vadhu will go off the air on July 31.
A change in the serial's timing, cast replacements and generation jumps reportedly killed the ratings, leading to its wrap-up.
Balika Vadhu dealt with social issues like child marriage, widow remarriage, adult education and female foeticide. It entered the Limca Book of Records in May for being India's longest running television show after completing 2,000 episodes.
The serial started with Anandi and Jagdish, who got married to each other when they were children.
After a generation leap, the show traced the life of Nimboli aka Nandini, Anandi's daughter.
Recently, the serial got a new cast -- Mahi Vij and Ruslaan Mumtaz -- played the grown-up kids.
Ruslaan Mumtaz, who will stop shooting for the show on July 25, tells Rediff.com contributor Rajul Hegde what the show means to him.
When were you informed that Balika Vadhu was going off air?
We had been hearing rumours about the show going off air for some time, so we checked with the production house. But they denied it.
They told us they would let us know two months in advance if they were planning to end it. But they informed us only at the beginning of this month.
Are you disappointed that the show ended within three months of your entry?
When I signed up, I expected to work for at least two years. The show going off air is definitely disappointing.
These three months were not easy for me. The sets are in Naigaon (on the outskirts of Mumbai), a two-hour drive from my place in Juhu (in the western suburb of Mumbai).
I work for almost 16 hours, which includes travelling, having breakfast and dinner in my car because I need to go home and sleep for six hours.
I never got to meet my family, friends, watch a film or go to the gym.
I sacrificed a lot for my career, which I think was not needed because there should be a balance between work and personal life. It's not healthy either.
In that sense, I need a break and it's a big relief that the show is going off air.
I will never do a show again, where the shooting place is far from the city limits.
You said you need a break. Are you going on holiday?
Yes, after we wrap up, I am going for a 15-day holiday to Italy.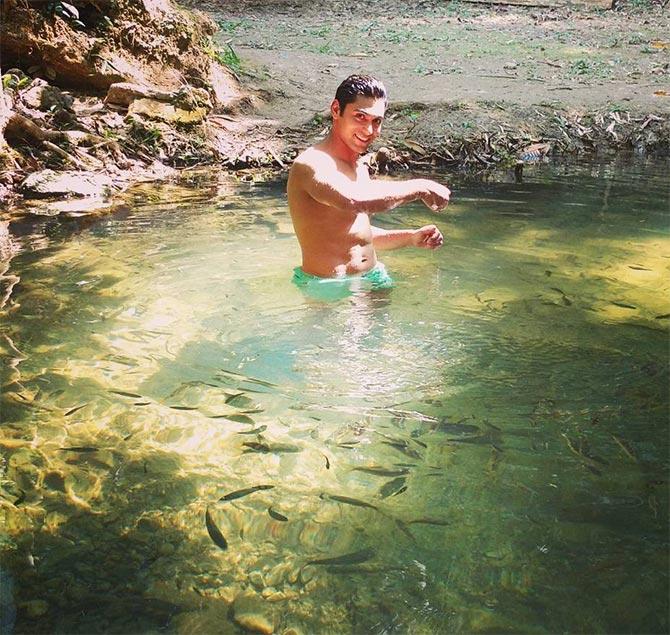 IMAGE: Ruslaan Mumtaz. Photograph: Ruslaan Mumtaz/Instagram
Aren't you sad that after the generation leap, the new characters couldn't hold on to the audience as before?
The new age of Balika Vadhu wasn't accepted by the audience. The old concept worked and that's why the show was successful.
The concept makes a show a hit or a flop, not the actors.
What I have gathered is that Balika Vadhu had a certain TRP and the channel was trying to increase the TRP with the new age concept. Instead of increasing, it reduced. So they thought it's not worth running the show any more.


IMAGE: Ruslaan Mumtaz and Mahi Vij. Photograph: Ruslaan Mumtaz/Instagram
What was it like working with co-star Mahi Vij?
Mahi is one of the most entertaining and funny girls I have met.
I hope I meet people who are as loving and caring as the Balika Vadhu team in future.
Have you got any new offers?
There have been a few inquiries but there is no time to meet anyone till I finish shooting.

I am open to any kind of work. I just hope I get work within the city limits. I want to do quality work, irrespective of the medium, and earn money.