'I was like a child in Disneyland! There was Irrfan Khan, Dulquer Salmaan...' Mithila Palkar confesses to Rediff.com's Patcy N.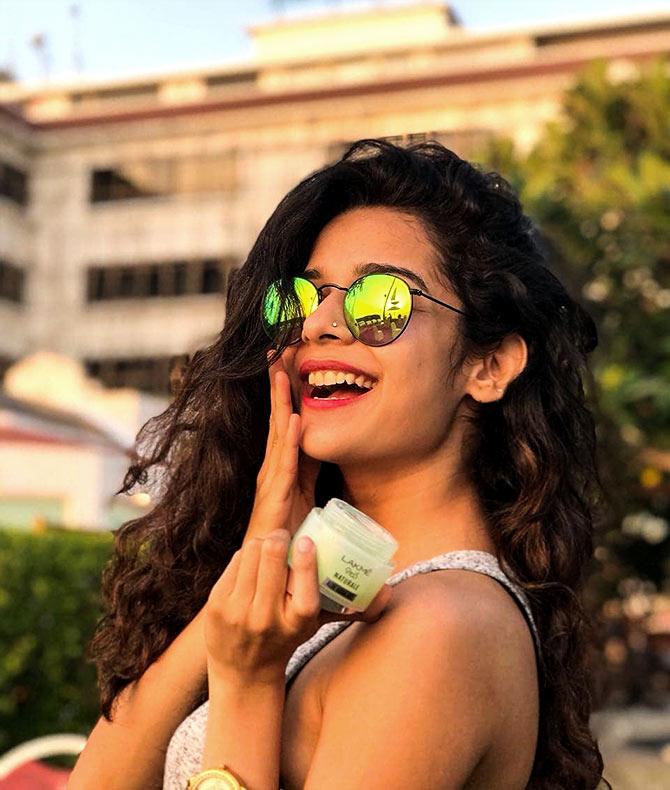 Mithila Palkar became an overnight sensation in 2016, when she sang Hi Chaal Turu Turu, a capella, making music from a cup!
It was her take on Anna Kendrick's Cup Song from Pitch Perfect.
After Mithila uploaded the song on YouTube, it went viral and got more than 3 million views.
Its success landed her a Marathi film, Muramba in 2017.
Though she had played a small role as Imran Khan's sister in 2015's Katti Batti, Mithila will be seen in her first leading role in Akarsh Khurana's Karwaan, co-starring Irrfan and Dulquer Salaam.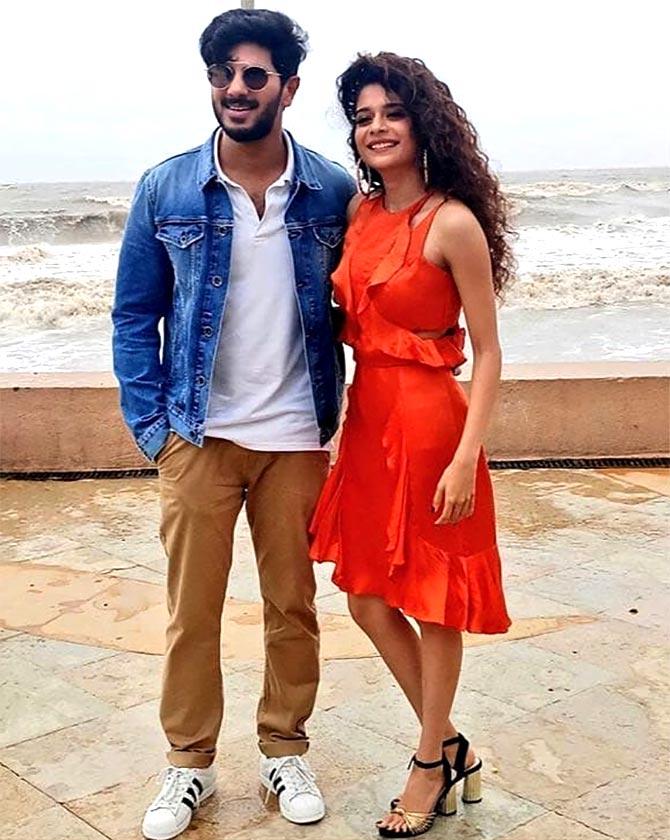 She has been giving interviews since the morning and she is clearly tired.
Her character in Karwaan is a 19 year old named Tanya. "It's the youngest character I have played so far," she says, immediately adding, "Of course, I have played such few characters I can count them on my finger tips. Acting is very new for me."
She describes Tanya as "feisty" and "confident".
"Her approach to life is very practical. She is unapologetic, with a take-it-or-leave-it attitude. Log kya kahenge? is very below her," Mithila says.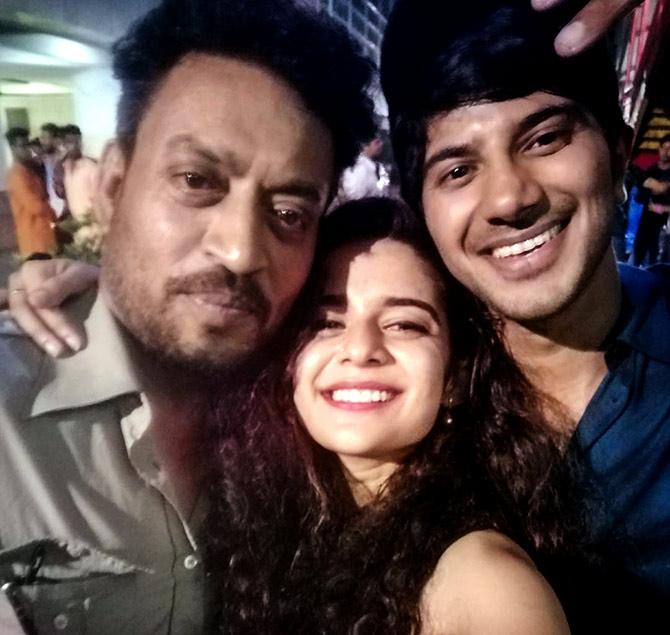 "I knew I wanted to be an actor," she explains, "but didn't know how to go about it. That's why my ambition, initially, was not to play a lead role in a Bollywood film."
"I wanted to act and do good work with good people. I wanted to be a part of good content. That was my only ambition. So I made the most of the opportunities that came to me," she says.
And that's how she created the YouTube video.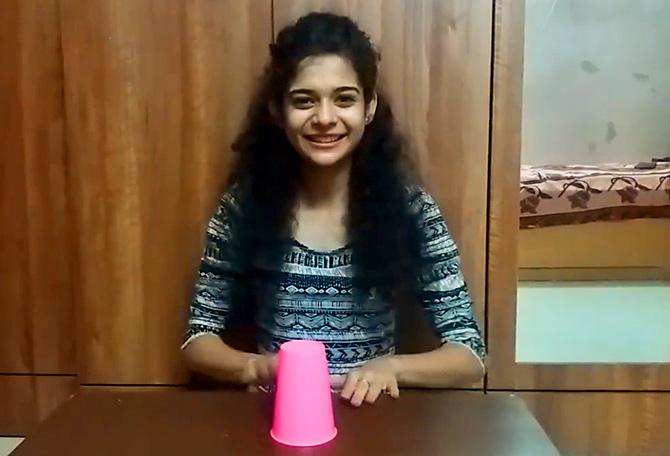 "It was completely surreal. I didn't expect it to go viral," she says.
Mithila recalls the day she uploaded the video.
"I put it up on March 11, 9 pm. Then, my phone started hanging, as everybody started sharing it and tagging me. I did not realise what was happening. The next morning, my page went from 5,000 hits to 45,000 hits. Journalists started calling up to interview me!" she exclaims.
"I look at the Internet as an opportunity. I think you should do your stuff and if you want to showcase it, it's a great platform. What people like and don't like is not in your control, so just have fun with it."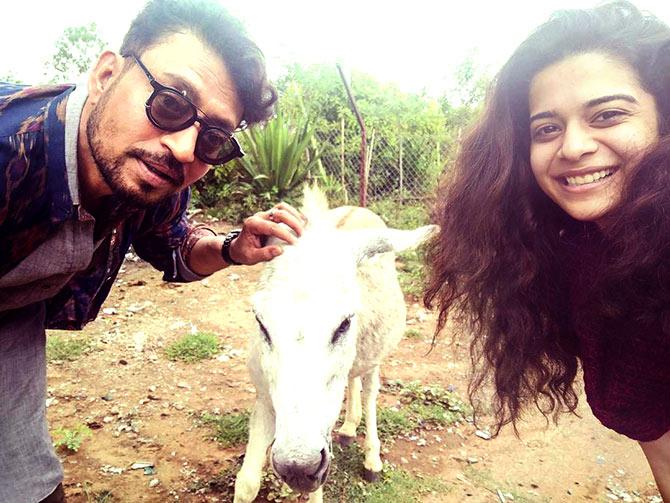 Mithila had fun making Karwaan.
"Dulquer Salmaan is fantastic! He is effortless. I was in awe of Irrfan sir. I was a little intimidated as well, not because he is intimidating... but it comes from a place of respect. I was really worried about working with him because he is Irrfan Khan! I'm a fan of both of them," she says.
"With Dulquer, we became friends first, before becoming co-actors or a fan, because we met before the shoot started. We used to meet up for readings with our director. I have watched a lot of his films after we started working together, so I became his fan later."
"Knowing him as a person first helped a lot -- if I was intimidated by both of them, I would be crying on the sets! I am glad I became DQ's friend first and co-actor later," she says.
Both Irrfan and Dulquer are seasoned actors. Did that put any pressure on her?
"I don't take too much pressure," she says promptly. "I look at it as a learning experience, and it was a very enriching one at that. It was scary working with Irrfan Khan and Dulquer Salmaan, but they eased me into it."
"The minute we were on set, it (the pressure) was all gone."
In Karwaan, the lead actors are forced to go on a road trip.
Was the shooting tough?
"It was my first experience, and I was like a child in Disneyland! There was Irrfan Khan, Dulquer Salmaan, and Akarsh, a friend and fantastic director. I enjoyed working with all of them," she says.
Dulquer is hugely popular in Kerala, so how did the Kerala shoot go?
"It was challenging," she says. "Everybody knew he was shooting there, so we constantly had people coming to just see him."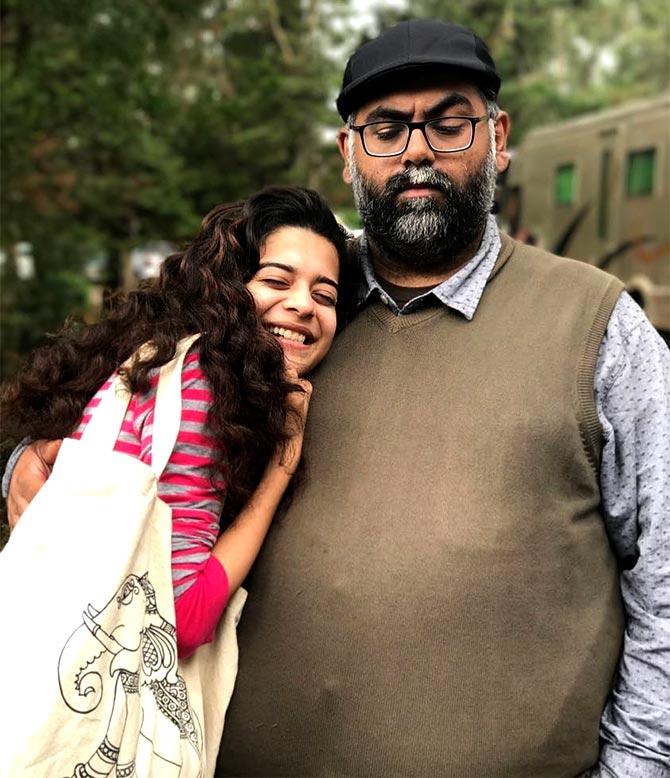 Mithila knew Akarsh from their days in theatre, but she had to go through an audition process and a long wait before she finally got the role.
"Akarsh told me he was making a film, and that he would suggest my name to his casting directors, Karan Mally and Nandini Shrikent. I had auditioned for Nandini in the past, so she knew me. I auditioned and got shortlisted."
"But there was a long wait because they did look tests with everyone on the short list. Finally, I got a call from Akarsh saying I got the part," she remembers.
Mithila's Marathi film Muramba, starring Amey Wagh, Sachin Khedekar and Chinmayee Surve, did well, but that did not translate into more work for her in Marathi cinema.
Did she have a back-up plan if acting did not work out?
"No. I don't have any other options. Not even being a singer. The good thing is I can play so many different parts!"