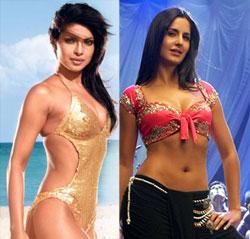 Income Tax department officials on Monday carried out raids at the residences and offices of actresses Priyanka Chopra and Katrina Kaif for suspected tax evasion.

The raids at around a dozen premises of the leading actresses began around 7:30 this morning and are expected to continue all through the day, I-T department sources said.

The raids were conducted for suspected tax evasion, they said.
Further details are awaited.