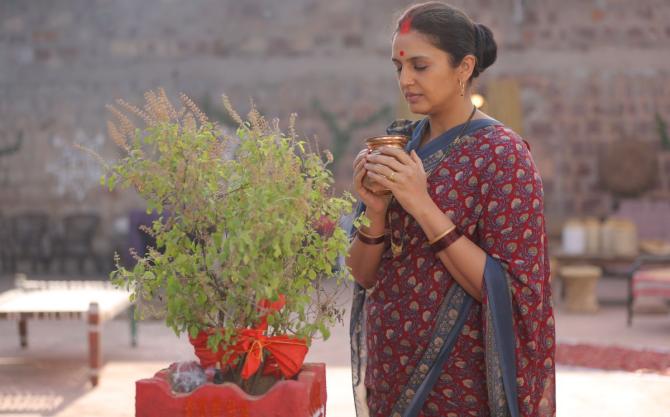 Looking at the first teaser of SonyLiv's forthcoming political drama Maharani, it is clear that the series is based on Rabri Devi's ascent to the Bihar chief minister's chair after her husband Lalu Prasad Yadav resigned in 1997 in the aftermath of the fodder scam.
In fact, sources in the know say the series was planned as a real-life biopic. But, with the new guidelines from the ministry of information and broadcasting, the names of real politicians had to be camouflaged and Rabri Devi became Rani Bharti.
Actor Sohum Shah, recently seen playing Hemant Shah in The Big Bull, becomes the Lalu Yadav character.
Subhash Kapoor, who has created the series, seems fascinated by powerful women politicians from north India.
His last directorial Madame Chief Minister featured Richa Chadha as a character based on former Uttar Pradesh chief minister Mayawati, though again the name was changed.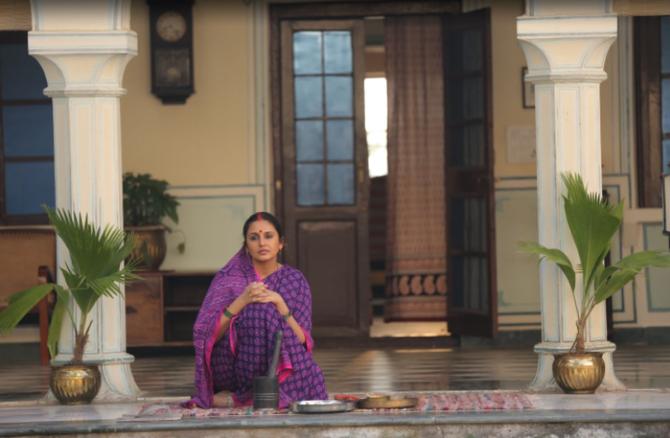 As for Huma Qureshi as the Rabri Devi doppelanger, going by the teaser, she has worked hard to transform into a cowbelt politician.
To what extent she succeeds we shall soon know.
Speaking excitedly about the role to Subhash K Jha, Huma says, "It's not often that you get to portray a character that lets you explore so many layers as a performer."
"Rani Bharti has been a delight to play," the actress declares. "She starts off as someone whom we all know and relate to, but what she goes onto become is someone few of us can aspire to."
"It has been a wonderful experience to work with such a talented cast and I can't wait for viewers to watch the series."