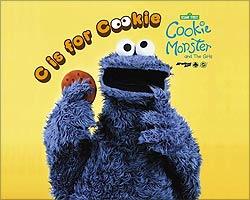 Miss India Asia Pacific 2003 Parmita Katkar, now Parmita Kurada, has accused a Times Square Cookie Monster impersonator of assaulting her son and calling her a bitch after she failed to pay a tip to him.

According to court papers, performer Osvaldo Quiroz-Lopez, 33 called Kurada "a bitch" and her son "a bastard" asserting that her stuff is trash, the New York Daily Times reported.


Parmita -- an accomplished Bollywood actress and model -- said that the cartoonish confrontation had upended her kid's perception of a childhood hero.

The debacle began at 2:25 pm on Sunday -- only minutes after Parmita, 34, arrived with her husband Sagar and two sons on a family outing to buy a bicycle.


But before the family could reach Toys R Us, her eldest son Samay got enchanted by the costumed characters who fill Times Square posing for images and seeking tips.

Samay got a photo clicked with the feline from Puss in Boots -- without incident but then Cookie Monster closed in with Elmo as backup.


Parmita said that the next thing she knew was that Cookie Monster had already picked up her son and was like, "Come on, take a picture!"

The exchange went sour after she asked Sagar to withdraw money from a cash machine for a tip.
Parmita said that impersonator was right next to her saying, "Come on, come on! Give me the money!"

She added that she was getting scared and thought that he was going to attack her or was going to hit her.

According to cops, Quiroz-Lopez ended up pushing the toddler, forcing him off balance, though he never hit the ground.

Quiroz-Lopez in his defence said that Parmita should have had money on her and she was wasting his time.