A look at the top tweets from your favourite Bollywood celebrities: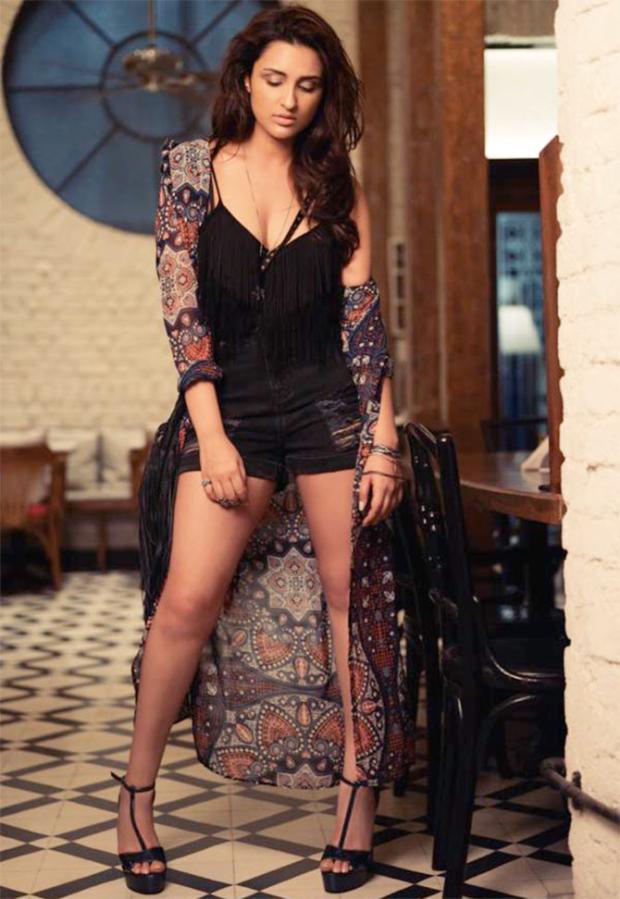 Parineeti Chopra may not have had a release since Shaad Ali's ill-fated Kill Dill, but the pretty actress has her hands full with photoshoots!
She recently shared a series of pictures from the latest one and tweeted: 'Tried something new!! I liked it ;) thanks TheJuiceMagazine!!'

'All these shots The Juice Magazine, shot by the amaaazingg @prasadnaik24 !!' she added.
***

RGV: Really happy to see Telugu cinema growing
Ram Gopal Varma has been praising the trailer of upcoming Telugu actioner Kanche to the skies.
'Really Happy to see Telugu cinema growing up from irritating repetitiveness of cliches ..congrats to Krish nd Varun. Very impressed with the raw intensity and searing realism in both Varun Tej's expressions and also his body language,' he tweeted.
'From whatever I saw of him I think Varun Tej will be a great son and will make up for what his father Naga babu Garu couldn't do. From whatever I saw of him, Kanche trailer and Puri Jagan's scenes I think Varun Tej will be the best of all the Megastar related stars,' he added.
Baahubali helmer SS Rajamouli also wished luck to the team and wrote: 'Very impressive. Can see lot of research and hard work going into this one..all the best to team #Kanche.'
Directed by Krish, the film stars Varun Tej and Pragya Jaiswal in lead roles.
***

Varun Dhawan goes to Istanbul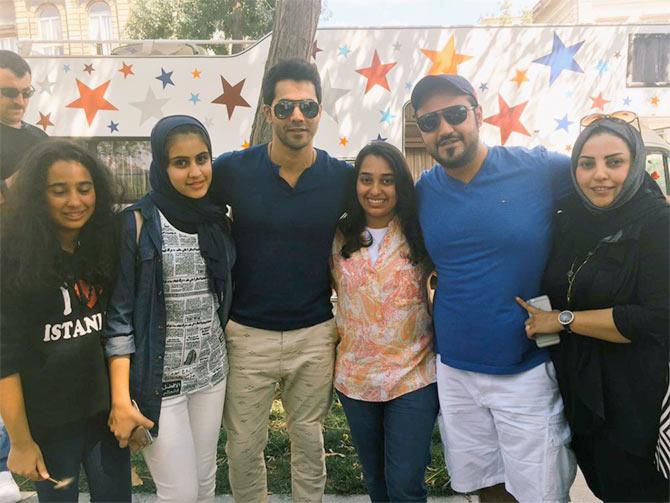 After celebrating Raksha Bandhan in Mumbai, actor Varun Dhawan took off for Turkey to shoot for an advertisement.
He posted a picture of himself with some fans and tweeted: 'That's @Fatinaz13 from Bahrain who came to meet me in istanbul. I honestly feel blessed to get this love thank u.'
***
Stars pray for Aadesh Shrivastav's speedy recovery
Music director Aadesh Shrivastava has been diagnosed with cancer again.
Kailash Kher, who recently visited him at the hospital, tweeted: 'Visited ailing #AadeshShrivastav at Kokila Ben Hospital can't believe hansta hansaataa insaan in this state, only prayer can do miracle. Talented Hasmukh Zindadil Musician #AadeshShrivastav is critical at #KokilaBenHospital all prayers for his health condition back to Normal.'
Lata Mangeshkar wrote: Mujhe aaj pata chala ki Sangeetkar Aadesh Shrivastava ji ki tabiyat kharab hai.Main unki acchi sehat ke liye ishwar se prarthana karti hun.
***
Arbaaz Khan bonds with Bruna Abdullah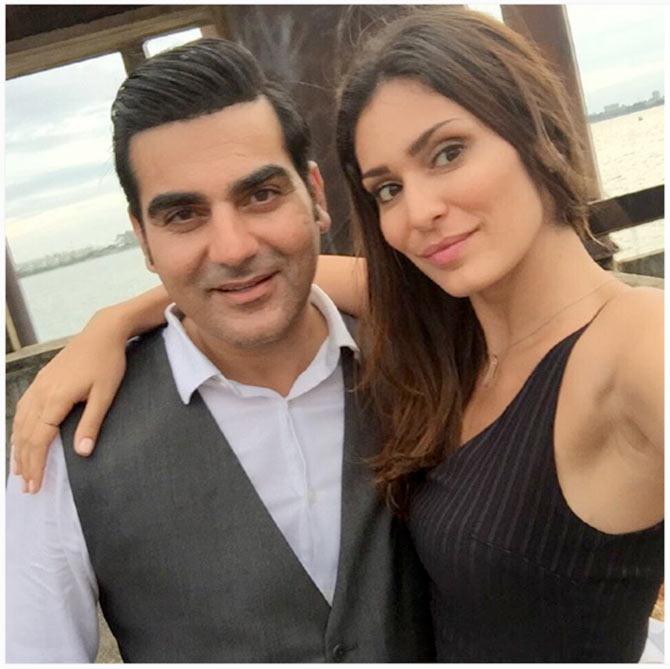 Arbaaz Khan, currently shooting in Thailand with Brazilian model-turned-actress Bruna Abdullah for an upcoming film, took time off to take selfies with the starlet.
He posted a picture of them together and tweeted: 'On shoot with the lovely @bruabdullah.'
Bruna was quick to reply and wrote: 'How lucky I'm and how handsome is he!'
***
Happy birthday, Ram Kapoor!
Actor Ram Kapoor celebrated his 42nd birthday with his family on September 1.

He turned to Twitter to thank his well-wishers and wrote: 'A BIG thanks to all my tweeps for sending me such sweet birthday wishes, you guys have really made my morning. Love you all.'
Ram was last seen opposite Sunny Leone in adult comedy Kuch Kuch Locha Hai.