'Mahira took a stand for me for four months in Bigg Boss.'
'So many people tried to separate us in the house.'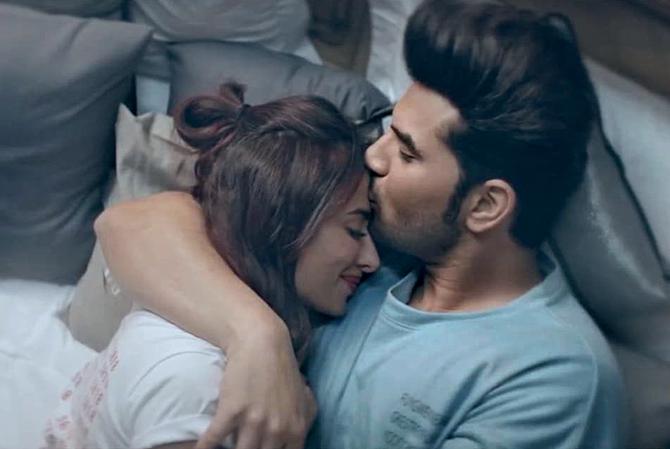 He wears his heart on his sleeve and declares that he is a one-woman man.
Bigg Boss contestant Paras Chhabra has been trying his best to make up for lost time inside the house to his mother and his newfound love Mahira Sharma by spending quality time with them.
Like everyone, the reality show star, who was recently seen in Mujhse Shaadi Karoge, has been affected by the coronavirus outbreak as well, and he tells Sameena Razzaq, "We were asked to stop (shooting) because of the coronavirus scare. The police came to our sets and we were told 'shooting allowed nahin hai'."
Your show Mujhe Shaadi Karoge saw an abrupt end. Even the finale was hurriedly shot. Was it because of the dismal rating?
I enjoyed doing the show.
If you compare it with Bigg Boss, it will obviously not get the kind of TRPs because Bigg Boss has its own fan following.
No show can touch Bigg Boss.
Honestly, we were expecting half the rating Bigg Boss had, and we got that.
It wasn't cut short because of TRP issues.
We were asked to stop because of the coronavirus scare, as no shoot is happening in Film City at the moment.
No one is allowed to shoot there. The police came to our sets and we were told 'shoot allowed nahin hai'. So we had to end it.
We were told that we would have to shoot the finale in a day or two in advance because of the coronavirus scare and we did.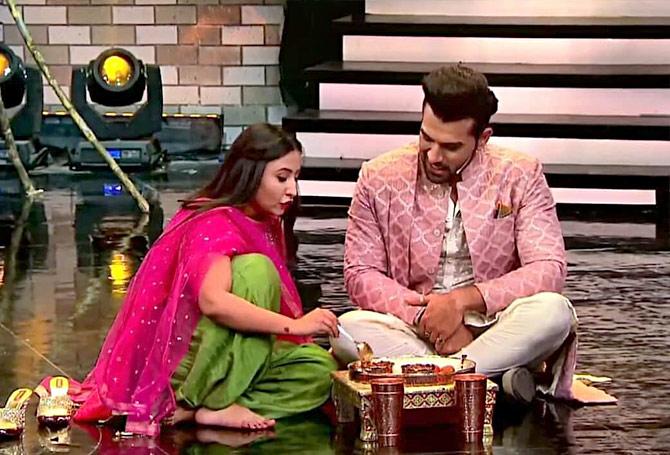 Navdeesh Kaur was always on the top of your list, but you chose Anchal Khurana in the end. Why the change of heart?
I had connected with Navdeesh and had a cute wali dosti with her, but there was no love.
Besides, Navdeesh did a lot of drama with me in the beginning like I won't have breakfast until you have and all that. She was faking it and trying to get my attention like the other girls.
Anchal, on the other hand, is a deserving winner as I found her very real.
She was not fake.
In fact, Anchal was the only girl who came on the show to get married, unlike the other girls who insisted on friendship first.
She's also from Delhi, so she understands me better.
Our nature is similar.
I had developed a bond with her.
I can even marry her, why not?
Then what will happen to Mahira Sharma?
Of course, I love Mahira!
If Mahira wants to marry me, then main Mahira ka hi hua na.
I will send a formal rishta to Mahira's mom.
Mahira took a stand for me for four months in Bigg Boss. So many people tried to separate us in the house, but I told her that we must not allow anybody to do that.
Nobody is better than her; she's the best!
She took care of me when I was down.
See, I am a Punjabi munda. Hum knees par nahi baithte seedha dulhaniya utha ke le jaate hai.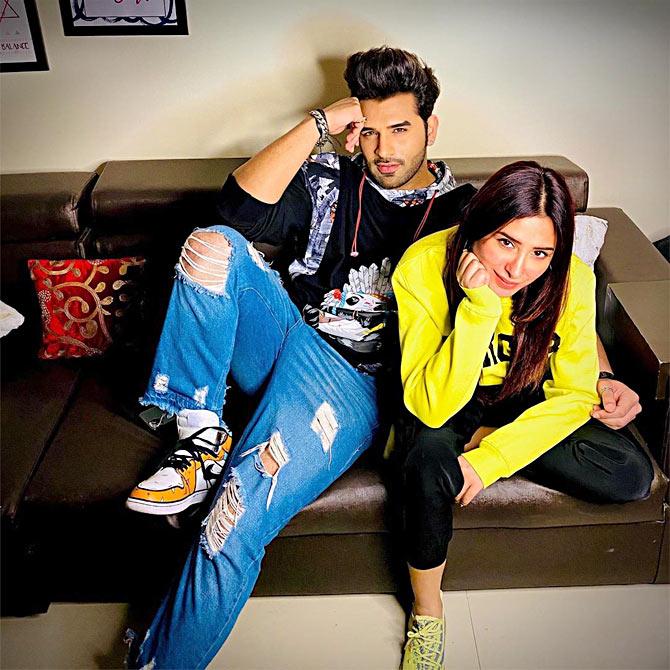 Your mother shared cold vibes with Mahira in Bigg Boss and had said that the bahu will be of her choice. How is the equation between Mahira and your mother?
My mother loves Mahira.
She wasn't cold towards her in Bigg Boss, sirf dikhaya gaya tha aisa.
My mother had told me to take a stand and say the truth.
'Agar pyaar hai toh bolo pyaar hai, latka ke mat rakho,' she had said.
Your ex-girlfriend Akanksha Puri has been bad-mouthing you a lot.
I am not interested in talking about her.
She is a closed chapter for me.
Even though she has done a lot of shows, she did not get mileage out of them, so she started using my name.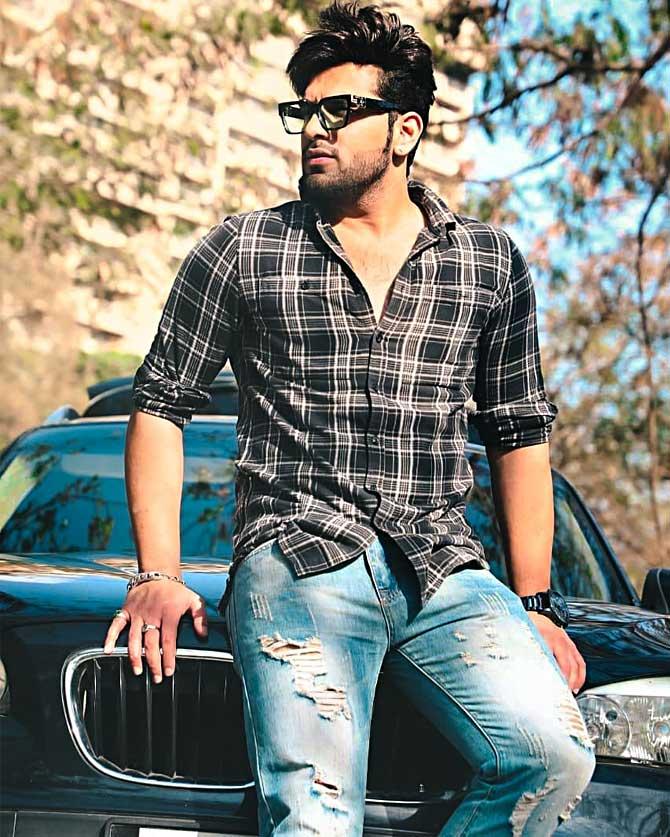 How are you spending your time during the lockdown due to coronavirus?
I'm resting because I was very tired.
I had worked without any breaks.
When you stay with a lot of people, you lose your mind.
The moment the shoot ended, I ran from there, as if I was released from some jail.
I intend to spend quality time with my mother and Mahira.
I am watching a lot of TV and movies.
Have you got any offers?
Yes, I am getting offers of Web series, daily shows and movies, but I am yet to zero in on something.
I am open to do everything, whatever works out.
I think I will host soon as I am very keen on that.