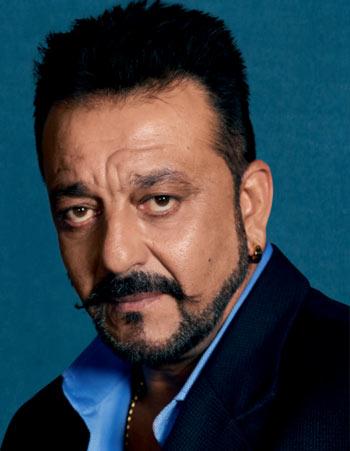 'The other day, someone told me they saw Sarbjit again and it still haunts them.'
'They said I made Aishwarya do what she's never done before.'
Director Omung Kumar on the women he has directed, and Sanjay Dutt.
Sanjay Dutt makes a comeback to the movies with Bhoomi, a revenge drama.
And to bring out the best in him is director Omung Kumar, who gave us Mary Kom and Sarbjit.
Bhoomi is about the relationship of a father and daughter, played by Dutt and Aditi Rao Hydari.
Omung tells Rediff.com's Patcy N more about the film, and himself.
How did you get Sanjay Dutt to work on your film?
We were approaching Sanjay Dutt for other films too, but when he heard this script, he loved it.
Within five minutes, he said wanted to do it.
It so happened that I was just producing it. Since it would be his comeback film, he asked me why I wasn't directing it.
I told him I would be privileged to direct him.
From Mary Kom to Sarabjit, it is like graduating upwards.
He is an icon, so I would be privileged.
How did you approach him?
I approached him through Sandeep Singh, a common friend and my partner. We just clicked.
The first meeting was so full of love. He asked me why we didn't work before.
He is such a normal guy, who can joke and laugh and put you at ease.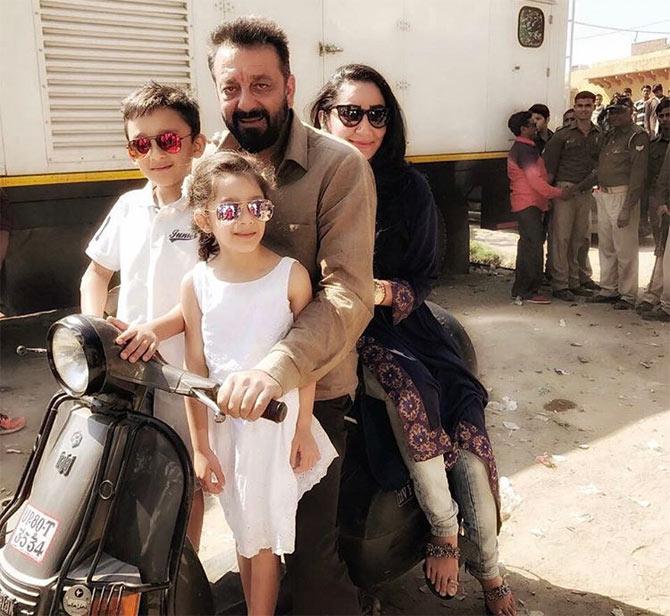 IMAGE: Sanjay Dutt with wife Manyata, son Shahraan, daughter Iqra. Photograph: Kind courtesy Sanjay Dutt/Instagram
Bhoomi is about a father-daughter relationship. How is Sanjay Dutt's relationship with his kids?
He is great with his kids. I think that is why he said yes to this film.
Every father loves his daughter, and I think somewhere this story connected with him. He felt this story had to be told. He is a loving father.
His kids would keep coming (to the sets) and he would leave everything and go to them.
Were you nervous directing him?
I had met him once before. It was a fan moment.
I had gone to see the shoot of Zanjeer and Priyanka (Chopra) made me meet him. But he did not recognise me at that time.
There was a little nervousness, but he put me at ease in five minutes.
He respects my work, so obviously he knows who I am.
The rapport is the same and you talk the same language. I have seen his movies. It was easy to blend.
Tinnu Anand once told me that when he would narrate a script to Amitabh Bachchan, if he started looking at the sky or touched his hair, then one would know that Mr Bachchan was not interested in the script.
Did anyone warn you about any such thing with Sanjay Dutt?
Nothing of the sort happened.
But that happens with actors. If you don't narrate the story properly, they can start fidgeting and then you know you have lost him.
I had heard crazy stories about him. You think something like that would happen, but it did not. It was a very normal meeting.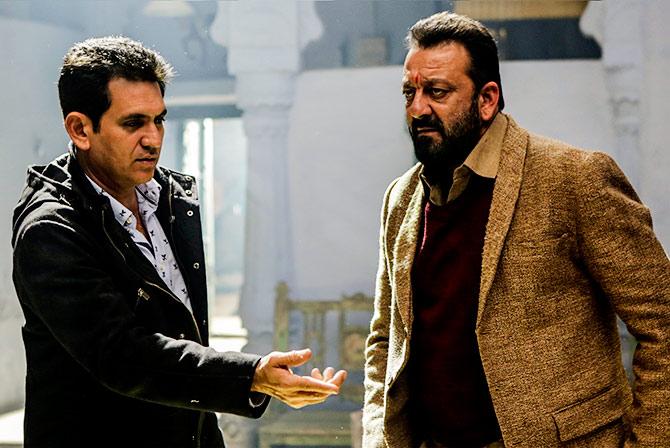 IMAGE: Omung Kumar and Sanjay Dutt on the sets of Bhoomi.
Tell us more about Bhoomi.
Utkarshini (Vashishtha) had written it, and it came to us to be produced.
After changing hands, it is now being written by Raaj (Shaandilyaa). It has Bollywood drama, comedy and action. It is a father-daughter story.
An incident happens which changes their lives and it becomes a revenge drama.
Sachin Jigar is doing the music.
The costumes are being readied. The movie would be completely in Bollywood style. I have an item number too.
Bhoomi went on the floors on February 15 and will release on August 4. We are shooting two months in and around Agra.
Sanjay Dutt has done a father-daughter story in Pitaah.
It is very different from that.
So it would be different from the Omung Kumar style that we have seen so far?
Yes. But there is also a sensitive part, which connects to my filmmaking style.
Apart from dialect, what are other things Sanjay Dutt is working on for the film?
He has to work on his physique, his look and talk like a common man.
We have to make him look real and fit him in a small shop in Agra.
He takes revenge, so his physique has to be good.
What do you think about Sanjay Dutt's biopic being made by Rajkumar Hirani?
It should be made because he has seen a lot of colour in his life.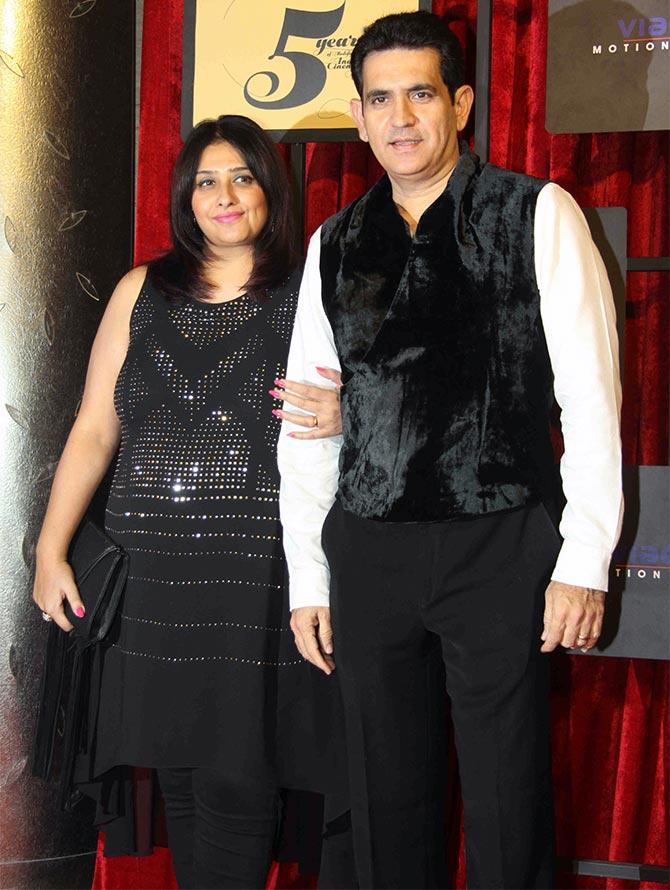 IMAGE: Omung Kumar with wife Vanita. Photograph: Pradeep Bandekar
Tell us about yourself.
My parents are actors from the FTII (Film and Television Institute of India), so acting is in my genes.
My journey started with theatre. I was a child artist, and worked in TV serials like Shale Chitravani, Khel Khilone and Magic Lamp.
After graduation, I went into advertising. I was associated with Hindustan Thompson for about 12 years.
I hosted the TV show Just Ek Minute for 12 years. That was also my first set design.
Set design took everything out of me, so I stopped advertising and became an art director.
Then I was approached for films.
When I started art direction in films, my wife did the production design in them.
While designing those films, I realised that even though I couldn't become a good actor, I could make people act. So why not become a director?
At what stage did you give up your dream of becoming an actor?
I didn't give up, I will still do it. Just Ek Minute gave me a lot of satisfaction.
Saap Seedi, Ek Minute and Antakshari were the most popular serials during that time.
But I couldn't give much time to acting, set designing and art direction took over. I started doing ads and winning awards.
The next thing was to get into direction.
You have not assisted any director. Where did you get the confidence to direct?
Since I have been an actor, I have seen how things happen behind the scenes.
When you make sets, you are commanding thousands of people to do what you want. So you are in the process of giving instruction to others.
I had done everything -- from designing clothes to jewellery and sets. I had done photography in college.
You had to be a know-it-all to become a director and direct people to do their jobs.
Picking up unusual stories put you above the others.
I learnt on the job with different directors because when I was an art director, I was dong five films at a time.
So I was gaining knowledge from five directors even though I did not assist one.
I was nervous on the first day of my Mary Kom shoot. I didn't know what to say, so I said, 'Roll camera, action.'
I didn't know when to say 'cut'; I would fumble. But it was just my first day.
I was a beginner, but everything fell into place.


IMAGE: Amitabh Bachchan and Rani Mukerji in Black.
How much has Sanjay Leela Bhansali, with whom you have worked, influenced you?
I have done two films (Black, Mary Kom) with him. Our thinking is the same. I would like to make the kind of films he's doing.
His styling of the camera and his sets inspire me. I like it because he does things differently.
I like the way he does one scene after breaking it into different parts. That's in me too.
In your personal life, your mother is a big influence on you. Could you tell us more?
My mom is full of creativity. Even today she performs with Shiamak Davar. She still does puppet shows.
That craziness that she has is what I am.
Mary Kom and Sarabjit are very sober films for me.
I am crazy like my mom. She inspires me. She becomes a Santa Claus and walks to a nearby school.
She would keep asking me, 'Now what? Which is the next script? You should do this, not that.' Somewhere, her dream is getting realised through me.
My backbone is my wife Vanita, who has been with me throughout.
How do you work with Vanita?
If I am the art director, she does the production design. We work simultaneously.
Like, if I were to host Just Ek Minute, she will write the games.
Right now when I am directing movies, I am not the art director or production designer. She handles that.
She is creative, so she helps with scripts.
Sometimes I am so engrossed in the scene that I miss out certain things. Then she points it out.
When your parents were studying at the FTII, Shatrughan Sinha was their batch-mate and he stayed at your house once.
Growing up, were there a lot of filmi people dropping in?
That was a long time back. Subhash Ghai was a year senior. There was Navin Nishchol too.
The filmi parties were there and the strugglers who wanted to make it big would be there.
The actors from the serial Nukkad would come and party on our terrace.
How did you get into acting?
I basically grew up on stage. From fancy dress to monologue to acting -- you name it and I did it.
I was more happy on stage than going to school and because of that upbringing, I had thought I would act for sure.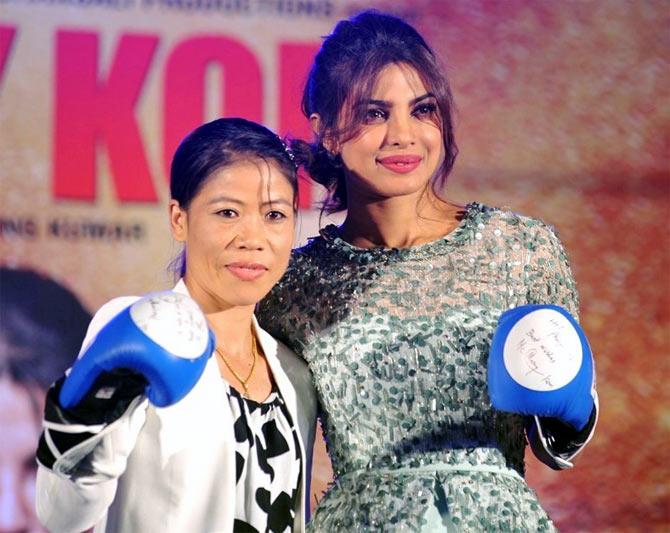 IMAGE: Mary Kom and Priyanka Chopra. Photograph: Abhijit Mahmunkar
When you thought of direction, why did you take a subject like Mary Kom? Wasn't it risky?
Yes, it was. But had I done something ordinary, it would have been riskier because I wouldn't stand out.
I was thinking of making a huge film. But since I hadn't assisted anyone before nor did anyone know how I would direct, it was difficult.
So I told my writer to come up with something else. I told him I wanted a niche, female-oriented script.
Why female-oriented?
At that time, all the actors were my friends, but it was difficult to get their dates.
So I thought I'll give such a role to an actress that she hasn't even dreamt of and that she would die to work with me.
Besides, not many biopics were being made at that time. Paan Singh Tomar and Bhaag Milka Bhaag hadn't released.
These films did release before us, but we had signed on Mary Kom before that.
I was working on Bela Saigal's film Shirin Farhad Ki Toh Nikal Padi when Sanjay (Leela Bhansali, Bela's brother) asked me about the script.
He loved it and agreed to produce it.
Why did you opt for a biopic for your second film as well?
The second biopic was not intended.
I had five other films in the line, which I wanted to make.
But after the National Award, Sandeep told me that I had to make Sarbjit.
Even though he knew I didn't want to do a biopic, he asked me to read it and then decide.
I read it and didn't quite like it at the time. But when I saw a video of Dalbir Kaur, I went mad and said okay.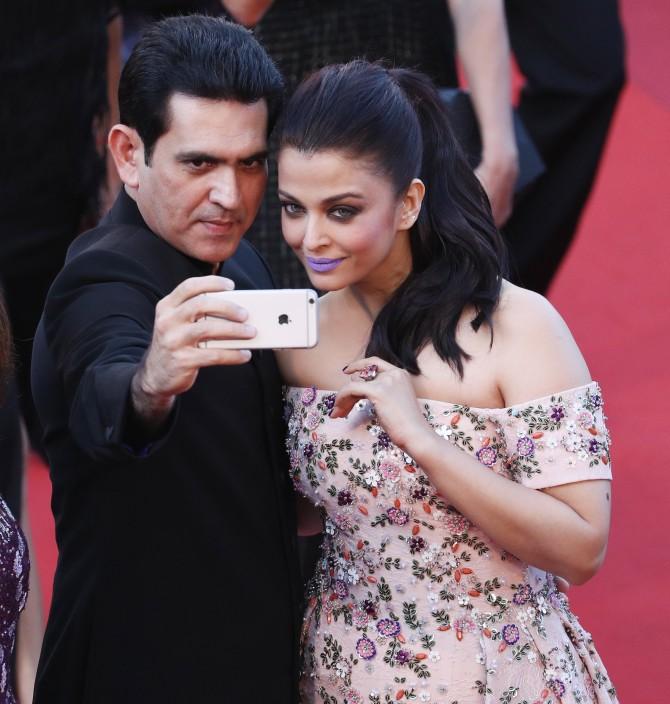 IMAGE: Andreas Rentz/Getty Images

Why did you think of Aishwarya Rai Bachchan to play Daljit?
In Mary Kom, you don't see Priyanka Chopra at all.
Initially, people asked me the same question -- how does she (Priyanka) look North-Eastern? You have to change people's minds.
I wanted someone senior enough, who could pull off a 60 year old and a 22 year old.
That's why I went to Aishwarya; she was making a comeback.
Jazbaa came before our movie, but this was supposed to be the first.
The comeback of an actor inspires me more. What new life could I get into him or her...
To change a person's look and present them in a new way excites me.
After she did it, what kind of compliments or flak did you receive?
Flak is there for everything. We received flak for Mary Kom also and for this one too.
But the best part was that those were only 10 or 12 -- the millions that liked the films were more inspiring. They said they cried after seeing the film.
Even the other day, someone told me they saw the film again and it still haunts them.
They said I made Aishwarya do what she's never done before. They liked Randeep (Hooda) too.
I would rather go with the millions who liked it more than the 10 critics, who didn't like it.
And yes, let me remind, we did come on the Oscar list.
Puja films' Vashuji (Vashu Bhagnani, producer) said he would send it on his own, as a separate entry. We should have done it for Mary Kom as well, but thank God he did it for Sarbjit!
Suddenly, one day, I got a call that it was listed. That itself was a win for Sarbjit.
What is Five about?
Five is a crazy film, it will come next year. There are rumours about Akshay (Kumar), Varun (Dhawan) and others. Had I decided the cast, I would have been shooting.