'You don't need a godfather to protect you from the dangers of Bollywood because nobody will.'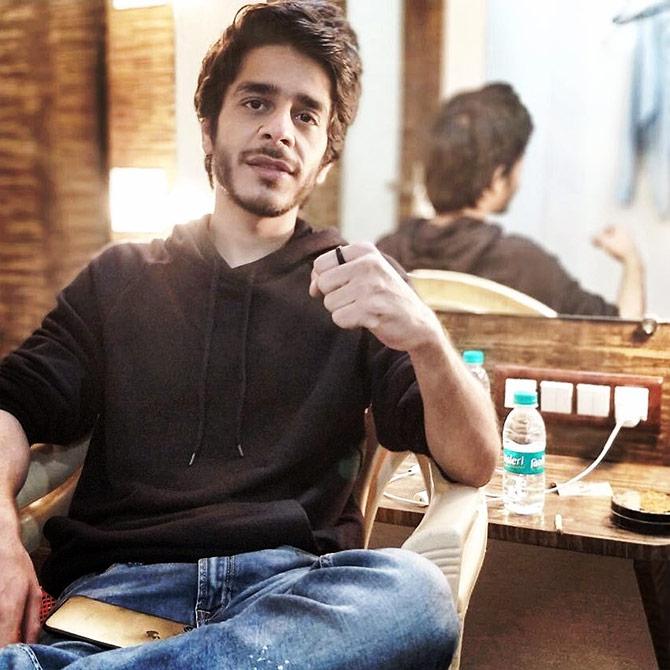 You have seen Shashank Arora in Titli, Brahman Naman, Rock On 2 and Lipstick Under My Burkha.
You will see Shashank next in Nandita Das's Manto.
But you will never see him in a Sajid Khan or Sanjay Leela Bhansali film!
Not that he doesn't want to do a masala commercial film. But the story is really important for Shashank.
The young actor lives streets away from the hustle-bustle of Mumbai, inside the green Aarey Milk Colony area, north west Mumbai.
Shashank loves opens spaces and the calm his home, which overlooks hills, gives him.
It has been 10 years since this Delhi native made Mumbai his home, and he has grown to love the city.
"Mumbai has given me work and this life. If I were in Delhi, I would be perhaps working for a news channel," he says.
Shashank is very down-to-earth and loves to talk!
As Rediff.com's Jahnavi Patel sips nimbu paani and munch on pieces of watermelon, Shashank tells her about himself and Manto, which takes him to Cannes 2018.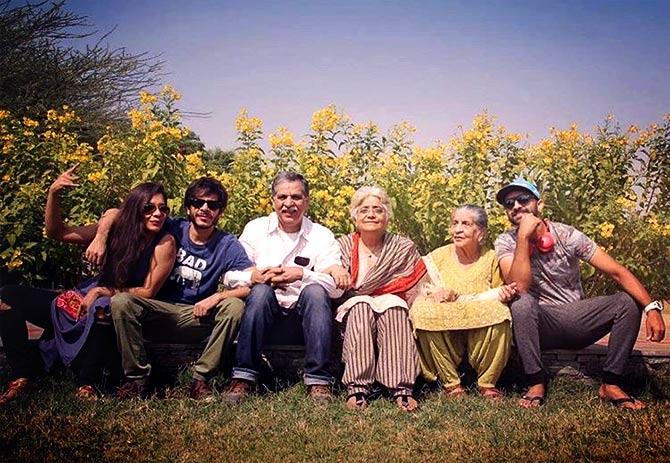 Tell us about yourself.
I was born to journalists, who met at a night journalism school.
I was born in a visual arts, musical, background.
My father is in advertising; my mom is a painter.
Dad also draws, mom sings... Both of them write poetry.
I don't think my parents let me watch a lot of television while growing up -- maybe a film on Friday, which would be a Stanley Kubrick or a Satyajit Ray film.
My sister is a painter, an amazing actress and a singer.
I am the only one, who was like, 'Chalo, nauntanki seriously karte hai. Bombay chalte hai.'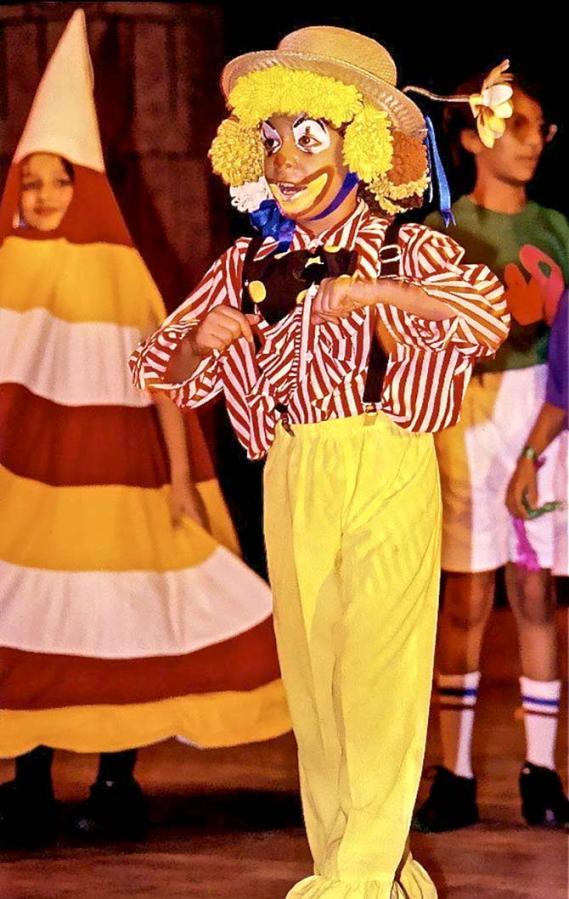 Did you have a plan?
No. I wanted to tell stories as far back as I can remember.
I acted in plays my whole life.
I told my father I wanted to act. He said, 'If you want to act, learn. Don't be like 90 percent of our country.'
That's where it started for me.
My father sent me to Concordia University in Montreal, Canada, to study films. I studied cinema for about three years.
Step inside Shashank's musical world. Video: Afsar Dayatar/Rediff.com
How did your parents react when you told them about your choice of career?
By the time I told them about acting, I had done so much of it that they were like, 'Yeh ye nahi karega toh aur kya karega? (What else will he do, if not this?)'
I couldn't paint.
I am good at physics, but terrible at chemistry.
I can't finish a story.
How do you select your movies?
My movies choose me mostly.
Thankfully, (producers) Aditya Chopra and Dibakar Banerjee decided to cast a random boy from Delhi in a movie and I was like wow, thank you!
After Titli, I got a choice in the sort of work I wanted to do.
I choose a script based on who is telling the story and why.
Why the director is telling that story.
Why was that story conceived?
If the project was started just to make money, if it was just a sequel where they get 20 crores to come in, I know the battle is lost because the film will never succeed nor will the story touch the heart.
People will clap and laugh, but they will forget it once they go home.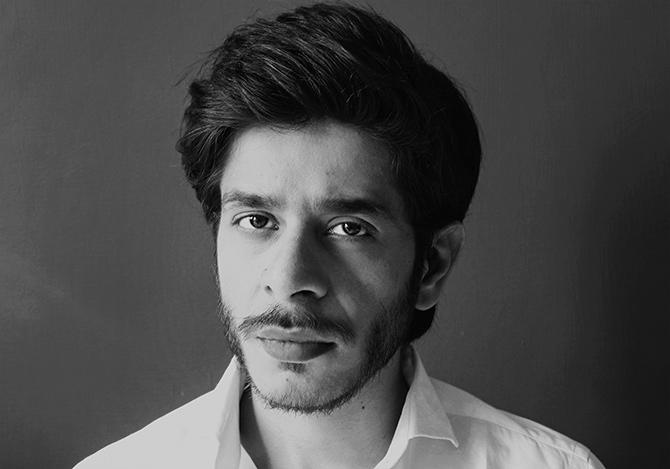 What is the process of auditions like? Is there a lot of struggle?
Of course, there is struggle, but I am not going to look at my 'no job' years as a struggle.
The person who has food, water, shelter, uski kya struggle? (what struggle does he face?)
When people tell me they have been struggling for 10 years and not getting any acting offers, I ask them, 'Why are you struggling?'
Do something, write something.
If that is not happening, make a song, get into production, be an art director's assistant or a casting director's assistant.
If even this is not happening, there is something missing in you.
It's not that there is no work. There are 1,500 films being made in a year.
I don't think there was a struggle for me.
I was clear about wanting to act.
When I didn't get a job, I went home and made a song.
I looked at acting tutorials, wrote a story...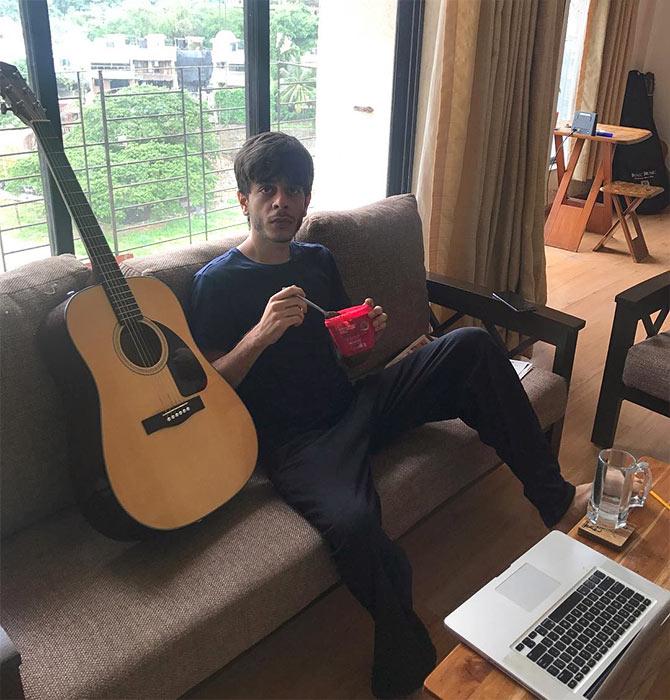 Can you sit idle?
My mother was constantly around the house, my dad was constantly productive, so they made me insane from a very young age!
My sister loves to chill, but I cannot.
You will find me arranging coasters, placing the TV remote properly... I feel cleaning is therapeutic.
You have been to many film festivals. What is the perception about Indian films?
People have a happy perception, something they can enjoy, an activity they would participate in without thinking twice.
You would think twice about watching an Iranian film at night, but an Indian film, you can browse through it and sometimes shut it off in the middle.
We are not Satyajit Ray or Bollywood for them.
We are not Shah Rukh Khan or Salman Khan for them.
When people look at Indian cinema, they think about our religion, dance, food, colours...
Unfortunately, we haven't managed to associate Indian cinema with a sense of reality for them.
Indian cinema has unfortunately been labelled as only entertainment.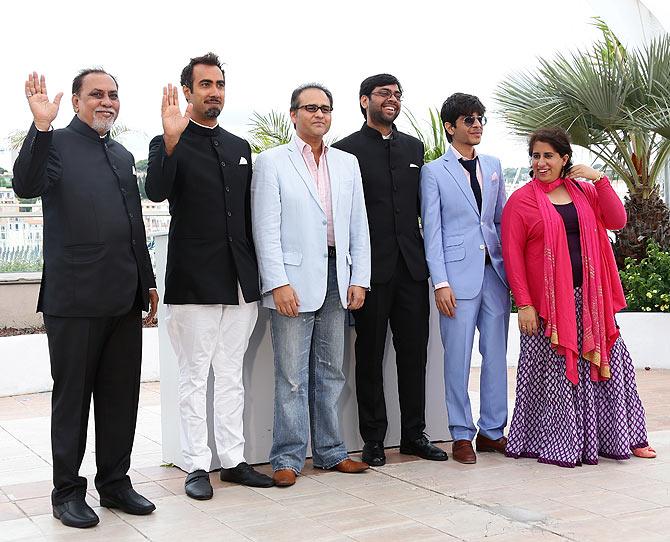 Has going to global film festivals influenced your movie choices?
Of course. With every artist you meet, every interview you give, your choice becomes finer, based on your interpretations.
The first time I went to Cannes, I saw Party Girl, directed by Marie Amachoukeli.
I remember she was sitting on the beach on the first day on Cannes, doing nothing.
I thought, iska toh kuch nahi hone wala hai (nothing will happen for her).
But she won the Camera d'Or -- it's as big as the Oscar!
At that point, I realised I had so much to learn from a 19-year-old Serbian girl, forget about the world!
Every festival makes you a better film-maker, every film you see makes you a better artist, every conversation you have about art...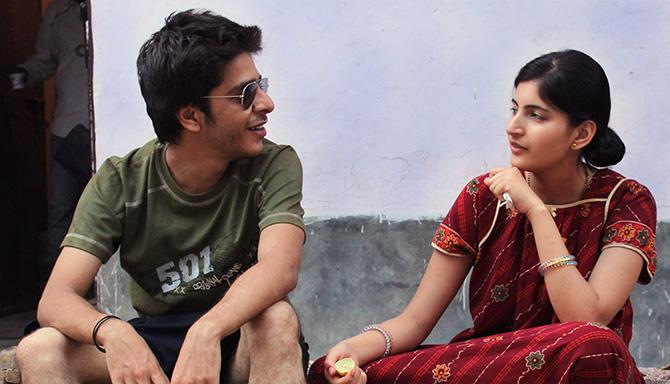 You are taking Manto to Cannes this month.
This time, Yash Raj is not taking me. This time, I am going for business.
The first time, I didn't know what to expect. I did not expect to see Nicole Kidman and all those people.
I was 24 years old then, and overwhelmed. I was in love with the place and people.
I don't think I will be overwhelmed this time. I will party, work and interact more.
Now, I know the place. I know where the beaches are, where the parties are.
Do you feel any pressure on the red carpet?
No.
Of course, you dress for it. Any actor who says he doesn't care about it is lying.
You do care about how you look; you want to be a part of this beautiful event.
When I walked down that carpet, there were some 3,000 photographers!
You hear the clicks of the cameras, see the flashes... it's an incredible feeling.
It's a beautiful feeling, but you cannot let it get under your skin because it is temporary.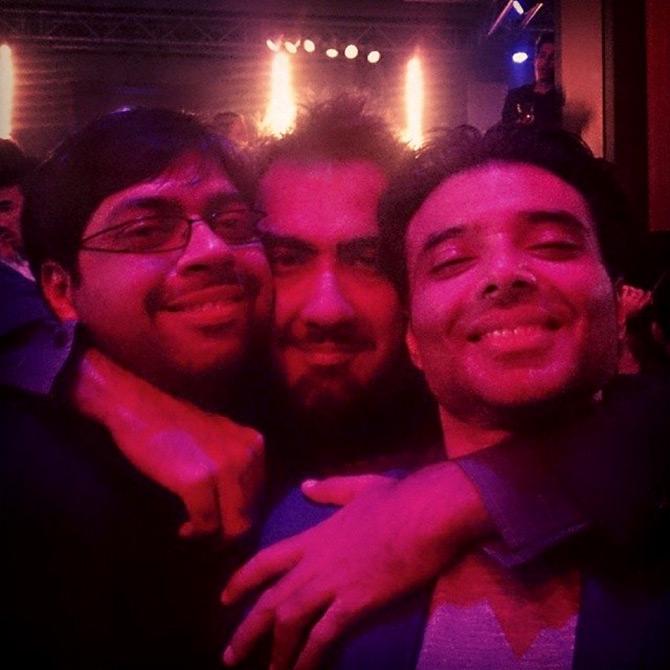 A film festival memory that has stayed with you?
There are many!
When I met my favourite director in the world -- Iranian director Abbas Kiarostami -- before he passed away.
When Nicole Kidman's bouncer put his hand on my director's face saying you can't come here. It was hilarious!
When I got lost at the Sundance film festival. I was many champagnes down and a British actor told me, 'Let's go and grab a drink.'
So I went with him, and got completely lost.
When I lost my phone in Utah.
When Ranvir Shorey and I were frolicking in Cannes.
When I found Uday Chopra walking on the beach, and he asked me, 'Tum log idhar kya kar rahe ho? (what are you guys doing here?)' And we were like, 'Tu idhar kya kar raha hai Cannes mein?)'. He said he had produced Grace of Monaco with Nicole Kidman.
Such beautiful, random, moments!
In a film based on a real story, how do you prepare for a character?
Shad Amritsari (his character in Manto) died in 1960. Nobody alive knows how he was, except Manto, and he isn't here either.
I know about his job -- he was a radio jockey from Lahore.
I know he was an alcoholic, and he loved Manto.
Based on this, I build the character.
Do you have to be saleable to bag a role? Does getting movies depend on the kind of numbers you bring in at the box office?
Eventually, yes.
If someone puts in enough money in your cinema, you have to give them the returns. It's a business, ultimately.
You have to be somebody people like to come and watch.
But if it just about saleability, I don't think I would have made it this far.
I know I am not a saleable actor, but the work I am a part of is.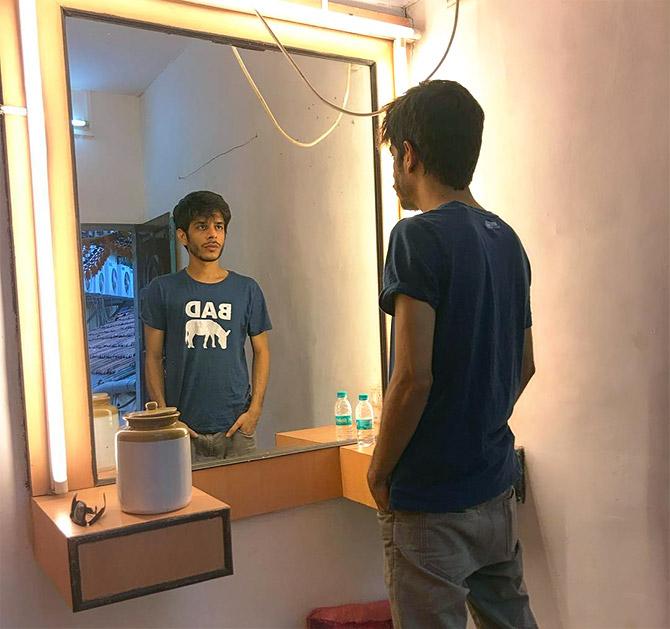 How tough is it to get roles in Bollywood if you have no godfather?
Everyone needs a godfather in the sense, someone who wishes the best for them.
But you don't need a godfather to protect you from the dangers of Bollywood because nobody will.
I never felt the lack of a godfather. I had my father. I used to call him and he would be like, 'Nahi karenge picture, nahi hui toh kya hai? sirf picture hi toh hai (so what if the film isn't happening? it's just a film).'
My acting professor Robert Reece would tell me, 'Shashank, do you know how Johnny Depp got his job? He didn't give a f*** about selling (himself).'
He would tell me to be serious about what I want to do, so that people would take me seriously.
Nawazuddin Siddiqui was not a saleable man. But now, he is. We watch movies because he is in it.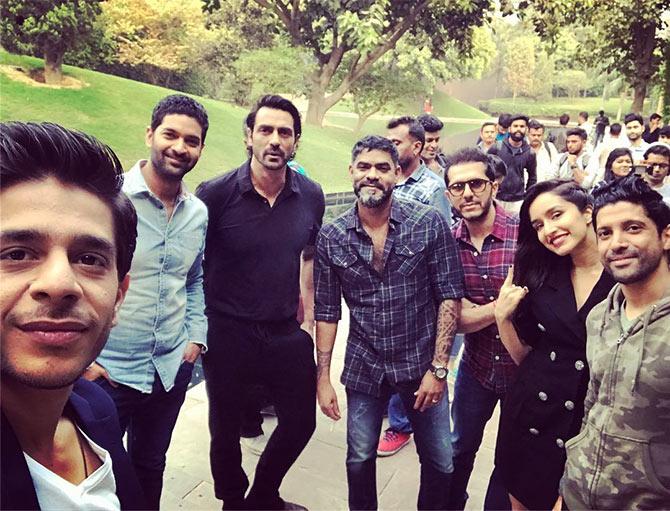 Did Rock On 2 help your career?
Yes, of course. Like I said, you learn from everything.
I had never worked with 350 people on a set and eight cameras flying on top of my head.
We had eight monitors, performing to a (large) audience.
Farhan (Akhtar) is a man to learn from. He is a performer, a story teller.
He is very bright and there's a lot to learn from a man who produces and directs.
You take away something from every project.
Rock On 2 gave me the belief that I am capable of being a part of a commercial set up.
It's just that I have to choose the set up carefully.
Would you like to be a part of an out-and-out masala movie?
Why not?
But if an out-and-out masala movie ka matlab yeh hai ki usme akal nahi hai, toh nahi (if a masala movie means it doesn't have brains, then no).
But if it's an out-and-out commercial film like Bajrangi Bhaijaan, I would like to be a part of that.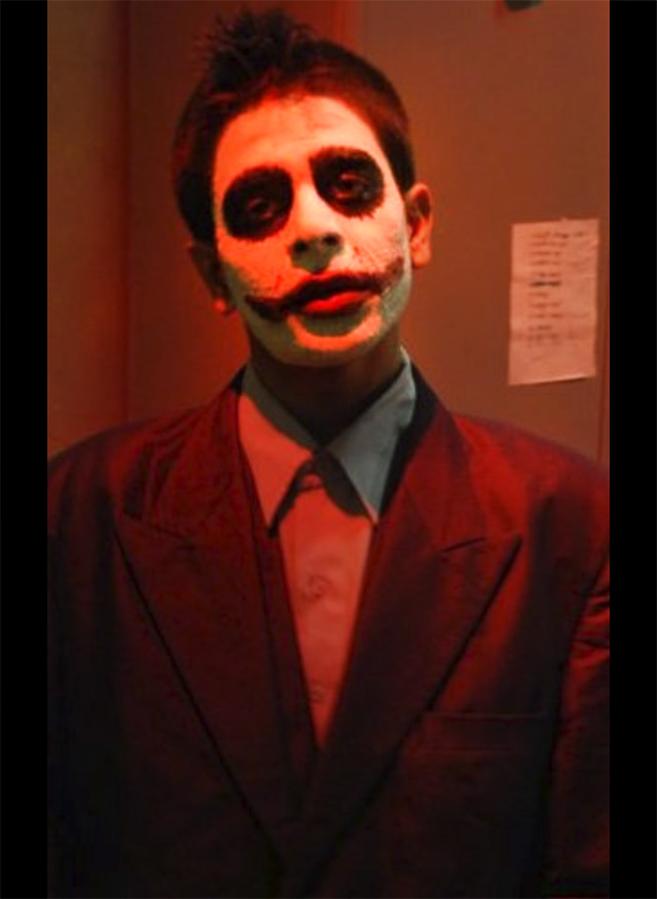 Which directors would you like to work with?
There are many. Vikramaditya Motwane, Anurag Kashyap, Dibakar Banerjee, Chaitanya Tamhane, Rajkumar Hirani, Abhishek Chaubey, Ashim Ahluwalia, Nagraj Manjule...
I want to do a film which A R Rahman composes the music for.
I want to work with the person who did the make-up for Mughal-E-Azam. One of the senior members of the make-up department is still present.
But I don't want to work with a (Sanjay Leela) Bhansali.
I would not want to work with a Sajid Khan.