'You have to reach a certain level after which you will get the roles you want.'
'I don't have a fan base. Why would someone spend so much money on me and make a film?'
Kung Fu Yoga actress Disha Patani is on the brink of international stardom.
Photograph: Disha Patani/Instagram
From cricket to Kung Fu, Disha Patani seems to love being in sporty movies.
After we saw her in MS Dhoni: The Untold Story, she will make her international debut with Kung Fu Yoga, starring Jackie Chan along with Sonu Sood and Amyra Dastur.
Disha was dressed in a crop top and pants when we met her, and she was freezing in the air-conditioned room.
"I hate the cold," she rues, as she sits for the interview.

Unlike other newcomers, Disha doesn't have a wishlist of actors she wants to work with. But there is a film she'd love to be cast in!
"I want to be a part of Avengers; they can make me the Hulk! I want to do a superhero film," she gushes.
But for now, she's excited about Kung Fu Yoga, coming up for release on February 3.
She tells Jahnavi Patel/ Rediff.com how her career has changed.
How did Kung Fu Yoga happen?

My agency TOABH Management told me there's this film called Kung Fu Yoga with Jackie Chan.
I said I have to get this film.
They gave me the script, which was four pages, like a monologue.
The character had to be mature and graceful. She is a princess and at the same time, a fighter.
I have done gymnastics before, so I had videos from an old collection, which I gave them during the audition. It had me doing flips and all. They liked it and I got lucky.

Tell us about your shooting experience.

Everyday was a new learning.

When I went on set the first day, they gave me a harness and asked me to jump from a height. I had to fall down, do a summersault and then hang on to a rope -- that was my first day of shoot.
But it was really exciting, just the fact that I was doing something different. Because in Bollywood, we don't have so much action for girls, unfortunately.
In our earlier interview, you said you were star-struck when you met Jackie Chan for the first time.

After doing a film for nine months, I am still star-struck. He is that amazing! I will always be star-struck.

He is such a nice person, so humble. He will just come, hug you and love you. You won't even feel like 'Okay wow, he's Jackie Chan.' You can learn so much from him.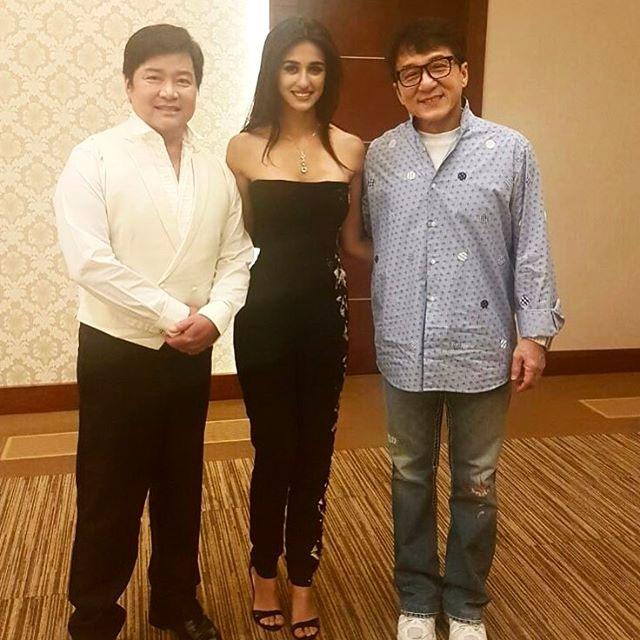 IMAGE: Disha with her director Stanley Tong and Jackie Chan. Photograph: Disha Patani/Instagram
After MS Dhoni: The Untold Story, the media is talking about your acting career, not only your personal life.

It's not their fault because before my film came out, they got a picture.
It's not about the media, it's what people like. The media has to serve what people like. People like gossip or relationships or someone getting drunk...

Before my film came out, people did not know me. They did not know my name or what I did.
After my film came out, they saw my work and I got appreciation for whatever little I did. Now people know me, so they have some material to talk about.
I am happy now. People are talking about my work and it is really nice.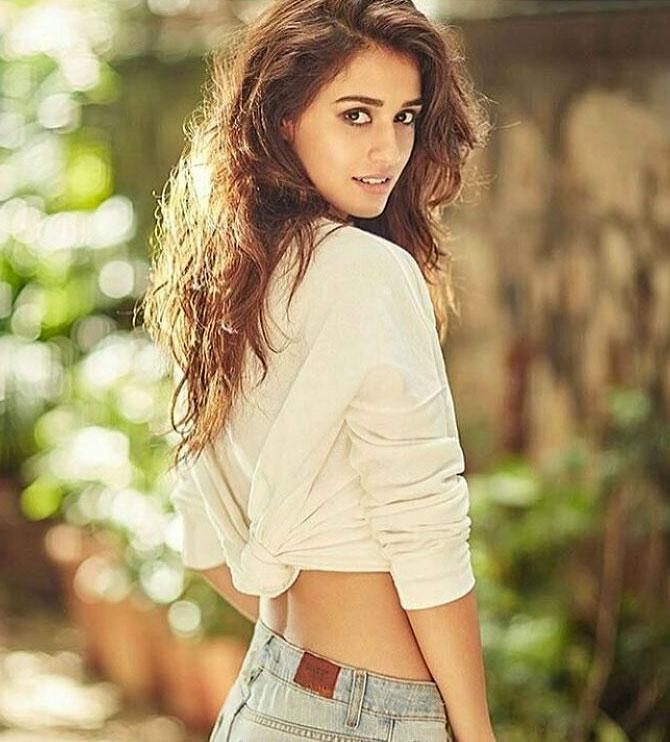 Photograph: Disha Patani/Instagram
Will you take up another film with the same amount of screen time as Dhoni?

It doesn't matter. When I signed that film, I was getting so many offers with more screen time.
For me, it's just about the story. So many people asked me why I was doing that film, the role was so small. But I believed in myself. It doesn't matter if it's a small role, if I know I can pull it off and have a good team, I will do it.
The length of my character doesn't matter; the part I play does.
I want to do everything that I can. I want my characters to be strong. I don't want to be eye-candy. I don't want to just look pretty. I want people to know and recognise me.
Have you been offered any scripts after Dhoni?

I am looking for the right script after Dhoni.

People have certain expectations from me and I want to do different characters.
I did Loafer, a Telugu film, where I played a village girl.
Every time I do a film, I have to make sure that when someone looks at me, they can't recognise Disha. It has to be a character. I want to do strong roles.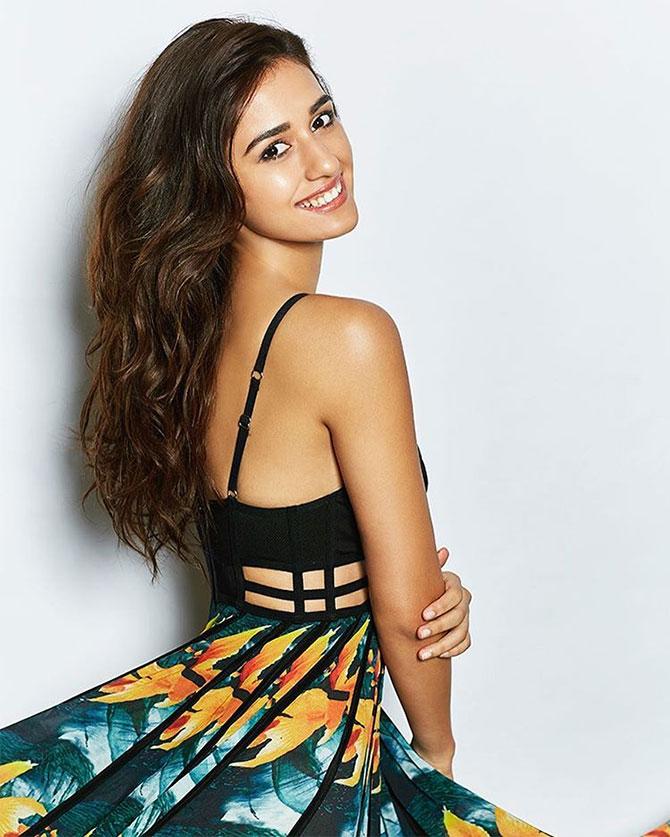 Photograph: Disha Patani/Instagram
Actresses say that if they get a film with a superstar, they wouldn't care about the role, as they will get exposure.

You have to reach a certain level after which you will get the roles you want.
Now, if I expect to get a biopic or a film on women after working with Jackie Chan... I can't expect that.
I don't have a fan base. Why would someone spend so much money on me and make a film?