Urvashi Rautela tells Rediff.com's Patcy N why she became a part of Hate Story 4.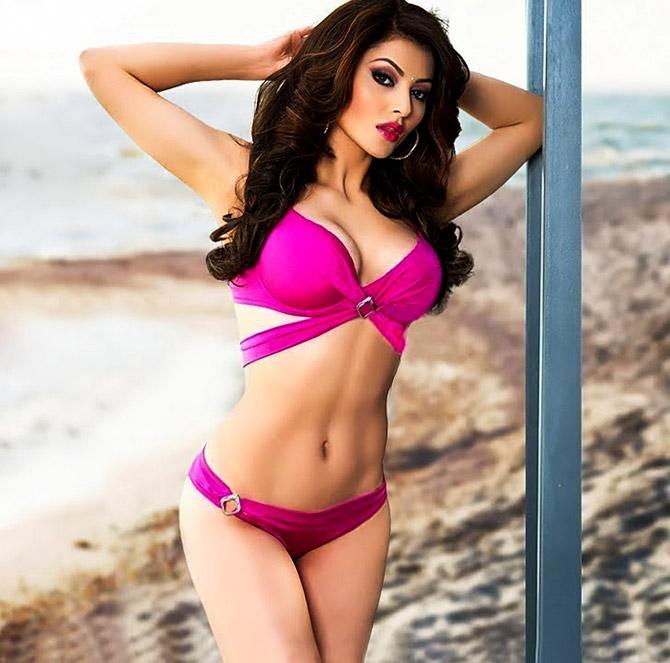 Hate Story is ready with its fourth installment, and this time, Urvashi Rautela will take centrestage.
The former beauty queen takes over from Paoli Dham, Sunny Leone and Surveen Chawla, the sizzling heroines of the previous films in the series.
"I have not seen the earlier Hate Story movies," Urvashi says. "After I signed the film, I decided to watch the previous installments. But then I decided against it because I wanted to give it a fresh approach."
Urvashi is in awe of her director, Vishal Pandya.
"We share a great rapport. My character Tasha is his vision. She's a supermodel, and I have been one in my life. So it was easy to develop the character, but we had to research because Tasha's character is very different from me."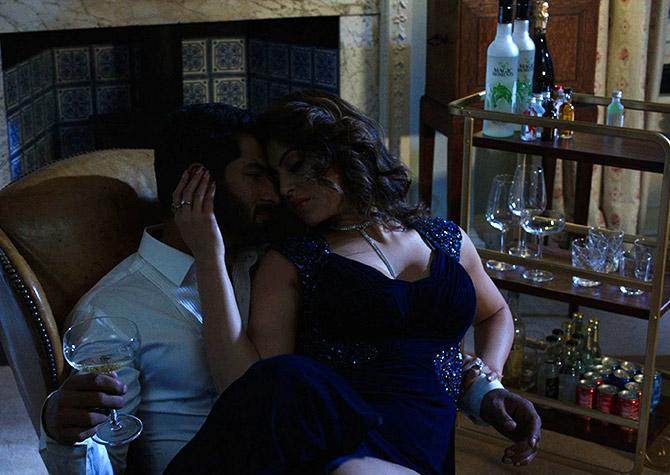 IMAGE: Vivan Batena and Urvashi in Hate Story 4.
This is the first time a Hate Story film has been shot abroad.
Since Urvashi's character is London-based, they filmed in London for two months, followed by a week in Dubai.>/p>
"There are a lot of emotionally disturbing scenes in the film. It was very exhausting for me. In London, the temperatures were freezing, so whenever I had to do emotional scenes, I would do a five-minute push up. I would also run up the stairs to get into the mode. I had a lot of sleepless nights, as it was very tiring."
The most toughest scene was a four-page monologue.
The songs Aashiq Banaya Aapne and Naam Hai Tera were also tough, she says, as they gave her blisters on her feet.
"Aashiq Banaya Apne and Naam Hai Tera are remakes, but they are treated very differently in this film. We did heels choreography (dancing with high heels on). It's normally done in the West, and we have tried it here."
"I had to wear very high heels and dance in Aashiq Banaya Apne, and that's very difficult. I did 11 dance forms like jazz, ballet, Kathak, ballroom and Bharata Natyam in Naam Hai Tera. I am also doing the waacking dance form. This song was earlier picturised on Deepika Padukone," she says.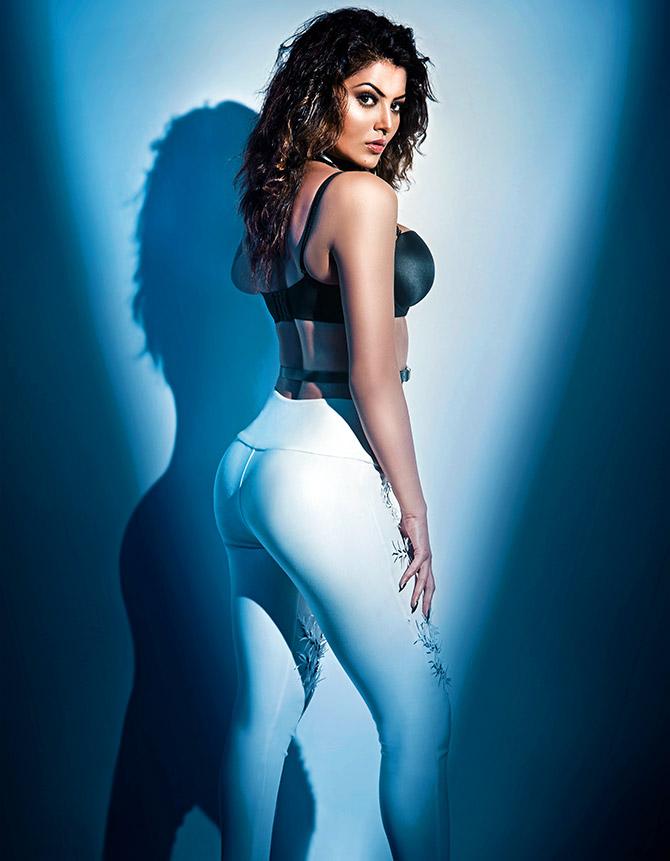 Her co-stars Karan Wahi and Vivan Batena, Urvashi says, didn't who she was before the film. But they got along pretty well during the shoot.
"Karan and Vivan play brothers. It was wonderful working with them. They are great actors and were encouraging and supportive during the entire shooting," she says.

IMAGE: Riteish Deshmukh and Urvashi in Great Grand Masti.
Urvashi's last film Great Grand Masti was a sex comedy while Hate Story 4 is a erotic thriller. Does she fear being typecast?
"Amitabh Bachchan is my favourite actor. I received a role in Sarkar 3, but I refused," she says. "I got other film offers too, but I said no because I want to do something different. I wanted to do roles I was attracted to."
"Hate Story 4 is a revenge drama. My character Tasha is the real hero of the film. If you look at the poster, you will know. Everybody is praising the posters. The best part of the poster are my eyes. They speak of revenge and helplessness at the same time. It's very vulnerable and real."
"Right from my childhood, I have loved female-centric films," Urvashi adds. "I love Jennifer Lawrence's movies like Joy and Mother!, Gal Gadot's Wonder Woman. I have always wanted to do female-centric roles. I did the other films with senior actors, so there very little pressure. But here, I am the main actor, so I am excited and nervous at the same time."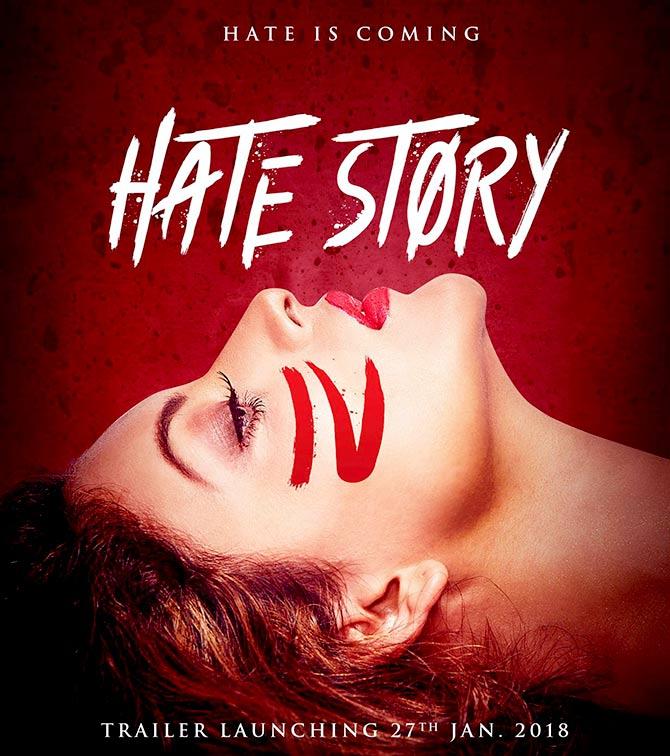 Last year, Urvashi was seen in an item song in Kaabil. Is it frustrating when one doesn't get enough work?
"It was my decision because I wanted to work in just one film. I am very choosy," she says.
Is she happy with the way her career is heading?
"I am blessed that I got to do different kinds of characters. In my first film, Singh Saab The Great, I played a Punjabi girl. In Sanam Re, I played a socialite. In Great Grand Masti, I played a ghost. And in this film, I'm a supermodel. I want to do kinds of roles because it is liberating," she says.
She may have passed up a film like Ishaqzaade -- she says she refused it because she was too young -- but she doesn't have any regrets.
"I don't regret anything in life. During Ishaqzaade, I was really young, maybe 16 or 17. I had different priorities in life. I wanted to be Miss Universe."