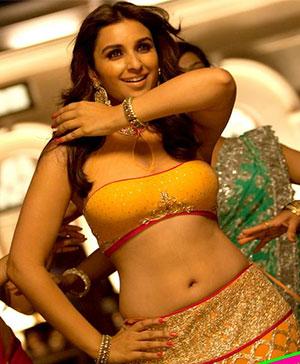 'My inspiration to write songs for any film must come from the script alone. I am not writing an independent poem. What I write is drawn from the characters and their relationships,' Gulzar tells Sonil Dedhia.
India's finest lyricist Gulzar is a genius even at 80. And still just as busy with movie projects.
His latest film is Shaad Ali's Kill Dil, releasing on November 14.
In a career spanning 50 years, Gulzar has remained consistently relevant, composing lyrics for some of the most memorable songs in Hindi films.
In a brief conversation with Sonil Dedhia, Gulzar talks about the inspiration for his lyrics.
Kill Dil is your fourth collaboration with Shaad Ali after Saathiya, Bunty Aur Babli and Jhoom Barabar Jhoom. Does he give you a brief about the lyrics?
I don't do any film till I have the full script in my hand.
Shaad works out his films before he starts shooting them. That's what I like and respect about him.
It is important to be well versed with the story and genre of the film. Since I know a little bit of filmmaking myself, I understand the medium.
It is important to know the characters too. Not every character will speak the same way and thus every character cannot sing the same way.
I must match the language of the song to the dialogue of the character.
Tell us about your association with Shaad Ali.
I admire Shaad's work. I like the kind of films he makes. I have worked with him in all his films.
When Shaad first approached me with the script, there were a few things I did not like.
I gave him honest feedback. He agreed and reworked the script.
I liked the revised script very much. We share very cordial relations and do not mind taking each other's feedback.
Does Shaad give you feedback as well and ask you to change certain lyrics in a song?
Yes, and I don't mind it.
I might just write some lines and Shaad will react to it and if needed, will ask me to change it.
The same goes with (music composers) Shankar-Ehsaan-Loy.
There are times when we react to a tune and see whether the songs are too grim or too light.
The songs are an expression of the music. It is not about a bad or good tune, a bad or good song. It's about which situations match with the film.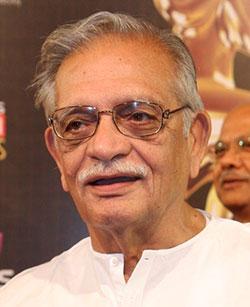 Besides composing the lyrics, we also hear your voice in the song Sweeta. How did that happen?
Shaad wanted the song to start with a couplet and the music composers Shankar-Ehsan-Loy agreed to it.
They worked on the song and decided that I should write the couplets and even recite them. That's how I wrote those couplets which would be in sync with the song and also lent my voice.
Tell us about your association with Shankar-Ehsaan-Loy.
The three musketeers Shankar, Ehsaan and Loy are wonderful.
The most beautiful part of working with them is that they are so spontaneous.
Shankar is a problem to handle sometimes (laughs). Usko jo bhi line do, uski fauran tune bana leta hai (Whatever line you give him, he will immediately make a tune for it). You can be swayed by his tunes easily.
I have to be very careful to keep the words polished and intact because the tunes come so easily and so naturally to him.
He asks me to change the words sometimes and whatever he creates goes beautifully with the situation and the film's flavour.
Where does your inspiration for the lyrics come from?
My inspiration to write songs for any film must come from the script alone.
I am not writing an independent poem. What I write is drawn from the characters and their relationships.
The hero in this film (Kill Dil) is very different and the relationship they share is very enticing.
For Govinda's song, I had brought pain and cruelty in equal measure because he has brought up the two children (played by Ranveer Singh and Ali Zafar).
My muse (referring to lyrics) is created in understanding how do you tackle that relationship between Govinda, Ranveer and Ali.