'We have known each other for the last five years.'
'He patiently waited for me and finally proposed last year.'
'It was beautiful, just the sort of thing I had always imagined.'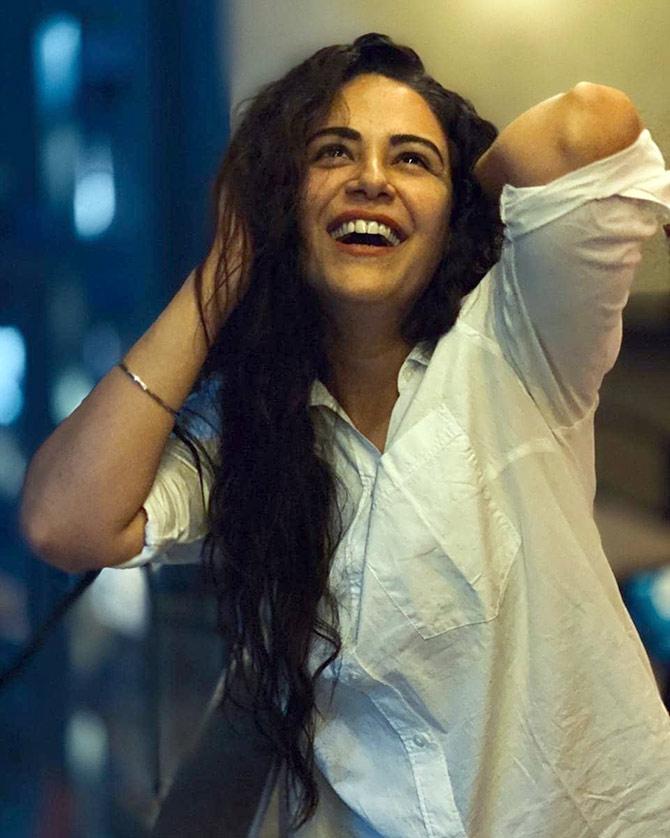 Mona Singh brings a new meaning to the 'other woman' in the popular Web series, Kehne Ko Humsafar Hai, already in its third season.
The show revolves around an extramarital affair, and stars Ronit Roy, Gurdeep Kohli and Apurva Agnihotri. It streams on ALTBalaji and ZEE5.
The actress, who got married last December, assures Rediff.com Contributor Rajul Hegde, "Nobody is advocating infidelity in the show, it's just a story."
Kehne Ko Humsafar Hai broke the stereotype around the 'other woman'. What kind of reaction have you been getting for your character Ananya?
Like you said, it has broken the stereotype mainly because these kinds of TV shows show the 'other woman' in a bad light.
She's shown as a villain, planning, plotting or scheming. But that is not the case here.
The story was very clear that the 'other woman' would be a regular, independent and ambitious woman like all of us, who happens to fall in love with a married man.
When the first season came out, it was nice to know that people did not know whose side to take -- my character Ananya's or Gurdeep Kohli's Poonam, which is a beautiful achievement.
Since then, the show has been a big hit and people were waiting for the third season.
Now that it's out, I have been getting loads of messages.
I am happy that people are watching our show during the lockdown.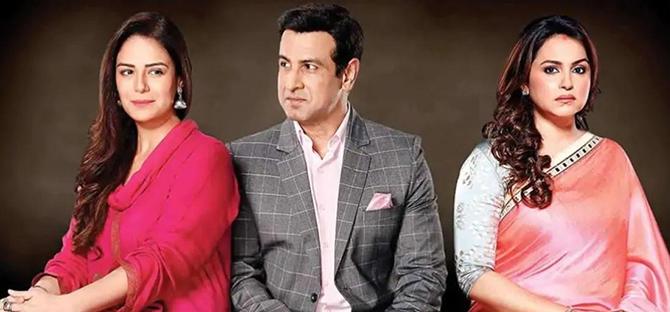 Do you feel society norms on marriage and relationships are changing with time?
Well, it changes from person to person, depends on what kind of relation you are in.
This is just a story, but, of course, some of the facts are taken from real life.
There are some families which are messed up and some are absolutely perfect.
If you are in a relationship, what matters to you the most would be to be loyal to your partner.
And if you think that you have fallen out of love, you should talk to your partner and find a way out.
Nobody is advocating infidelity in the show, it's just a story.
How was the camaraderie between Ronit Roy, Gurdeep, Apurva Agnihotri and you?
I have shot mostly with Ronit.
I have hardly shot with Gurdeep, but whenever we have, it was a lot of fun.
It's been almost three years that we have been working together, so we know each other well and bond over food.
I keep calling Ronit 'dada' and the director would get fed up and say, 'Stop calling him dada! He is your lover in the show!'
Behind the scenes are always more fun.
Gurdeep, Ronit and Suchitra (Pillai) are so much fun to work with.
It's always beautiful reuniting with Apurva. A lot of people want me and Appu to be together in the show.
People have been writing that even after 16 years of Jassi Jaisi Koi Nahin, we have maintained our magic on screen! That's the most beautiful compliment I have ever received.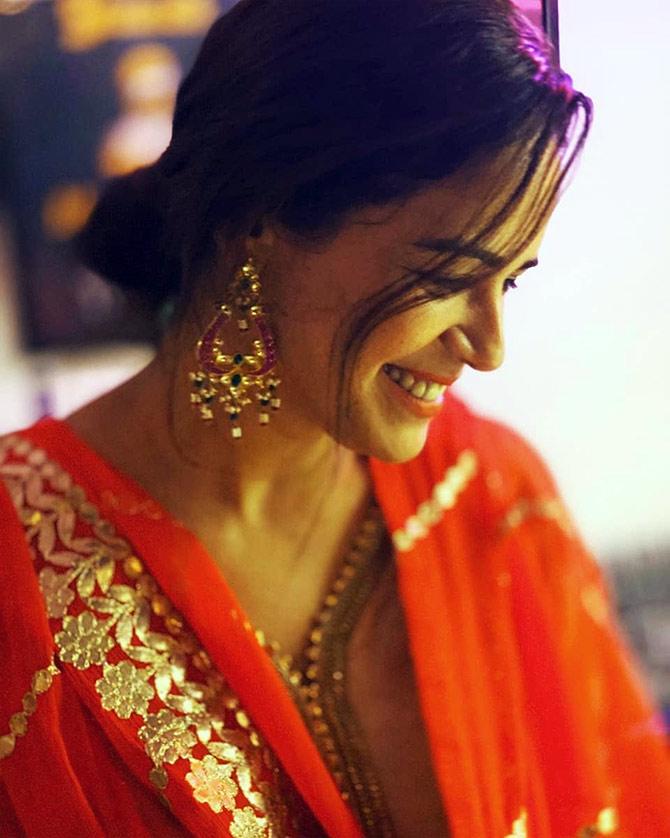 You have always picked different kinds of shows. Was it a deliberate attempt not to fall into the mould of saas-bahu?
Yes, it was definitely a conscious decision.
I have been very lucky to be able to choose or say no, to be in a position to wait, because this is not something I have to do.
I want to do it because I love it.
I have always broken stereotypes.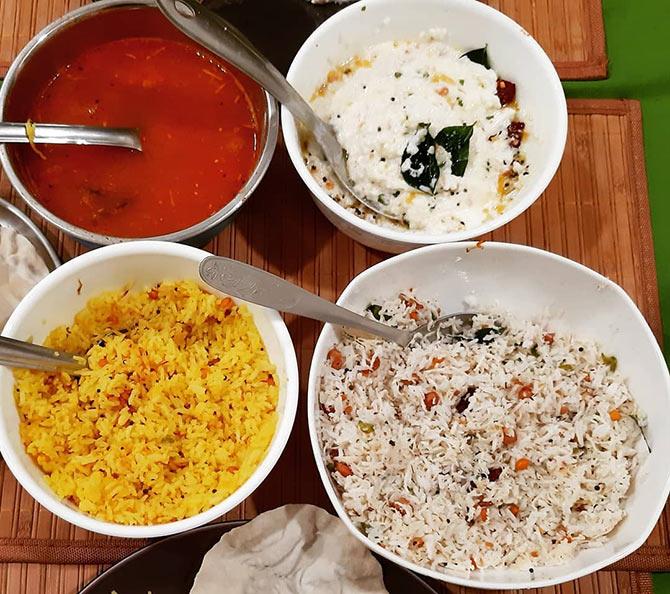 These days, you have been posting pictures of South India cuisine like dosa, chutney, rasam, curd rice and lemon rice on Instagram. Is this because of your South Indian husband?
Yes (laughs). Actually, it's one of my favourite cuisines and I have always been a decent cook.
Nowadays, I have been experimenting with South Indian food, so I am enjoying it.
How did you meet your husband, Shyam Gopalan?
We have known each other for the last five years.
I met him at a friend's birthday party and we hit it off.
I am a procrastinator and he is not.
He patiently waited for me and finally proposed last year. It was beautiful, just the sort of thing I had always imagined.
It was a pleasant surprise. We were driving around in Mumbai, when he suddenly stopped and proposed in the car.
He was ready with the ring.
I was so shocked!
Then I took him home and he met my parents.
My mom was like, 'Finally, he found the courage to propose!'
My parents had known all along.
Then we got married.
I am glad it happened before the lockdown.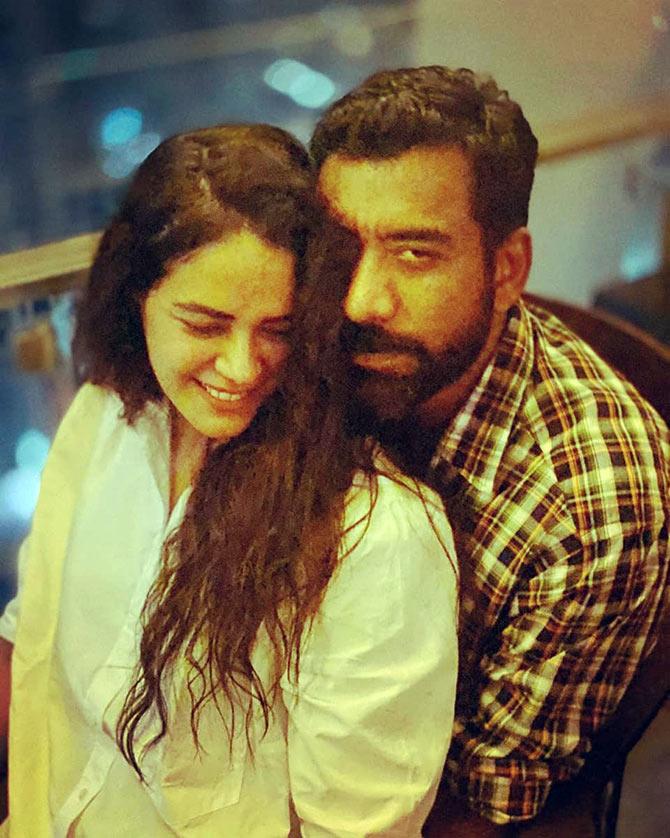 You kept your wedding simple and intimate with not many celebs around.
It wasn't low-key at all.
It was a beautiful private function with my close family and friends. It was exactly how I wanted it to be.
As for the industry, it was just my Jassi gang.
Yes, I am a private person. Whatever birthday parties I have had in the past, I have never invited the media.
Has anything changed for you after marriage?
I have moved out of my parents's house, and I'm not used to it.
I had lived with my parents for too many years.
It's a beautiful change, and I have welcomed it.
The lockdown has been a roller coaster for all of us.
There have been days where I have been anxious not knowing what is going to happen, and there have been days where I have been happy and excited.
It's been good because I recently got married.
We had decided to travel to Italy and Spain in May, but now, the vacation is at home (laughs)./p>
We are discovering each other, watching films and cooking together.
I have been getting a lot of time to spend with my husband.
I was worried about my parents, as they are senior citizens, but I am glad they live just two buildings away.
It's a tough time and I hope we will overcome this.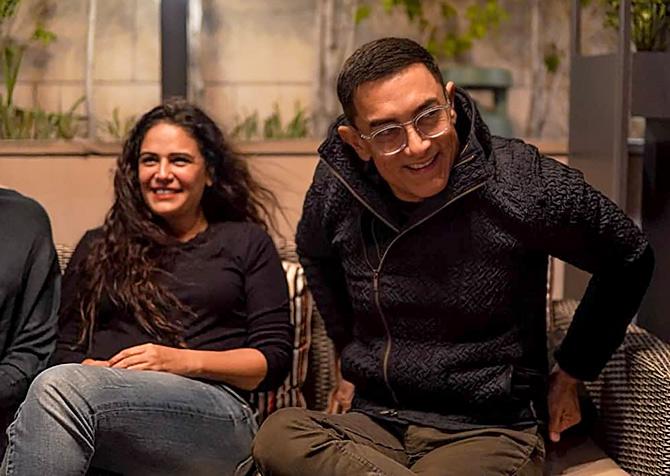 What is the status of Laal Singh Chaddha? How was it reuniting with Aamir Khan and Kareena Kapoor Khan after 3 idiots?
We were shooting till the day before the lockdown.
I think the makers are planning the next step.
Aamir sir is very friendly. After every schedule, we would have a wrap-up party.
We shot in Delhi, Amritsar and Chandigarh.
This film has been the longest outdoor shoot for me till date.
I bonded well with the entire unit.
We have a Ludo group during the lockdown with 50 people. We play every night before we sleep.