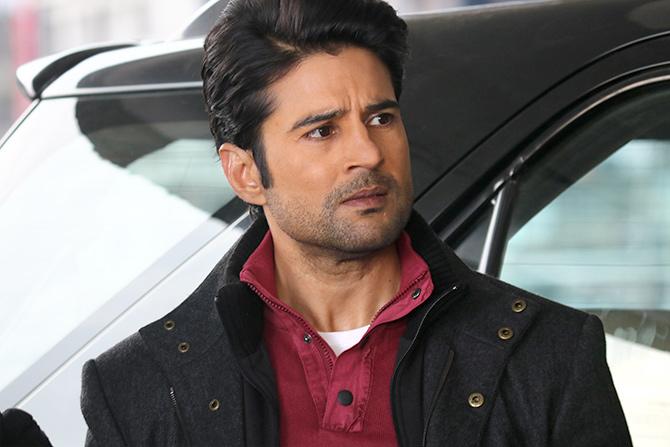 "We are part of history now," Rajeev Khandelwal tells Ronjita Kulkarni/Rediff.com about the coronavirus catastrophe.
"Just two months ago, life was so different," he adds. "We were planning about things to do. Now, nobody is planning anything. Life has taken its own pace."
Rajeev is enjoying an "extended holiday" with his wife at their home in Goa.
"If I wasn't working, I would be doing exactly what I am doing now. I come to Goa in-between projects to go on an ayurvedic detox programme," he explains.
The actor grows vegetables and fruits there as well.
"This is like a maintenance home, where I can do boxing, swimming, rope climbing, cycling.... I live in a quiet village, almost in the middle of a jungle," he says.
Rajeev has just finished a Web series, Marzi, that can be viewed on Voot Select, and that is one of the shows he has been watching lately.
"I just finished Asur, The Morning Show... I'm looking for recommendations now," he says with a laugh.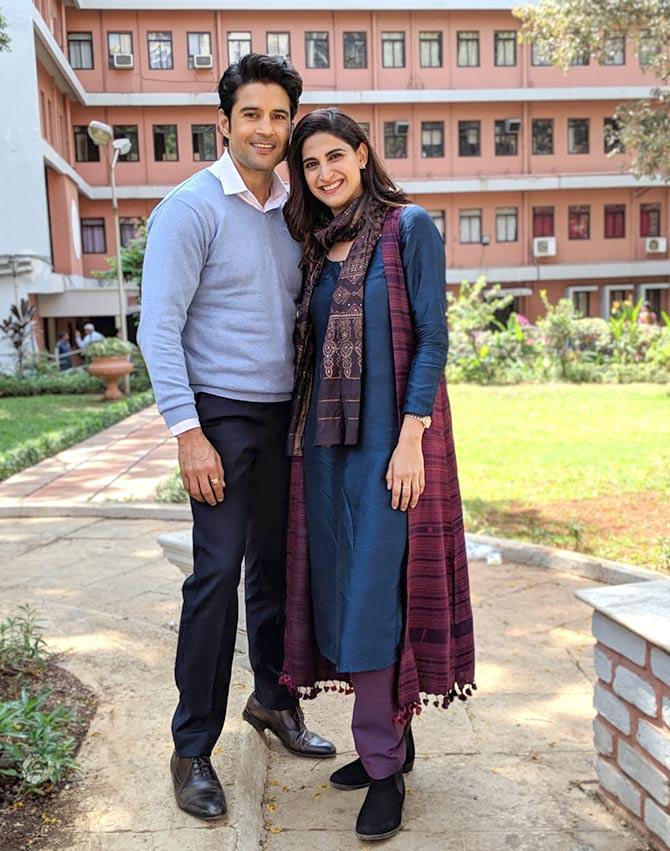 Marzi, featuring Rajeev and Aahana Kumra, is a thriller and very "relevant".
"I have played a lot of characters in my career, but this was a space I was exploring for the first time. Some emotions were not easy to portray because I've not been in that zone," he says.
Marzi is based on a thriller series, Liar, and tells the story of a couple who go on a date. The next morning, she accuses him of rape while he claims it was consensual.
"How do we judge who is lying? The entire series is a web of lies," he says.
And it is very different from the MeToo movement, he adds.
"MeToo and consent are two different things. There is consent between a husband and wife -- if he wants to have sex with her and she says no, that should be respected. Just being married does not over-ride someone's consent," says Rajeev.
"MeToo, on the other hand, is about people who were exploited, and who are now trying to come out and say things out loud," he explains.
"There has never been a low point in my career," he says, looking back.
"And my highs are not the universally accepted type, like a Rs 500 crore film. It's the fact that I can still take my own calls and refuse films that I don't want to do," he says. "I have stuck to the basics that I came with, areas that I will not compromise on since Day 1."
"Yes, some projects don't work, some don't see the light of day," he adds., "but that happens with every actor."
"I got whatever I put in. A lot of people say that after TV, we thought you would be the next superstar of the country. But I said that that is what you thought; did you ask me what I wanted to do in life?"
"Films are not superior to television or the Web platform," asserts Rajeev. "For me, I want to do projects that have a shelf life, in any medium".
"So many years down the line, people still watch the projects I have that I've been a part of -- Reporter, Left Right Left, Aamir, Shaitan, Table Number 21... The project has to be exciting, not the medium."
"The charm and the high of being a part of TV or a film is very high," he says. "It's not easy to convince the audiences. Also, to be a host..."
Is he worried about what the future holds for him?
"I was supposed to shoot for a Web series, but I don't even know whether it will happen now. We will realise the repercussions of this only after a few months, when this gets over," he says.
But Rajeev says he is not worried.
"If you look at my career, I've been taking all kinds of decisions. I follow my life my way."