The actress is making the most of the festive season.
Lisa Ray attended the Durga Puja celebrations in Hong Kong with her twin daughters, Sufi and Soleil.
The model-turned-actress, who has a Bengali father and a Polish mother, was accompanied by her dad.
The twins, who were born in Georgia in June, were dressed for the occasion.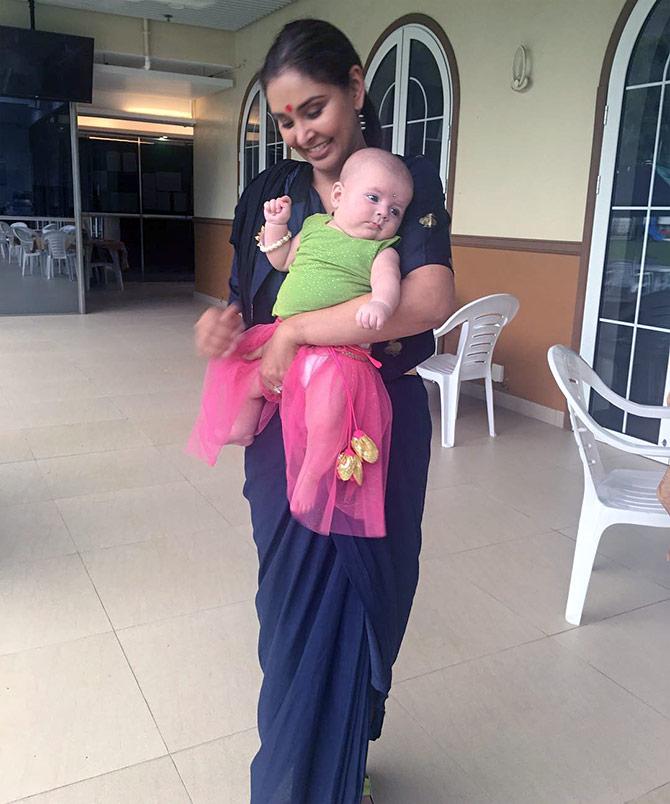 Lisa with Sufi.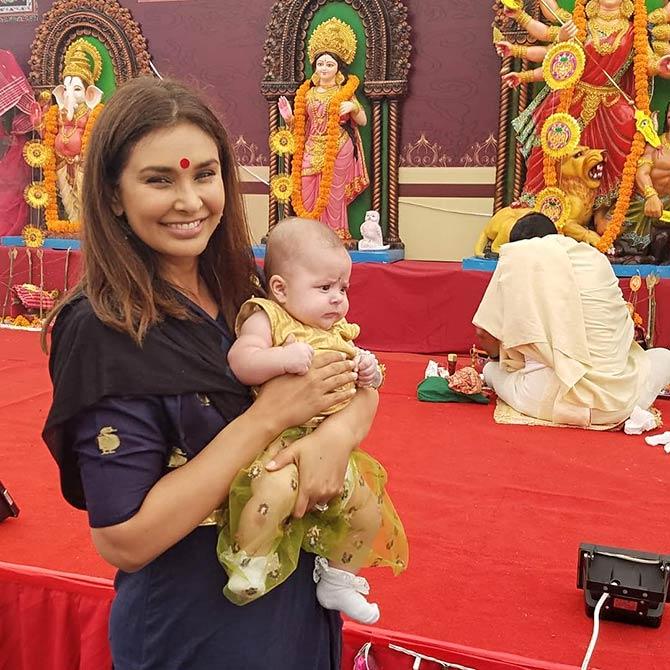 And here's Lisa with Soleil.
'My girls need to know that the qualities of the goddess are within them. Hope to ensure they are exposed to all traditions and cultures and find their own meaningful way to settle the soul's questions...sort of like mama,' noted Lisa.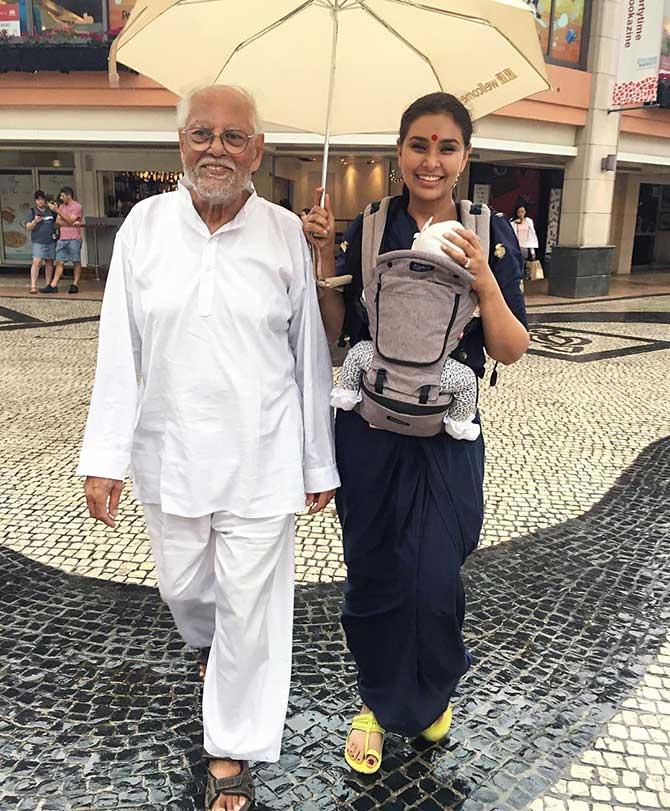 'Three generations of Rays. This is how we do it now. Soaked in the goddess's blessings... and rain. #parenthood #Souffle #DurgaPooja2018 #HongKong'.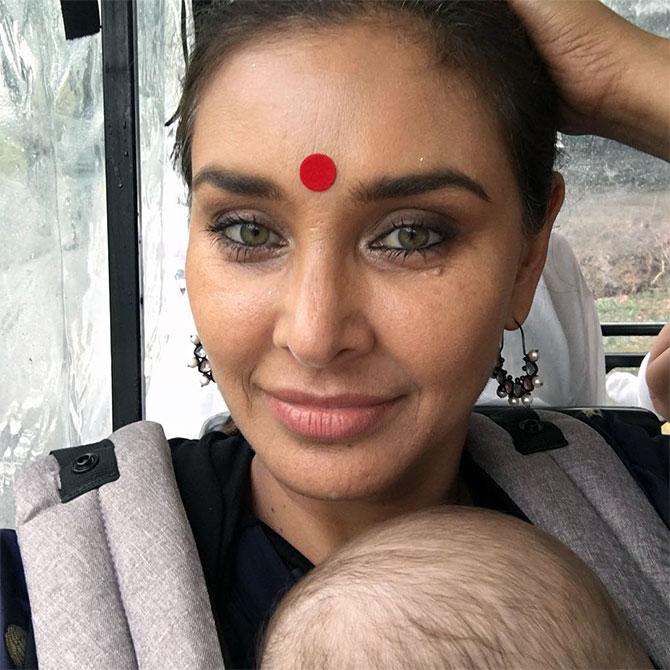 Lisa, up close and so beautiful.
Photographs: Kind courtesy Lisa Ray/Instagram