Touring Paris in style, of course!
Ajay Devgn celebrated his 49th birthday in Paris. Kajol, daughter Nysa and son Yug accompanied the star.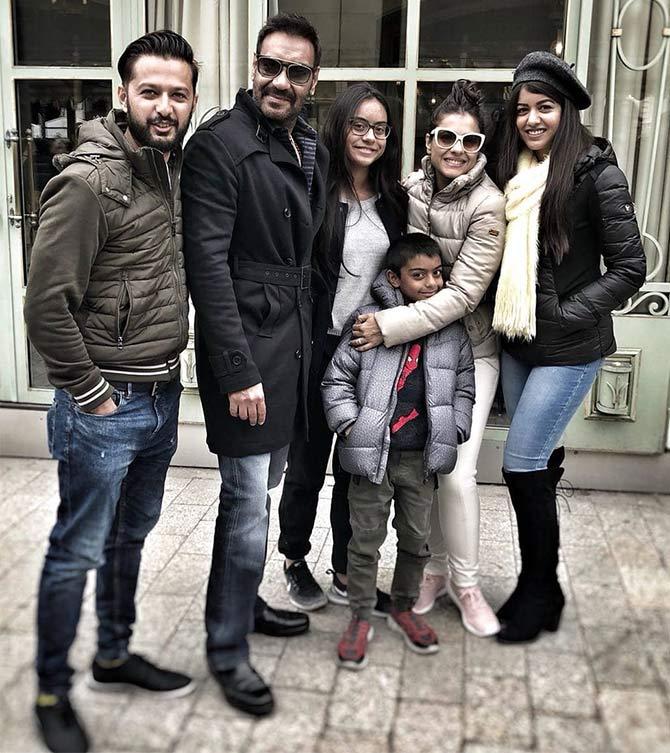 Ajay captions this picture, 'Fêtes d'anniversaire à Paris.' That translates to birthday party in Paris.
Is he taking French lessons?
The Devgns are accompanied by Vatsal Seth and his wife Ishita.
Both have a deep connection with Devgan as they made their debuts with him.
And he played dad to both -- Vatsal, in 2004's Tarzan: The Wonder Car, and Ishita, in 2015's Drishyam.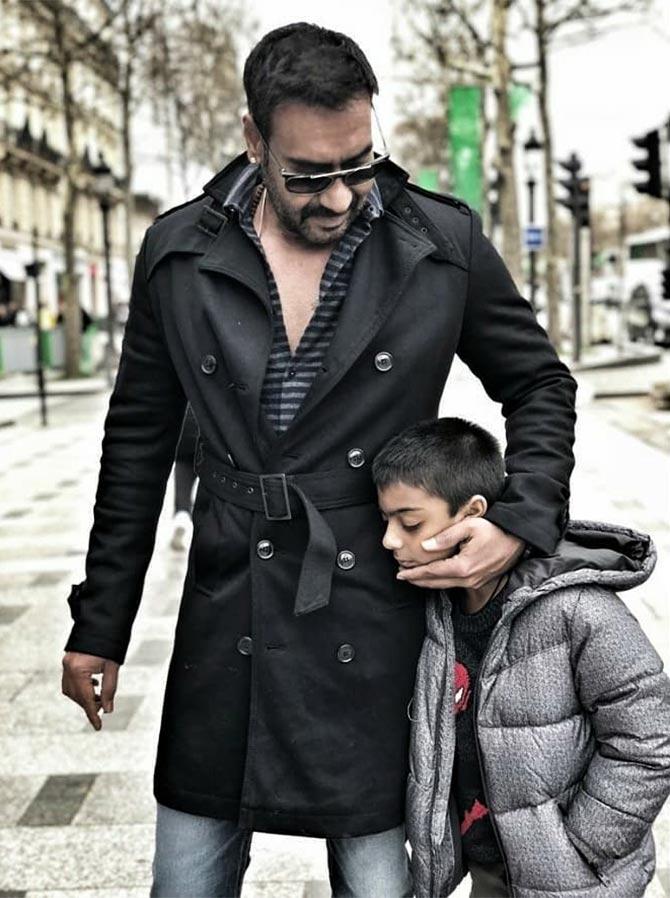 Ajay and his seven year old.
Yug looks a tad gloomy in the pic, but we betcha daddy knows just how to make it all go away...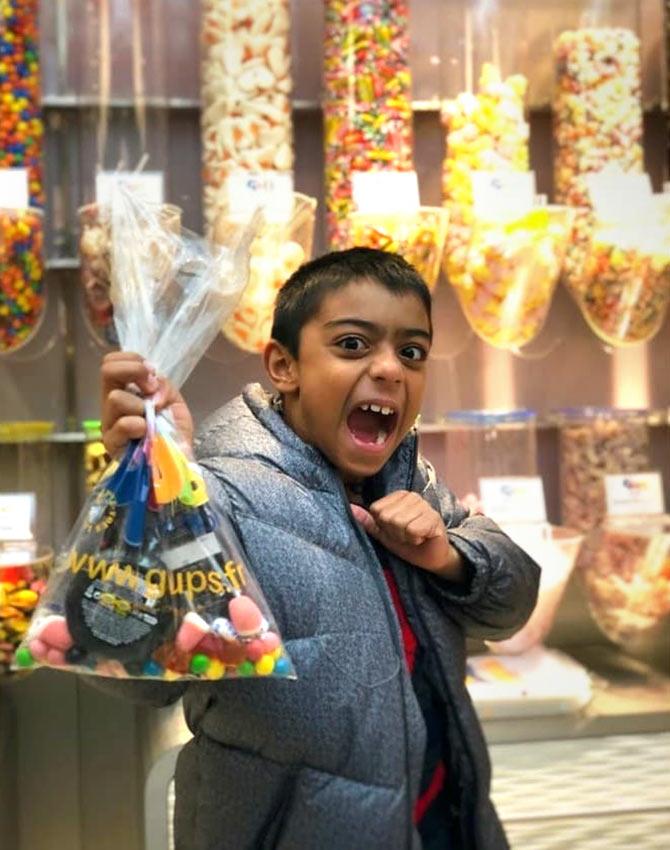 Just give him a bag of candy!
A birthday well spent then.
Photographs: Kind courtesy Ajay Devgn/Instagram