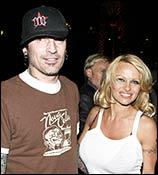 Rock star Tommy Lee has reportedly confirmed that he is set to wed ex-wife Pamela Anderson for the third time.
According to the New York Post, Lee, who has already tied the knot twice with the Baywatch actress, popped the question again on Friday at the Palms Hotel in Las Vegas.
He got a diamond ring for Anderson, and after she said yes, they flew on a private jet back to Los Angeles. The two then shacked up at the Mondrian for the weekend and told friends that the wedding would happen 'this week.'
Lee also made the revelation to the US news show Access Hollywood in an e-mail.
'Yes, I love Pamela. That's my girl,' ratethemusic.com quoted him as saying.
The pair, who married for the first time on a beach just days after they met in 1995, fuelled speculations about their love
affair after being spotted holidaying together in Hawaii.
They married for the second time wearing space suits, and went on to have two sons together, but divorced in 1998 after  Lee was arrested for spousal abuse.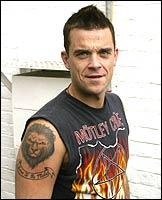 Tattoo trouble

 

Singer Robbie Williams has said he regrets

having so many tattoos and wants to remove them.

 

'I do like getting them done but I wish it was like an Etch-a-Sketch where I can wipe them all out and start again. It would be

nice to have a pure, clean body again,' Fox News quoted him as saying to IOL.com.

 

Madonna's new passion

 

Pop diva Madonna's new passion is horse riding. The singer has started taking hour-long lessons at the Stag Lodge Stables, in Richmond Park, London.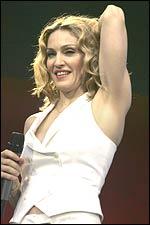 According to the Daily Mirror, Madonna has booked the entire venue so that no one, apart from her instructor, can see her
ride in the arena.
'Madonna didn't want to be recognised at all, so she booked the place out. She was adamant and insisted that she have the  arena to herself,' the paper quoted a source as saying.
The source also revealed that Madonna got so fascinated with the sport that she borrowed two horses from the stable to ride at her country estate.
'Madge asked for two horses -- Fifi and Phoenix. She also hired equipment, including hats, saddles, reins etc. After three  days, the horses were sent back to the school. She seems really keen on riding now,' he said.