Madhu Mantena, better known as Ghajini's producer, makes no bones about his past failures. Having jumped into business when he was all of 18 years old, forfeiting his studies, Mantena admits candidly, "I created my own music label while still a teenager, made money, then lost much more. When I went out of business, I approached my cousin Ram Gopal Varma in the hope of finding work."
Cousin Varma, who wasn't making any films then, asked him to take charge of marketing at Varma Corporation. "I went from Hyderabad to Mumbai, in the hope that I would start afresh in Bollywood even though I had zero experience in films," he adds.
His first big achievement was signing a "hefty" in-film placement deal for Tata Safari cars in Ramu's film, Road. He notes, "This helped the film clinch that necessary economic support."
But Lady Luck shone on him at the premiere of Sarkar, where he learnt of a big buy-out deal between Reliance and Adlabs. Mantena took the opportunity to call up Manmohan Shetty, who offered him a chance to work for Adlabs's overseas distribution arm. "That's when I learnt how the overseas market works and we cracked the market with Krrish," he exults. The film went on to make Rs 16 crore in overseas markets and set cash registers ringing for Adlabs.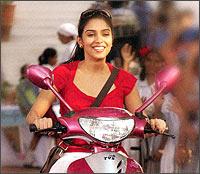 For a lad who had grown up watching Rajinikanth and Chiranjeevi-starrers, over-the-top films, Mantena had no clue that he would be producing a Bollywood movie in five years, with a megastar and a director who could not speak Hindi. While this 32-year old producer may be still counting his cash collections from Ghajini, which have reportedly grossed Rs 162 crore in the domestic market and Rs 39 crore overseas, this "newest" Indian millionaire is not at all shy of sharing his glee.
"Yeah, seems like my lessons in overseas marketing and branding are paying off," he says with a hearty chuckle. If industry punters are to be believed, the film might go on to rake in Rs 200 crore. "I am sticking to the formula of fewer, bigger, better," he says.
According to estimates, Ghajini's marketing spends by the various brands associated with it totalled a whopping Rs 10 crore, while other eyebrow-raising antics like multiplex staff sporting Ghajini's look and hairstyle (of course!) are estimated to have cost up to Rs 4 crore.
Why was this required when he had a star like Aamir to promote the film? "With such a film, we had to use a variety of devices to make the film a conversation point in order to make people want to watch it, so that they could become a part of the talk around it," he rattles off his answer.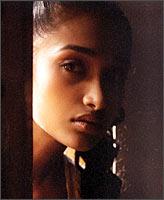 Close to 1,500 prints in domestic markets and over 300 prints overseas, the largest number for any Bollywood movie, were distributed, giving it a wide reach. "The need to release the film to a wider audience base is critical to ensuring that there is maximum collection in the first two or three weeks," he acknowledges. Mantena declares that the bulk of the film's collections happened through single-screen theatres and digital cinemas run by UFO Moviez. He is proud of the fact that he has made a film that is being watched by the masses, not just the classes.
Does this mean no small-budget, new-age multiplex films for Mantena? "I am a platform for the directors. If there is a story that can be made in a Rs 60 lakh budget, then I don't see why I won't back it," he responds. He has already floated a production house, TellTale Pictures, with friend Abbas Tyrewala, director of Jaane Tu Ya Jaane Na, and is a strict believer in the "one film at a time".
No wonder this young producer thinks Aamir Khan is god. In fact, he gives the actor so much credit that it can be humbling to hear him speak about Khan.
So, any break from the movie business on the cards? "Hell no, I need to get working on my next film 1-800-LOVE, and then there's also the constant worry about the dollar strengthening as we plan to shoot our film in Boston starting this May," he says, his producer-self finally in character.
This film, to be directed by Tyrewala, holds a special place for Mantena. He explains enthusiastically, "I am trying out a new business model with 1-800-LOVE where people involved, like A R Rahman, John Abraham, Abbas Tyrewala, and a few heads of departments will be given a percentage from the film's collections. This way, everybody involved will get to be part of the film."
Powered by