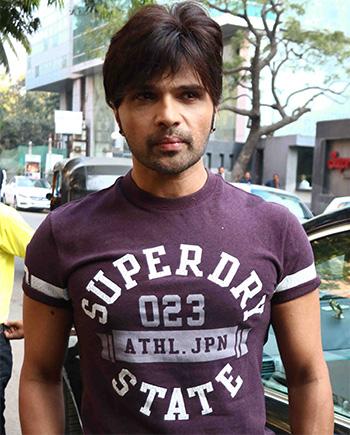 Music composer, singer and actor, Himesh Reshammiya, and his wife, Komal, who have been married for 22 years, have decided to part ways.
The Aap Kaa Surroor actor filed for a divorce on December 6 at the family court in Bandra, Mumbai.
The couple -- who were reportedly staying separately since the last few months -- have chosen not to go public with the reason behind their decision.
In an interview with the tabloid, Mid-Day, Himesh said, 'Sometimes in life, mutual respect becomes the most important and, giving due respect to our relationship, Komal and I have amicably decided to part ways… There is no problem whatsoever with this decision among us and our family as every member respects it. Yet, Komal is and will always remain a part of our family and I will always be a part of her family."
Komal, who also spoke to the tabloid, used similar words, "Himesh and I completely respect each other and are jointly going ahead with this decision to part ways, but mutual respect will always be there between us as I am a part of his family and will always be, and the same stands for him towards my family."
The couple have a son named Swayam.