'I am very bold that's why they get intimidated by my presence.'
The famously bold and fiercely opinionated actress Mallika Sherawat is thrilled to have bagged a starring role in the coming multilingual film Nagmati, which went before cameras on Monday with a mahurat puja.
In a first for her career, the actress features in a double role in the film.
Ask her if she was offered a dual role before in her career that she could not take up, Mallika tells Rediff.com Contributor Mohnish Singh during his visit to the sets of Nagmati at the sprawling ND Studio in Karjat, "I had to let go of so many interesting roles in the past because I don't compromise on anything. Those who compromise eventually get those plum roles."
The first of a two-part interview:
This is your first film where you are playing a double role. Tell us more.
I watched Seeta Aur Geeta in my childhood where Hema Maliniji played a double role. I have grown up watching Amitabh Bachchanji in several films where he played a double role.
So I was half nervous, half excited when the makers of Nagmati approached me for the film.
Playing a dual role is always exciting for any actor because he or she gets to play two characters in one single film.
I am doing it for the first time. Whether I fail at it or excel at it is something I will get to know only when I begin shooting.
I am keeping my fingers crossed.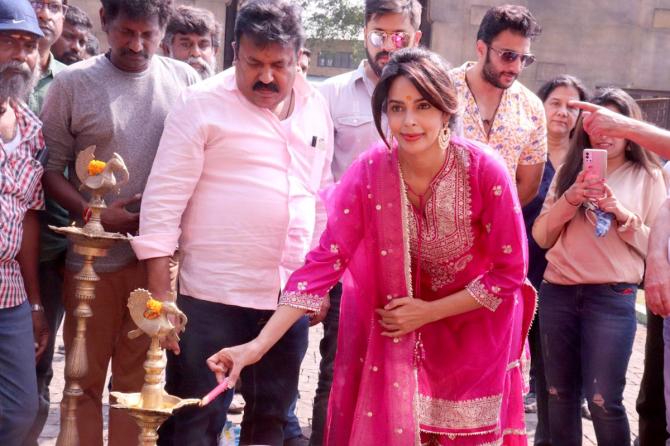 Were you offered a double role before in your career, but you could not take it up for some reason?
Not only a double role, but I also had to let go of so many interesting roles in the past.
Reason?
Compromise. And I don't compromise on anything. I did not enter the industry to compromise, you know.
Those who compromise eventually get those plum roles.
It is not just a double role, but also a title role. Do you feel any pressure mounting on you?
I feel when an actress gets to play a title role and that too in a female-centric film, it is good for the whole industry. This inspires writers to write more such characters and films.
Earlier, only male actors used to get such 'privileged' roles. But now, slowly and slowly, the tide is turning and female actors are also getting to do these kinds of roles.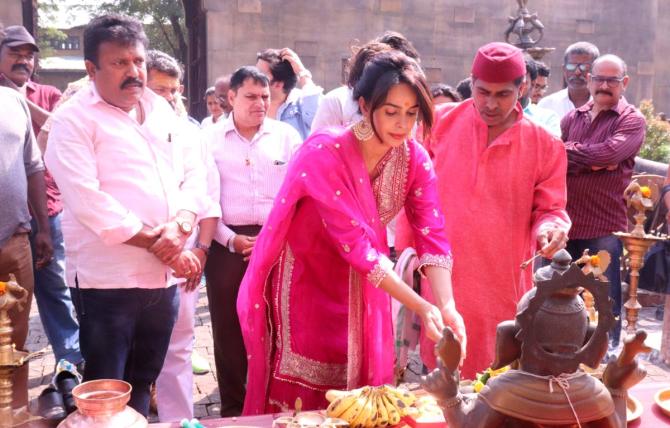 What are your preparations to pull off this character?
This film involves a lot of action, so I have trained in action.
I tried to learn horse-riding as well, which was a very difficult task to do. I saved myself from getting hurt twice.
I also learnt sword-fighting because there are many scenes where I fight with a sword.
I insisted on doing action scenes on my own. I was completely against the idea of hiring a body double for the same. It is a very tough task. You need months of training to do action convincingly.
You have so much potential in you. When will we see you in roles that commensurate with your talent as an actress?
This will happen only when the directors start thinking out of the box.
I recently completed a film with Rajat Kapur. I have got the opportunity to play a really interesting character in it.
I am also working with Gurmeet Singh, the director of Mirzapur.
We are doing a streaming show together. We were shooting in Delhi. That is also a great role.
I feel that now some good roles are being written for actresses.
When I did Murder, there was an acute scarcity of such roles in the industry.
Things are changing slowly and slowly.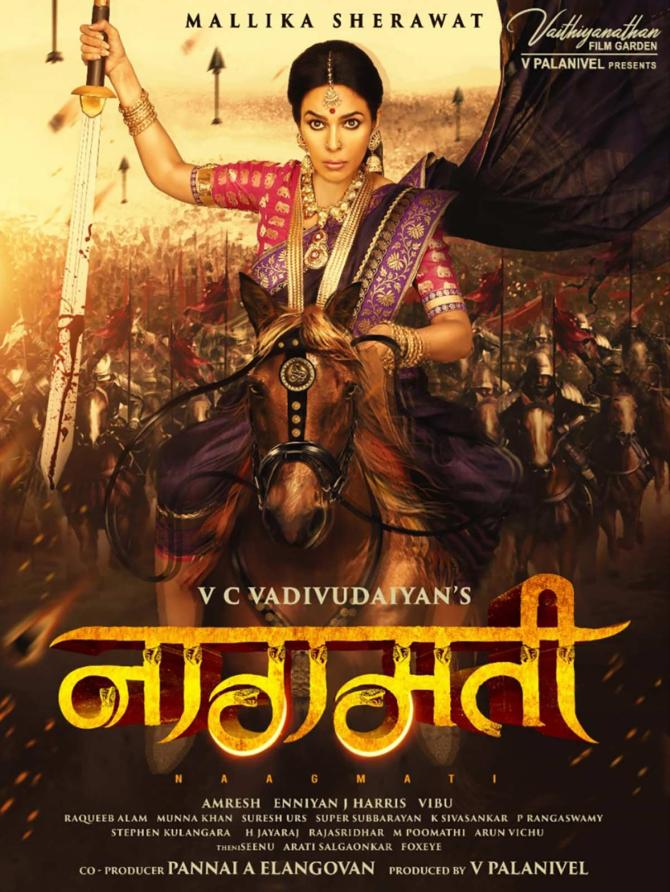 There is no hero opposite you in the film. Why?
I don't know why heroes don't want to romance me. I think they all get scared of me (laughs).
I am very bold that's why they get intimidated by my presence.
After having done so many films, what do you think is your strength as an actress?
I think I am a very bold actress. I am a very daring actress. I take risks.
I am not a hypocrite, something that has done more harm than good to me. I often land into trouble for not being a hypocrite.
I voice my opinions fiercely, which does not go down well with certain people sometimes.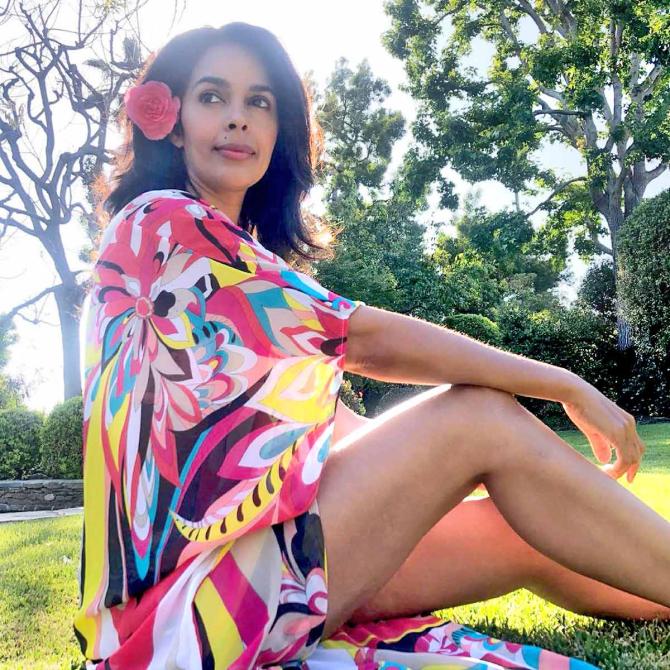 Do you think you lost out on certain projects because of this?
Absolutely. A lot of projects I had to lose.