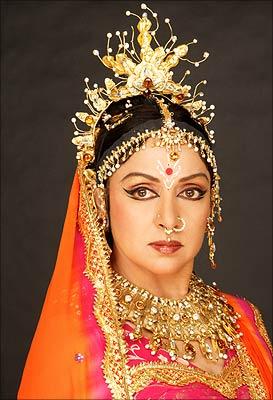 The gorgeous Hema Malini will perform a series of dance shows with her troupe in Mumbai. The dance will portrays the life, times, teachings and relationships of Lord Krishna.
Hema Malini, a devout follower of Krishna, says, "I have always thought that Krishna's life is a story of supreme magic and wonder. He has millions of devotees not only in India but also all over the world. He is loved as a child, a young lover, a warrior and finally, as the Jagadguru (supreme teacher of the world) because of the immortal Bhagvad Gita."
The dance shows will be held on November 18 and 19 at Mumbai's Ravindra Natya Mandir, Prabhadevi.