Veenu Sandhu meets the young filmmaker who won the Satyajit Ray Short Film Award.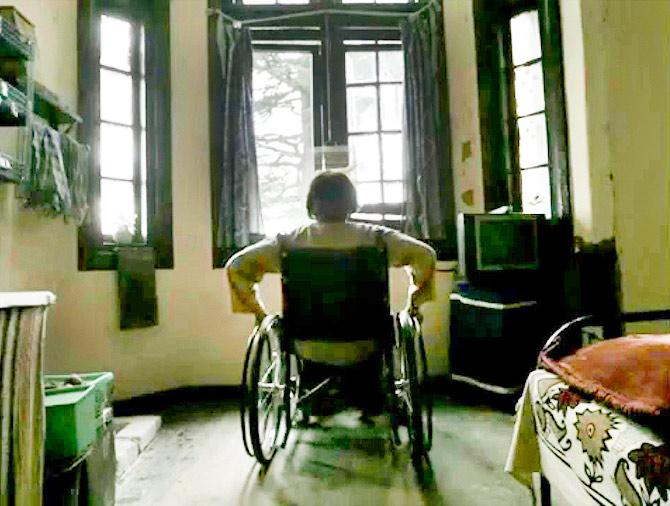 There is something about Shimla, about its meandering lanes where you can sometimes feel the clouds around you. And, about its colonial-era buildings and homes where the freshness of winter seems to be permanently nestled.
It is not without reason that the 'Queen of Hills' draws hundreds of visitors every year. But beneath its quaint-town, touristy facade, the one-time summer capital of the British hides scores of stories dressed in local flavour.
Seldom do these stories get to travel too far away from the hills. And, even more rarely through the medium of cinema.
Siddharth Chauhan, a 26-year-old filmmaker from Shimla, is trying to change this.
Untrained in the art of filmmaking, but armed with passion, a keen eye for good cinematography and a flair for telling a story with sensitivity, Chauhan has been slowly carving a space for himself in the world of indie films.
His film PaPa bagged the Satyajit Ray Short Film Award at the London Indian Film Festival, Europe's largest South Asian Film Festival.
A perceptive depiction of a son's relationship with his wheelchair-bound mother after an accident that has left them scarred, PaPa was shot in Shimla within a span of six days on a shoestring budget.
A crew, mainly in its 20s and with little experience in filmmaking, shot the 28-minute film at the Young Women's Christian Association.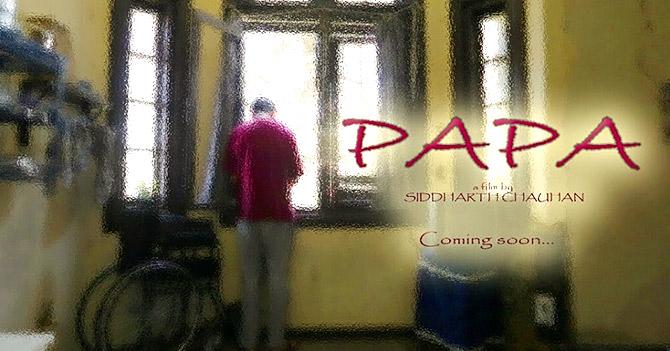 The haunting play of light through long corridors, shots that stay and expressions that hold are clearly the work of a filmmaker who knows his art.
"A stickler for perfection who knows what he wants and extracts it from you," is how Sushma Kaul, 60, who plays the mother in PaPa, describes Chauhan.
Like most others in Chauhan's films, Kaul is not a professional actor. She is the head of the English department at Bishop Cotton School, Shimla.
Her only other film outing before this was when she starred in Gippi, a Karan Johar production.
"I don't want to compare, but there was a marked difference in the way the directors of the two films functioned," says Kaul.
"For someone this young, Chauhan has a rare intensity and an incredible eye for detail. Every character, no matter how small, is critical for him."
It took Chauhan some time to figure this out, but filmmaking appeared to be the most logical amalgamation of his many interests during his growing up years.
He always enjoyed the creative rush writing brought with it and as he entered college, he also started experimenting with photography on a Nikon film camera.
At 18, while still in college, he made his first film, Zunei, on regressive hypnotism, inspired by American psychiatrist and hypnotherapist Brian Weiss's book, Many Lives and Many Masters.
Other such experiments with a few college friends followed. While these films weren't really worth showing, "I was learning, and that gave me confidence," says Chauhan.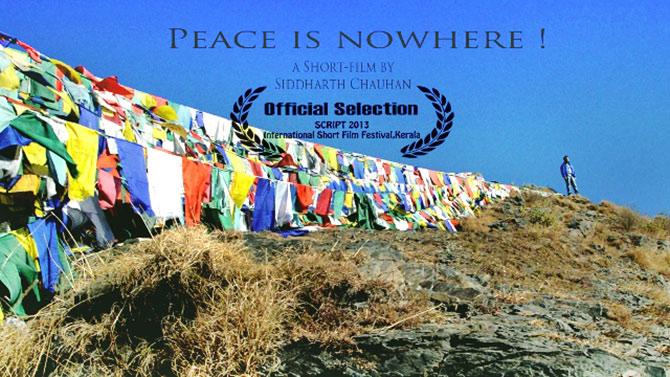 A bachelor's course in computer application followed, after which he enrolled for MBA at Himachal Pradesh University "just for the sake of it".
By this time, he had made one film, Peace is Nowhere! (2013) that he felt was worth pitching for screening at the SCRIPT International Short Film Festival in Kochi, Kerala. The film was selected.
"I had realised my films didn't look professional, especially the cinematography bit," says Chauhan.
This time, he had focused harder on his camera work so that the film looked good, even though the story wasn't great.
"At the festival, where I saw some wonderful work, I realised my film was the worst of the 20-odd that were competing," he says with a laugh.
Once back in the hills and ready to take on a greater challenge, he made his second film, Boys Don't Wear Nailpolish!, about a mother's struggle against gender stereotyping to protect her child's individuality.
It won the Golden Halo award at the same Kerala festival where he says he was the worst performer a year before.
The film would later win the Best Indian Film Award at the Pink City International Film Festival, Jaipur, and then, through word of mouth, travel to festivals in Mumbai, Delhi, Kolkata, Paris, Belarus and also be shown at the Caroline Theatre in the United States.
Chauhan, however, wouldn't travel with it outside the country. "I am so poor that I haven't been able to do that," he says, again with a ready laugh.
Even now, when his film won the Satyajit Ray Award, Chauhan wasn't there in London for the momentous occasion.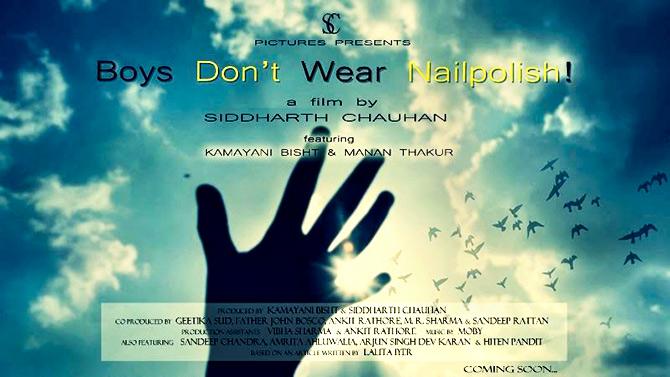 After Boys Don't Wear Nailpolish!, Chauhan moved to Mumbai to work with a production house, Anticlock Films.
"Here, for the first time, I saw how a feature film on a big scale is made. It was an overwhelming experience," he says.
Another project with Anticlock Films followed, but by the end of it, he was done.
Being an assistant editor, though it taught him a lot, wasn't creatively challenging.
The hills beckoned and Chauhan decided that if he had to make films, they would have to in and around Shimla.
Early in life he had started practising Buddhism, which, he says, "has been a very essential part of my journey and it is from here and from my mentor, Daisaku Ikeda, that most of my motivation and inspiration comes from."
That's the subject he chose for his next short film, The Infinite Space, about a little Buddhist monk to dares to believe in a secret that was revealed years ago in an old scripture.
As with each of his films, he wrote the script for this one too. But, it also needed powerful music.
The monks and the monasteries he visited all pointed him towards Nawang Khechog, a Grammy nominee Tibetan flautist and composer.
A frantic Google search led him to someone who had worked with the musician and who, in turn, put him in touch with Nawang Khechog.
Desperate though he was for the music, Chauhan had no budget for it. "But Nawang Khechog is a very generous person and he said, 'Okay, go ahead, you can use my music'," recalls Chauhan.
Besides the surreal story and Nawang Khechog's music that as though rises, falls and echoes off the hills, is the powerful cinematography where corridors play a central role, just like they do in PaPa.
PaPa, incidentally, draws from his childhood memory of his banker father who was often absent from home because he was travelling so much, until he gave up his banking job and turned to his passion: Agriculture.
"I love corridors; all my films have shots of corridors," says Chauhan. "I find them fascinating. They also have an element of mystery or a secret, in that they lead us somewhere."
That also explains the name of his production house: Secret Corridor Pictures. Besides, the letters 'S' and 'C' are also the initials of his name.
Chauhan says a major reason that he has reached this far is because of the goodwill of people who have been generous enough to lend him or rent him filming equipment.
"And I don't really pay my actors. They have been kind enough to work for free," he says.
His next project Karma, a full-length film the script of which he has already written, will, however, require some serious financial backing. He is hoping it will come along.
In the meantime, the storyteller from the hills intends to keep celebrating the uniqueness of the land he belongs to.