Get your lowdown on what's going on in the world of Bollywood, right here!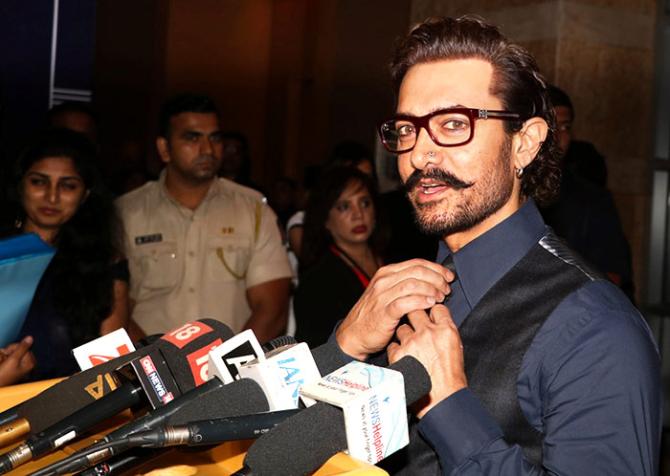 If reports are to be believed, Aamir Khan has apparently been playing an exceedingly active role behind the camera as well for the lavishly mounted Thugs Of Hindostan. This is Yash Raj Films' most expensive project yet and has already gone over-budget.
According to sources in the know, Aamir is in a more collaborative mood than usual this time.
"He's always known to be much more than an actor on the sets of his films. But, this time, for Thugs Of Hindostan, he's hands-on with director Vijay Krishna Acharya," says the source.
And apparently Acharya, known to friends as Victor, doesn't mind.
"Aamir is helping the film become bigger and better and Victor is happy to have his inputs. In fact, so large is Aamir's volume of contribution that producer Aditya Chopra listens to the superstar's suggestions and makes sure they are included in the shooting," says the source.
Apparently, Aamir's co-actors in Thugs Of Hindostan don't mind taking instruction from him either.
"Whether it is Katrina or Fatima Sana Shaikh, they know Aamir is very much in collaboration with the director. Even Bachchan Saab is quietly accepting Aamir's instructions on the sets. It's quite a shock for him, since he has never ever intervened in the direction in his career," says the source.
Is Arbaaz is trouble with his Khandaan?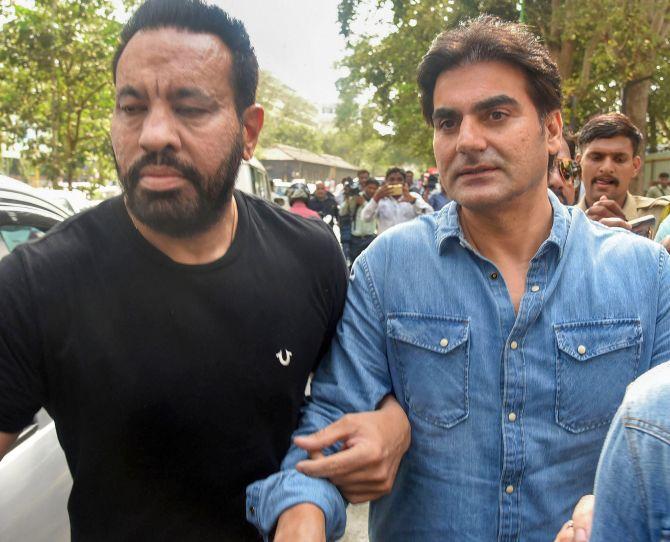 A blanket of silence has fallen over Salman's familial residence, Galaxy Apartments, after his younger brother Arbaaz Khan's alleged confession of involvement in betting during the IPL.
While no one in the family is willing to make a statement, not even the usually outspoken and forthright Khan patriarch, Salim, a close friend of Salman says the family is in a "state of shock".
"I don't think anyone in the family knew about this (Arbaaz's betting during the IPL). Arbaaz didn't share this with anyone. Salman and the family came to know about it only when he was summoned to be interrogated. Now they're waiting for Arbaaz to tell them details.
"No one in the family will persuade Arbaaz to talk. The family lives together but each member is given space to what he wants," says the friend.
None of Salman's friends will speak to him about this unsavoury controversy. But, since he is currently out in the public domain promoting his new film, Race 3, it would be hard for the usually-outspoken actor to maintain a stoic silence over his brother's alleged misdemeanour.