Rani Mukerji opens up about her daughter.
From AbRam to Taimur, fans and shutterbugs continue being obsessed with star kids, but Rani Mukerji says she and her filmmaker husband Aditya Chopra prefer keeping the life of their daughter Adira private.
Adira was born on December 9, 2015 and Rani says Adi and she want their daughter to have a normal childhood and not live a life full of "privileges".
"It's our decision. My husband being a private person wants Adira to have a normal upbringing. Seeing the circumstances around her, where the parents are slightly known, there will always be intrigue as to how our child is. There will be a kind of extra attention which probably they don't deserve," Rani says.
"If they are going to the school, you are hoping your child is going to be tested equally like others. You don't want them to have extra privileges or importance. You want them to grow up as normal people," Rani adds.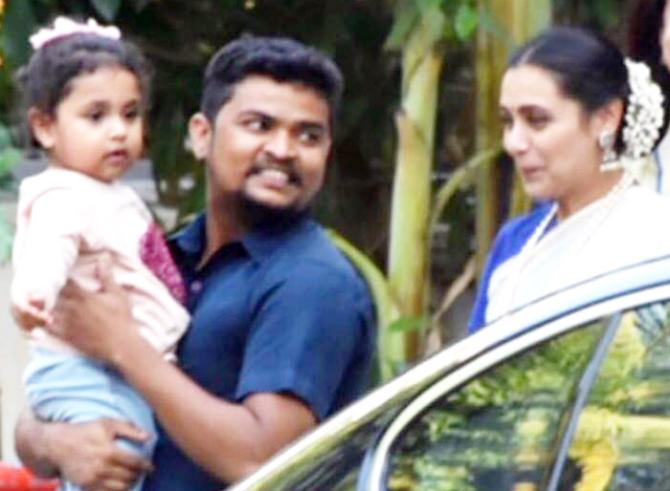 Rani does not want her daughter to get celebrity-like attention or treatment.
"When you have that kind of attention, we try that if she is on a beach with her friends, or she is going to a park, she should go unnoticed, without anyone around her saying, 'Oh! she is the daughter of so and so'."
"We are trying our level best to achieve that," she says. "Of course, it is difficult because we have a culture where our fans and well-wishers want to know how the child looks... But we will do what we think is best for our child and this is what we think is best for Adira."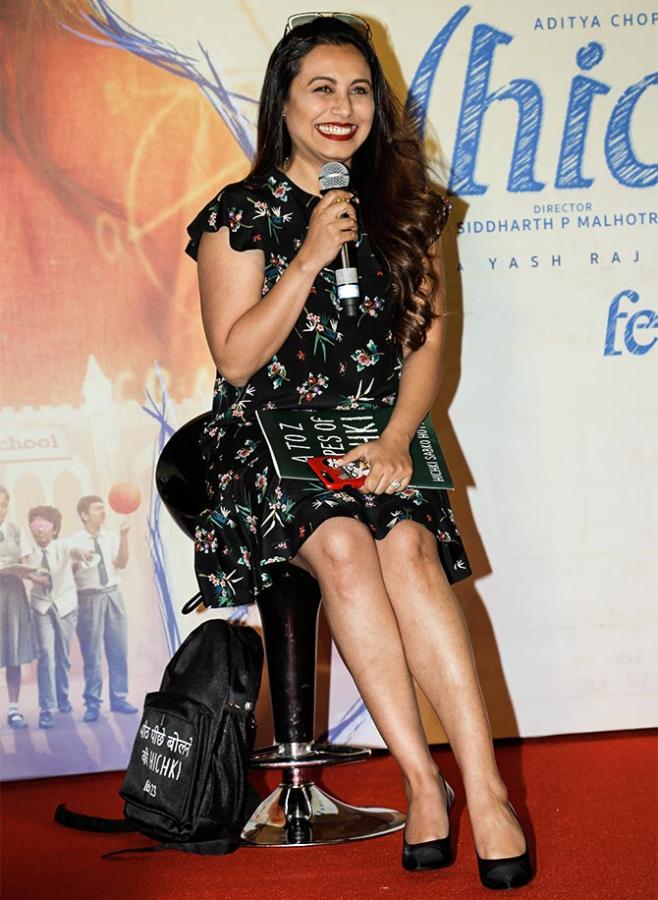 Rani was speaking at the trailer launch of her new film Hichki which marks her first movie, after Adira was born. Her last film was Mardaani in 2014.
Hichki is directed by Siddharth P Malhotra.
Rani praised Adi for taking care of Adira while she was off shooting.
"I always tell Adi to sit at home when I am out at work and babysit the child," she says. "He helps a lot."
Photographs: Pradeep Bandekar