Eijaz out, Devoleena in. And there's another surprise entry too!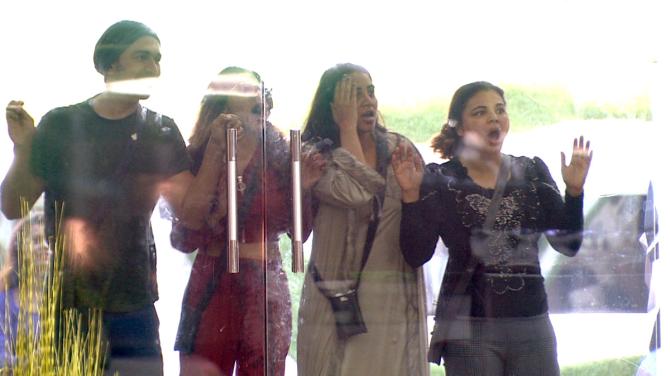 Monday's episode begins with Rakhi Sawant asking Eijaz Khan what 'infatuation' means.
Meanwhile, Arshi Khan is surprised when she learns Rakhi has hidden food items for herself.
Arshi and Nikki Tamboli take her food items and start hiding it somewhere else.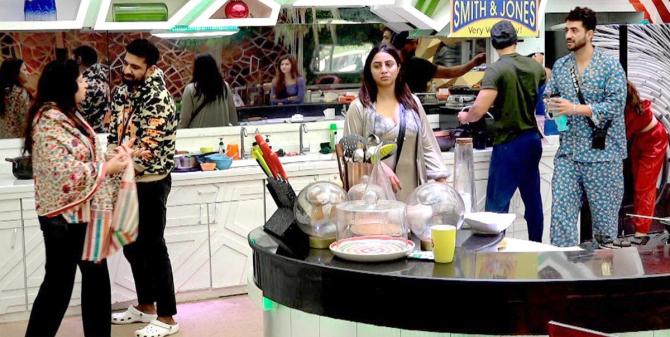 Rakhi keeps up her flirting act with Abhinav Shukla and entertains with her antics.
But when she learns that Arshi has hidden her food items, a fight breaks out.
She gets it back at night, thanks to Abhinav.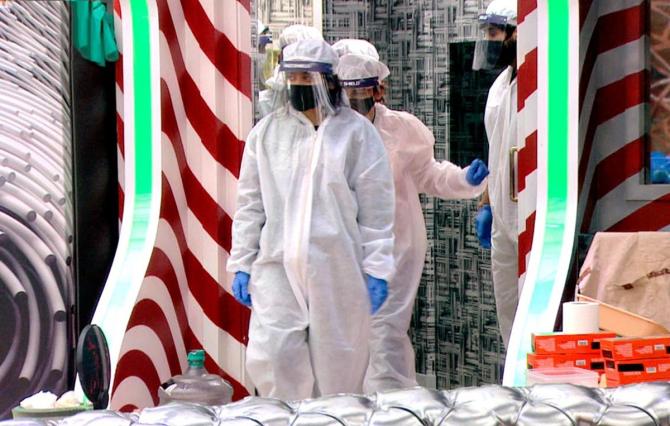 The next morning, housemates are shocked as Bigg Boss announces that all their rations are being taken back.
The housemates have to earn the rations back, depending on their behaviour and other parameters.
Eijaz tells Rakhi she shouldn't have kept so much food just for herself.
The contestants have to name one person because of which the last task got cancelled, and Rubina Dilaik says it's Eijaz.
That's when another twist happens.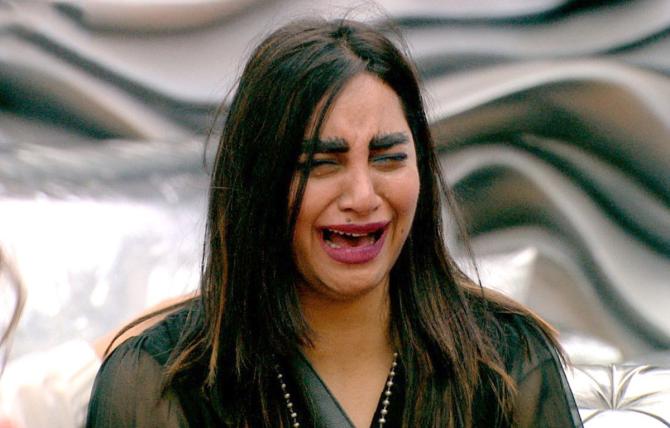 Eijaz is called in the theatre room and Bigg Boss announces that he can leave the show because of his prior commitments.
Aly Goni, Arshi and Rahul become emotional when they hear of it.
But before Khan leaves the house, former contestant Devoleena Bhattacharjee enters the house as his proxy.
Rahul Vaidya, not surprisingly, blames Rubina for the fiasco.
Nikki feels it was Sonali Phoga, who broke the rules during the last task.
Soon, there is another surprise for the contestants.
Vikas Gupta re-enters the show!