'If Godse's last wish was to let everyone know his views, what's wrong in that?'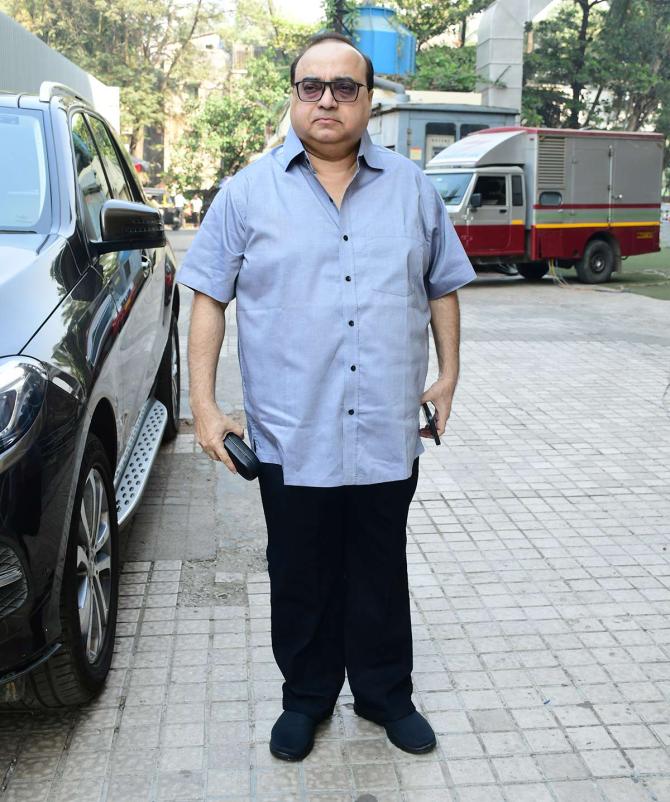 Rajkumar Santoshi is not worried about the box office clash between his film Gandhi Godse: Ek Yudh and Shah Rukh Khan's Pathaan.
Santoshi says his film is not a song-and-dance entertainer and hopes audiences will watch it when it releases on Republic Day.
"I don't worry about such things (box office clash). Both films are very different in nature and each in its place. I am not worrying about who is in front of us, I'm only focusing on my film," he says.
Praising Shah Rukh Khan, the director says the superstar is one of the most hardworking and respected actors of the industry.
"I have known him for years; he is a very good person. He puts a lot of effort in his films, and I send him good wishes for his film. Yash Raj Films is a very reputed banner and they are coming with a very ambitious film. They have a separate fan following and they will watch their film," Santoshi adds.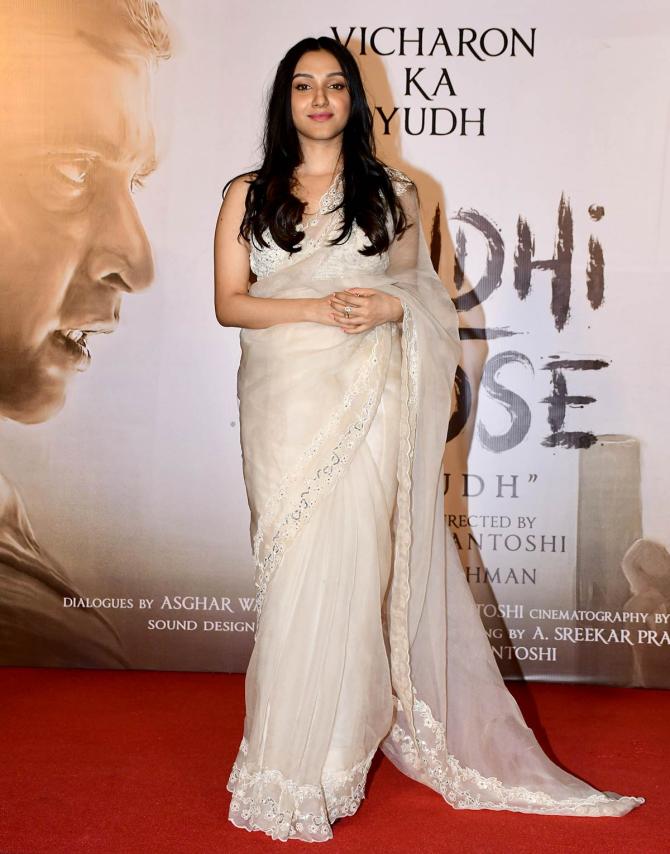 The trailer of Gandhi Godse: Ek Yudh explores an alternative reality wherein Mahatma Gandhi (Deepak Antani) survives the assassination attempt by Nathuram Godse (Chinmay Mandlekar).
The film shows a war of words between two ideologies, voiced by Gandhi and Godse.
Known for hard-hitting dramas like Ghayal and Damini, Santoshi revealed he was initially worried about getting clearance from the Censor Board, but to his surprise, the members were elated after watching his movie.
"We were waiting (at the Censor Board office) for an hour-and-a-half and were worried about what might get deleted and what objection they might raise. When we were called inside, they seemed happy and suggested to make a change in the surname of one character and we agreed," Santoshi said.
The CBFC members, Santoshi revealed, suggested that the film should be shown in colleges and schools.
"This is the compliment I got," he said.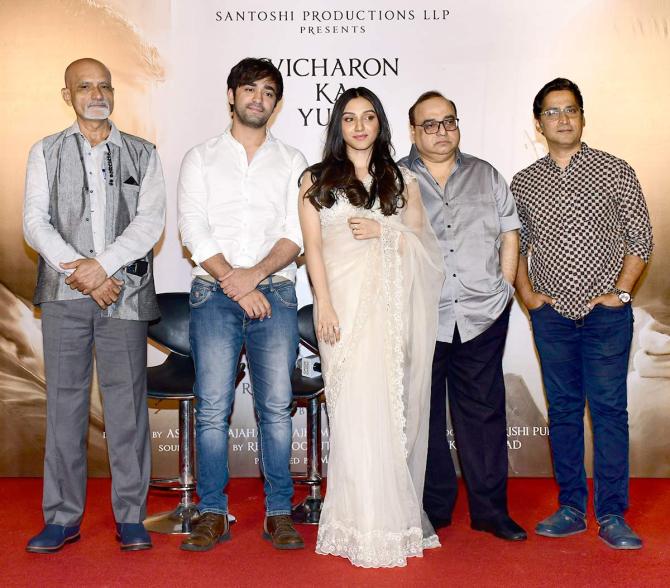 When asked if he was glorifying Nathuram Godse in the film, Santoshi said there's no harm in highlighting the voice of a common man.
He said the nation is aware about the contribution of Mahatma Gandhi and no one can take his place, but at the same time, Godse had the right to express his views too.
He added that Gandhi Godse: Ek Yudh is not a 'propaganda' film and is made with honesty.
"There are allegations on Gandhi too about many things, and there is an image about Godse. People should know what happened and then, they can form their own opinion.
"If Godse's last wish was to let everyone know his views, what's wrong in that? It is a democracy and everyone has the right to ask questions. Godse was not a supari killer or a terrorist. He was one among us. He took that one step. Let people decide after hearing Gandhi and Godse what is right and what is not," he said.
Santoshi, who returns to direction after nine years, says he has made an attempt to explore a different kind of a movie. His last released movie was Phata Poster Nikhla Hero, starring Shahid Kapoor.
"It is important to see what I have brought after nine years. I believe I have come up with an important film that inspired me. I am satisfied and I hope people will like it," he added.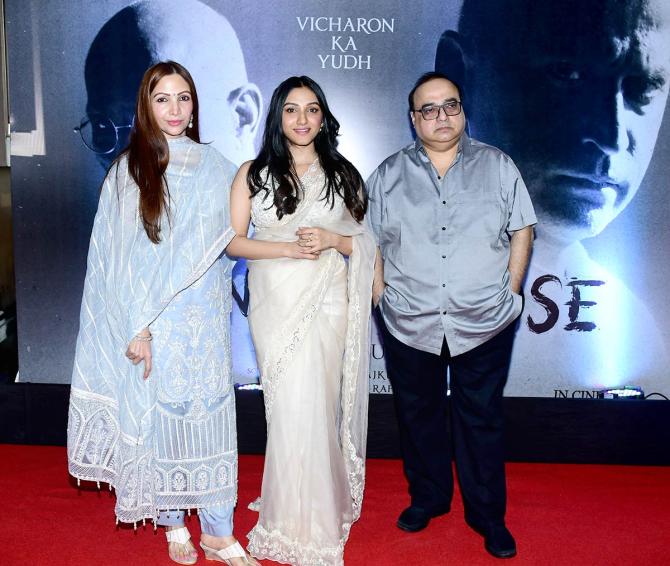 The director, who has worked with actors like Aamir Khan, Salman Khan and Sunny Deol, says it was a conscious decision not to cast a star for Gandhi Godse: Ek Yudh. He also refuted reports of Rajkummar Rao and Naseeruddin Shah being considered for the movie.
"Rajkummar Rao and Naseeruddin Shah are good actors, but we didn't want stars for this film. I was looking for a Marathi actor and our casting director suggested we cast Chinmay Mandlekar," Santoshi says.
Santoshi's daughter Tanisha will make her acting debut with this film, which also stars newcomer Anuj Saini.
Tanisha got emotional at the event and thanked her father for giving her the opportunity to be a part of his directorial venture: "I am grateful and hope to make you proud."
The music has been composed by A R Rahman with sound design by Resul Pookutty.
Photographs: Pradeep Bandekar