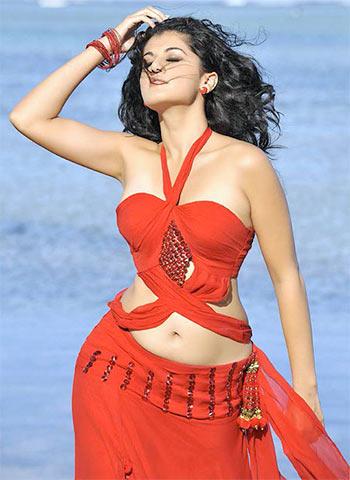 Taapsee Pannu is currently binging abroad after starving herself to play a refugee in director Sankalp Reddy's Telugu-Hindi bilingual Ghazi, a true-life account of what happened in the Pakistani submarine PNS Ghazi during the 1971 Indo-Pak war.
The film is being made on a lavish scale. Because of its hugeness and political relevance, Taapsee says Ghazi will be released only when there is a comfortable window in all three languages.
Says Taapsee, "Ghazi is a Telugu and Hindi bilingual. It will also be released in Tamil in a dubbed version. We have to make sure that all three versions release simultaneously and that we get a clear window in all the languages. This film is too crucial to be squandered in a careless release."
Shedding more light on this period epic, Taapsee says, "My co-star is Rana Dagubatti. It's India's first underwater, submarine-located film. It is based on the true events during the 1971 war and the formation of Bangladesh."
Taapsee reveals the film will definitely be released this year. "But we have to fix the same date for all the three languages. We need to find a suitable date which works all over."
She plays a character that she has never played before. "I play a Bangladeshi refugee. My Hindi film, Pink, is also done. I am so looking forward to it as one of my best works till date."