Deepika and Ranveer go to extraordinary lengths to ensure privacy.
Security is on par with that provided for a meeting of world leaders.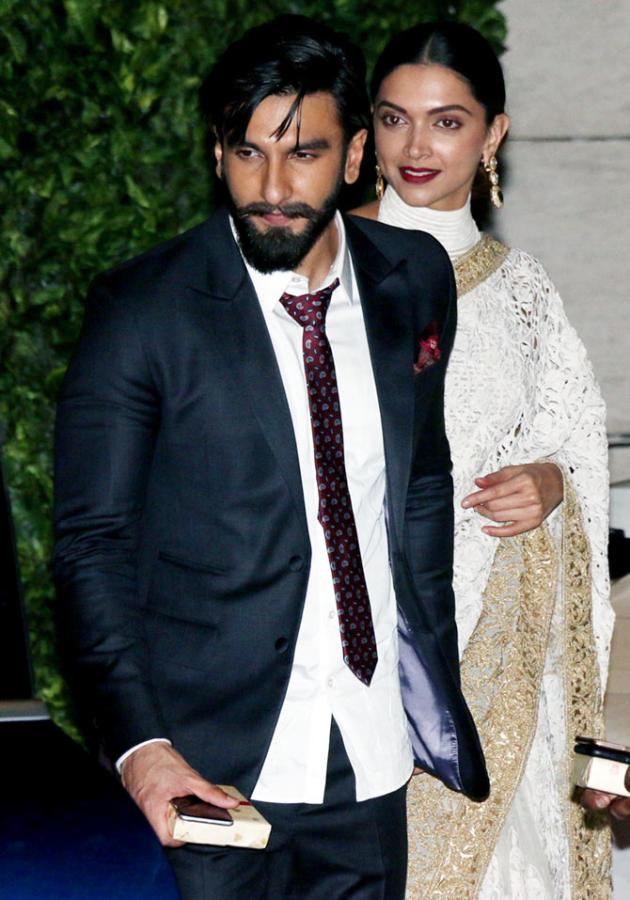 The catchy beats of London Thumakda and Dama Dum Mast Kalandar reverberated around the idyllic surrounds of Lake Como on Tuesday, November 13, as Bollywood super-couple Ranveer Singh and Deepika Padukone held their mehendi, sangeets ahead of their wedding on Wednesday.
Ranveer's event took place at the ultra-luxurious CastaDiva Resort overlooking Lake Como while Deepika's ceremony took place at the even more glamorous Villa d' Este about 5 kilometres away.
Security at both venues is on par with that provided for a meeting of world leaders.
At the CastaDiva resort for instance, any and all guests or visitors have to present a special wrist band while security guards cover up the camera lenses on mobile phones with stickers.
On the lake itself, numerous security boats patrol just outside the perimeter of the property to deter snooping photographers or gossip hunters.
In fact, the local authorities have warned boat rental companies from renting out boats for anyone from outside town.
Attempts by the ANI reporter to rent a powerboat have been repeatedly stymied. Rental company owners say they have been asked to make strict inquiries as to the purpose of the renters.
In a town that relies heavily on boating and sailing, no one is willing to take visitors on to the water, especially the area surrounding Villa Del Balbianello, the 13th century villa where the main wedding will take place over two days starting on Wednesday.
It is understandable given how the entire economy of Lake Como is so dependent on the world's rich and famous who value their privacy.
The area surrounding the villa has been placed on lockdown with police and private security guards now checking everyone and patrolling the area on the land side of the peninsula where the villa is located.
A source intimately familiar with the preparations for the wedding exclusively revealed to ANI that just over 100 guests -- mostly family and friends of the couple as well as their close Bollywood friends and mentors Shah Rukh Khan, Farah Khan and Sanjay Leela Bhansali -- will begin arriving at the venue at 9 am on November 14.
The first day, that is Wednesday, will be the traditional Chitrapur Saraswat Brahmin ceremony which will continue through the day.
The source also revealed that the couple, their entourages and a number of the guests are staying at the ultra-luxury Castadiva Hotel some 30 kilometres by road from the Villa del Balbianello by road but considerably quicker by boat.
Photograph: Pradeep Bandekar