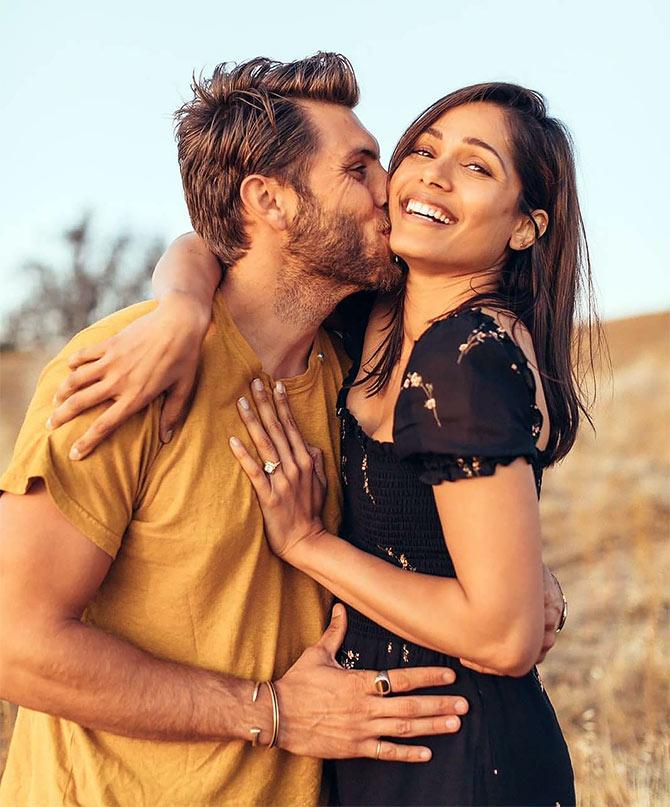 Freida Pinto announced her engagement to photographer Cory Tran on his birthday, making it a double celebration.
The Slumdog Millionaire actress shared pictures of the happy event on social media and captioned it: 'It all makes sense now. Life makes sense, the world makes sense, the past tears and trials make sense, what wise old lovers said about love makes sense, where I am makes sense and where I want to go completely makes sense.
'You my love are just the most beautiful creation to have ever walked into my life. And you are here to stay. Well, I am making you stay. Ha! All my love with all my heart.'
The couple have reportedly been seeing each other for two years.
More pictures from Freida's special day: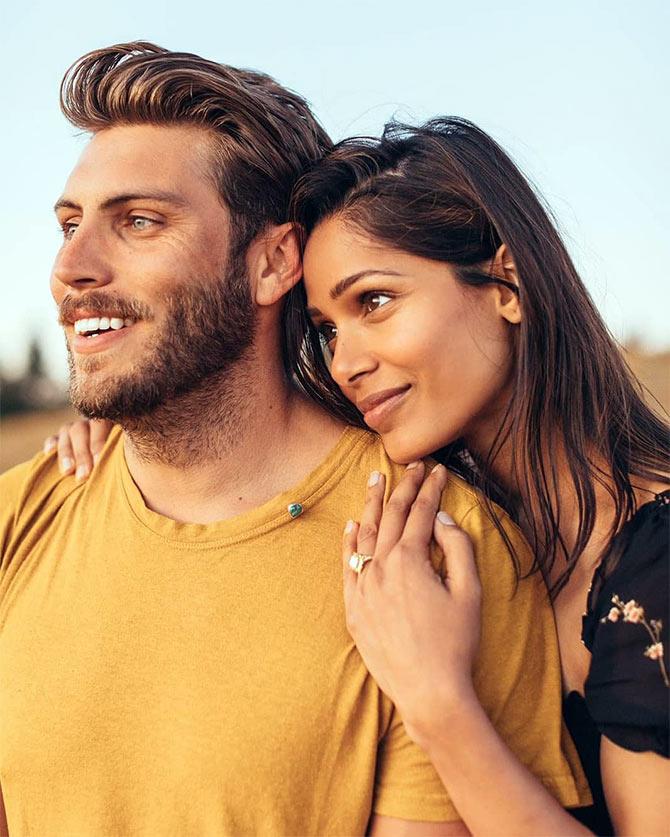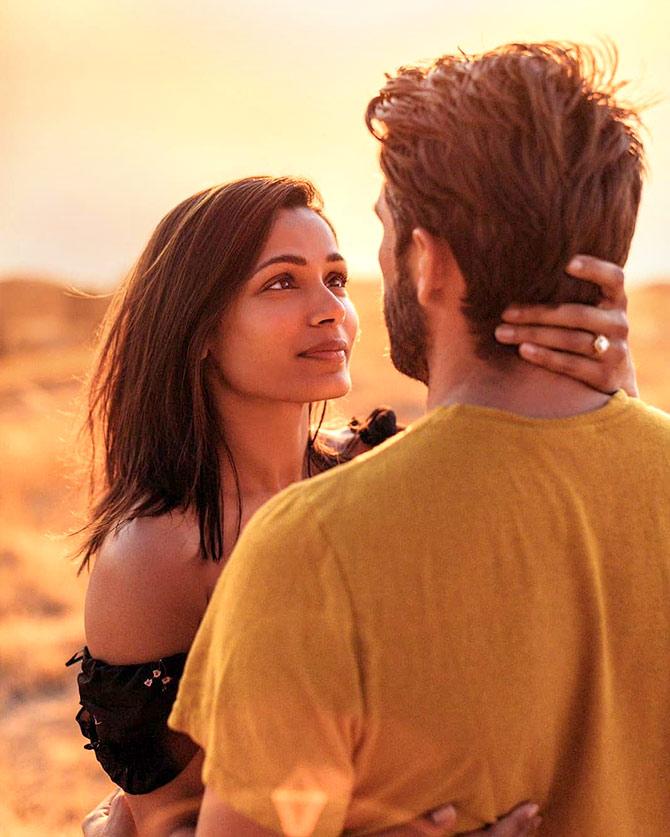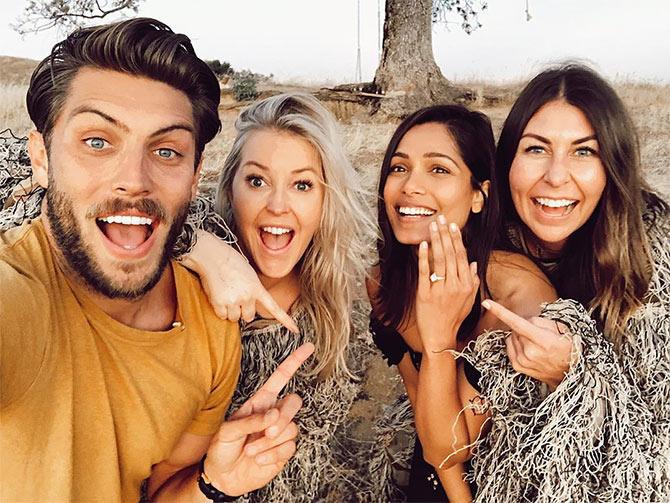 Don't miss that ring! Freida's gal pals Sam Marquart and Britt Deyan join the happy couple.
Photographs: Kind courtesy Freida Pinto, Sam Marquart / Instagram