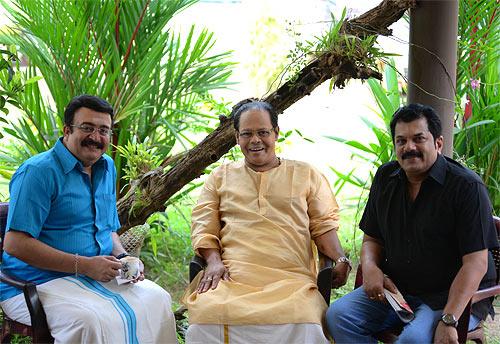 In 1989,Ramji Rao Speaking redefined the way Malayali viewers watched comedies. Soon the three leads from the film, Mannar Mathai (Innocent), Balakrishnan (Sai Kumar) and Gopalakrishnan (Mukesh) became much loved characters.

The three returned with another comic tale in 1995 titled Mannar Mathai Speaking. Now Mannar Mathai Speaking 2 is a sequel to the second film,
with the same three actors playing the lead roles.
Mamas, who directed
Pappi Appacha
and
Cinema Company,
directs
Mannar Mathai Speaking 2
.
"It's a humorous film. The three have grown older but their basic nature hasn't changed a bit. Here they are part of a fresh adventure, which is narrated in a humorous way," says Mamas.
Mannar Mathai Speaking 2
is produced under the banner of SJM Enterprises. Vishnu Narayan wields the camera and Rahul Raj composes the music.