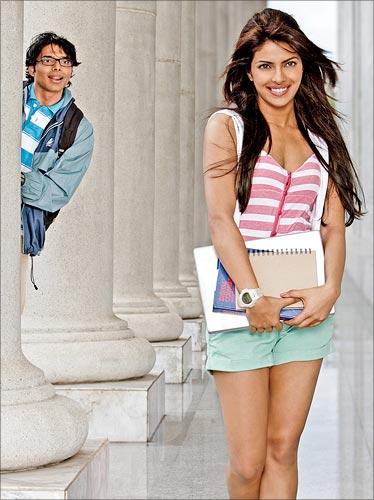 What do you get when you throw in a beauty and a geek together?
Pyaar Impossible!
That's what Jugal Hansraj's latest directorial starring Priyanka Chopra and Uday Chopra is all about. 
Pyaar Impossible is the story of a nerdy Abhay and the stunning Alisha, and how their lives get entwined.
The romantic comedy, which went on the went on the floors last month, is produced by Yash Raj Films. Watch this space for more on this movie.