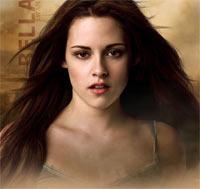 In a few days, the world will weigh The Twilight Saga: New Moon, which could dislodge the current number one rage, the disaster film 2012 that has grossed a mammoth $225 million worldwide, nearly $65 million of it coming from the United States and Canada.
Hollywood insiders believe that the teenagers, who are the biggest fans of the Twilight saga, will make the film a bigger hit than its predecessor.
It remains to be seen whether New Moon, a contemporary love story between a vampire and a human, will make more money than 2012, which is projected to gross $600 million worldwide and be one of the top five films of the year (led by the latest Harry Potter -- Harry Potter and the Half-Blood Prince -- which has grossed $930 million).
But let us say this much: according to Hollywood insiders and trade writers, New Moon is one of the most anticipated films of the year.
Based on Stephenie Meyer's international bestseller, it tells the story of star-crossed young lovers Bella (Kristen Stewart) and Edward (Robert Pattinson) who find themselves fighting new obstacles, including a surprise separation, the appearance of werewolves, a threat of revenge from a female vampire and an encounter with a royal family of vampires, the Volturi. Taylor Lautner, who plays Jacob, has become a heart-throb of millions of teenage girls worldwide like Patterson.
The Twilight films may not be hot with the reviewers but teenagers, in particular, find in them depiction of unselfishness and courage, startling discoveries about its characters and humour, too.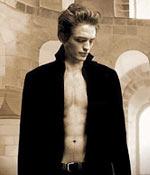 The producers of the film, which is directed by Chris Weitz, claim it is 'passionate, riveting, and full of surprising twists and turns. This vampire love saga captures the struggle between defying our instincts and satisfying our desires. This is a love story with bite.'
The first installment in the series -- three films shot back to back -- was a surprise hit worldwide and grossed about $385 million. It will release on November 20 in India. Whether New Moon soars up to the top five films -- in company with Harry Potter and the Half-Blood Prince, Ice Age 3, Transformers 3 and Up -- it will be still be a huge hit, Hollywood pundits say. New Moon will release in India in December.
Besides, each of the three films cost only about $50 million because they were shot back to back -- not allowing the stars and the director to boost their fees after the first one turned out to be a huge hit. The Harry Potter saga and 2012 each cost about $200 million.
New Moon has beaten Dark Knight and Harry Potter films and become the number one film in advance ticket sales for Fandango. Its chief operating officer, Rick Butler, said: 'For many fans, it's clearly the year's most anticipated film event. Ever since tickets went on sale on August 31, it's been among our top five weekly ticket-sellers, as New Moon has a strong pull on audiences.'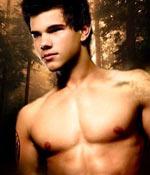 He added: 'We're seeing a higher-than-usual number of tickets per transaction for this film, suggesting that moviegoers will show up en masse at theatres this weekend with their friends and family.'
While teens will fuel the midnight shows as well the ticket sales for other shows, CNN reported the phenomenon of Twilight Moms. It interviewed many women in their 30s and 40s who are in love with Meyer's books and the movies inspired by them.
'As grown women we know that we never forget our first love, the first time our heart was really broken,' mused Lisa Hansen, a mother of two. 'I just think that so many women can kind of identify with the experiences and emotions and underlying message of how difficult it is to make choices in life.'
A handful of women like Hansen have also set up their own Internet sites: Hansen's Twilight Moms Web.