Bhagyashree goes down memory lane... Kriti has a question... Kapil tries his hand at music...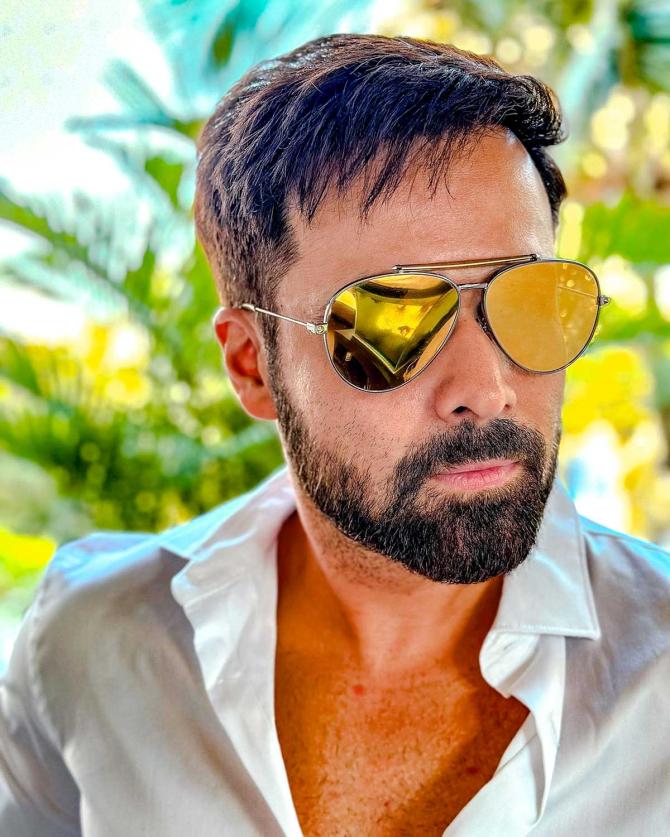 Emraan Hashmi is 'Feelin Shady'!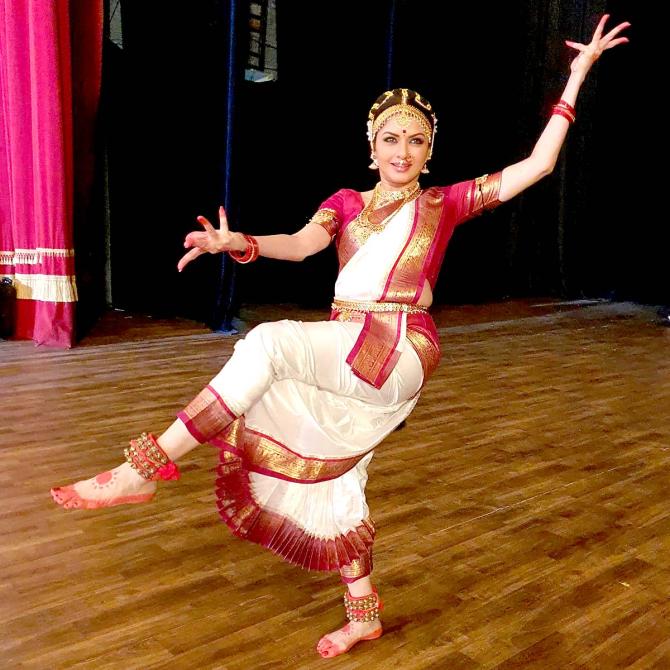 Bhagyashree shares a throwback pic to the time she learnt Bharata Natyam in a week for a scene in a movie.
'When the student is ready, the teacher appears...... but in this case.. I wasn't prepared at all. A dance form that requires years of training & dedication.. how could I possibly learn it in a week.. even if it was just a 5min sequence.... and at my age.
'I have to thank @tupai_shilpi for being patient and a wonderful teacher.... for me to even achieve what happened to be a graceful if not perfect performance.'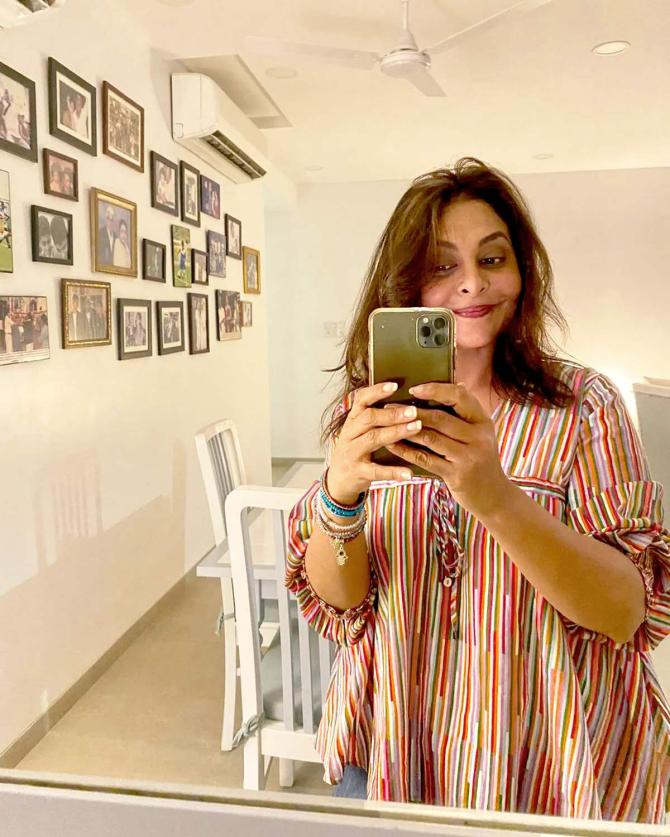 Shefali Shah takes a mirror selfie.
'There are two kinds of people in this world. The ones who plank and the ones who reverse plank. Which one are you!? asks Kriti Kharbanda.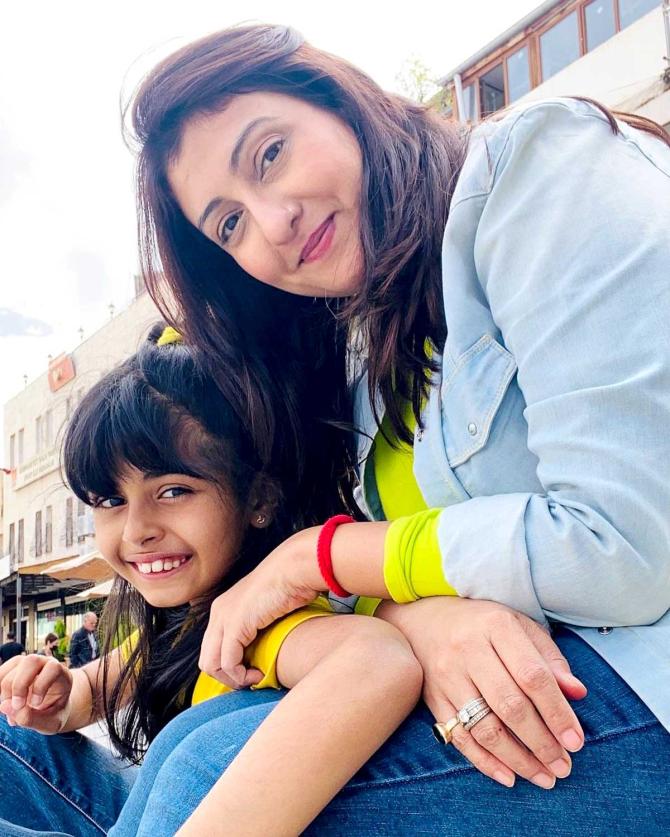 Juhi Parmar shares a pic with daughter Samaira and writes, 'Sometimes I feel you are growing up too soon and on other days I'm amazed at what a wonderful young girl you are blossoming into... that's the paradox of motherhood! Just keep holding my hands in your little hands.'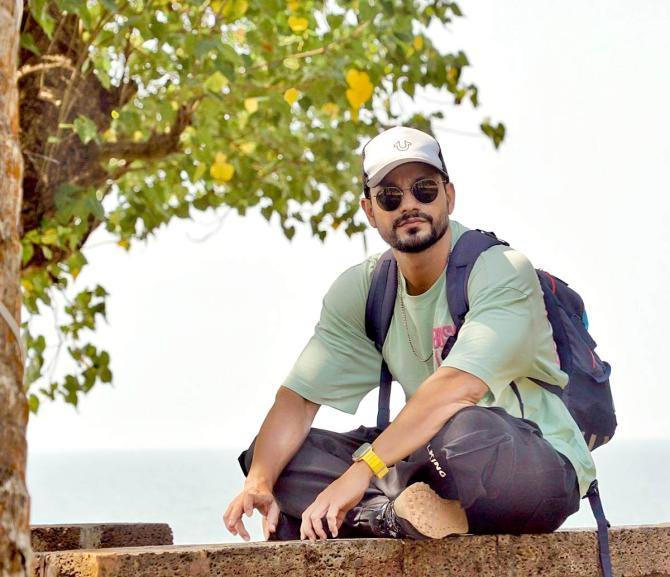 'Tourist or Traveller,' Kunal Kemmu wonders what he is.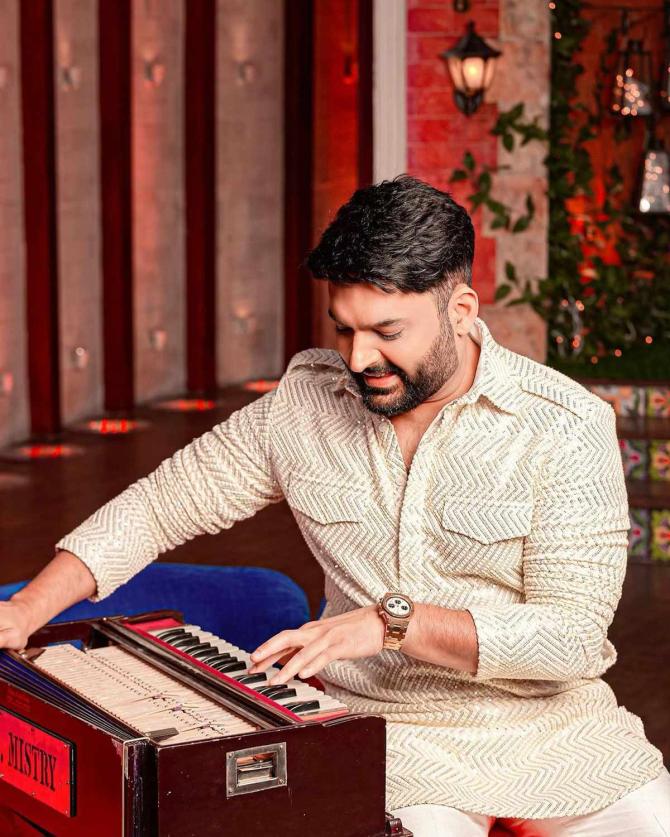 'Sometimes music is the only medicine the heart and soul needs,' feels Kapil Sharma.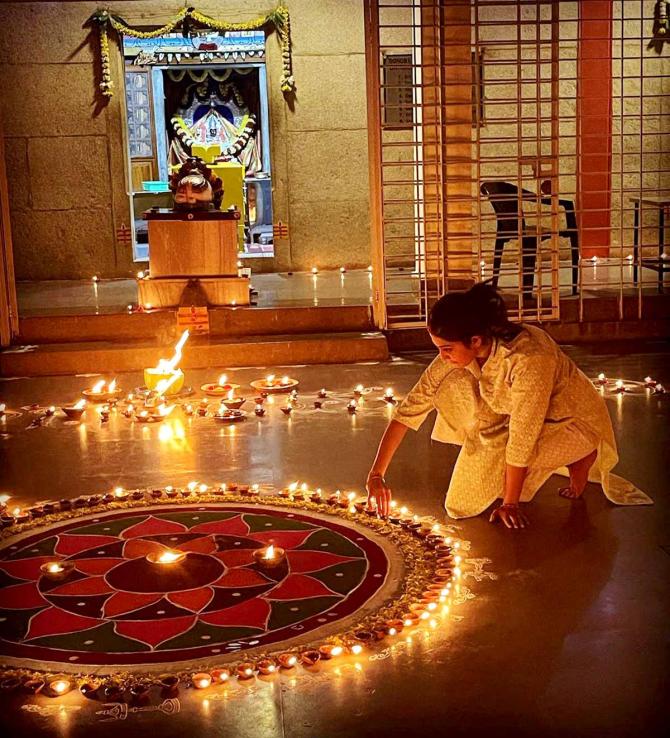 'Depothsavam yesterday. I had come here to pray when I had just found out I was pregnant .. can't believe it's been a year already,' notes Pranitha Subhash.