Looking at Bollywood's best-known crime movies.
Crime doesn't pay but it makes for a fascinating study on screen.
Almost every single story in Bollywood pits good against evil. But it's the films where crime forms the crux and the thrill of investigation stimulates our imagination the most.
What's incredible is how the nature of this probe keeps altering between who, why and how.
Bollywood has several murder movies, which have powerful investigative plots.
We take a look.
Drishyam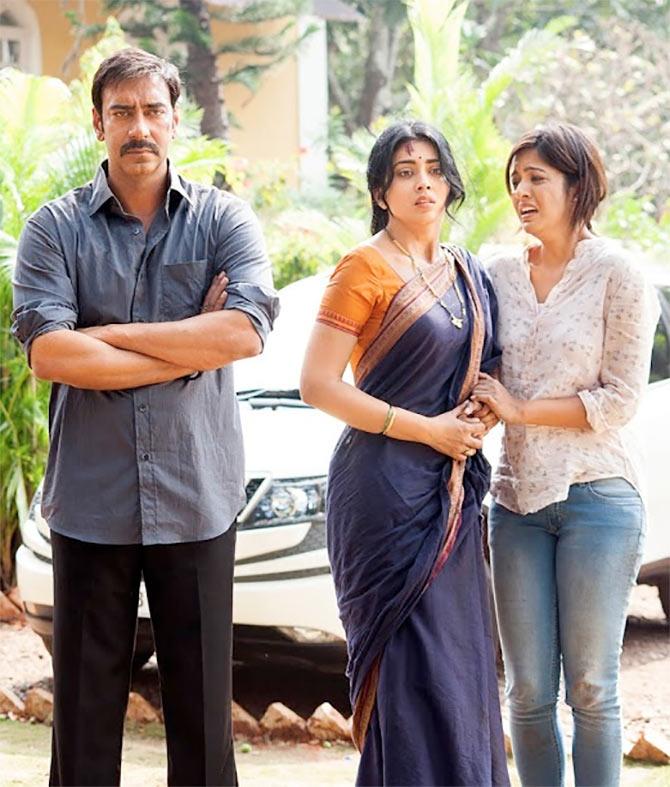 Image: Ajay Devgn, Shriya Saran and Mrinal Jadhav in Drishyam
In the Hindi remake of Mohanlal-starrer Drishyam (Malayalam) and the recently-released Papanasam (Tamil) headed by Kamal Haasan, Ajay Devgn plays a protective father of two young daughters pursued by Tabu's tough cop as well as an anxious mother of a missing son.
The great lengths Devgn goes to shield his brood from harm's way and how Tabu's solid instincts support her findings is what makes Drishyam quite gripping.

Read the review here


Talaash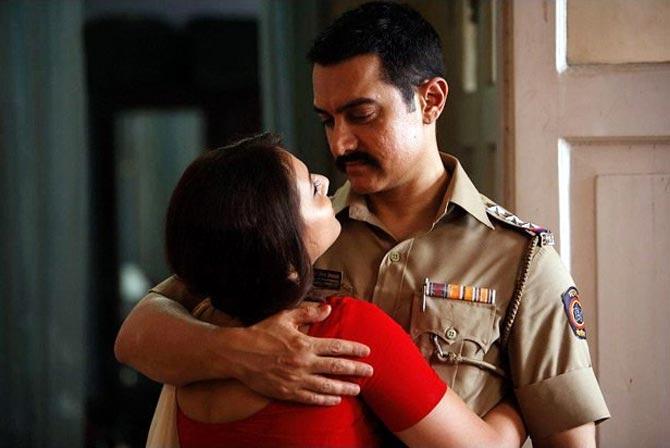 Image: Rani Mukeri and Aamir Khan in Taalash
Reema Kagti's moody, melancholic Talaash blends a bereaved family's need for closure with a curious case wherein a cop, aided by a ghostly prostitute, uncovers the murky truth behind a high-profile celebrity death.
Terrific performances from its cast of Aamir Khan, Rani Mukerji, Kareena Kapoor and Nawazuddin Siddiqui and an artful, layered screenplay ensure Talaash goes beyond a classic whodunit.

Read the review here


My Wife's Murder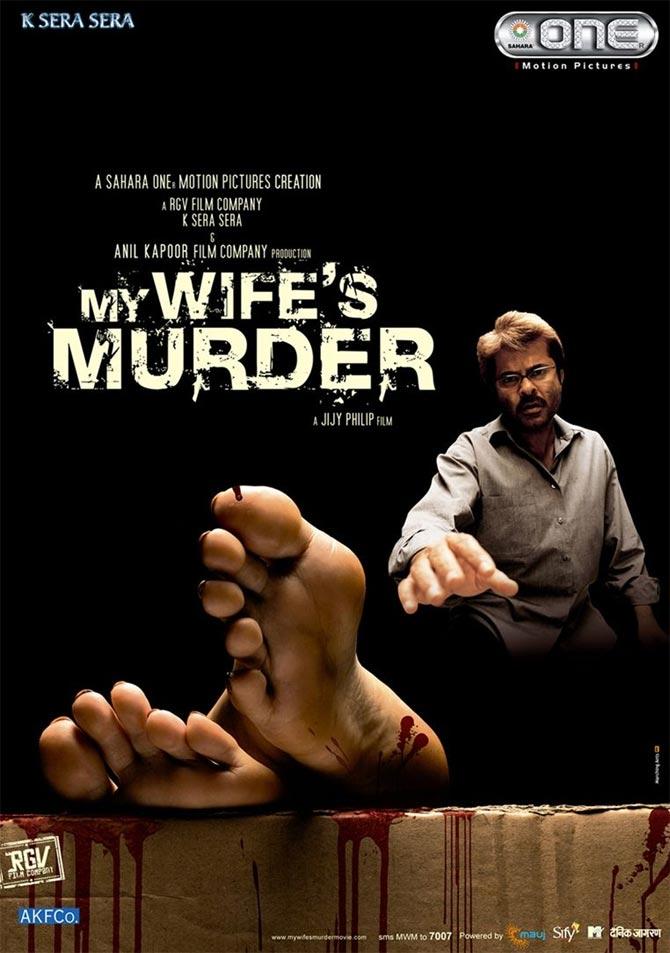 Image: Movie poster of My Wife's Murder
Anil Kapoor lives up to his exciting actor reputation with the thoroughly absorbing My Wife's Murder.
Kapoor plays a hassled film editor who accidentally kills his nagging wife. The cop handling his case, played by Boman Irani, has marital troubles of his own.
The Ram Gopal Varma produced cat-and-mouse game didn't quite rake in the moolah but it sure offers moments of edge-of-the-seat tension.
Kahaani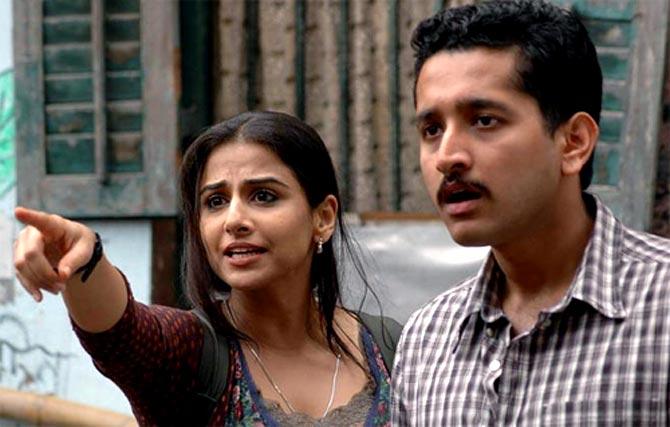 Image: Vidya Balan and Parambrata Chatterjee in Kahaani
Sujoy Ghosh's Kahaani's greatest attribute is that it doesn't hurt the viewer's intelligence. Rather it challenges you be part of the quest entailing a pregnant Vidya Balan's search for her missing husband in the hustle bustle of Kolkata.
And while the cops are ostensibly on her side, there's more to this investigation than meets the eye what with rogue revelations and a serial killer on the loose.
Kahaani garnered three national awards for Best Screenplay (Ghosh), Editing (Namrata Rao) and a Special Jury award for Nawazuddin Siddiqui's hard-edged Intelligence officer.
Mardaani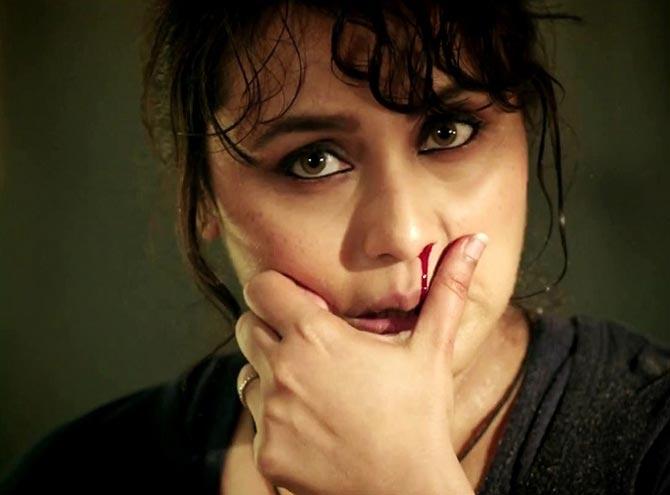 Image: Rani Mukerji in Mardaani
Rani Mukerji slips into the shoes of a gutsy, no-nonsense cop on the hot pursuit of a kidnapping case involving a teenage girl and how it leads her into the dark industry of human trafficking in Mardaani.
Her spunky delivery and telephonic interactions with a young man at the helm of the afore-mentioned shadiness are when Pradeep Sarkar's gritty drama truly scores.


Black Friday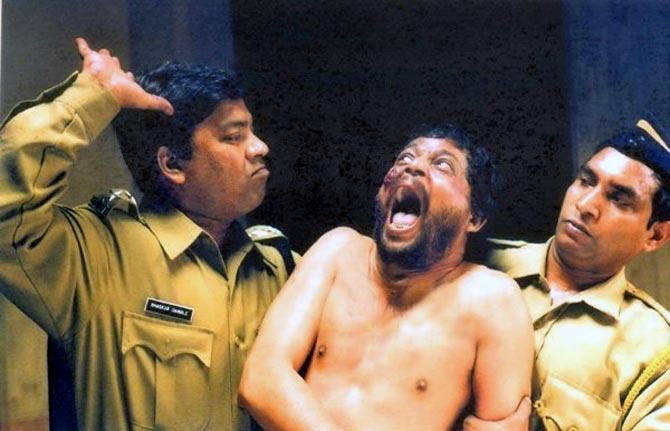 Image: A still from Black Friday
Adapting journalist S Hussain Zaidi's book of the same name, Anurag Kashyap's critically acclaimed Black Friday is an investigation drama set against the 1993 Mumbai blasts.
The film, through DCP Rakesh Maria's enquiries examines the role of underworld in carrying out the conspiracy.
Though it courted tremendous controversy and delay, Black Friday is deemed Kashyap's finest and one of the most important films to come out of Hindi cinema in recent decades.


Droh Kaal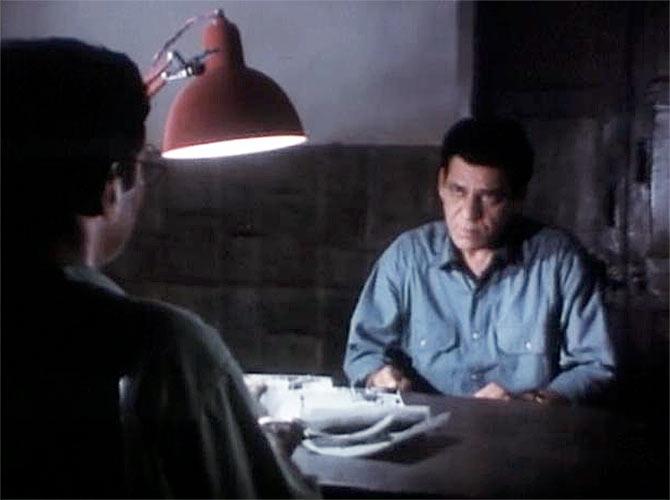 Image: Om Puri in Droh Kaal
Govind Nihalani's Droh Kaal depicts the tormented psyche of police officers engaged in tackling terrorists on a regular basis.
What ensues when a cop's own family is at threat following his anti-terrorism undercover mission is tautly, tensely portrayed in the stark proceedings of Droh Kaal.
Not to mention some powerhouse acts by Om Puri, Naseeruddin Shah and Ashish Vidyarthi in a National award-winning turn.


Police Public
Image: Movie poster of Police Public
A young woman dies under mysterious circumstances. One cop who knows too much (Kabir Bedi) gets transferred; another takes bribe and shows little interest (Naseeruddin Shah).
Enter Raaj Kumar solving the case in his trademark, inimitable style in this typically 1990s procedural and suspense drama.
Police Public is no classic but Raaj Kumar-Naseer's crackling camaraderie makes all the difference.


Baazigar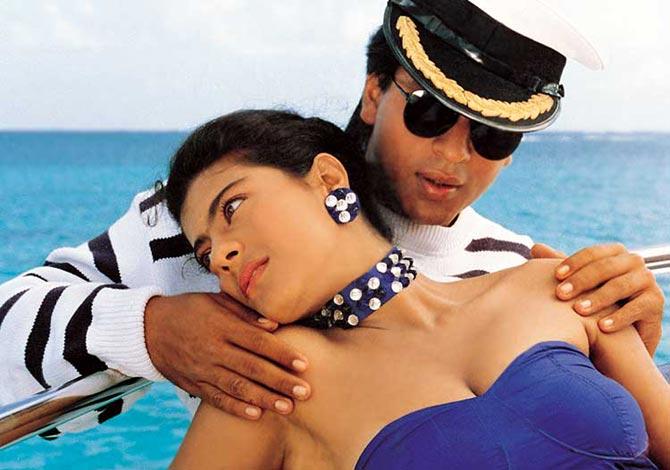 Image: Shah Rukh Khan and Kajol in Baazigar
At heart, Abbas-Mustan's Baazigar is a vendetta movie featuring Shah Rukh Khan in an unapologetically negative avatar.
Except Siddharth's determined cop tries his best to keep up with if not ahead SRK's serial killings if only because he's soft on their mutual love interest -- Kajol.
Baazigar's success proved the audience was happy to accept a leading man play serious degree of evil. Too bad few are willing to take the risk.


CID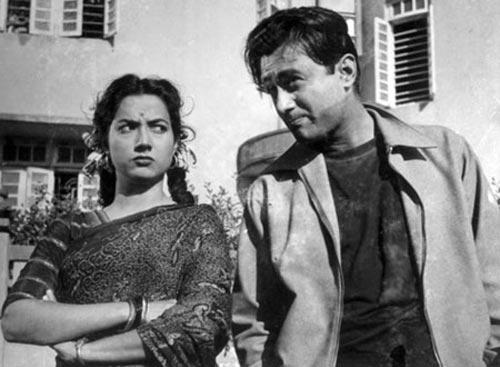 Image: Shakila and Dev Anand in CID
Modeled along the lines of Hollywood noir, Raj Khosla's black and white crime drama marking Waheeda Rehman's screen debut, CID hasn't lost any of its sheen even after so many years.
Dev Anand plays a cop handling a murder case concerning a newspaper editor who discovered something crucial about an influential figure's criminal activities. Following a bizarre turn of events, Dev becomes the suspect and goes on trial.
It's not the killer's identity but Dev Anand's adventurous scheme to nab the real culprit that renders CID so immensely watchable.