'I don't think I can fall in love with someone in four months and in such a setup.'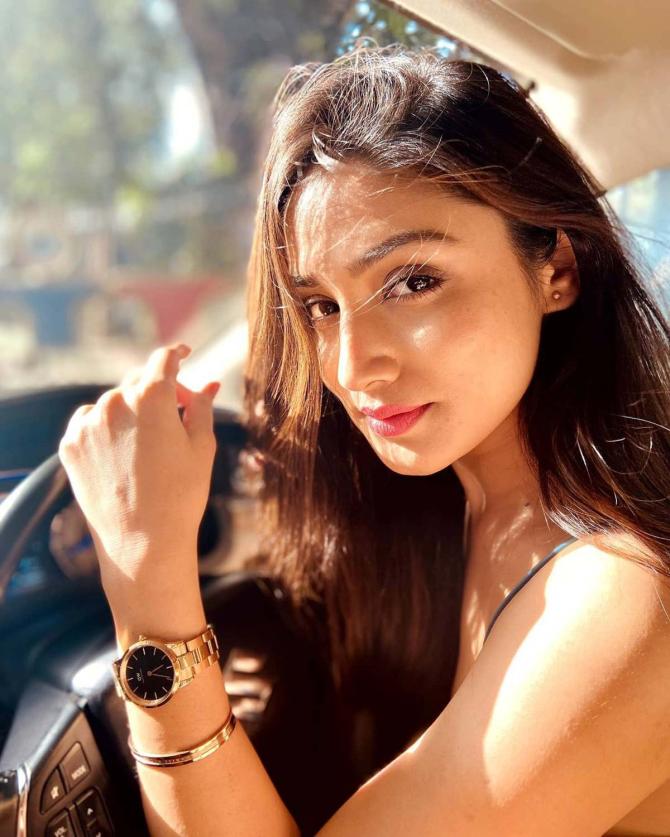 Journalist-turned-actress Donal Bisht, who is making a dhamaka on Bigg Boss 15, is thrilled to be a part of the show.
"I am a workaholic," she tells Rediff.com Senior Contributor Rajul Hegde.
"I have done four shows and a Web series back-to-back in four years. I completed a Telugu film before I quarantined for Bigg Boss.
"I was approached thrice before for Bigg Boss ,but could not take it up then due to many reasons. I agreed for Bigg Boss 15 only because I am in the right frame of mind, have matured as a person and I know how to handle situations better. Plus, I have enough time. It's a one kind-of-a-show and a lifetime experience," she adds.
Does she have a strategy to deal with the contestants?
"I don't know how those contestants are in real life," she replies. "I will get along with people, who are good at heart. If I can handle the world around me, I can handle 14 people."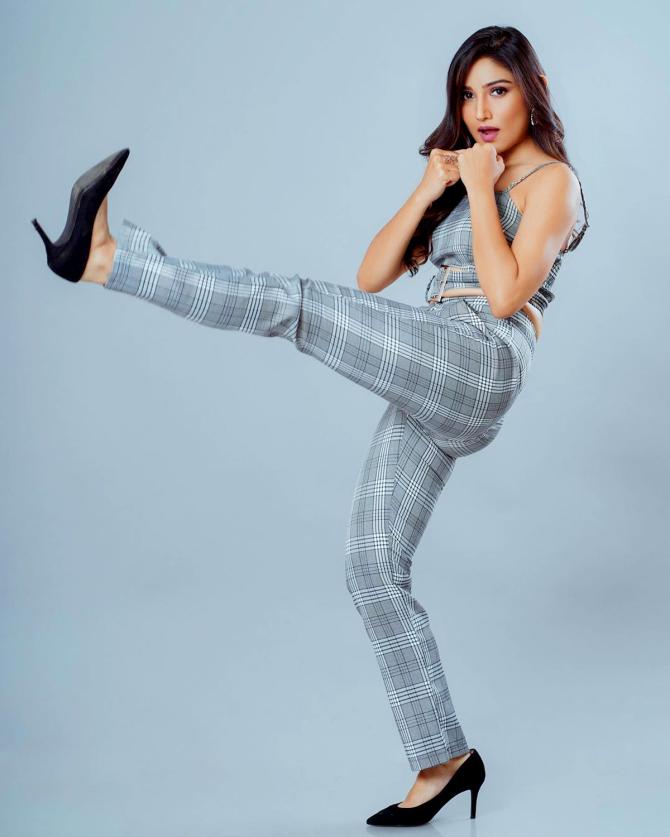 Donal, who is known for her roles in television serials like Ek Deewaana Tha and Roop: Mard Ka Naya Swaroop, says she has not seen previous seasons of the reality show.
"I know Bigg Boss only through Instagram and news. I don't think it will be a disadvantage at all because there's no blueprint that the game has to be played like this only. I am mentally and physically strong enough to perform tasks and live in the house.
"You can't plan how you are going to behave with people. You just behave according to how they are," she adds. "I won't do anything calculatedly for the cameras. I think the people who see the real person, get attached to that person. The reality is always charming and touches people's hearts."
Donal said her parents were apprehensive of her participating in Bigg Boss, but her friends were very happy.
"My friends, who have been watching Bigg Boss for years, gave me the insight and pointers," she says.
In the past, many contestants have found love in the Bigg Boss house. Is she open to finding love in the house?
Pat comes the reply: "Right now, I am dedicated to work only. I am single and not ready to mingle. I don't think I can fall in love with someone in four months and in such a setup."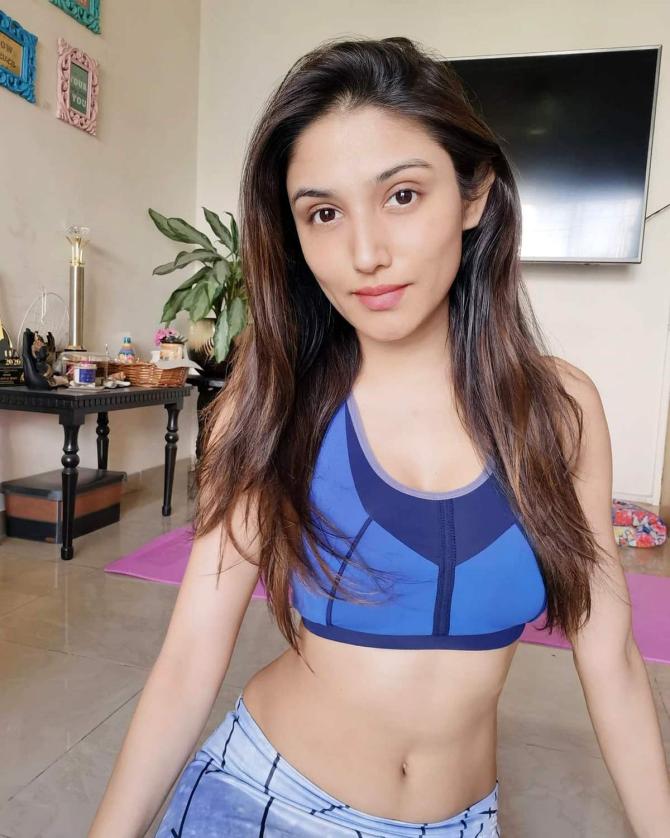 Is Donal comfortable with the household chores?
"I hate working in the house, but I'll go inside and see. I will do what I can do best," she says.
Donal says she is looking forward to living without mobile phones and with no communication from the outside world.
"It will be like a nice detox without my phone. I like sharing about myself and listening to other people's stories. I think I'll be all right inside the house," she says.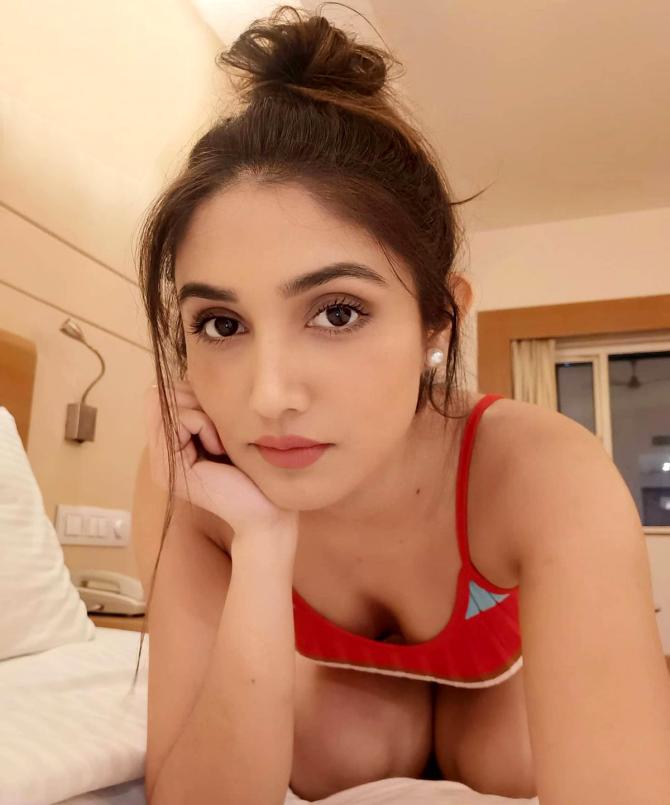 Of course, the best part about Bigg Boss is Salman Khan!
"Bigg Boss is called Salman Khan's show," she says.
"He is the heart of the show. When I meet him, I want to tell him that I paint and write poems like him. We can connect and understand more on a creative level. Like-minded people connect well."