Aishwarya Rai Bachchan and her daughter, Aaradhya, returned to India this morning.
Before doing so, Aishwarya made her final appearance at the 72nd Cannes film festival.
We take you through all the outfits that she wore there.
Which one was your favourite? Do take the poll at the end and let us know.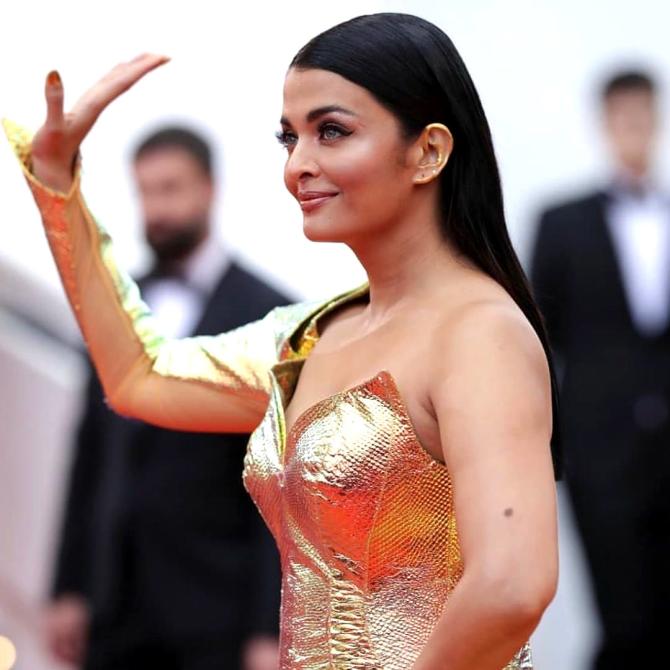 For her first red carpet appearance at Cannes earlier this week, Aishwarya wore metallic gold fishtail Jean-Louis Sabaji gown with a trail.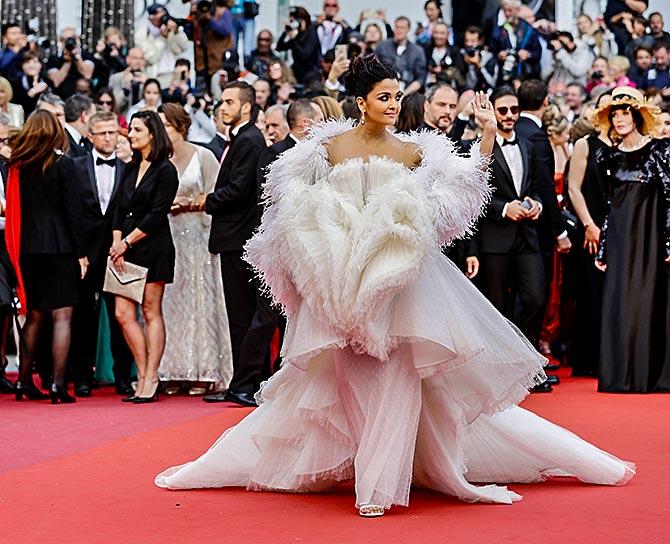 She walked the red carpet for the premiere of the French film, La Belle Epoque, in a feathery white tulle gown from Ashi Studio.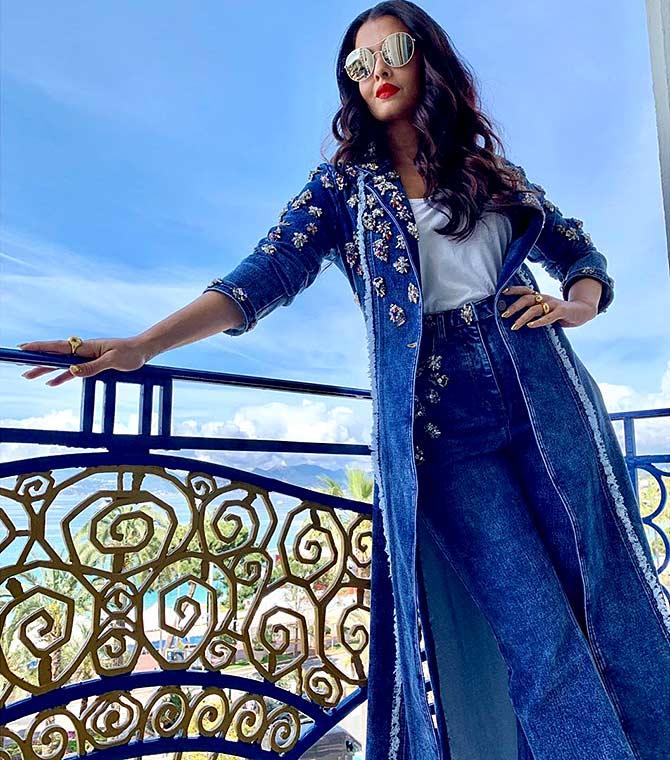 She also appeared in denim-on-denim, with embellished jeans and cape.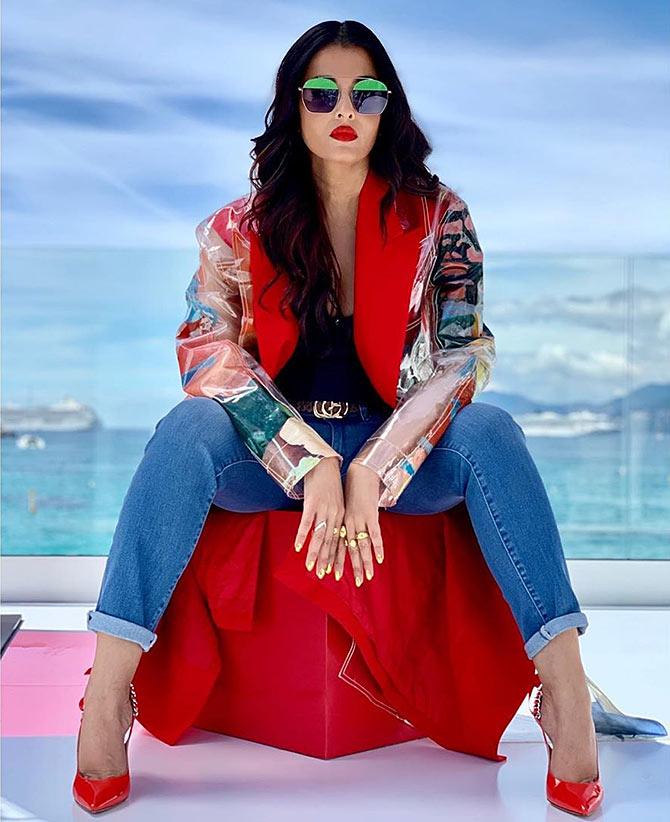 For another shoot, she wore a multi-print PVC jacket that she teamed with jeans and a black tee.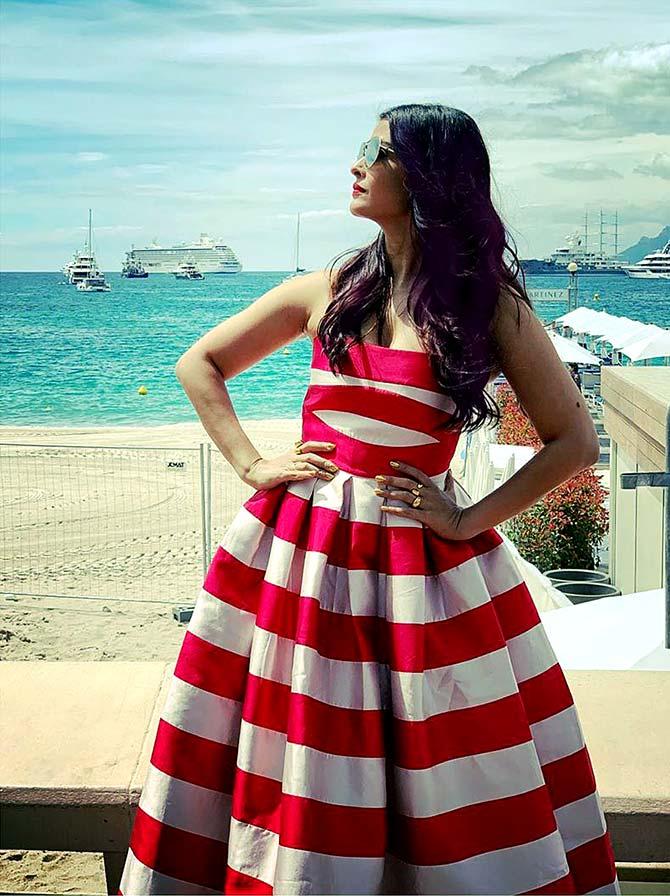 Looking cool in this red and white striped outfit, designed by Leal Daccarett.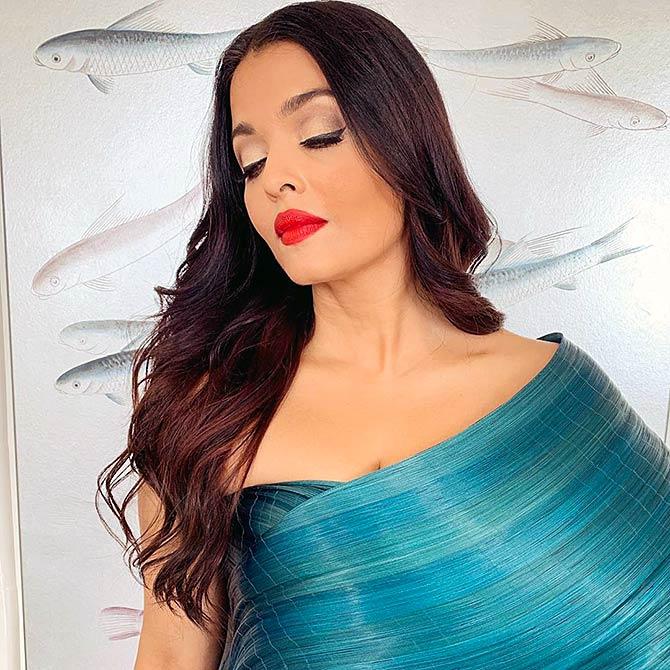 What do you think of her gorgeous aquamarine gown?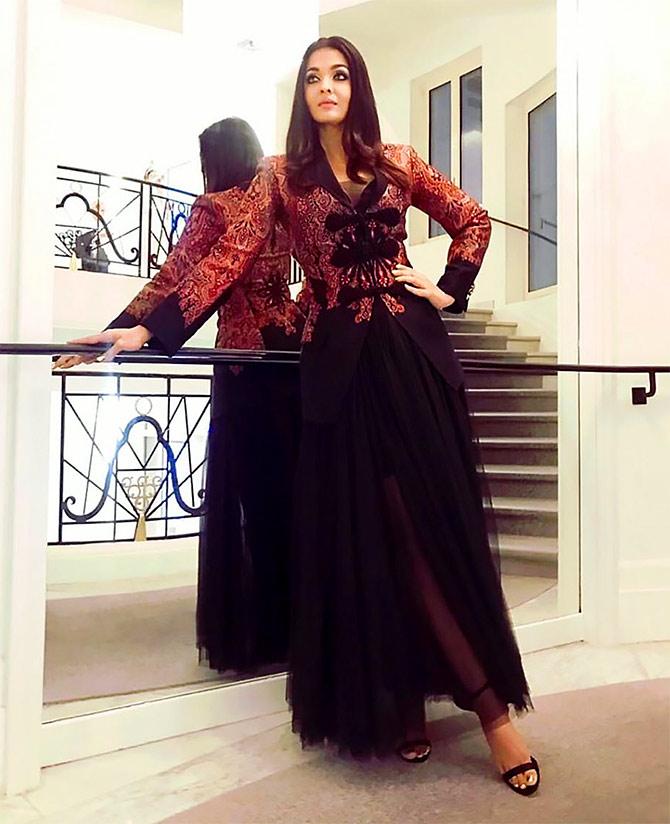 Here she is, in brown and sheer black, as she bids goodbye.
Which is your favourite Aishwarya look?
Click HERE for more stories from Cannes!